Why not eat something that is filling and one of the healthiest foods?
Skip, hop, jump and eat oats!
This gluten free whole grain has all the essential nutrients that our body requires. All in one!
The high fiber content in oats will keep you full and satisfied for a long time. A storehouse of vitamins and minerals, Oats is a great source of the soluble fiber called beta glucan. From lowering bad cholesterol levels to regulating blood sugar levels in the body, oats are wholesome.
Oats are so versatile that they can easily become a part of any meal of the day. Here are a few yummy oat dishes in which you can feed on for a whole day.
Scroll down:
1. Breakfast – Oats Pancake
A good breakfast fuels you up and gets you ready for the day.
Not everyone loves oatmeal, but only a few will say no to pancakes. Pack a cup of oats into the readymade pancake batter. You will get all the nutritional benefits of oats on the onset of a new bright day.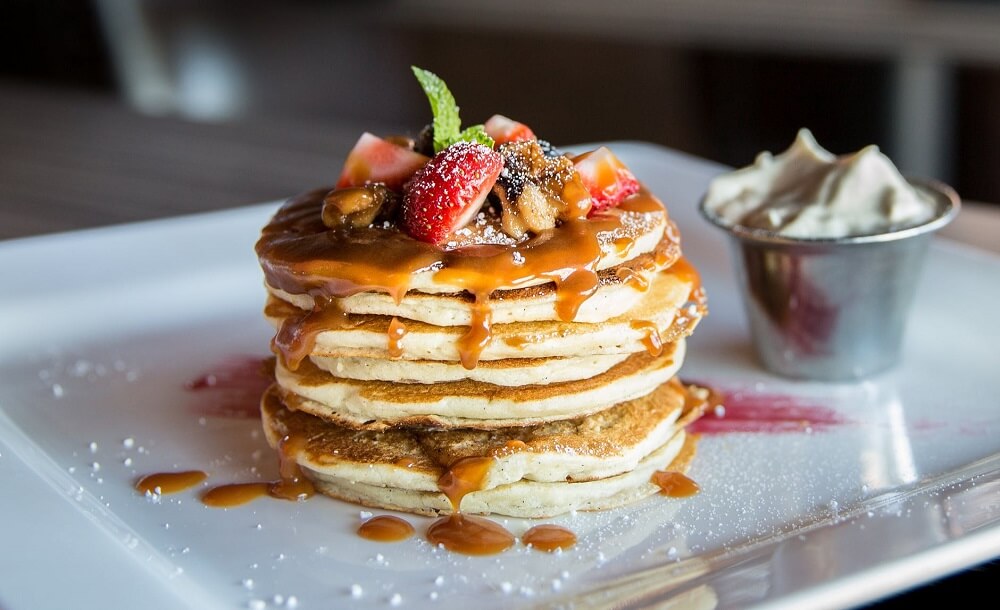 2. Lunch – Oats Upma
Lunch hour is the best hour of the day! Here is a dish with oats for healthy lunching that you can try.
Add oil, cumin, mustard, chopped onions and fry them in a pan till they are soft. Add a cup of dry oats and fry it for a minute or two. Sprinkle salt, pepper and garnish the upma with grated coconut and coriander leaves. Yummy in your tummy!
Oats in this form will give you high energy levels due to the presence of proteins so that you can work all day long.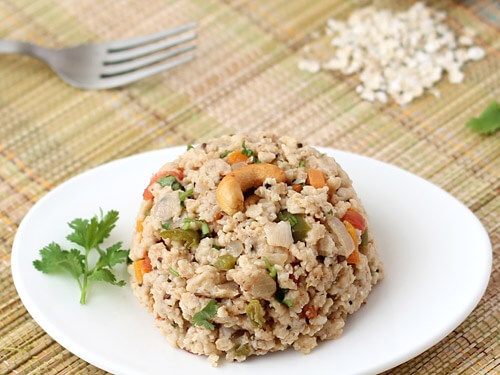 3. Dinner – Oats Porridge
Eat less but eat better for dinner!
A perfect portion of oats porridge will keep your unwanted cravings at bay. High on protein, this oat dish has both taste and health. The crunch of onions and lots of spices makes it the ideal porridge and oats is the perfect add on, making it a healthy dinner meal.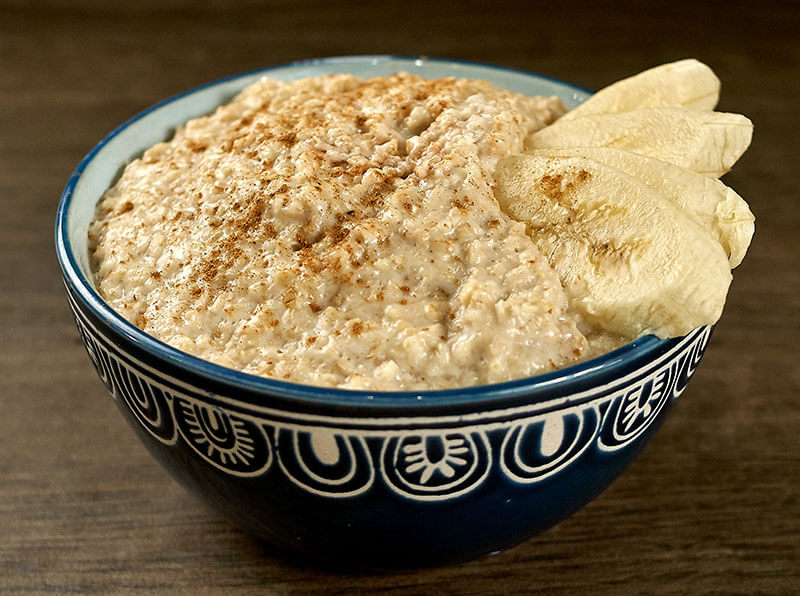 4. Dessert – Oats Muffins
No meal is complete without a dessert and well, everyone has a sweet tooth.
Made with nutmeg, cinnamon and lots of oats, muffins are a much better way to get this gluten free grains in your system. Chocolate chips add a sweet surprise in each bite and the oat topping makes the muffins look delicious.