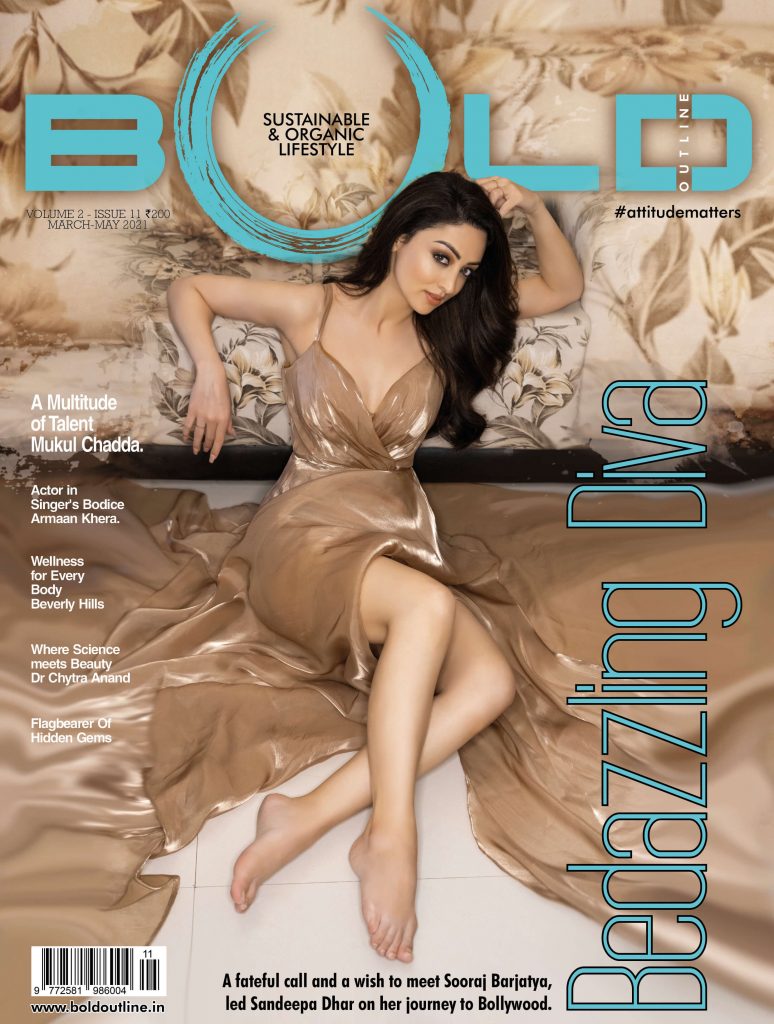 # Read about Seasonal Special
The month has been pretty hard on all of us. Hence, during this tiring time, to lighten up your soul with some novel collections like aesthetic interior designs, bespoke beauty products and celebrity conversations. The 11th issue is unveiled with Sandeep Dhar gracing the cover who has debuted with 'Isi Life Mein' and her hit movies are 'Dabangg 2', 'Heropanti' and 'Mum bhai. While the inside pages are filled with the stories of celebrities like Mukul Chadda, Pooja Kohli and Anita Rathi. Also latest beauty product reviews, interaction with famous Shahnaz Hussain who is the founder of the beauty brand with her own name. Don't miss to read this!
OR
Subscribe Bold Outline on Magzter
Subscribe Bold Outline on MySubs
Subscribe Bold Outline on IndiaMags
Subscribe Bold Outline on Readwhere
Bold Outline Magazine is also Available on JioNews App
Contact: [email protected] | 9535642222
India's leading Online Lifestyle, Fashion & Travel Magazine.
Bold Outline has been catering to a wide range of elite members of the society. Capturing the essence of living a beautiful, meaningful and a healthy lifestyle, we have an array of topics that are used and practiced on everyday basis. We have divided our content into several sub-topics Style, Theatre, Food & Travel, Auto & Tech, News & Sports and Wellness for a better understanding and sorting according to the nature of the content.