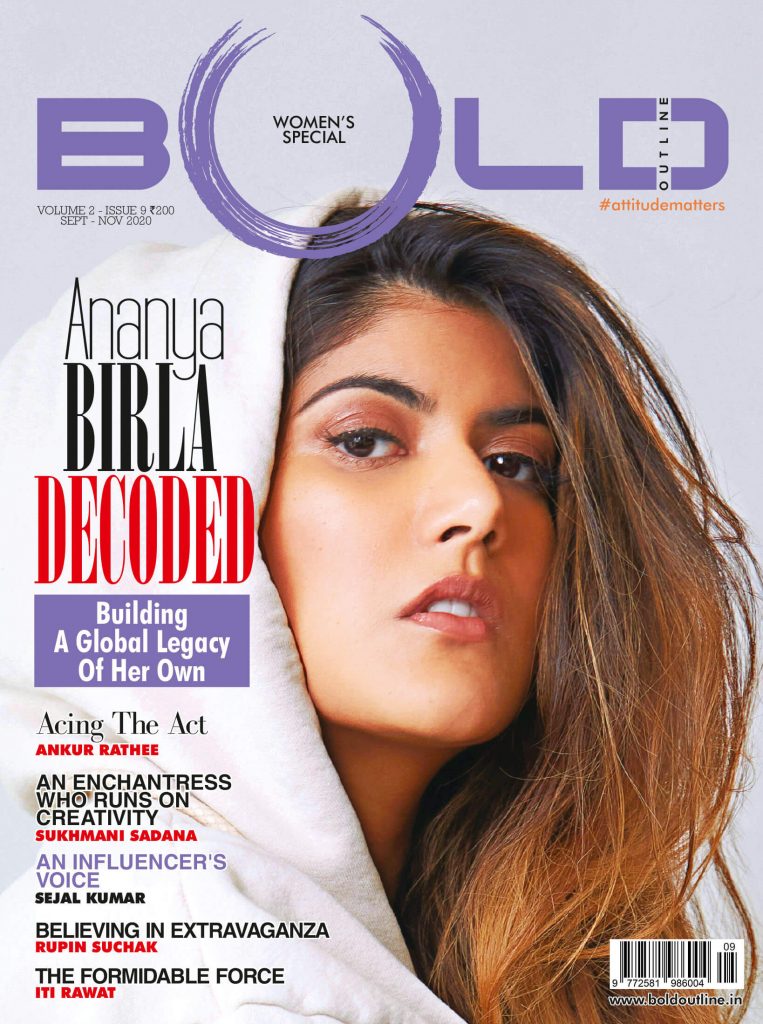 # Read about Bold Women
With the world coming to a halt, we saw women successfully leading the way and showing us that there is nothing that can not be achieved if there is enough will power. With the same in mind, we present to you the Ninth issue of Bold Outline, which is dedicated to all hard working women out there, themed as 'Women's Special'. This time we bring to you the stories of some bold, dedicated and smart women who are a force to reckon with. Gracing the cover is Ananya Birla, a power house in herself, following which the inside pages are filled with the stories of Sejal Kumar, Sukhmani Sadana, Iti Rawat, Ankur Rathee, Rupin Suchak and many others. So, what are you waiting for? Grab your copy now!
OR
Subscribe Bold Outline on Magzter
Subscribe Bold Outline on MySubs
Subscribe Bold Outline on IndiaMags
Subscribe Bold Outline on Readwhere
Bold Outline Magazine is also Available on JioNews App
Contact: support@boldoutline.in | 9535642222
India's leading Online Lifestyle, Fashion & Travel Magazine.
Bold Outline has been catering to a wide range of elite members of the society. Capturing the essence of living a beautiful, meaningful and a healthy lifestyle, we have an array of topics that are used and practiced on everyday basis. We have divided our content into several sub-topics Style, Theatre, Food & Travel, Auto & Tech, News & Sports and Wellness for a better understanding and sorting according to the nature of the content.