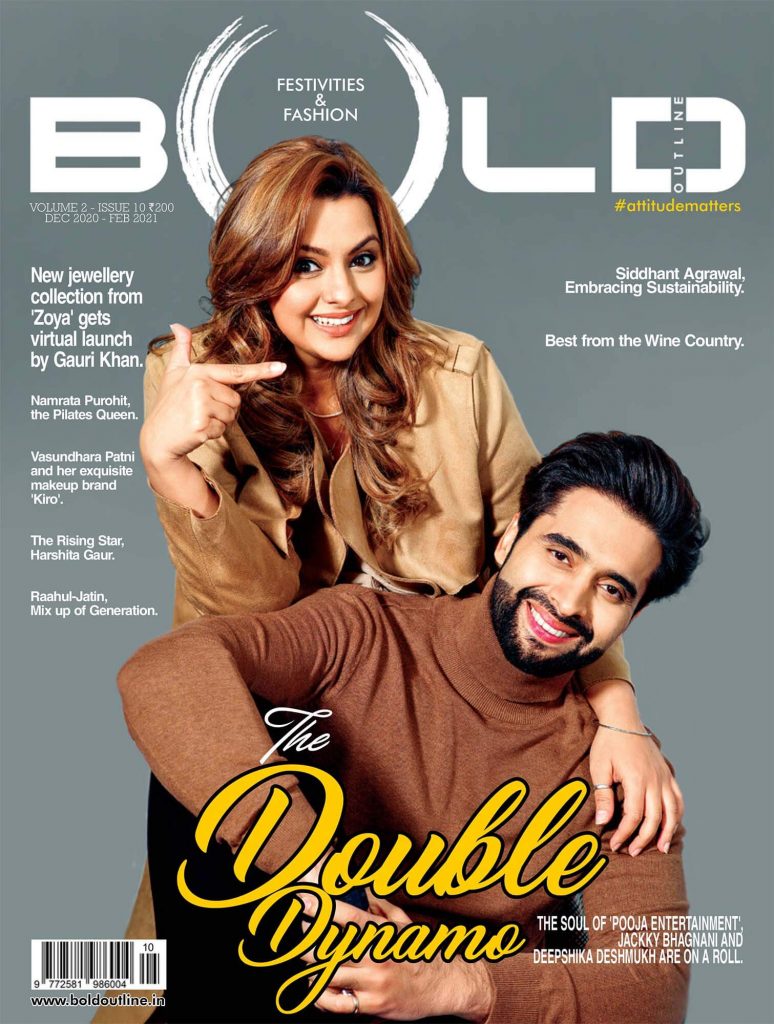 # Read about Festivities and Fashion
The year is about to end. And as much as it might have brought drama and anxiety this time in our lives, it will be ending on a good note. So, why not count our blessings and share joy and happiness with a tinge of fashion this festive season. We bring to you our tenth issue with suggestions of fashion choices while celebrating this festive season. Gracing our cover is the sibling duo Jackky Bhagnani and Deepshikha Deshmukh, who are celebrating the launch of an array of new projects under their banner 'Pooja Entertainment'. While the inside pages are filled with holiday vibes from Namrata Purohit, Harshita Gaur, Siddhant Agrawal, Vasundhara Patni and her makeup brand 'Kiro', a trip to the wine country, the music duo- Raahul-Jatin Pandit, and many more niche luxury brands. Why wait? Grab your copy now!
OR
Subscribe Bold Outline on Magzter
Subscribe Bold Outline on MySubs
Subscribe Bold Outline on IndiaMags
Subscribe Bold Outline on Readwhere
Bold Outline Magazine is also Available on JioNews App
Contact: support@boldoutline.in | 9535642222
India's leading Online Lifestyle, Fashion & Travel Magazine.
Bold Outline has been catering to a wide range of elite members of the society. Capturing the essence of living a beautiful, meaningful and a healthy lifestyle, we have an array of topics that are used and practiced on everyday basis. We have divided our content into several sub-topics Style, Theatre, Food & Travel, Auto & Tech, News & Sports and Wellness for a better understanding and sorting according to the nature of the content.