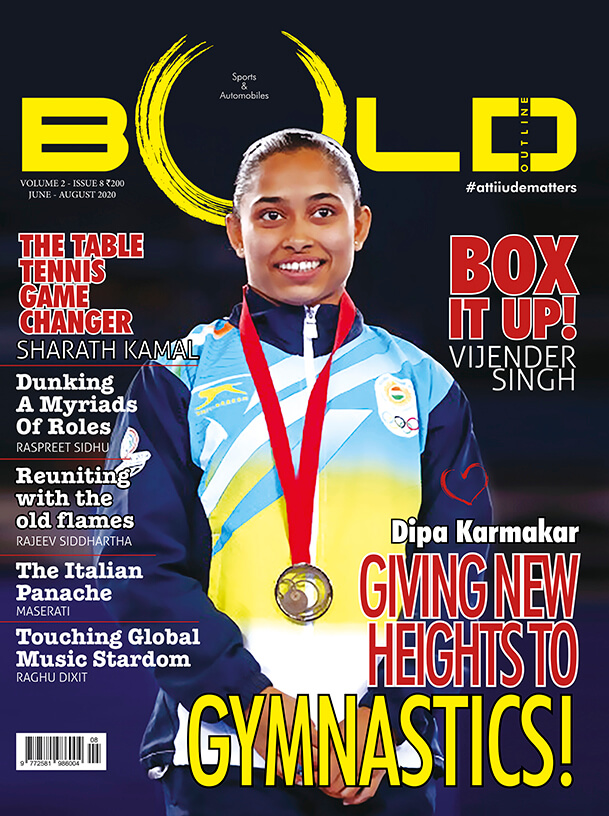 # Read about Sports and Automobiles
In these challenging times, we always take resort in the stories of those warriors who harnessed energies from all the hindrances which life threw at them and rose to the top. And that's why we present to you the Eighth issue of Bold Outline, themed on 'Sports and Automobiles'. It will bring you the tales of your favourite athletes from different sports arenas, giving the glimpse of sporting culture of India as the nation's 'Small Wonder', Dipa Karmakar graces the cover with determination. The inside pages are filled with the exclusive chats of Vijendra Singh, Raghu Dixit, Raspreet Sidhu, Manasi Joshi, Neeraj Chopra and more. Grab your copy now!
OR
Subscribe Bold Outline on Magzter
Subscribe Bold Outline on MySubs
Subscribe Bold Outline on IndiaMags
Subscribe Bold Outline on Readwhere
Bold Outline Magazine is also Available on JioNews App
Contact: support@boldoutline.in | 9535642222
India's leading Online Lifestyle, Fashion & Travel Magazine.
Bold Outline has been catering to a wide range of elite members of the society. Capturing the essence of living a beautiful, meaningful and a healthy lifestyle, we have an array of topics that are used and practiced on everyday basis. We have divided our content into several sub-topics Style, Theatre, Food & Travel, Auto & Tech, News & Sports and Wellness for a better understanding and sorting according to the nature of the content.