Subscribe
Subscribe to BoldOutline Magazines
*Use coupon code "BOLD25" to avail 25% discount on BoldOuline Magazine Subscription
BoldOutline Yearly Subscription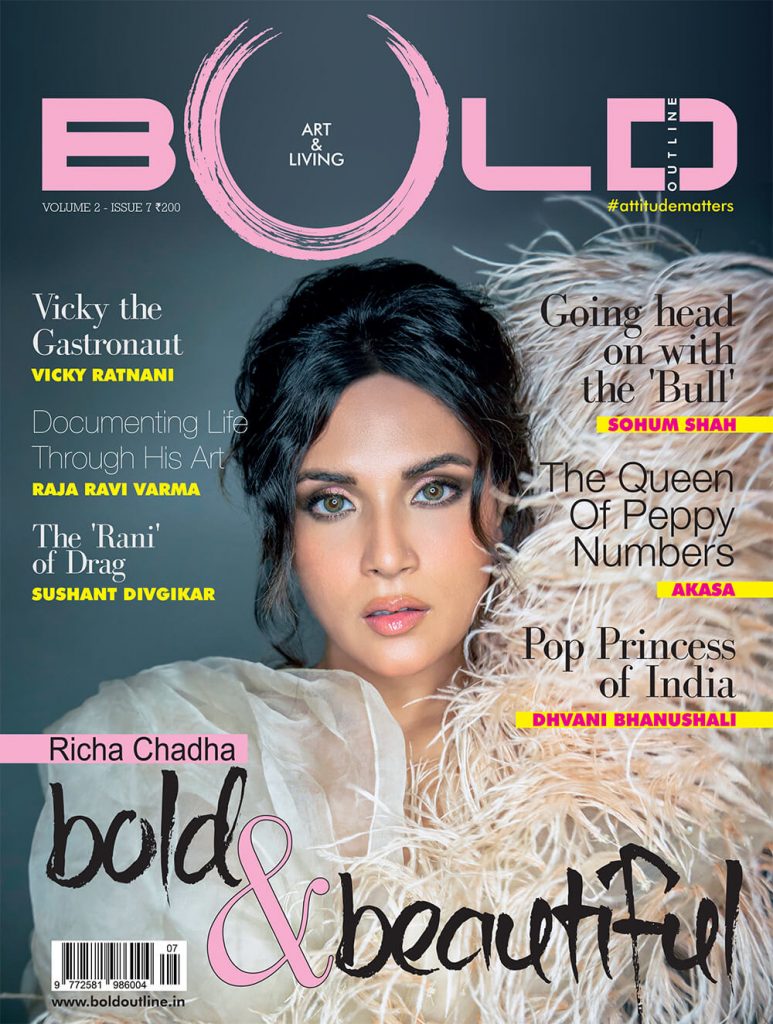 # Read about Art & Living
The month has been pretty hard on all of us. And it's true that in tiring times, it's art and the artists that we all look towards. Hence, to lighten up your soul, we bring to you the journeys of some well known artists and their art for this issue. The 7th-issue of our luxury-lifestyle magazine, Bold Outline, is out, featuring the 'Bold and Beautiful' Richa Chadha, who is known for her unconventional roles as 'Bholi', 'Nagma', and 'Dolly'. While the inside pages are filled with the stories by some well known artists, such as, Dhvani Bhanushali, AKASA, Sushant Divgikar, Chirodeep Chaudhuri, Vicky Ratnani, Sohum Shah, and even an Indie Music band, 'When Chai Met Toast'. We even documented the life of Raja Ravi Varma through his art. In all, a treat for your creative mind. Get going!
SMS "Your-Name BO" to 9535642222
Note : You'll receive a payment gateway link through
Webwiz New Media Pvt. Ltd.
OR
Subscribe Bold Outline on Magzter
Subscribe Bold Outline on MySubs
Subscribe Bold Outline on IndiaMags
Subscribe Bold Outline on Readwhere
Bold Outline Magazine is also Available on JioNews App