A product of Webwiznewmedia, Bold Outline is the perfect amalgamation of pop culture, fashion, travel, art, and leisure, and is marketed as a high-class quarterly print publication with an appeal towards the uber class audience.
The magazine marks a unique collaboration between quality content and bold ideas paired with exclusive Bollywood interviews and photo shoots into one standalone luxury magazine, which is currently out in the stands. Get your copy now!
The magazine is under the watchful eyes of our Editor, Srilakshmi Gaddam and an efficient editorial team which is a perfect cocktail of experienced writers and ex-editors with additional inputs from freelancers on varied topics.
The perfect digital alternative to our magazine, BoldOutline.in is your gateway to a world of panache. We have successfully carved a niche for our self in the diverse web world with a strong social media following. We have already garnered 55 thousand likes and followers on Facebook, with a heavy influx of positive comments and engagements from fans all over India.
Madhukar Gaddam (CEO)
The brain and owner of the 'bold' concept, Madhukar Gaddam, is also the man behind ASN Shelters, Webwiz New Media and Sai Nithya Developers in Bengaluru. After tasting paramount success in real estate, Madhukar ventured into the myriad world of media ownership. Through his latest venture, Bold Outline, he aims to build a one-stop platform for all your lifestyle needs.
In fact, he is also felicitated with the most prestigious 'Rising Star Of Asia' award by Govt of India, only motivates him to aim higher. Now that he has started with the toughest, the sky is the limit!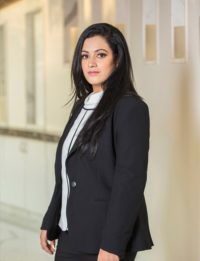 Srilakshmi Gaddam (Managing Editor)
An academician turned educator, Srilakshmi decided to delve into the world of business with Webwiz New Media and is now embracing her challenging role as the Managing Editor for Bold Outline.
She holds an MSC degree in Electronics and MCA in Computer Education and also served as an Assistant Professor in a Women's University in Tirupati, Andhra Pradesh.
Read about the latest Bollywood, Hollywood and South Indian Cinema buzz along with art, plays, and music.
Everyone's love- fashion, beauty, luxury and living will fall under this category.
Learn about everything one can do to stay healthy and fit.
Travel hotspots, must go destinations, smell feast food festivals and reviews of latest opened resto-bars.
Explore the world of gadgets and automobiles.
Recent happenings, sports and latest celeb snippets are right here.