One of those dishes that truly belongs to the all-day menu, Upma works well for breakfast, lunch, dinner or in between meals. Light yet healthy bite, this South Indian delicacy is mainly made using suji but now, you can give it a twist. Here are a few types of upma you can make at home for those taste buds that crave something new:
1.Bread Upma
Best when served with tea or coffee, to make bread upma, heat oil in a pan and add mustard seeds, cumin seeds and chopped onion to sauté. Later on, add green chili, ginger, curry leaves, chopped tomato, hing, turmeric powder and red chili powder, mix well. As per your taste, add a pinch of salt and drop small bread slices into the mixture. Mix it well so the cubes become crispy. Garnish with chopped coriander leaves and enjoy!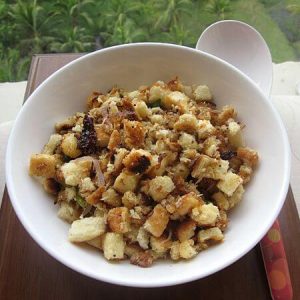 2.Poha Upma
A flavoursome, colourful dish, preparing poha upma is super simple. For this, wash poha and add turmeric powder, sugar and salt to it, mix gently. In a pan, heat oil and add mustard seeds, chana dal and peanuts to sauté till golden. Now, add finely chopped onion, ginger, green chilies, dry red chili, curry leaves and a pinch of hing. Add veggies of your choice and poha, stir well. Cover the pan for 2-3 minutes, add chopped coriander leaves and grated coconut with lemon juice. Serve hot!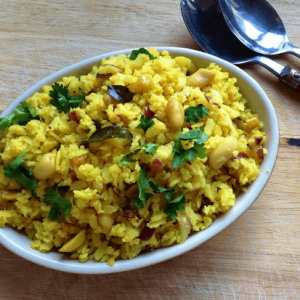 3.Vermicelli Upma
Good enough to stop your hunger pangs, cook aromatic vermicelli upma. Heat and roast the vermicelli until slightly golden. Heat oil in a pan, add urad dal, mustard and cumin seeds till it crackles. Add the chilies, chopped onions, curry leaves, turmeric powder and salt to sauté. Add tomato puree and water, bring it to a boil. Add the roasted vermicelli and mix well. Cover the pan with a lid for five minutes, finish with roasted peanuts and fresh green chili on top.