From exciting events, star-studded dining experiences, winter wellness, and at-home indulgences to planet-positive gifts, Shangri-La Bengaluru unveils The Festive Collection.
Enchanted Wonders Afternoon Tea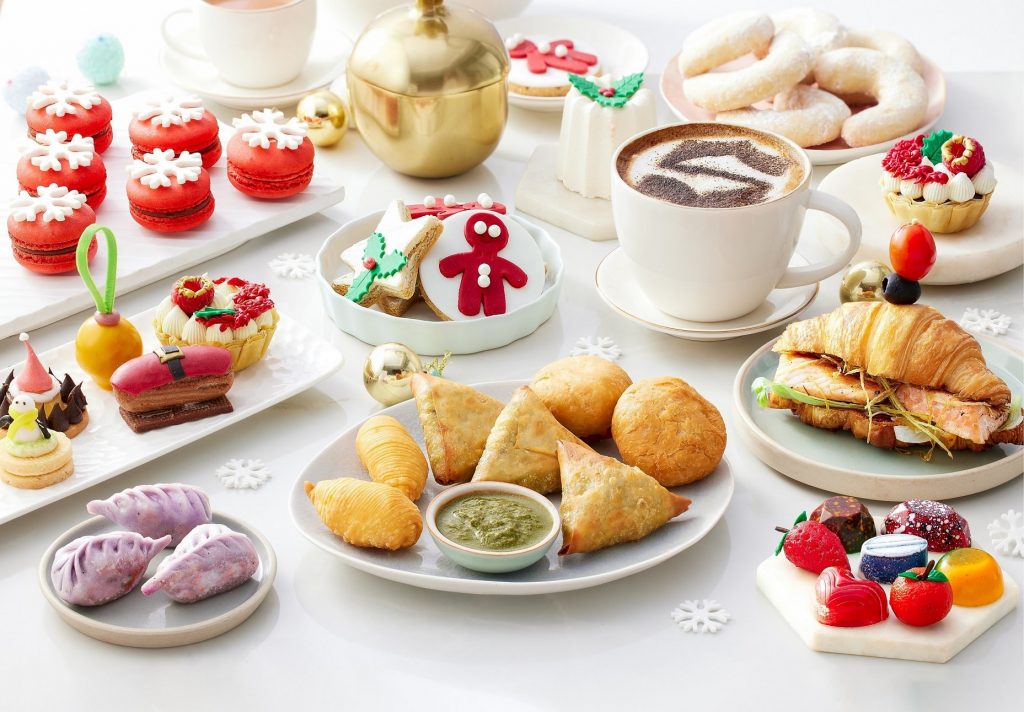 The pastry chefs at Shangri-La Bengaluru have whipped up a festive version of the afternoon tea inspired by winter treats from around the world. The high tea begins with savoury treats including Pan-fried Turkey Jiaozi, Chicken Kurchan Tacos, Salmon Croissants, Thousand Layer Radish Puffs, Spinach Spanakopita and Kachori. Following these spectacular bites, guests will be presented with festive baked goodies including Plum Cake, Chocolate Éclairs, Red Velvet Macarons, Bonbons and Gingerbread Cookies. Priced at INR1250 plus taxes, this seasonal afternoon tea will be accompanied by tea, coffee and no-booze drinks.
Planet Positive Gift Hampers and Avant-Garde Treats
Guests can shop for holiday gifts and treats family and friends are bound to love. The chefs at Shangri-La Bengaluru have curated an innovative Avant-Garde edible 3D Christmas Ornament made with Plum Cake, whipped Ganache, Pistachio Cream and Raspberry Pâté. Priced at INR400, this innovative dessert is available to be picked up at b café Pastry.
Guests can also order thoughtfully crafted planet-positive hampers packed using eco-conscious materials such as Banana Stems, Bamboo and Jute. These delightful hampers feature treats such as Plum Cake, Christmas Pudding, Minced Pie, Stollen, EVOO, Chocolate bars, tea and more. The sustainable festive hampers start at INR7500 and are available until 5 January 2023.
Immersive Dining Experiences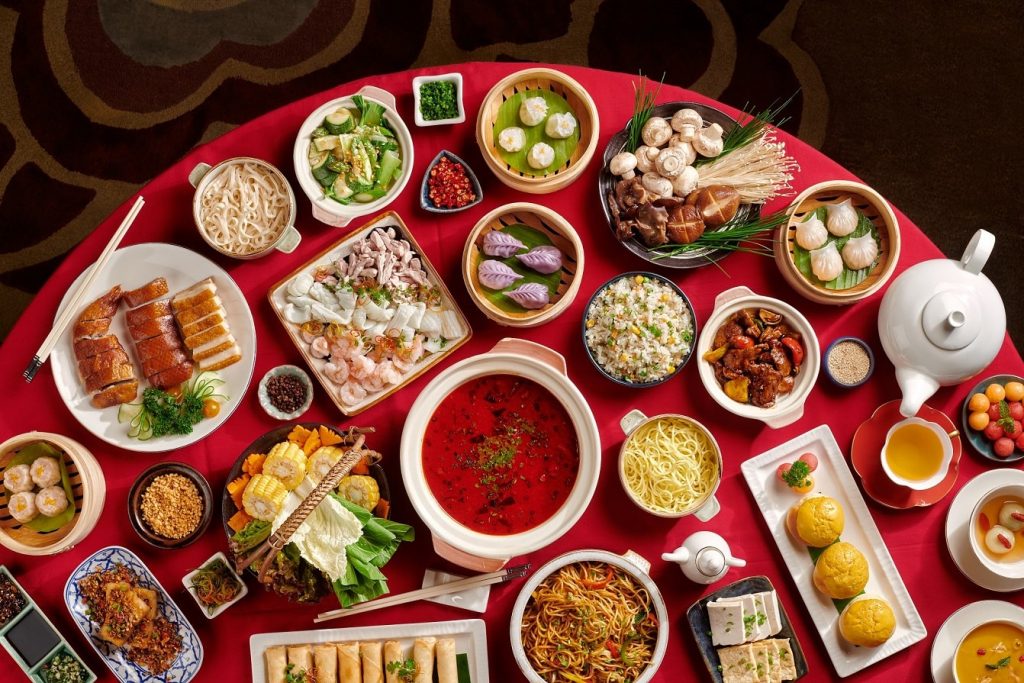 Classics with a festive twist and seasonal curations are ready to excite at the hotel's restaurants.
b Café is all set to entice diners with themed feasts including celebratory dinners and brunches. On 24 December, guests can expect a Secret Santa brunch featuring American grills, Live Carving Stations, Traditional Arabic Mezze, Seafood on Ice, a Sushi bar, and Indian & Asian selections. Diners can also enjoy a traditional Christmas Eve dinner highlighting European classics to Southeast Asian favourites and special festive drinks. A rustic Christmas Day brunch awaits with Pancetta and Roasted Shallot-stuffed Turkey, Suckling Pig, Yorkshire Pudding, Salmon Wellington, Baked Oysters with Chili & Garlic, a Seafood Bar, Sushi Stations, and Christmas special desserts. B Café Christmas feasts start at INR2999 plus taxes.
The degustation menu at Caprese during the Christmas Weekend promises a feast for the palate like no other. Guests can expect an Italian take on Christmas delicacies and relish Salads, the Charcuterie Corner, Cheese Boards, Artisanal Breads, Soups, First Course, Mains and Desserts. Diners wanting to opt for Far-Eastern fare can head to the legendary Shang Palace during the Christmas weekend for signature delicacies including Dim Sums, Hot Pot, Peking Duck, Mains, Sweet Yum Cha and Desserts. Priced at INR3200 plus taxes, the special Italian and Chinese dinner and lunch are available on 24 and 25 December, respectively.
Festive Foodcation
The renowned Foodcation at Shangri-La Bengaluru has been re-imagined with a seasonal twist. Foodies will be delighted to enjoy the gourmet perks of the Festive Foodcation which includes a personalised cake upon arrival, Enchanted Wonders afternoon tea, a self-build cookie kit, breakfast at b Café and more. Starting at INR13,999 plus taxes on double occupancy, this joyous staycation is perfect for couples and families alike.
Winter Wellness
The Winter Wind Down treatment at Chi, The Spa uses techniques and products to relieve seasonal dryness and release fatigue, beginning with a Shea butter body scrub, and head massage, leading to a relaxing body massage or a customised facial. An aftercare bath salt vial will be gifted to guests upon finishing the treatment. This 110-minute treatment is priced at INR9900 and is available until 28 February 2023.
Spectacular New Year's Eve
Caprese, Yataii and Ssaffron with its panoramic views of the Garden City are ushering in 2023 with a celebratory Italian, Japanese and Indian feast, delicious cocktails and Bollywood DJ for INR8000 per person.
The countdown kicks off at HYPE with limitless Asian Tapas, premium drinks, and a DJ spinning the hits, for INR9000 per person.
Diners can say farewell to 2022 with a more traditional celebration at b Café with a holiday buffet full of seasonal favourites, a limitless selection of drinks and live entertainment, or put a Far East twist on festivities with a themed menu and bottomless selection of cocktails at Shang Palace, both priced at INR6000 per person.
For more information, guests can call (9180) 4512 6100 or email: [email protected]
About Shangri-La: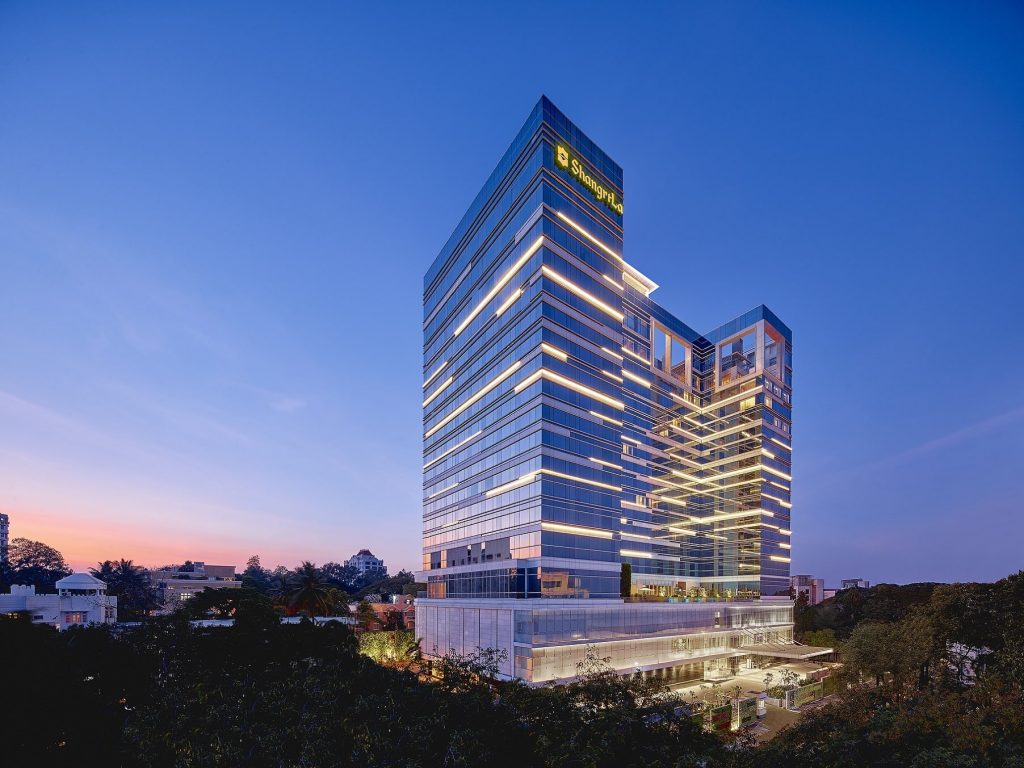 Shangri-La, an iconic flagship brand of the Shangri-La Group, puts heartfelt service at the core of its distinctive Asian hospitality experience. Through imaginative and nature-inspired design, delightful culinary and cultural experiences, and its authentic and thoughtful service, the brand enables guests to realise their own moments of Shangri-La.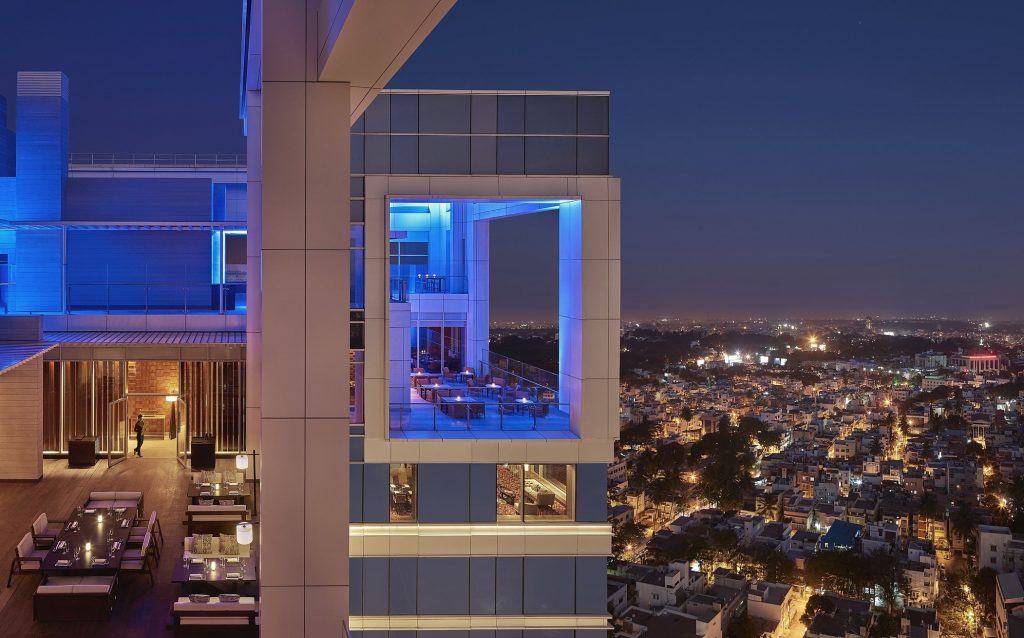 Today, the brand experience is brought to life in over 90 deluxe hotels and resorts at destinations around the world, including Australia, Canada, Mainland China, Hong Kong SAR and Taiwan, Fiji, France, India, Indonesia, Japan, Malaysia, Mauritius, Mongolia, Myanmar, Philippines, Saudi Arabia, Singapore, Sri Lanka, Sultanate of Oman, Thailand, Turkey, the United Arab Emirates and the United Kingdom.
Shangri-La Circle is a transformation of Shangri-La Group's award-winning Golden Circle loyalty programme–- a new contemporary Asian travel lifestyle platform built on the idea that life is meant to be fun, limitless and full of possibilities. Shangri-La Circle offers members a world of enhanced benefits at every point of their journey at over 100 Shangri-La, Kerry, JEN and Traders properties worldwide, along with the Group's portfolio of restaurants, wellness facilities and family experiences. Specific details of these new benefits and enhancements can be found here.
To enrol as a member or stay up to date with the latest Shangri-La Circle announcements and offers, visit www.shangri-la.com.