Situated at Lodha World Crest, Taki Taki, known for their authentic Japanese and Pan-Asian cuisine has recently launched their Winter menu – keeping in mind the winter ingredients, holiday flavor and festive pairings, this December 2022.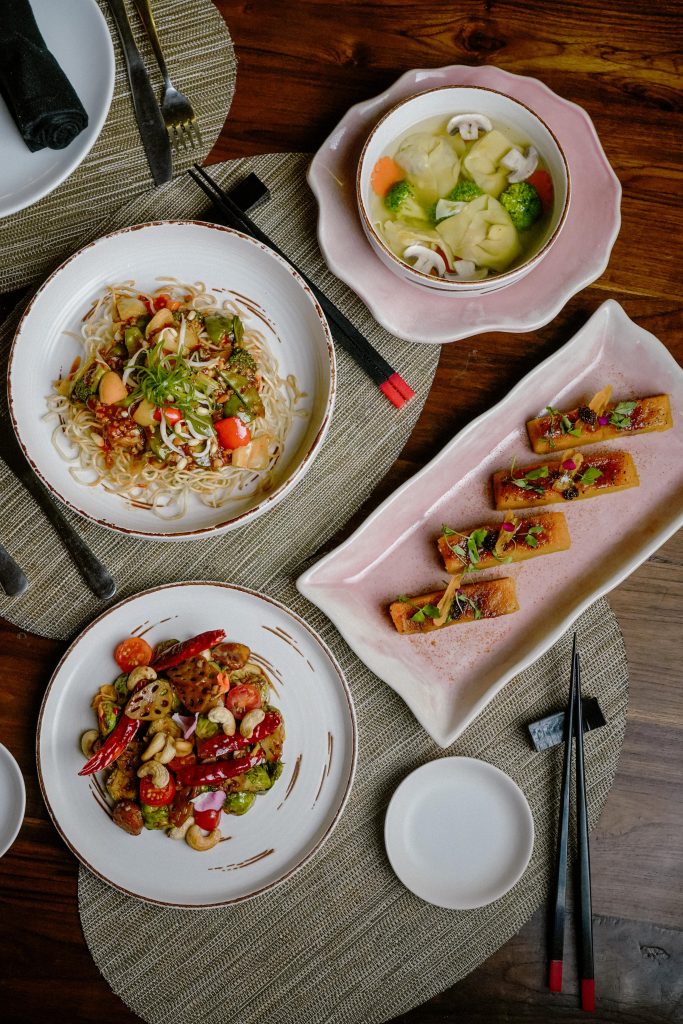 The menu features a wide range of Japanese and Pan-Asian dishes with something to suit everyone's palate. Curated by Chef Amit Shetty, Taki Taki's winter menu features seasonal produce, authentic and traditional winter delicacies that consist of a 4-course menu paired with cocktails and wines.
The much needed warmth and comfort for the soul this season is met with their delectable menu which starts with Soups like Vegetable Wonton Soup – steamed wonton in a flavourful stock & winter vegetable and Corn & Spare Rib Soup – fresh corn charred & braised spare rib. To follow along, the dishes are Kung Pao Brussel Sprouts – Farm fresh brussel sprouts tossed in kung pao sauce, Braised Pumpkin With Cured Egg Yolk – pumpkin steak braised in whole spices shaved cured egg yolk. To go along, with – Liang Mian Huang – two faced pan fried noodles, Edamame Chickpea Slider – steamed soft buns, edamame & chickpea house made chips, Wok Charred Lamb Chops – charred lamb chops , with lemongrass chili lime sauce, Sweet & Spicy Basil Chicken – Braised chicken tossed in sweet & spicy sauce. To end the meal on a sweet note, their special 'Japanese Cheese Cake and Melon Sorbet' is a must try.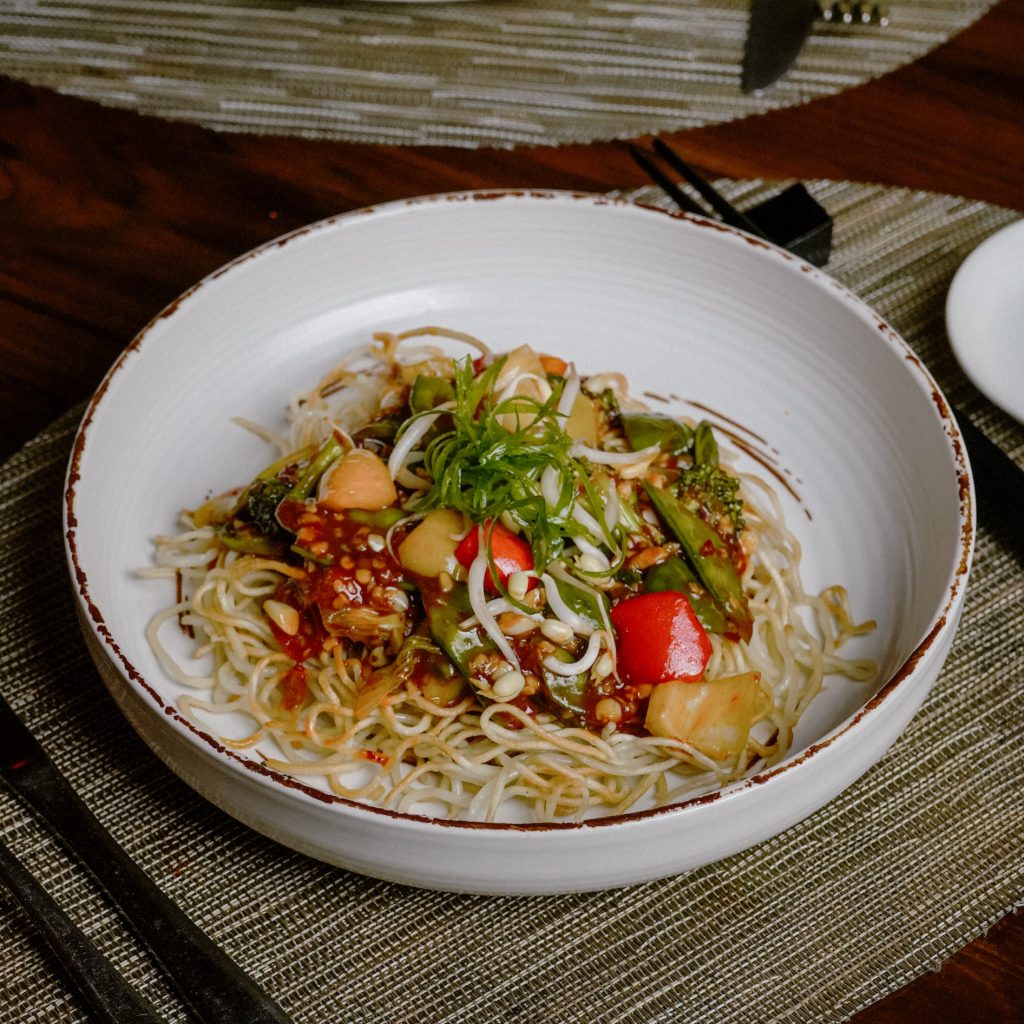 Taki Taki's well-stocked and stylish bar uses the finest of ingredients, to serve cocktails such as Berry Mary Sangria made with Red wine infuse with red berries and orange liqueur and chopped fruit, SnowMan – Rum washed with chocolate and truffle, fresh cream, honey and cinnamon, Jingle Ball – Oreo biscuit, baileys, whiskey, honey, strawberry, Mulled Wine – Red wine infused with sweet spices and tropical fruits with rum and Mine Hot Cup – Gin with hibiscus and red berries tea, lemon, honey.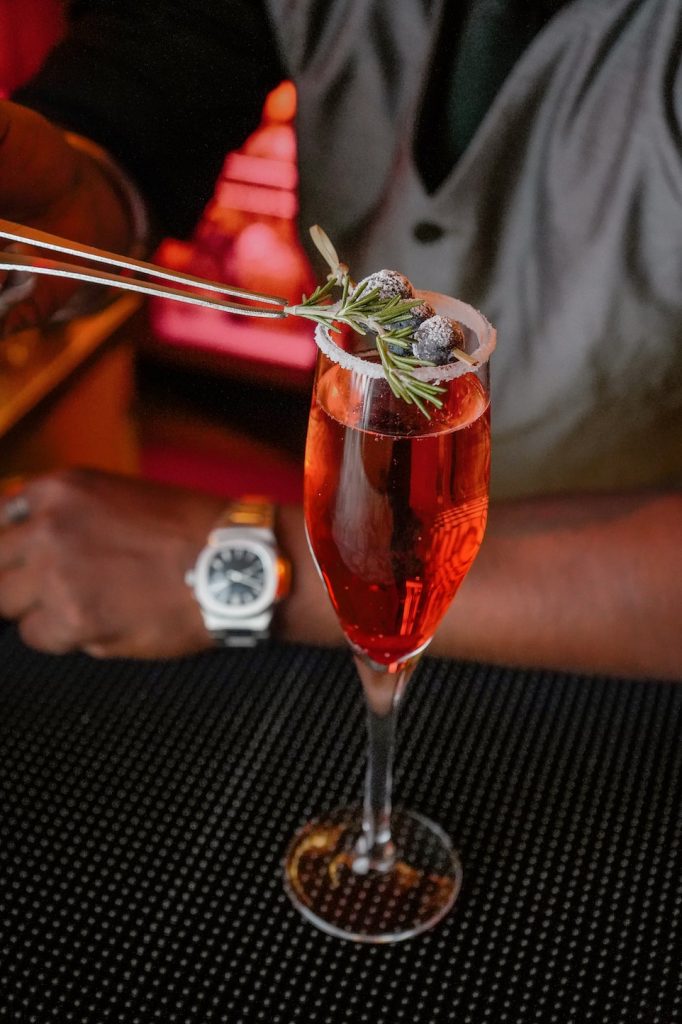 Across the menu, classic cocktails have been reimagined with a twist made using legendary drams, and Coravin Wines are served by the glass that go perfectly well with the new winter flavors. So, join in with your clan to celebrate the best of the season at Taki Taki, Lower Parel.
Other Information:
Time:12 pm to 12.30 am
Address:World Crest, Unit no.1A & 1B, Lodha, Upper Worli, Lower Parel, Mumbai, Maharashtra 400013
To reserve: 7400491480