A breath of fresh air, a tinkling bell in the morning hours, a field full of flowers; each of these is an inspiration to create beautiful, flowing garments that mould themselves to you and your lifestyle.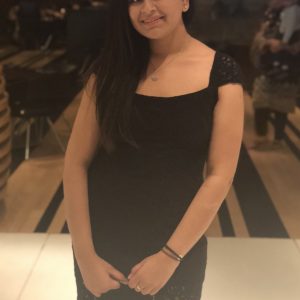 Shrutkirti, is the passion project of Vishaka Sethi, a young entrepreneur who started this label to offer contemporary Indian wear that women can relate to. Born into a family that has been in the garment industry for generations, Vishakha Sethi took it upon herself to launch Shrutkirti, an affordable Indian wear brand. What started with just a retail counter in Kamla Nagar in the year 1974 by the name of R Sethi & Sons by Mr. Kewal Krishan Sethi, was taken over by Mr. Hemant Sethi is now the brainchild of his daughter, Vishakha. Post getting an amazing response after supplying to major retail spheres like Meena Bazaar, Odhni, Simran and more – Vishakha took it upon herself to launch Shrutkirti with the aim to conquer the ethnic wear market focusing on traditional techniques in India. For Vishakha, playing with garments, colours, weaves and patterns comes naturally and she has combined this with her love for Indian heritage and crafts.
Shrutkirti is a women's wear brand that thrives on attention to detail and exquisite relationships. They take pride in using only traditional Indian techniques – right from sourcing the most organic fabrics, to using natural dyes, traditional printing techniques like batik, block, table print, indigo, baghru, etc. The product is finished with embellishments using hand embroidery. To create their magical designs, they tap into the rich handloom heritage of India. With a vision to uplift the artisans, the brand's goal is to shift the focus from machine to hand embroidery and power looms to handlooms along with promoting Indian techniques.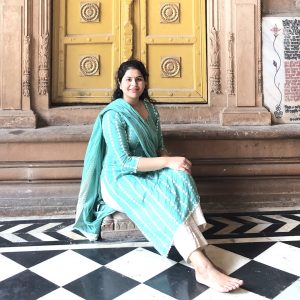 With an understanding of the immense power of the digital world, Shrutkirti changed its focus from B2B wholesale to direct e- commerce and B2C retail. The pandemic came with challenges as well as a new set of opportunities. It was only during the lockdown that Vishaka realized this gap in the market and saw it had unlimited potential to create avenues of employment at the same time. She channelized all her focus towards bringing Shrutkirti to life.
Dedicated on reviving and uplifting the traditional Indian techniques, the label has created employment for a plethora of local artisans. They have also been proactive in identifying the shift in trend from malls to online. Adding to this, Vishakha had to say, "The garment industry is something that I have grown up with and I am happy to introduce my brand to the market. Our aim is to provide women across India, quality clothing at affordable prices. We are proudly made in India and also empower women. Most of the karigars in this industry are women and I have grown up watching them make and create garments. Shrutkirti is an apt representation of that."
Make in India is an overrunning theme here as well with silhouette and embroideries lending to Shrutkirti creations an Indian-ness. The idea is to create a classic look, which is timeless and elegant at the same time. The home-grown and sustainable brand is suitable for all age, is always available, and is priced at a competitive price range of INR 1000- 7000/-
For  leading young entrepreneur Vishakha, the stars are the limit. Her goal is to make a luxurious, stylish, high-quality designer wear as affordable as possible while employing as many people as she can. She is fortunate to be backed by the confidence of a retinue of loyal repeat clientele and new customers; she now sets sights on expanding her business in both the digital and offline worlds.
What: Shrutkirti aims to uplift the hand artisans and shift the focus from machine to hand embroidery and power looms to handlooms, to bring forth pure organic fabrics which have become a scarcity in today's market and also promote traditional Indian techniques.
Available:
Instagram: https://www.instagram.com/shrutkirtionline/
Facebook: https://www.facebook.com/shrutkirtionline