Mango is the perfect sweet and juicy fruit that adds a bright kick to any bowl of greens. At such hard times, nutritional meals are the most important and what's better than having a bowl of salad with mango dressings. Have a look at mango based salads that are delicious as well as healthy:
1. Peanut Dressing
A famous Thai based salad. Assemble the salad and simply combine lettuce, red bell pepper, diced mangoes, onion, peanuts and jalapenos in a large serving bowl. For the peanut dressing, mix peanut butter, lime juice, soy sauce, apple cider vinegar, honey, sesame oil and garlic in a bowl. When you're ready to serve, drizzle the dressing over the salad and toss to combine. Serve immediately!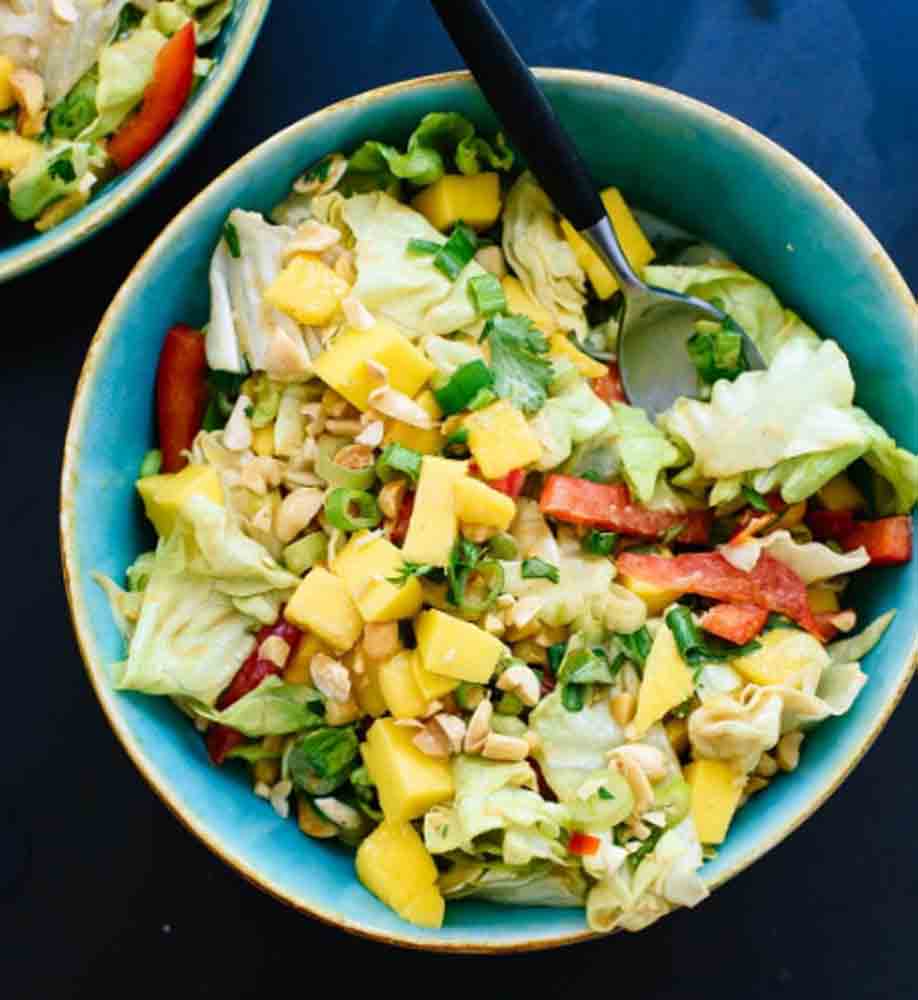 2. Tomatoes
If you love a tangy flavor, this salad is for you. In a small bowl, combine the vinegar, olive oil and season with salt. Add basil and toss well. Arrange tomatoes on a platter and top it with the mango slices. Garnish the dressing and basil on it, serve!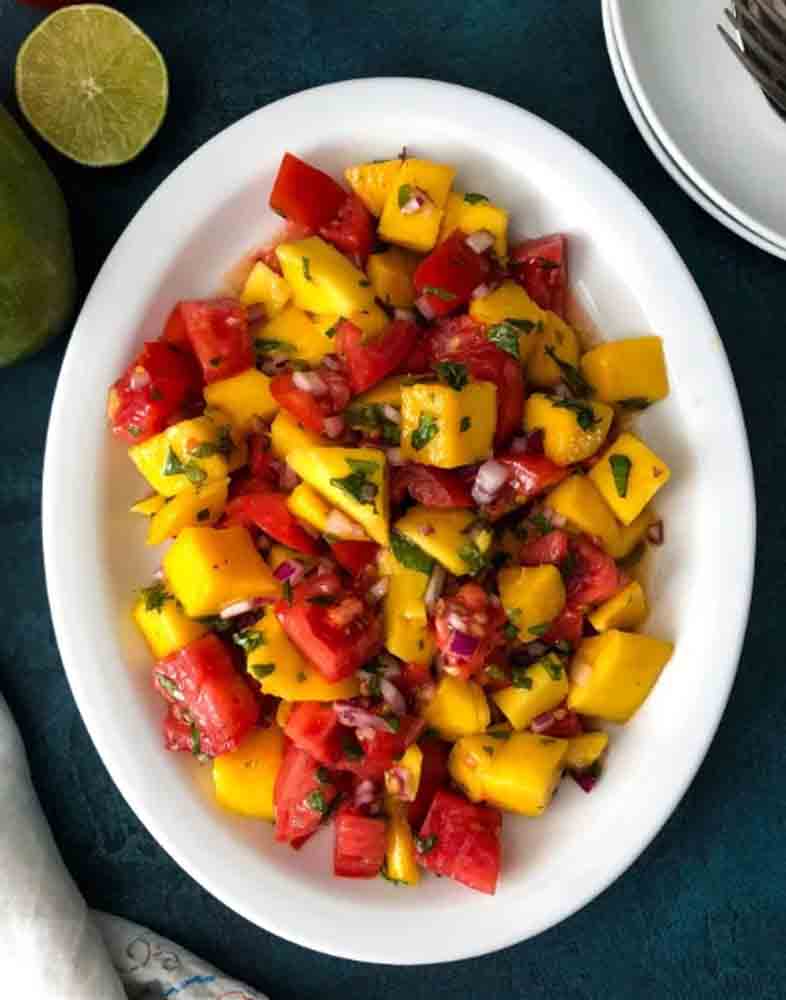 3. Avocado
This bright and fresh salad is dressed with a spicy tangy lime jalapeno vinaigrette. To prepare the vinaigrette, whisk olive oil, lime juice, cumin, chilli powder and jalapeno in a bowl, season with salt and pepper. In another bowl, toss lettuce leaves, avocado, mango and red onion with vinaigrette. Top the salad with the avocado and mango slices.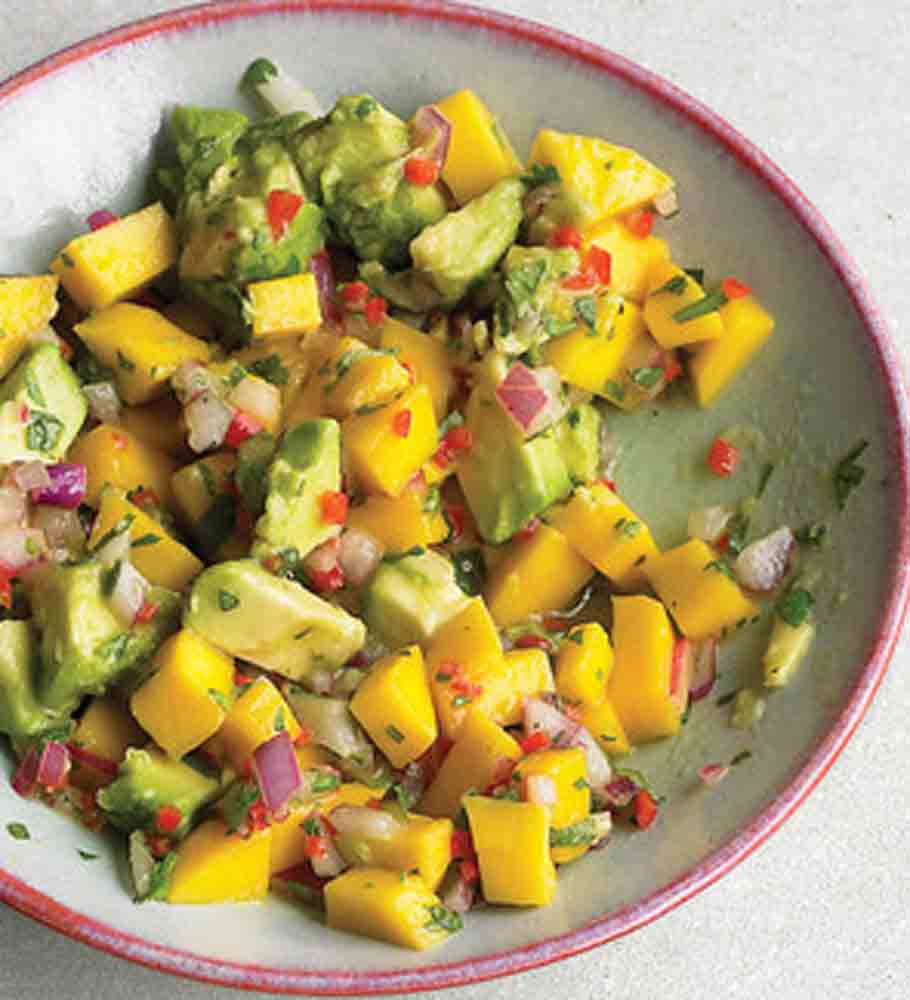 4. Basil and Feta
This fun and easy twist on a classic salad gives extra sweetness from mangoes and a kick from crumbled feta and basil. For the salad, mix tomato, mango, red onion, vinegar, olive oil and basil. Season with salt and sprinkle with the feta.