Taking care of your health and well-being has never been as fun as it is now, with gummies slowly becoming popular and in demand across the world. Don't go by the deceptive vibrant colours and interesting shapes of these gummies. They're not candy, but little nutrient-packed chewables that are essential for your overall well-being, haircare, skin care and immunity building. For those who are averse to popping tablets and swallowing foul-smelling, ghastly concoctions in the name of daily supplements, these gummies are a life-saver!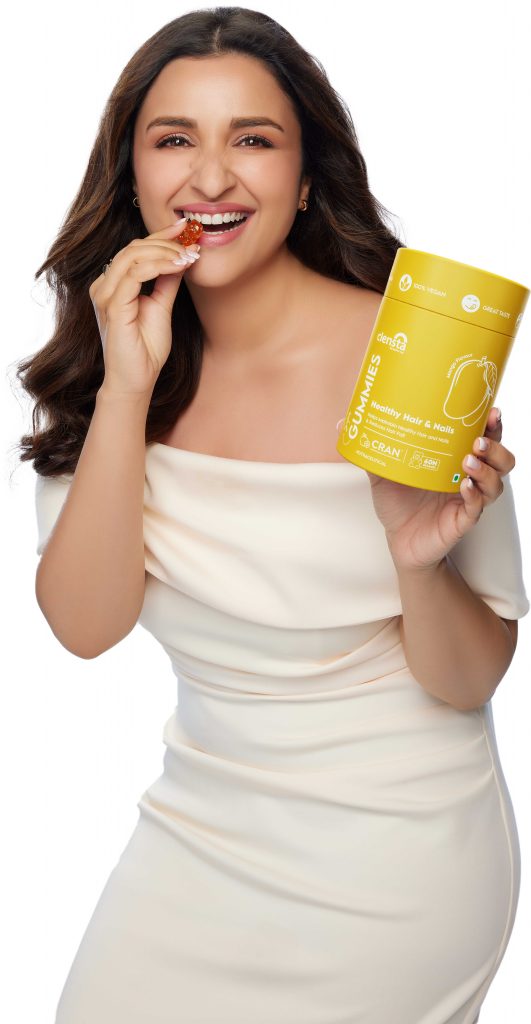 "We are excited to launch this unique range of super wellness gummies. Backed by science and made using Clensta's CRAN technology, these gummies ensure that all the goodness of each powerful ingredient used is absorbed by the body. Be it your hair, skin, nails, body or general well-being, our super gummies are loaded with the best of nature and the most innovative technology solutions that enable people to live the better way," said Parineeti Chopra, Partner and Investor, Clensta.
Here is personal care brand Clensta's latest range of must-have super gummies that will make you look good and feel on top of the world!
Apple Cider Vinegar Super Gummies
Apple Cider Vinegar Gummies provide a range of benefits ranging from increased metabolism, bodily detoxification, improved gut health and better digestion that help you lead a healthier lifestyle. Popping these Gummies everyday will help you naturally manage your weight and enable overall wellness.
MRP: INR- 699/-
Ashwagandha Super Gummies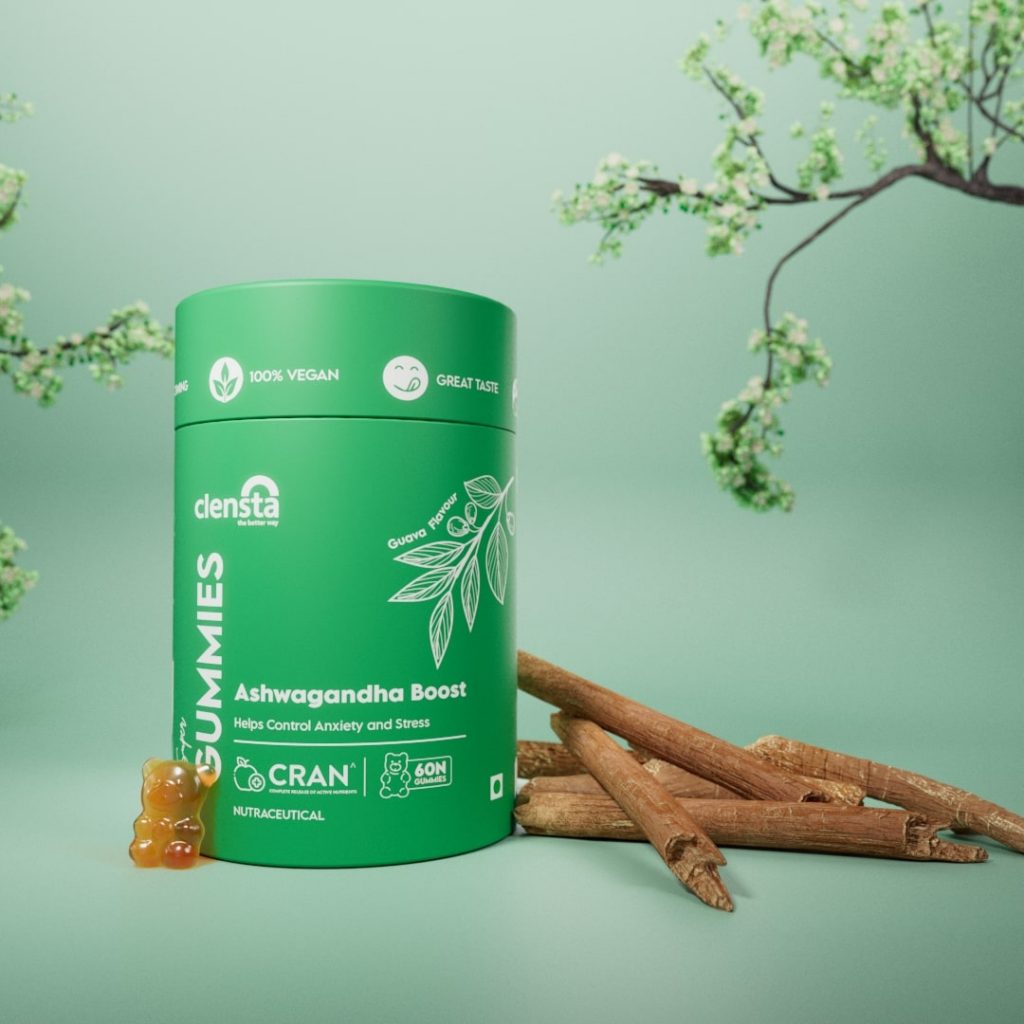 Ashwagandha is a medicinal herb that has the power to boost your immune and digestive system. These super gummies help reduce stress thereby promoting a relaxed mind and body and better sleep quality. They relieve anxiety, improve concentration and energy levels, reduce pigmentation, ageing symptoms and dull skin. Clensta's guava-flavoured super gummies improve bone health, support brain health and overall well-being.
MRP: INR- 629/-
Multi-vitamin Super Gummies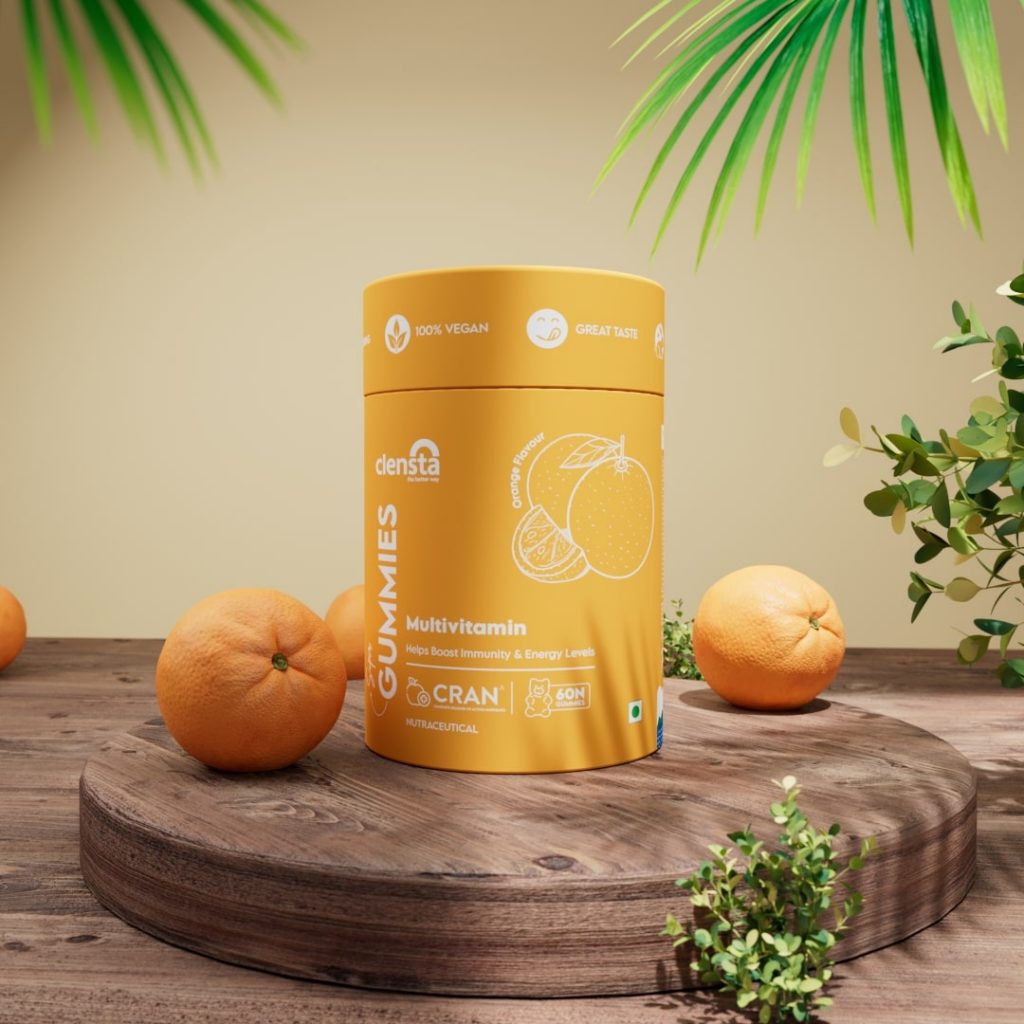 These multi-vitamin super gummies increase immunity, boost energy, promote healthy skin and protect cells from free radical damage. The orange-flavoured gummies are the best way to fulfil all your daily nutrition quotas and make you feel good without any artificial sweeteners.
MRP: INR – 419/-
Anti-Ageing Super Gummies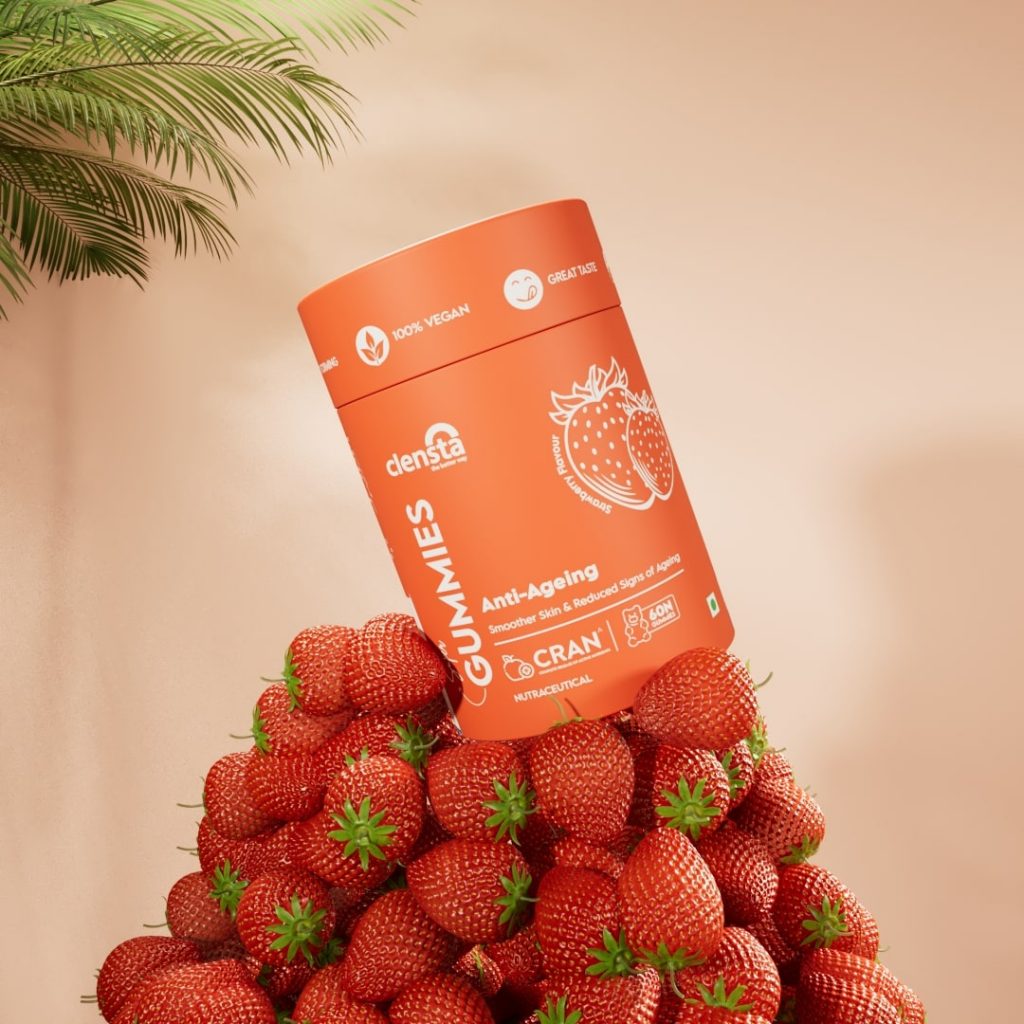 The abundant antioxidants and nutrients in these super gummies help nourish your skin by ensuring that the body retains moisture and develops new cells. These gummies ensure your skin is protected from radical damage as well as environmental and UV damage. The strawberry-flavoured super gummies incorporate Citrus Bioflavonoids which are believed to combat the signs of ageing and can also be applied as a cream on the skin.
MRP: INR- 839/-
Radiant Skin Super Gummies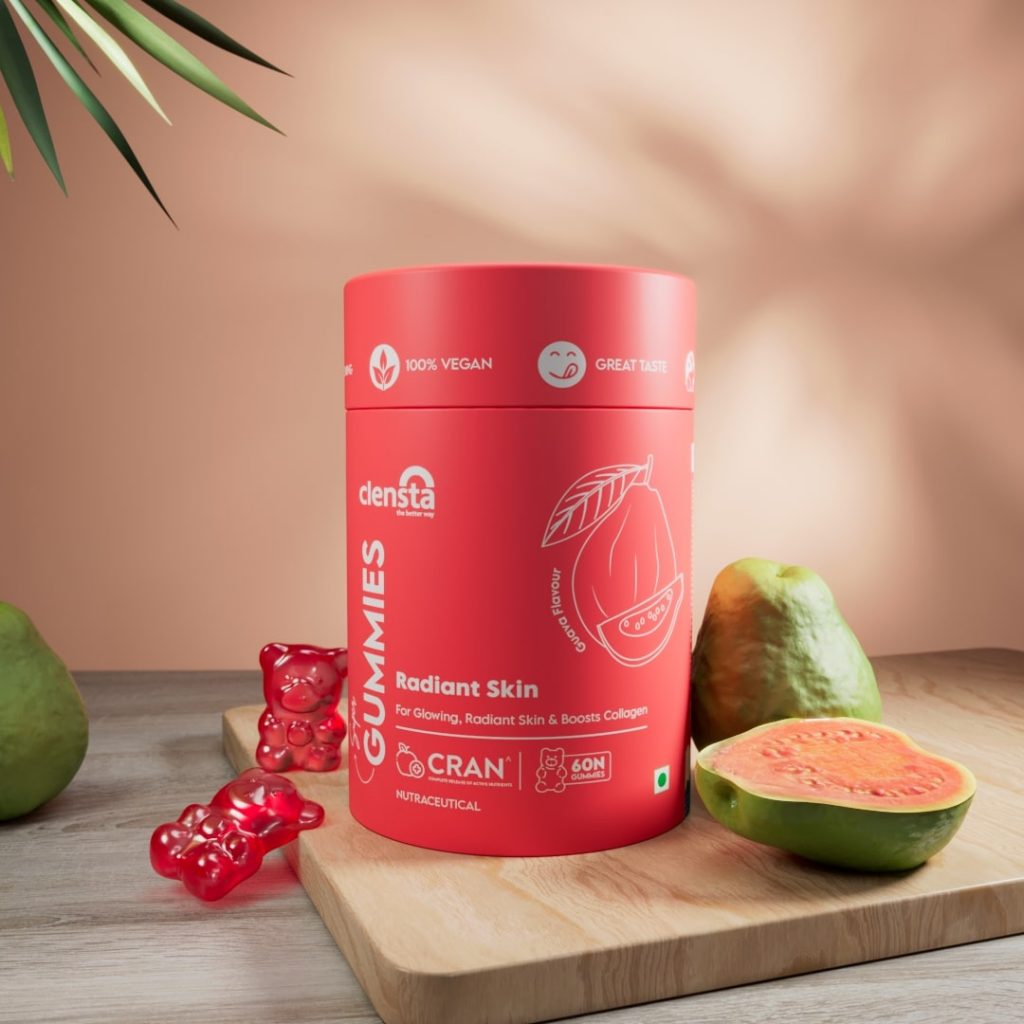 These are packed with multiple vitamins and minerals that plump up your skin, slow down ageing and keep your skin healthy and fresh. The vitamins fasten the process of skin-cell generation and balance out the skin tone by reducing dark spots, giving you younger-looking skin while also significantly bringing down UV damage.
MRP: INR – 829/-
Immunity Booster Super Gummies
A daily dose of these immunity-boosting super gummies enhances the body's immune system and increase metabolism. The apple-flavoured Gummies act as a shield against viruses and infections, boosting gut health and combating colds and flu.
MRP: INR – 560/-
There is a reason gummies have taken the world by storm!
They are a convenient, pleasant and delicious alternative to chunky supplement tablets and bitter syrups ensuring you never have to compromise on your health and well-being again.
Clensta's science-backed super gummies are the better way to healthy living as they are made using CRAN (Complete Release of Active Nutrients) technology. This tech enables the optimum balance and absorption of nutrients by the hair, face, mind and body for overall health and well-being.
Every year, September 1-7 is celebrated as National Nutrition Week to create awareness among the public on the importance of nutrition to maintain good physical and mental health. This year, the theme for the week according to UNICEF is 'Healthy Diet Going Affordable for All'.
Clensta's range of gummies not only promotes mental and physical well-being for all but is also affordably priced and easily available across online channels.
About Clensta International Private Limited
Clensta International Private Limited is a unique personal care brand that integrates the goodness of nature backed by technology, creating an innovative, sustainable, and effective range of products to enhance well-being in a better way. The Gurgaon-headquartered direct-to-consumer brand was founded in 2016 by Puneet Gupta. He pioneered the revolutionary waterless hygiene technology in India launching a range of zero-water personal-care applications like waterless body baths and rinse-free shampoos
Today, Clensta has diversified to offer young, aware consumers a wide range of wellness, hair care, skincare, eye care, lip care, fragrance, and body care products. Each innovative and sustainable Clensta product is researched and developed at IIT-Delhi to provide consumers with the better way
Since its launch, Clensta has raised funding from investors like IAN and IAN Fund, IPV, VCats and Hem Securities, which it is pumping back into the business to expand the inventory and customer base. Clensta's products are currently available on Nykaa, Amazon, Flipkart along with 20 other marketplaces as well as 5000 GT/MT touchpoints across India and have plans to expand into 50+ cities.
https://clensta.com/, https://www.instagram.com/clensta_official/