Moong Dal or better known as lentil is low in calories and loaded with proteins. Simple and good for the body, one usually has gravies of moong dal along with steamed rice and rotis. But well, moong dal is known for much more than that. Soups, snacks or desserts, one can make it all from moong dal. Have a look:
1. Samosa
Tired of aloo filled samosas? Try moong dal samosas at home especially during the rainy days. Soak moong dal for four hours and grind it to make a paste. In a bowl, add maida, salt, ghee and ajwain and knead well for the dough by pouring water at intervals. Take a pan and sauté oil, salt, garam masala, red chilli powder, coriander powder, saunf powder, mango powder hing, cumin seeds and moong dal paste. Take the dough and make small round covers, cut it in the middle for a D-shape. Add the moong dal stuffing and fold it. Deep fry until the moong dal samosas are golden brown. Serve hot and crispy with mint chutney!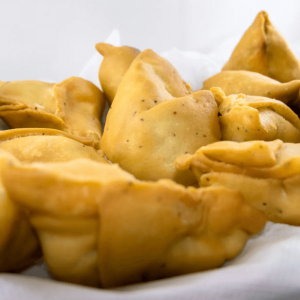 2. Halwa
The perfect cold weather dessert, moong dal halwa is flavored with cardamom and almonds. For preparing this sweet, grind moong dal and bring milk to a boil. In a pan, mix ghee, the dal paste and milk, stir well. Mix cardamom powder and chopped almonds, stir till it thickens. In a bowl, decorate it with almonds.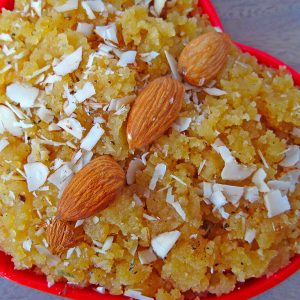 3. Shorba
Comfy under the blanket, sip on this spiced Indian soup, healthy and tasty. Mix moong dal, chopped onion, ginger, green chilies, turmeric powder, salt and chopped garlic in a bowl. Add water and boil it all. Blend the dal mixture and in a pan, add butter and cumin seeds to sauté. Add pureed dal and water, lemon juice and mix well. Serve it hot with garnish of coriander leaves.