Festive season has begun and it's time to celebrate Dussehra, mark the triumph of good over bad. Amid coronavirus, prepare delicious meals at home and get together with family for a feast to break the nine day long fast. Celebrating and worshipping Goddess Durga, here's a list of delectable recipes that you can make at home:
1. Sweet Potato & Black Chana Chaat
Healthy and quick with a tangy flavor, to prepare this chaat, boil water and sweet potatoes in a pan. Then chop peeled potatoes, sweet potatoes, onions, tomatoes and green chillies. In a pan, add oil along with the cut veggies and chickpeas, sauté till brown. Add sweet tamarind chutney, green chutney, salt, cumin powder and chilli powder, mix well so that all the ingredients are evenly coated with the sauces. Toss it well and transfer it to a plate. Serve it immediately to enjoy!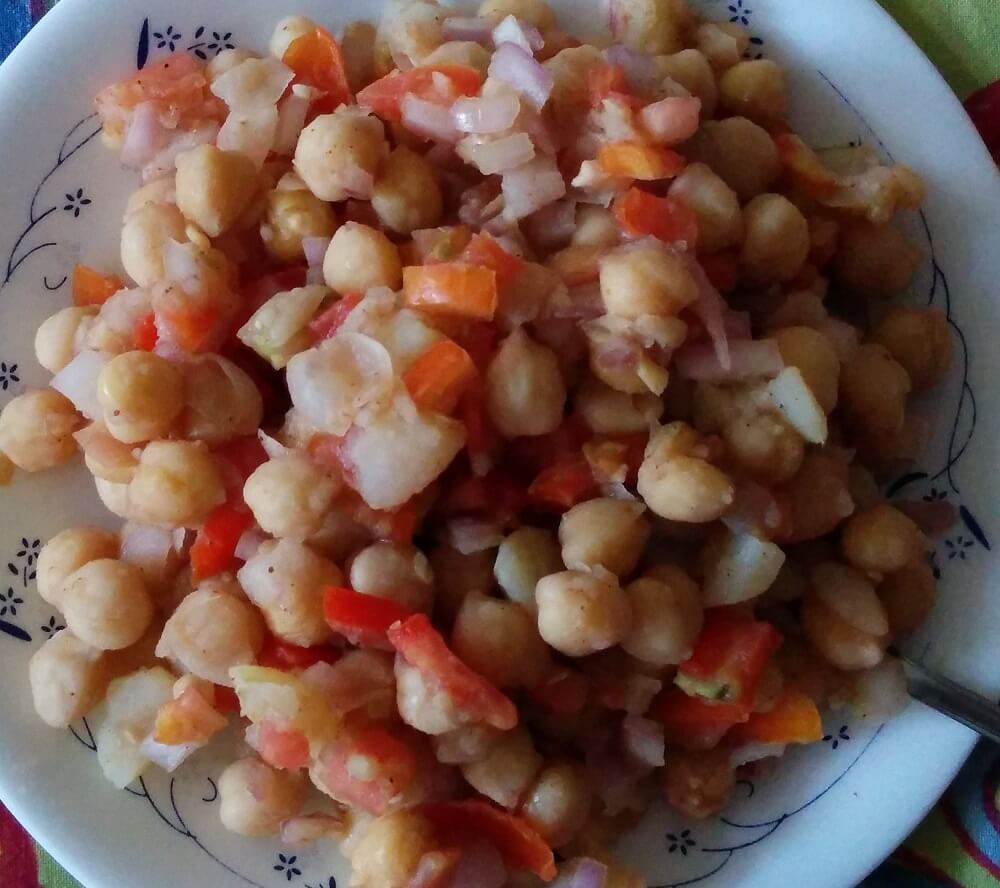 2. Cholar Dal
Sweet in flavor, this dal is a festive dish that is loaded with rich flavors to devour your taste buds. To make cholar dal, soak the dal and add soaked chana dal and turmeric powder with water in the pressure cooker. After 4-5 whistles, add sugar, salt, cashews and raisins to the dal and keep the cooker on low flame. Heat ghee in a pan, add bay leaf, cumin seeds, grated ginger, dry red chilies and hing, fry till aromatic. Stir well, add cumin powder and red chili powder. Simmer the dal for a minute and in the same pan, again heat ghee with grated coconut. Fry till brown and garnish the dal with this. Serve cholar dal with luchi!
3. Phirni with Berries
Without something sweet, a festive actually feels incomplete. So go for a sweet rice pudding and garnish it with fresh berries, ending Vijaya Dashmi on a sweet note. For this, soak rice and grind it into small pieces. In a pan, heat milk and add sugar followed by green cardamom powder and boiled rice. When the milk thickens and rice is cooked, add saffron and mix well. Pour the phirni in a serving bowl and add chopped almonds, chopped pistas, raspberries and gooseberries on top. Serve cold!