Indian cuisine is rich and every region has a unique dish to offer which adds to the global platform of gastronomy. Enriched with flavours and aromatic spices, Sindhi cuisine offers a wide variety of dishes. A haven for your taste buds, we bring to you few Sindhi dishes that one should definitely try:
1. Sindhi Kadhi
Packed with goodness of veggies, Sindhi kadhi defines comfort along with rice. To prepare this, fry gram flour until golden brown and add fenugreek seeds, turmeric powder, water and potatoes. Boil it and add tomato puree to this mixture. In another bowl, boil water to add drumsticks and lotus stems. Heat oil to deep fry cauliflower florets, colocasia and okra till golden brown. Add salt for taste and later on, mix the boiled drumsticks and lotus stem. Strain the turmeric water and add this to the kadhi. Add mustard seeds, curry leaves, cumin seeds and red chilli powder, sauté in a pan to add it to the kadhi. Garnish with coriander leaves and serve!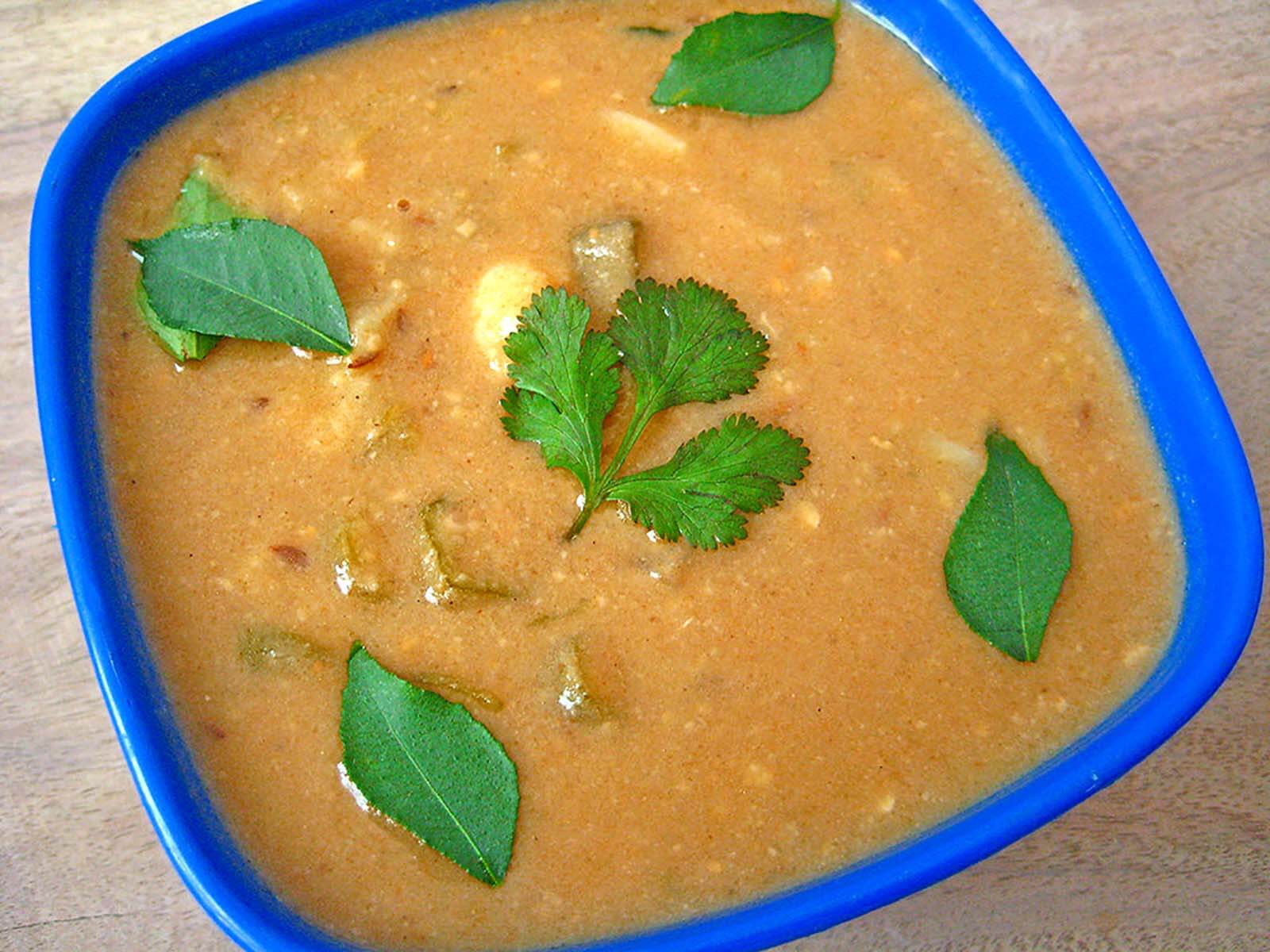 2. Sai Bhaji
Healthy and wholesome, this Sindhi style spinach sabzi is filled with elements of crunchiness. Craving this dish, heat oil in a pressure cooker.  Add garlic, green chillies, onions and tomatoes, sauté. Later on, mix chana dal, spinach leaves, dill, carrot, brinjal and sorrel along with Indian spices. Cook it for 2-3 whistles and mash the vegetables using the back of a wooden spoon. Serve hot!
3. Aloo Tuk
A Sindhi version of potato fry with a spicy twist, prepare 'aloo tuk'. For this, fry the chopped potatoes in oil until golden brown. Place them on paper and squeeze the fried pieces between the paper. Deep fry them and sprinkle salt, amchoor, dhaniya powder and red chilli powder. Toss the aloo tuk and serve them hot and crispy with Sindhi curry, papad and boiled rice.