Welcome to New Orleans! Immerse yourself in the lively French Quarter, where jazz melodies fill the air and historic architectural charms abound. Indulge in Creole cuisine, from gumbo to beignets. Explore the Mississippi River, embrace the festive spirit of Mardi Gras, and encounter the city's unique blend of culture and hospitality.
History and Culture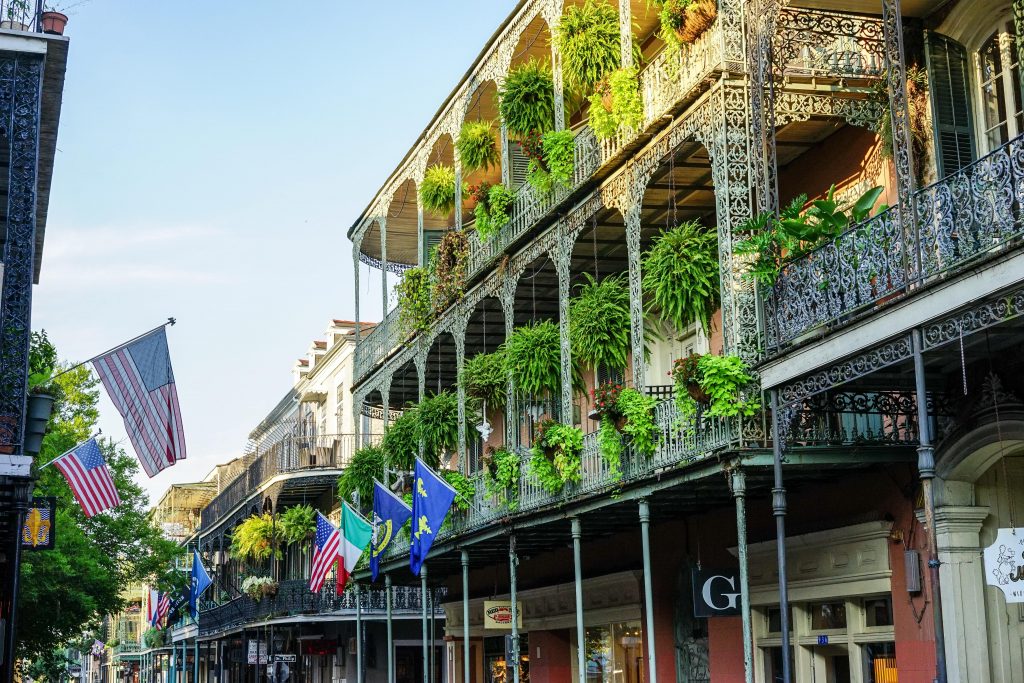 New Orleans is a harmonious fusion of Spanish, French, African, and Caribbean influences. New Orleans' streets are steeped in history, bearing the names of local Civil Rights pioneers and prominent Black residents. Take a look into the past at our acclaimed museums, spanning subjects as diverse as Mardi Gras and World War II. Uncover the city's captivating history at The Historic New Orleans Collection or immerse yourself in a cultural wonderland at JAMNOLA. The art galleries and antiques along Royal Street commemorate the city's strong creative spirit. New Orleans embraces its heritage through vibrant festivals like Mardi Gras and Jazz Fest, preserving historic architecture and savouring Creole cuisine. Museums, second-line parades, and voodoo traditions unite to honour the city's diverse history, creating a rich tapestry of culture.
Cuisine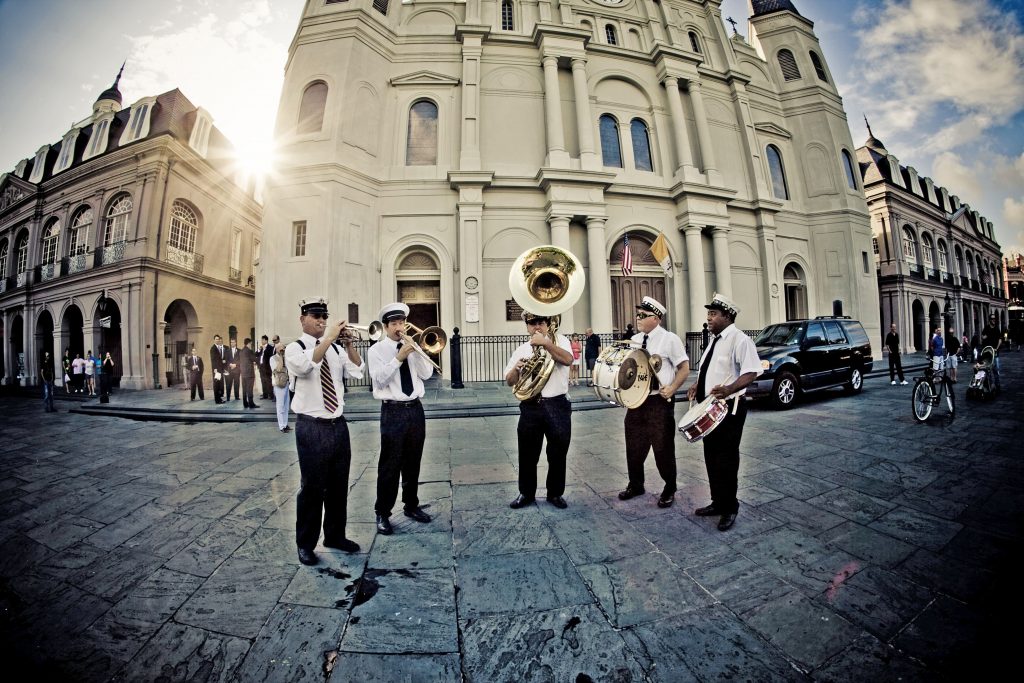 New Orleans is world-renowned for cocktails and Cajun and Creole cooking. With more than 1,000 restaurants, experience a culinary adventure that spans a wide array of cuisines and atmospheres. From traditional dishes to globally inspired flavours and from white tablecloths to picnic blankets, New Orleans chefs create food for your taste buds and nourishment for your soul. Visit modern fusion restaurants, courtyard dining, jazz brunch, cafes, cooking classes, and culinary and cocktail tours to experience the endless flavours of New Orleans.
Music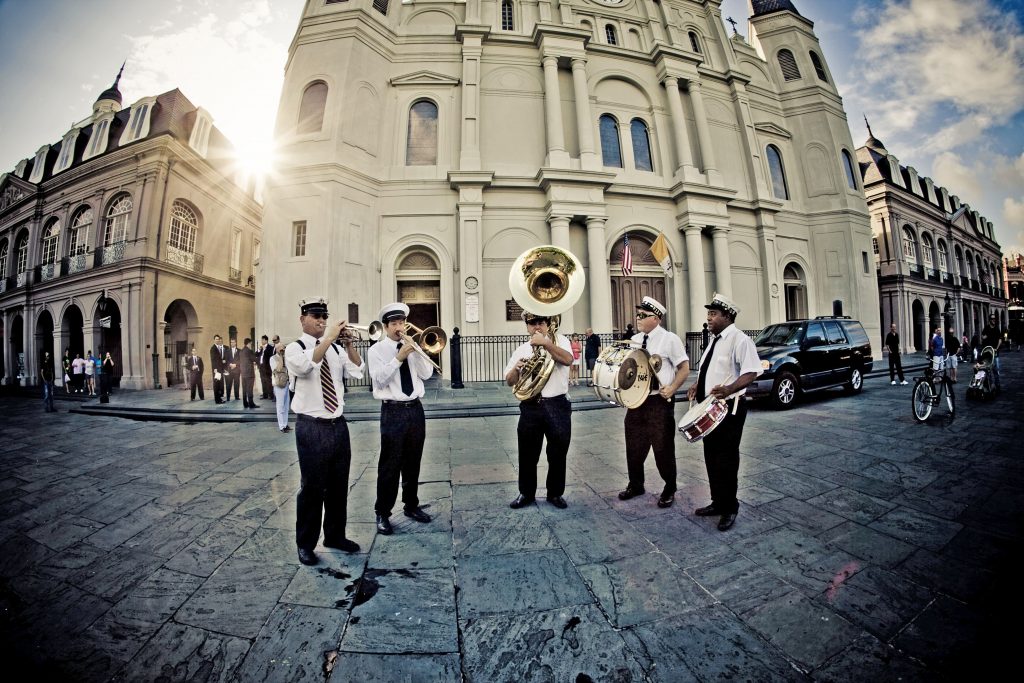 New Orleans is the birthplace of jazz music. Today, live music permeates and enriches everyday life in the city. All kinds of music, from traditional jazz to zydeco to rock and the blues, can be found here – on street corners, in music venues and at world-renowned festivals. New Orleans has produced its share of musical giants, from greats like Louis Armstrong, Dr. John, and Allen Toussaint to contemporary acts like Trombone Shorty, Big Freedia, and Hurray for the Riffraff. The local music venues of New Orleans are a haven for music lovers from all around the world.
Neighbourhoods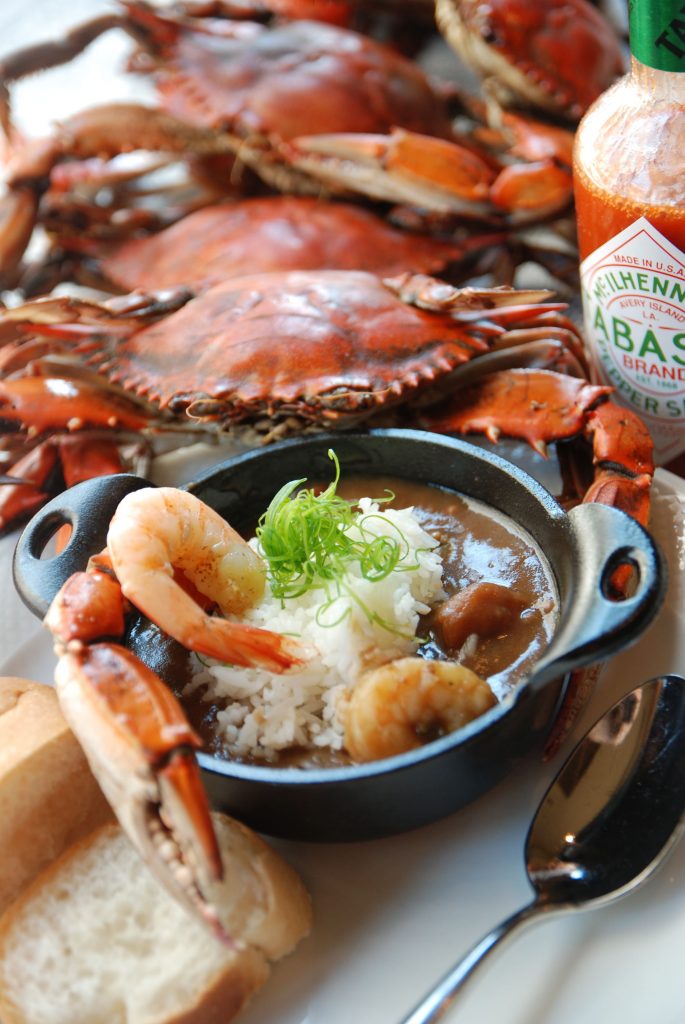 From the bohemian Bywater to the oak-lined Garden District, New Orleans is an eclectic blend of neighbourhoods where you can get drawn to authentic live music, historic architecture, or vibrant nightlife. Downtown, explore the French Quarter's history, nightlife, and unique streets, Central Business District's sports and cocktails, and Warehouse District's culinary scene. Uptown and the Garden District charm with cuisine and mansions, while Marigny/Bywater has a thriving arts and music scene. Mid-City captivates with City Park, museums, and bayous. Treme embodies African American history with Armstrong Park and Congo Square.
An Experience for All Ages
New Orleans is not just for grownups; the whole family can have a good time. The opportunities for exploration in New Orleans are truly endless. Audubon Zoo ranks among the nation's top 10, beloved for interactive animal encounters and educational programs, a perfect opportunity for family outings. The National WWII Museum is a premier New Orleans attraction, immersing visitors in a compelling journey through World War II's pivotal moments. The New Orleans Museum of Art boasts a remarkable collection of 40,000 artworks, spanning French, American, African, and Japanese pieces. New Orleans City Park, adorned with ancient live oaks, houses cherished attractions. New Orleans offers unique indoor and outdoor observatory experiences, providing unrivalled panoramic city views.
Outdoor and Adventure
Surrounded by water, shaded by hundred-year-old oaks, and fueled by a sense of neighbourhood pride, locals recharge and recreate in various ways, from sporty to zen. Golfing, fishing, boating, cruising, taking cemetery and ghost tours, kayaking along Bayou St. John, exploring the coasts, and more such experiences will surely awaken the adventurer in you.
As a Romantic Getaway
No city is quite as charming and intoxicating as New Orleans, making it the perfect destination for a romantic getaway. Walk hand-in-hand in the French Quarter or Garden District, sip cocktails in an intimate setting, dance cheek to cheek at a festival, shop for treasures, share cultural experiences and discover art.
Getting there
Situated in Louisiana with one international airport, New Orleans offers convenient flight connections from India.