Is your health affected?
Mentally or sexually?
Well, we have found the perfect solution for you.
Check out the apps below, that will help you not only for planned parenthood but even for  mental health problems:
1. Mental Fitness App- 'Balance'
Elevate Labs, a brain training startup has launched a new meditation app, 'Balance', to focus on mental wellness.
We're proud to launch Balance, a new type of personalized meditation app. Improve your stress, sleep, focus and more—check it out on the App Store and let us know what you think! https://t.co/oirS7aawJR pic.twitter.com/LBPucRXvtx

— Elevate (@ElevateLabs) September 4, 2019
Replaying a human meditation coach, the app offers a free ten day program for users to learn deep relaxation and meditation techniques.
The Apple awarded company is focusing on mind fitness by improving sleep, focus and stress. Along with it, it will help one in improving their memory and skills like reading, writing and math. The app is personalised, focuses on the goals and meditation of each user. It will ask questions to the users throughout the course to understand their progress. Depending on this, the course content will be curated by trained meditation experts.
2. Birth Control App – 'Planned Parenthood Direct'
Planned Parenthood Federation of America (PPFA), a non-profit reproductive health care organization, has launched a birth control app named 'Planned Parenthood Direct'.
The idea for such an app popped up, after Trump administration's attempted to undermine PP services. Available in 27 USA states, the app will allow people to order birth control options like the pill, patch and ring, learn about the different methods of birth control and get Urinary Tract Infections (UTI) antibiotic prescriptions.
We're proud to announce the expansion of the Planned Parenthood Direct app — available in 27 states and the District of Columbia. Now it's easier than ever to get health care like birth control and UTI treatment through your phone: https://t.co/ZQTm2a8owN #PPDirect

— Planned Parenthood (@PPFA) September 4, 2019
By 2020, the app will be available in all 50 USA states. In the app, users can go through the same questions that they would be asked in a doctor's office. After answering them, the clinicians can assess the user about which medication is right for them.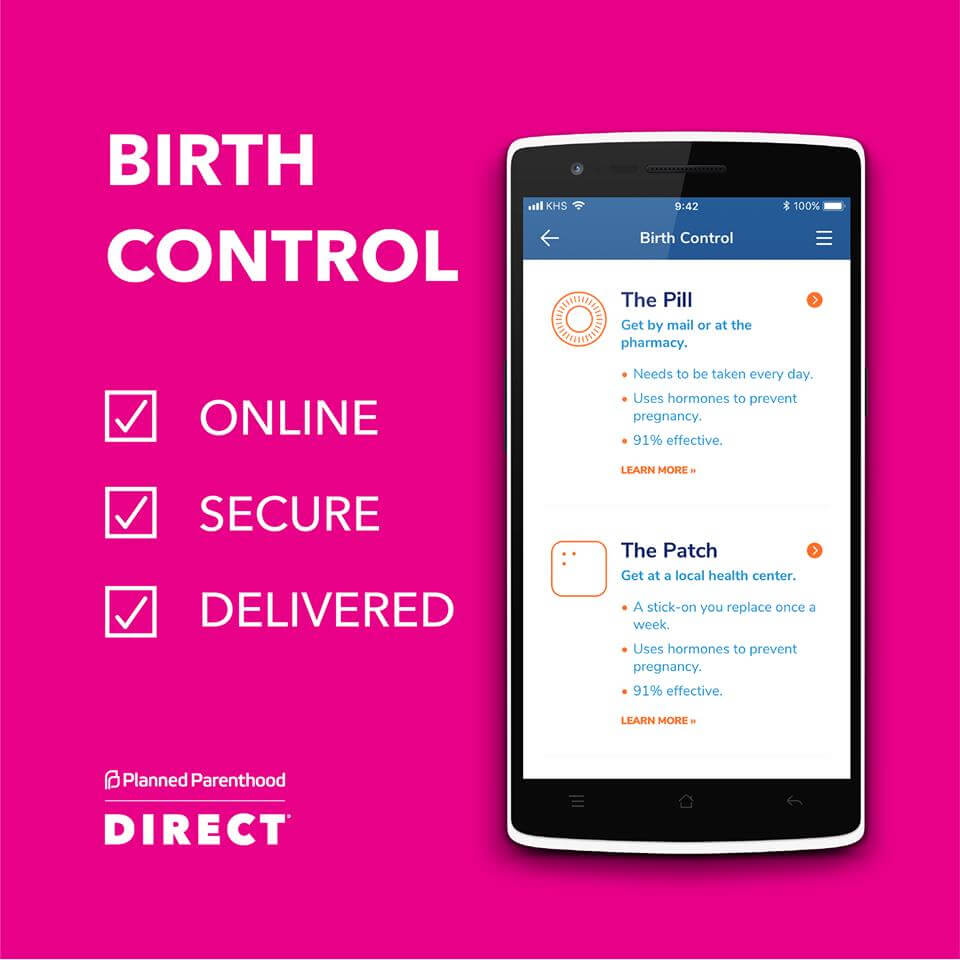 For in-clinic options, like an Intrauterine Device (IUD), implant or shot, the app offers mobile booking to make an appointment at a nearby PP clinic. Through the app, users can chat with a PP provider or video chat to receive a Sexually transmitted disease (STD) testing kit or birth control in the mail.
No free time? No problem! With the Planned Parenthood Direct app, you can talk with a doctor or nurse from your phone and we'll deliver birth control pills right to your door. Download the app now: https://t.co/7vbSpWQlfB #PPDirect https://t.co/Mjj8ZtkYaZ

— Planned Parenthood (@PPFA) September 4, 2019
Planned Parenthood is working every day to expand access to healthcare and information, through new ways, by using technology and innovation. The app is just a part of care facilities for people who need it, no matter where they are.