The actor known from his outstanding performance on screen for each character to his heart touching acting. From his out-of-the box fashion sense to his infectious energy. He is a superstar and we have only one word for him, Wow!
Yes, we are talking about Ranveer Singh!
Recently, his movie 'Gully Boy' was selected as India's official entry into the Academy Awards in the 'Best International Feature Film' category.
This time, on his Instagram he uploaded two videos which is a clear proof of his energy!
A minute long clip of how his IIFA awards night was!
A glimpse of his performance, all the backstage rehearsals, and how he pumped everyone around him for the act. Along with it, the clip shows the love the actor has for his fans. And his A-1 fashion game for the starry night as he walked down the red carpet. Of course, Ranveer won the 'Best Actor' award for 'Padmaavat' as well. Sharing the video, Ranveer wrote, "Showman says it's Showtime".
And this one, omg!
One from his shoots, like a BTS video. Look at how Ranveer compliments all the back dancers, gets into his whole zone and changes his vibe with a costume matching his personality, orange funky jacket, gold chains and those shades man!
A flip in the atmosphere in front of Ganpati Bappa, when he starts dances in the typical Govinda style with "tapoori" steps, adding the whole Bollywood flavour.
Boom, his energy blasts and no one knows where this energy comes from? But we love it!
Taking to his social media, the '83' actor shared the video, captioned, "Go Ham or go Home".
Only praises for this man, see: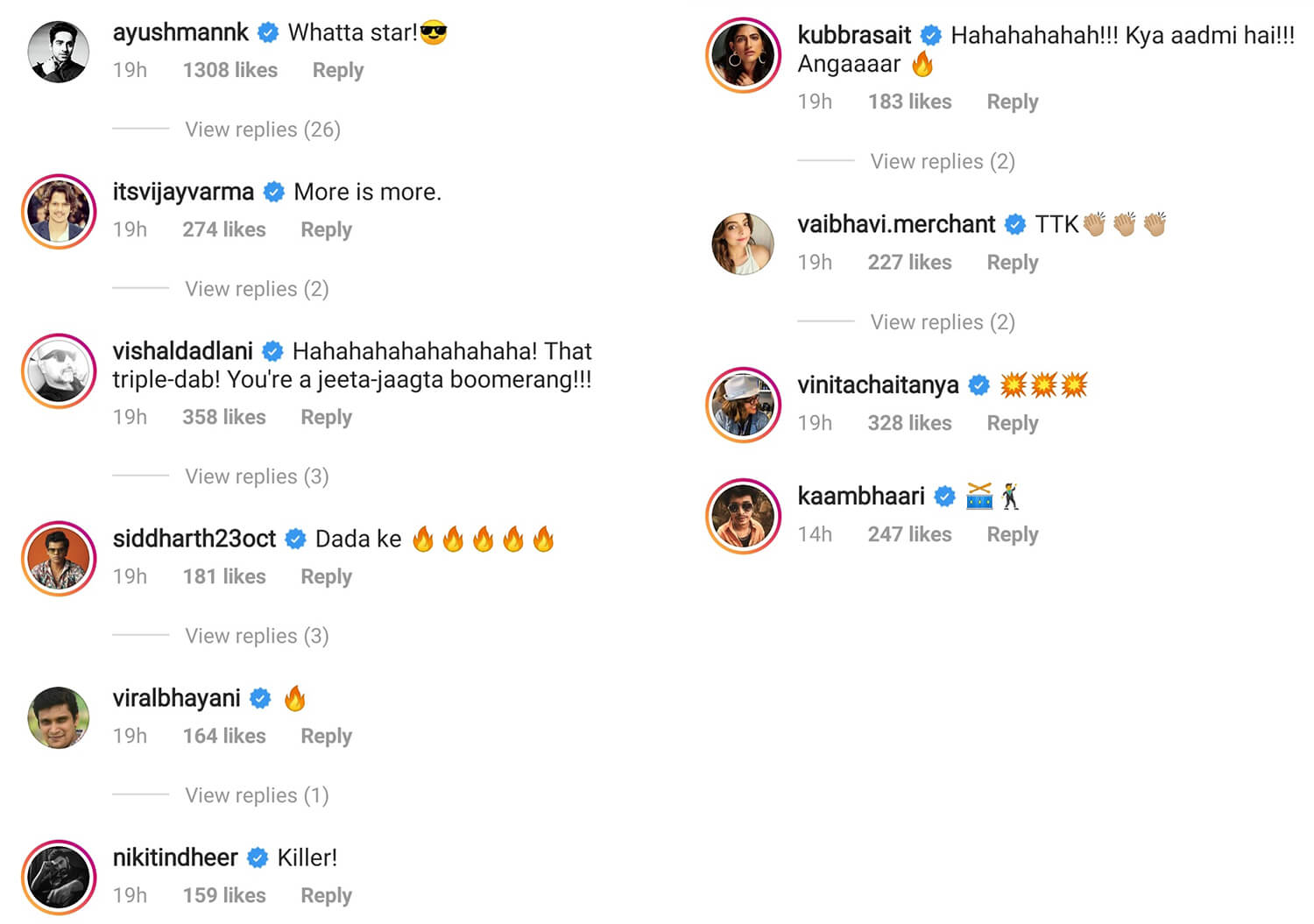 What a STAR!