The colourful and filling quinoa salad recipe is packed with superfoods. It is not only vegan but easy to make and tastes incredible. Whether you already love quinoa or don't cook it often, this will become your new go-to salad.
To cook quinoa, rinse and in a pot, add water to it to bring quinoa to boil. Uncover the pot and fluff quinoa with a fork, set it aside to cool. Now, jump to try these simple quinoa salads, have a look:
1. Chickpeas
Rich in nutrition, this salad is great for dinner after a stressful day. Prepare the quinoa and keep it aside. Meanwhile, toast the pepitas for 5 minutes and transfer to a serving bowl. To make the dressing, combine olive oil, tahini, lemon juice, garlic, salt and pepper. In the serving bowl, add quinoa along with chickpeas, spinach, parsley, cilantro, green onion and feta. Spread the dressing over and toss to combine. Serve immediately!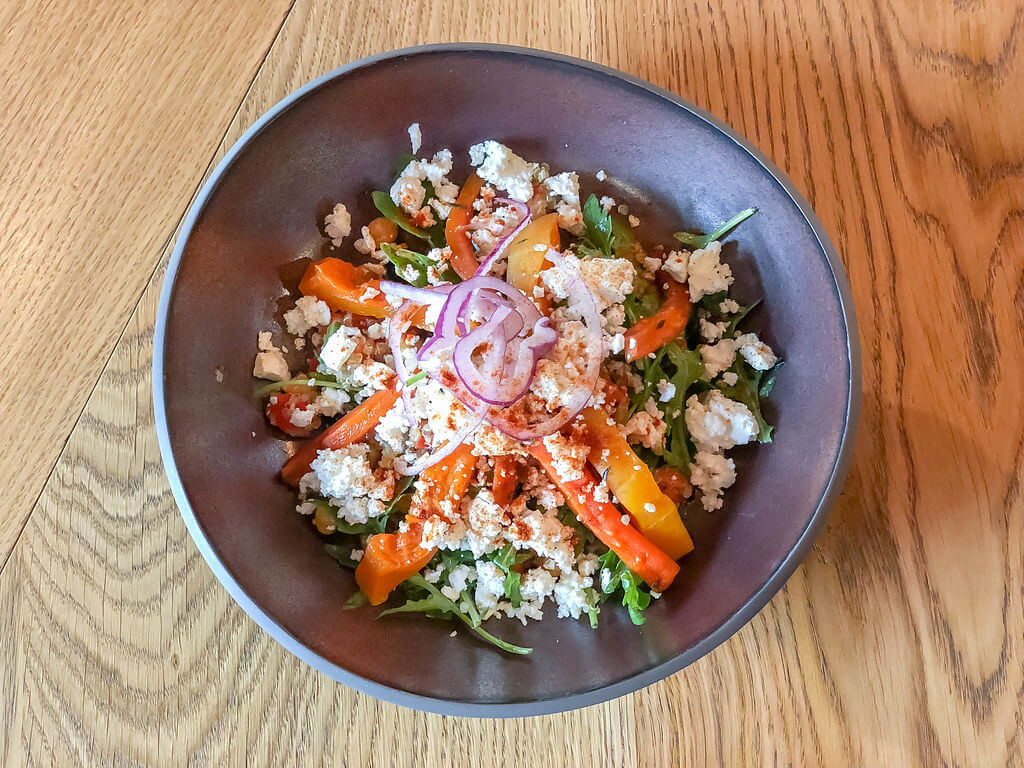 2. Sundried Tomato & Spinach
This one packs up great for lunch, a protein-rich side salad. Cook quinoa and keep it aside. For the dressing, whisk olive oil, lemon juice, garlic, mustard, salt and red pepper flakes and season it with black pepper for taste. For garnish, heat almonds until golden with salt and olive oil. In a serving, transfer quinoa, drizzle the dressing on top and toss. Add chopped sundried tomatoes and spinach and toss, season with salt and pepper.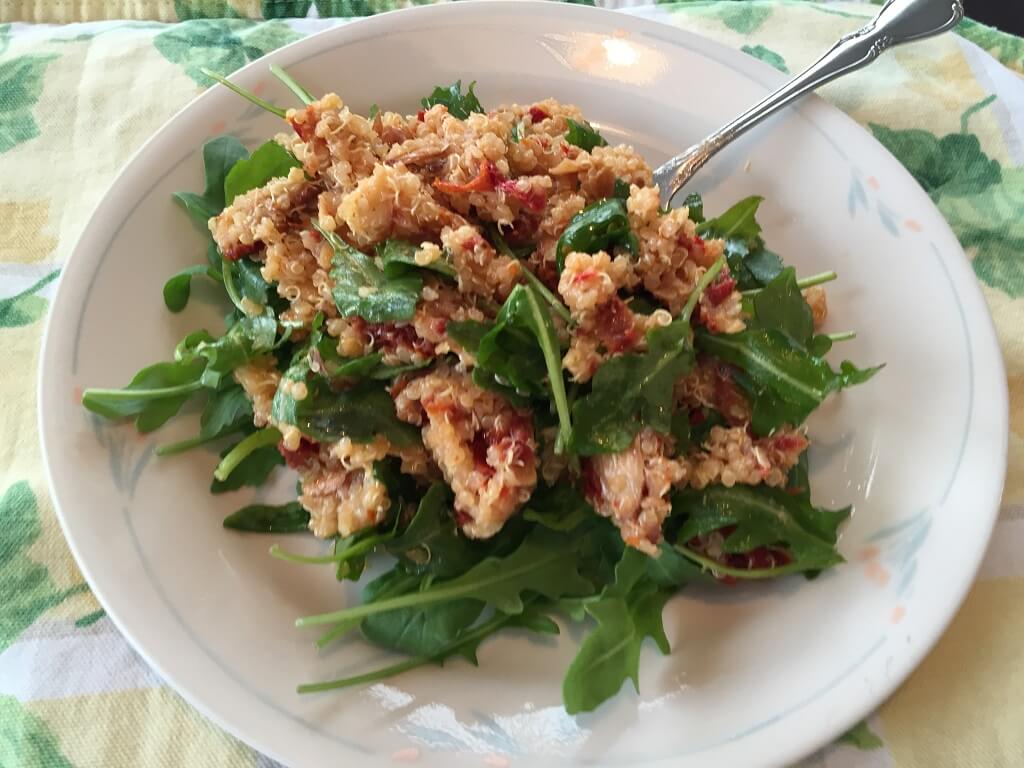 3. Broccoli
All about the greens, to make the salad, toast almonds and peel the broccoli florets into small pieces. Combine olive oil, lemon juice, mustard, honey, apple cider vinegar, minced garlic, salt, pepper and red pepper flakes, whisk to get a tangy taste. Add the shredded broccoli, cooked quinoa and chopped basil to a serving bowl. Pour the dressing over the mixture and toss until well mixed. Let it rest for 20 minutes for the flavours to meld before serving!