English breakfast is a comfort meal that lightens up one's mood. Getting all the nutrients with the first meal of the day is super important while being light and healthy. The best pick for a healthy breakfast dish should be pancakes, fluffy and yummy!
Have a look at the few healthy pancakes that you can try in your kitchen:
1. Banana & Oats
A combination loved by everyone, banana and oats are packed with fiber and vitamins. To prepare these pancakes, preheat a nonstick skillet. In a blender, add oats, banana, milk, cocoa powder, baking powder, cinnamon and salt. Blend until smooth and let the batter sit for five minutes to thicken. Scoop the batter on the skillet and flip when bubbles form on top of the pancakes. Serve warm with a drizzle of maple syrup and fresh cut bananas.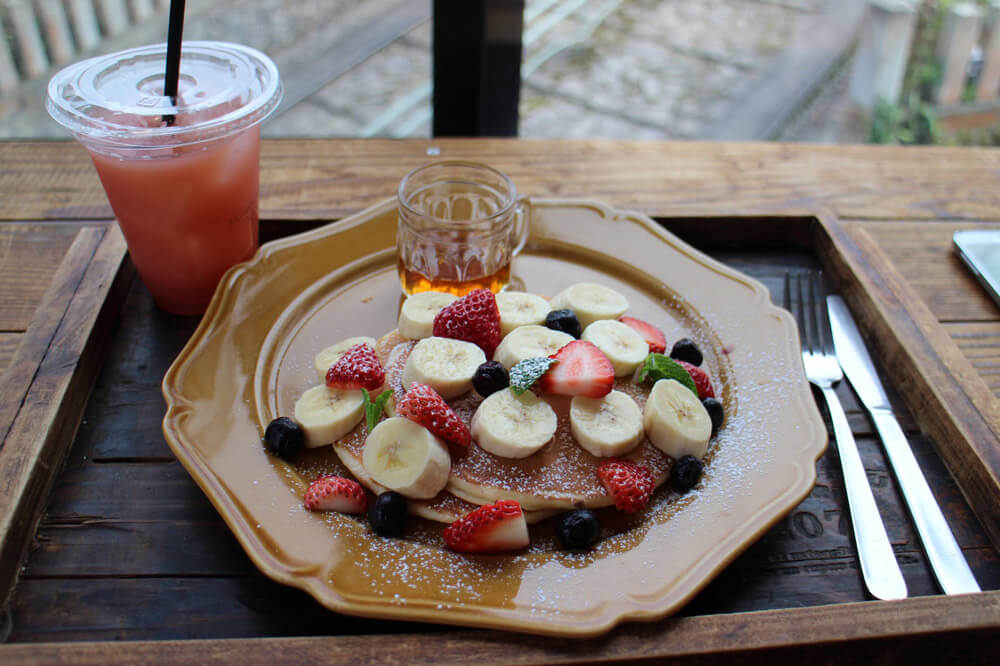 2. Blueberry & Greek Yoghurt
To keep your tummy satisfied in the morning, binge eat blueberry and Greek yoghurt pancakes. Preheat a skillet and coat it with oil. Add Greek yoghurt, baking powder, vanilla extract, mashed bananas, oats and milk to a blender, blend till the batter is smooth and frothy. Drop in the blueberries by hand and allow the batter to sit for a few minutes so that it thickens up. Pour it onto the skillet and flip when bubbles are formed. Top with desired toppings and enjoy!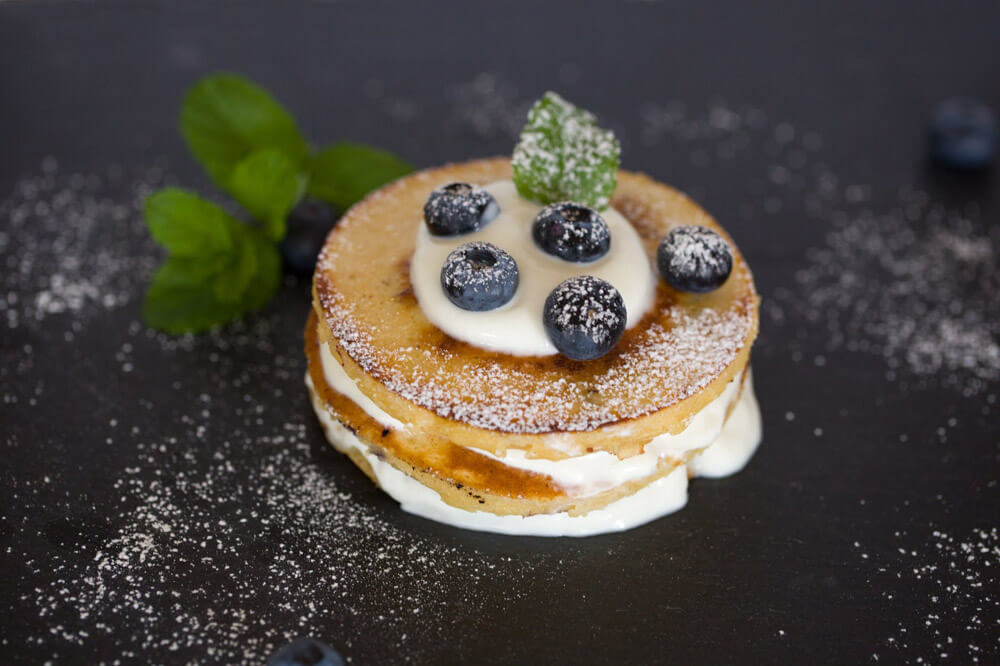 3. Peanut Butter & Whole Wheat
Loaded with protein, these pancakes are loved by everyone and can be used as a dessert too. For peanut butter and whole wheat pancakes, whisk wheat flour, baking powder and salt in one bowl and in another, whisk egg, peanut butter, honey, and vanilla extract. Pour both the mixtures together and whisk, set aside. Preheat a pan, scoop the batter and pour it on the pan. Two minutes later, flip the pancake and serve warm while drizzled with extra peanut butter and chocolate chips.