By Smita Naram, Co-Founder, Ayushakti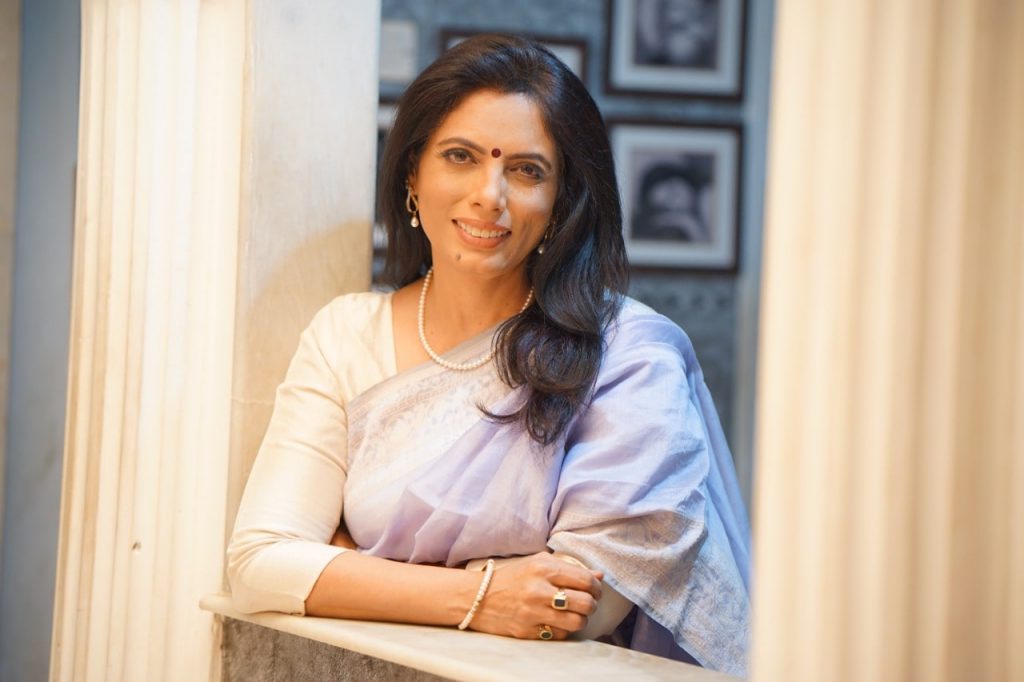 The first week of August, i.e.: 1st-7this a celebration of the magnificence and miracle of breastfeeding. It's the celebration of a connection between a mother and her child. It's a celebration of love and sacrifice. Of hardship! Of a living superfood that gives our little champs the absolute best nutrients and helps to support their immune system from the get-go.
Breastfeeding still has various misconceptions around it, butit is extremely important in today's time to have awareness around it as it provides the right source of nutrients to babies like calcium, vitamin, protein, and fat. For mothers, it also helps in the loss of post-pregnancy poundage and protects them from various health problems.
According to Ayurveda, the most vital aspect for a newborn child or new mother is breastfeeding. It helps boost a baby's immune system and also has an excellent result on the mother's health reducing the risk of allergies, diseases, and various other ailments.In ancient Ayurveda,'Kashyap Samhita' refers to the phases of a child's life on-premises food they eat from birth. 'Kshirap Stage'is approximately from birth to a half-year-old, when a child is just on milk (kshir). Ayurveda recommends that during the initial half-year since birth, a child should be entirely on breast milk as themother's milk is the best source.
New mothers, who don't have exemplary professional guidance, face multiple challenges while breastfeeding. Symptoms could vary from low- milk flow, to breast pain, and irritation. One can follow the below tips to cope during the period:
• Have a balanced diet daily post- delivery which includes green leafy vegetables, moong beans, Bajra and Almonds
• Have lentil (dal) soup to increase the breast milk and for easier feeding
• Consume herbs Shatavari, Fennel seeds, Garlic, Ginger, and Cinnamon for better health
One should avoid caffeine and similar products completely. Even spicy, fermented, highly processed food and sour food, should be avoided or taken scarcely.Fishes too should not be consumed as they are high in mercury, which is a harmful toxin for the baby.Smoking and Drinking alcohol should be avoided and also do not hard press the breast for lactation as it may cause soreness.
For strengthening the mother's muscles and overall body, one can try this home remedy recipe of Laddu:
• Fenugreek powder – 1 tbsp,
• Ginger powder – ¼ cup ,
• Sua (Dill Seeds) – ¼ cup,
• Jaggery ½ cup, Ghee – ¼ cup,
• Fennel seeds – 1 Tbsp.
Make this in small round-shaped balls and have one daily in the morning empty stomach.
For good lactation, one can try this drink:
• Gond(Gu m Acacia)- 1-1/2 tsp
• Ghee- 2tsp
• Water- 1 cup
• Jaggery- as required
• Grated Coconut- 3 tsp
• White Sesame seeds- 1tsp
Roast Gond & ghee in a pan and crush it as fine as possible. Add coconut, sesame seeds, some jaggery and water to the pan, and boil the mixture until it has reduced to 3/4 cup.One can have this drink daily.
All new mothers should remember that every baby is unique, and each nursing relationship will be different. Breastfeeding can be an incredible way to hold your baby in your arms and find mother-child bonding.