An apple a day keeps the doctor away!
But why to always eat it raw when you can get the best of it in myriads of ways?
Get to know the fingerlicking dishes made with apple here:
1. Apple Halwa: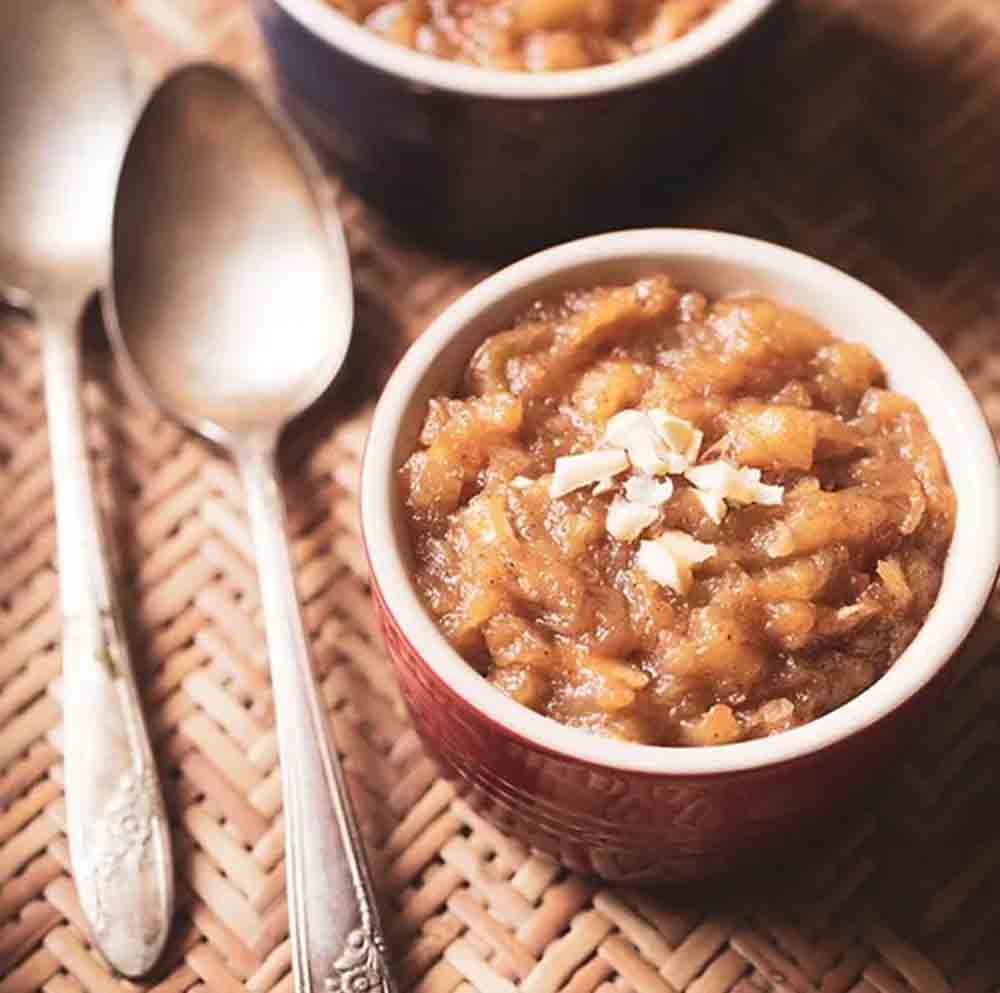 Get the sweetness and goodness of apple with apple halwa. Grind the apples and cook it in a pan with ghee till the apple shreds become golden. Add chopped dry fruits to it with a cup of rose water. Add sugar to your taste and let it cook for 10 minutes. Serve it hot and enjoy!
2. Apple Kachori: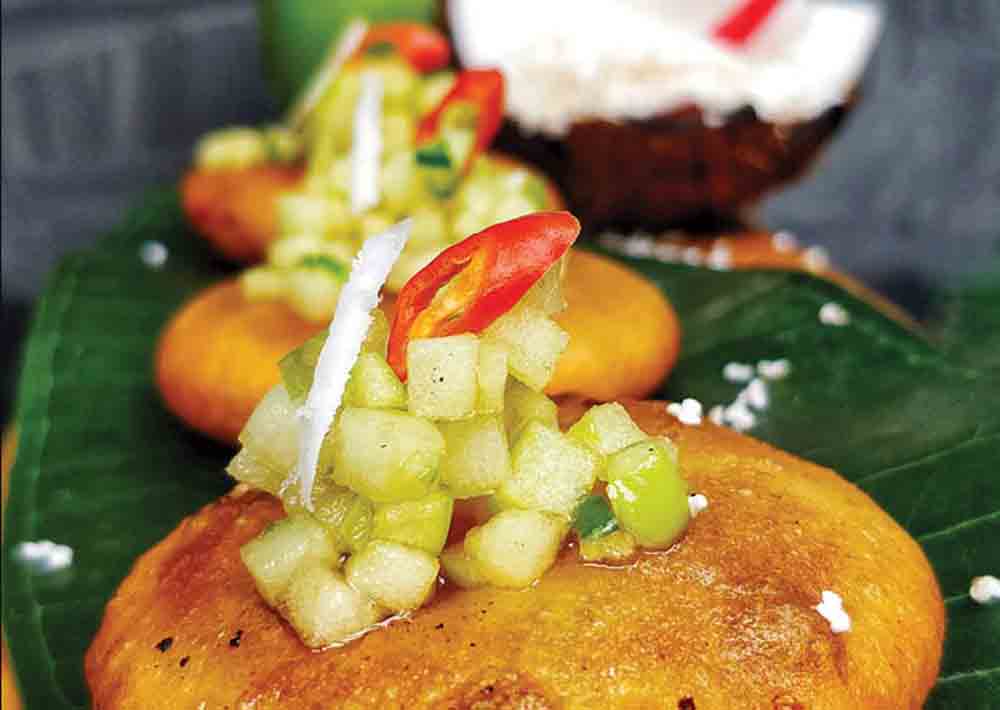 Make sweet and spicy kachori/fritters with apples. Chop apples and mix it with lemon juice, chilli flakes, sugar and salt. Keep the stuffing aside and make a dough with refined flour. Make small balls of the dough and fill them with apple mix. Deep fry them and eat it with green chutney. A tangy, sweet snack is ready.
3. Apple Dumplings: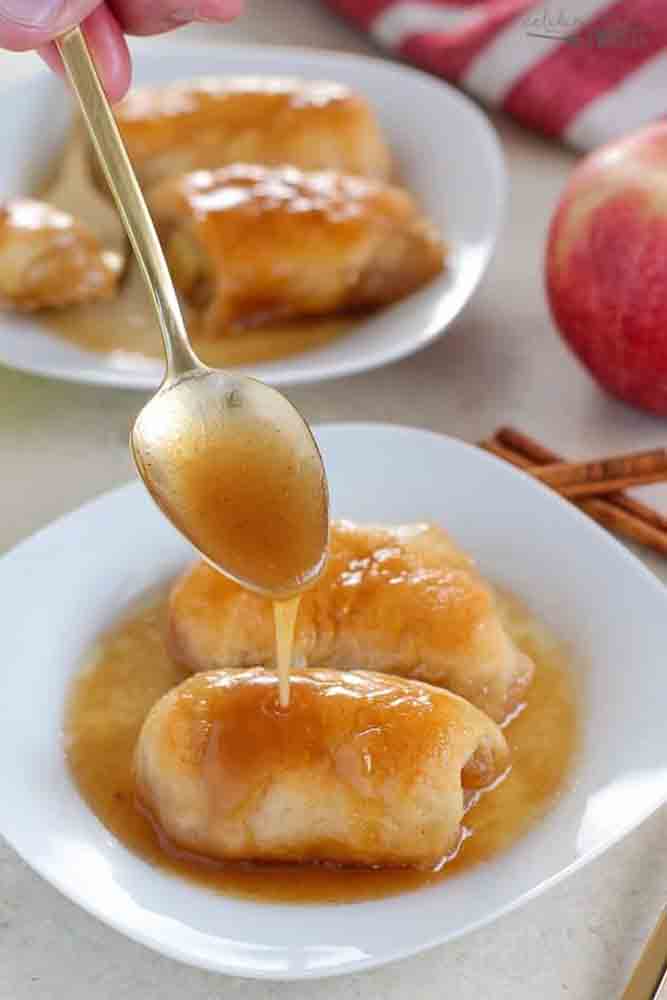 To make this sweet delight, cut small cubes of apple and cook them with finely chopped ginger, nutmeg and cinnamon powder. Make pastry dough with all-purpose flour and make thin sheets of it. Add a layer of apple sauce and cover it with another sheet of dough. Bake it in a preheated oven for 40 minutes at 350 F and glaze it with sugar syrup. Apple dumplings taste the best with ice-cream.
4. Caramel Apple: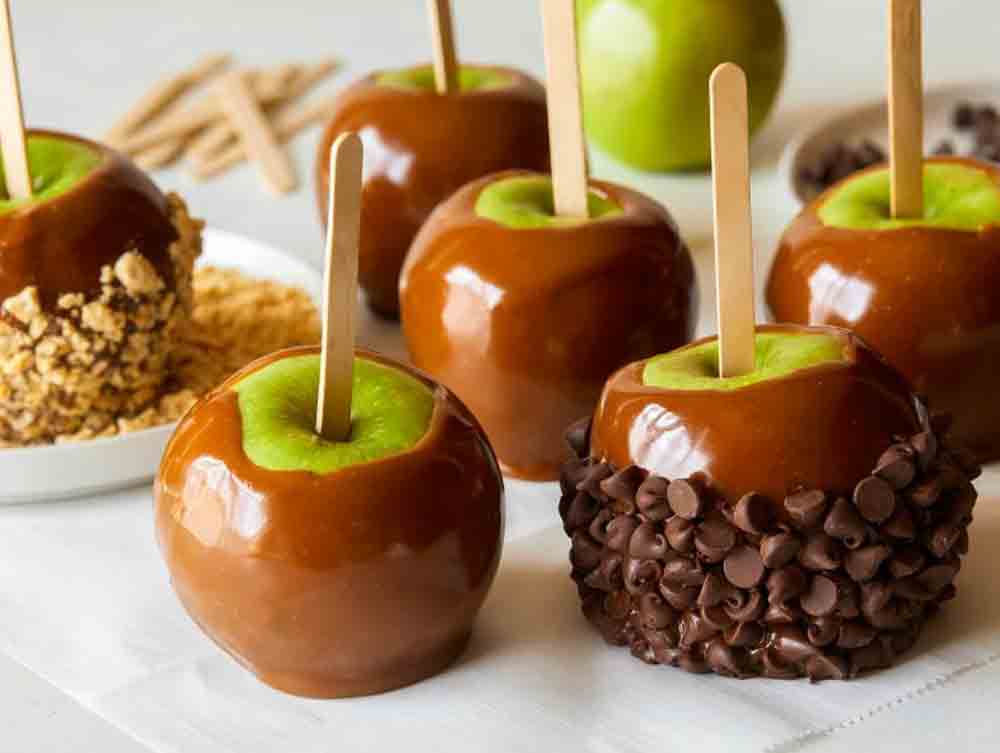 Caramel apples are easy to make desserts that everyone will fall in love with. Prepare a thick caramel sauce by boiling sugar and water for a while. Add heavy cream to sugar syrup and cook it till it turns golden brown. Dip apple slices or whole apple in them and coat with finely chopped nuts. Refrigerate it and enjoy them any time of the day.