Make up your mind for antioxidant-rich skincare infused with the purity of herbs, flowers and dry fruits. Mother Sparsh introduces their exclusive Rose & Beetroot Skincare range. Mother Sparsh Rose & Beetroot Range will awaken your skin with its beautiful medley of precious Rose & Beetroot to reveal a dewy, petal- soft finish and brace yourself for compliments.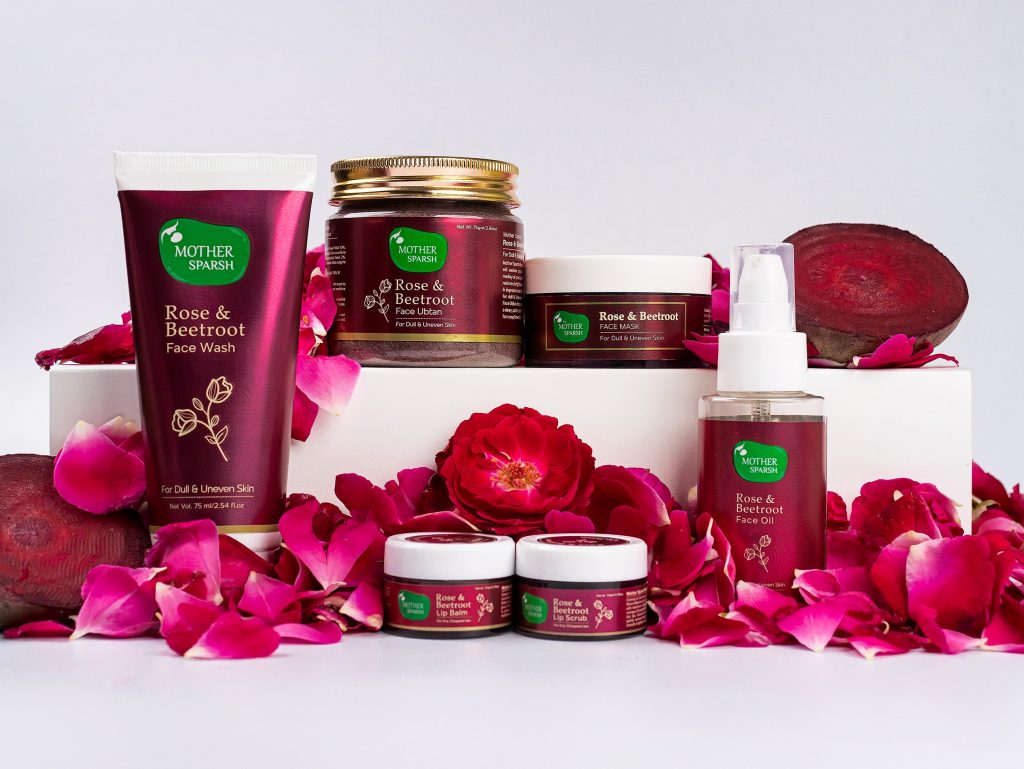 The whole range comprises of delicately formulated Face wash, face mask, Ubtan, Lip Balm and Lip Scrub and face oil to give your skin natural glow with chemical free skincare regime. The range experienced great receptiveness from the customers & is making waves with it's social media campaign #IskoKhanaNahiLaganaHai
Mother Sparsh Rose & Beetroot Face Ubtan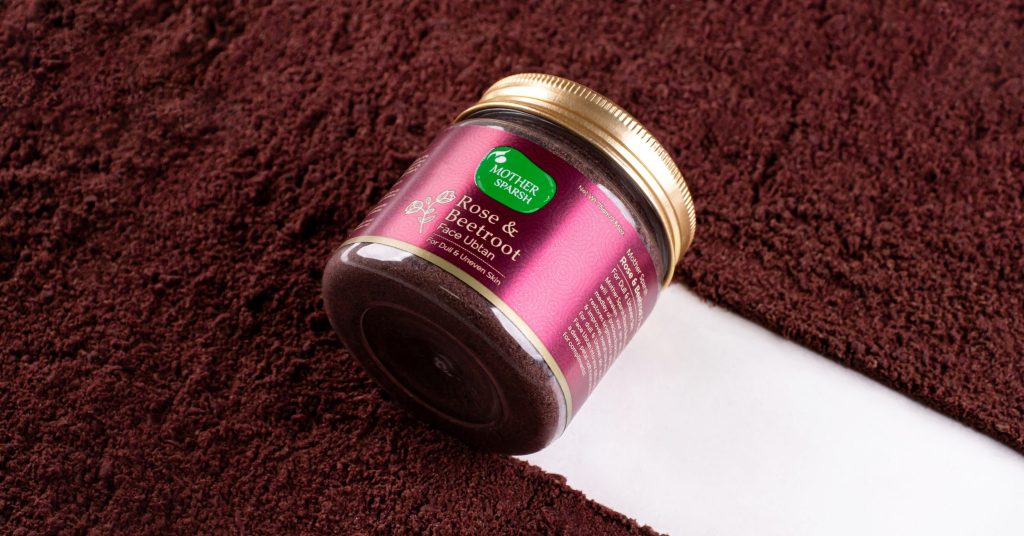 This product restores skin brightness for optimum radiance, & improves overall tone and texture. Ideal for dull & Uneven skin, add this exquisite Face Ubtan into your daily regime to reveal a dewy, petal-soft finish. The antioxidant-rich blend of Gulab (rose) & Chukandar (beetroot) refreshes dull and uneven skin tone. The prominence of Mosambi, Kesar (saffron) and Chandan (sandalwood) in this Ubtan leaves skin with a radiant glow. The luminance is backed by the cleansing and exfoliating properties of Oatmeal and Mungfali (groundnut). Helps Offset Sun Damage And Refreshes The Skin.
Price – Rs. 399
Mother Sparsh Rose & Beetroot Face Mask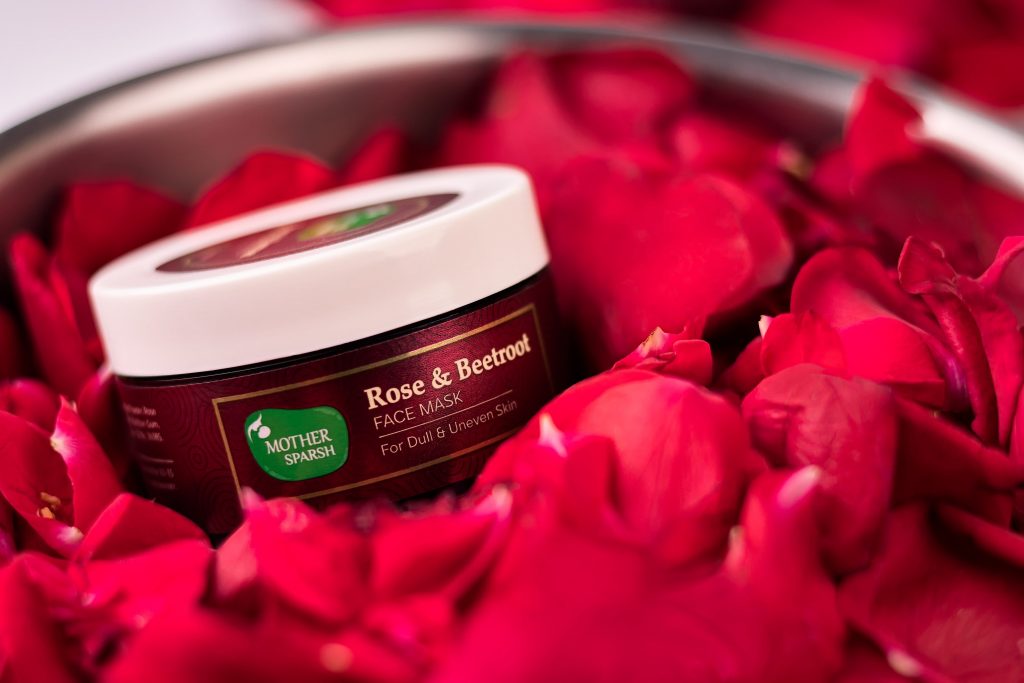 Our Rose & Beetroot Face Mask is a soothing blend of ingredients such as Rose, Beetroot & Orange Peel petals to refresh skin. The nourishing properties of this mask energise skin barriers and brighten skin tone for radiant Rosy Glow. The easy-to-apply formula ensures that you can add this soothing skincare ritual to your daily skincare routine.
Being prepared with nourishing ingredients such as honey and rose oil, our face mask leaves your skin moisturised and hydrated. Your skin feels nourished, balanced and glowing over regular usage.
Price – Rs.399
Mother Sparsh Rose & Beetroot Face Oil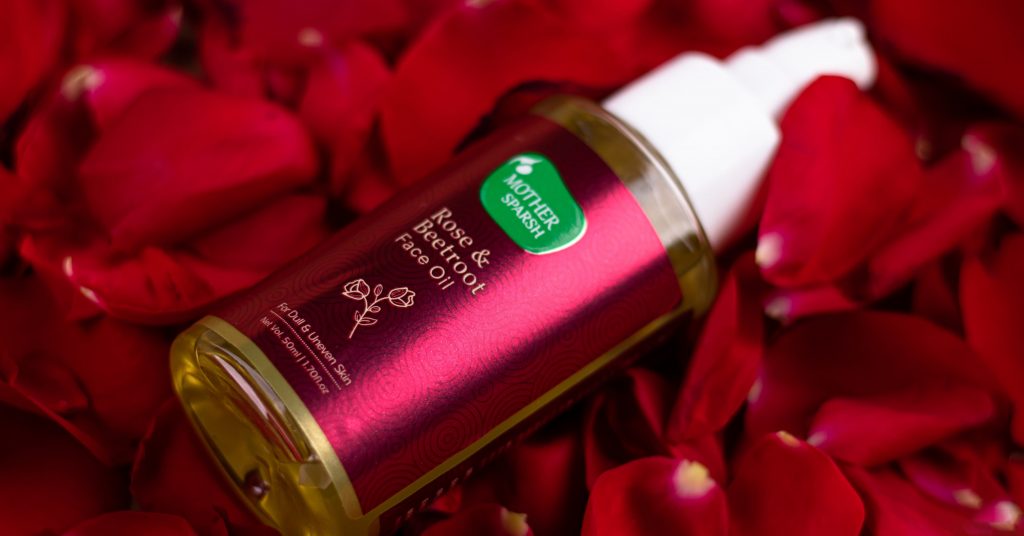 The Mother Sparsh Rose and Beetroot Face Oil is packed with the richness of antioxidants for skin. The benefits of rose oil for the face are well known and vast. Rose oil is fantastic for tackling dry skin and providing nourishment. The face oil works as a hydrating serum to dispel the dullness of your skin and rejuvenate it. The face massage oil is packed with beetroot benefits that work to improve the overall tone and texture of the skin, giving you an even complexion. Regular use of the product promotes the growth of healthier skin cells. Massaging of skin with the Rose& Beetroot Face Oil stimulates blood flow and in turn, leaves you with a rosy clear skin.
Price – Rs. 499
Website Link: https://mothersparsh.com/collections/rose-beetroot-range
Amazon Link – https://www.amazon.in/Mother-Sparsh-Beetroot-Boosting-Contains/dp/B09YH8NQCT
Availability: mothersparsh.com & www.amazon.in
All leading e-commerce websites.