The monsoons generally take a toll on your skin and hair. Frizzy hair, lacklustre skin and chapped lips are all a result of the humidity. Whether you're staying indoors or stepping outside, all you need to do is tweak your routine to introduce products that address these issues. With excess moisture in the air, maintaining our tresses also becomes a task. But don't let this season change spoil your mood.
So, take a sneak peek at some of the top-notch rainy season essential products for you to enjoy your favourite climate with no stress and some extra pampering to your skin and hair:
Ayouthveda Anti-Hair Fall Tonic Kit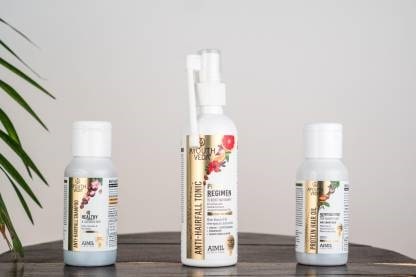 Ayouthveda is India's leading brand that specializes in formulating world-class Ayurvedic beauty and wellness products. Its Anti-Hair Fall Kit contains a Protein Hair Oil, Anti Hair Fall Tonic and Anti Hair Fall Shampoo. The products are 100% free from harsh chemicals, parabens, and artificial color. The Master Hair Tonic is a 2 in 1 hair regimen for healthy hair growth. It is blended with 42 Botanicals, Onion juice, natural proteins and essential oils that help to improve hair growth, strengthen hair cuticles and control premature hair fall. The Protein Hair Oil is a blend of Protein-rich natural oils and Herbs and power-packed with abundant Proteins, Vitamins and Minerals that nourish the hair roots deeply. The Anti Hair Fall Shampoo is infused with Herbal extracts, Juices and Essential oils that help to achieve healthy hair with less struggle. It also manages to keep hair clean and strengthens hair follicles. 
Quantity: Anti hair fall tonic 100 ml
Price: 999/- 
Upakarma Amla Juice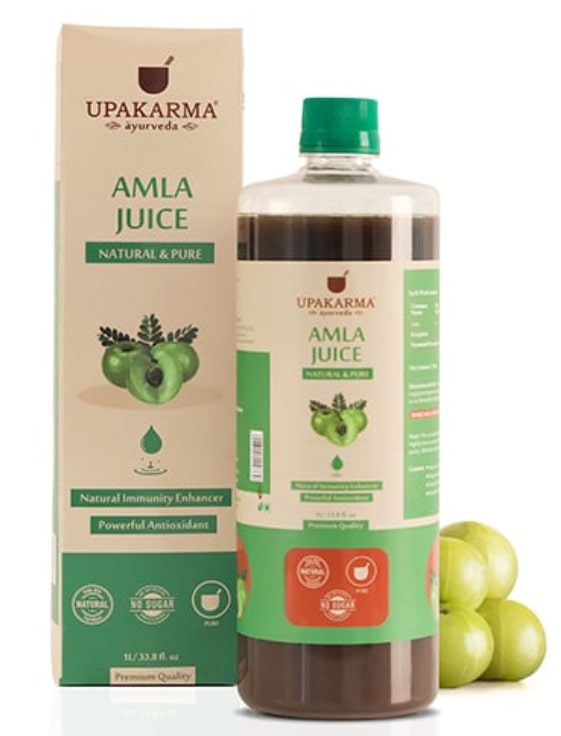 Amla Juice is a unique formulation infused with the goodness of nature's amazing superfood Amla is well known to be rich in Vitamin C but other than this it also has Vitamin B, Fibre, Calcium, Phosphorus, Iron, Carotene, Gallic acid, and Ellagic acid. Every part of the amla fruit – from its pulp to the seed is packed with goodness. It boosts immunity and helps prevent viral and bacterial infections. The goodness of this natural ingredient helps in not just improving & maintaining your outer beauty but is also touted to have numerous health benefits. Its unique formulation is attained through careful & sophisticated processing of the best quality Amla.
Quantity: Upakarma Amla Juice 1L
Price: 299/-
Kama Ayurveda Pure Neroli Water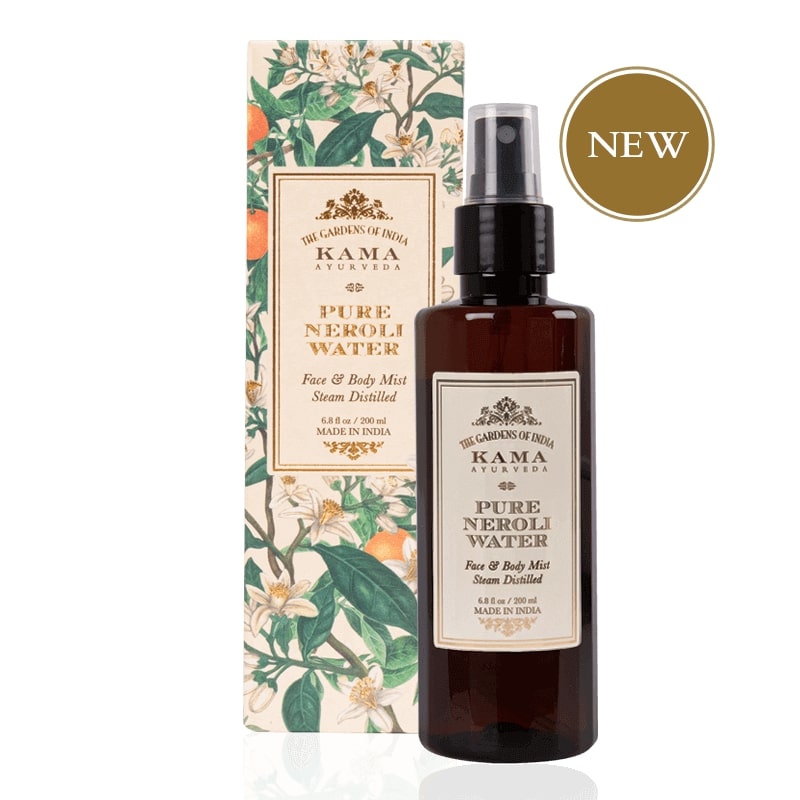 The Pure Neroli Water makes for an ideal complement to your daily skincare and self-care ritual. It is a steam-distilled toner, that helps tone and smoothens skin. Known for its delightful aroma, the floral and citrus notes have a relaxing and uplifting effect. A steam-distilled face and body mist made with Orange Blossoms that tones, hydrates and smoothen skin. Its citrus scent also lifts the mood and relieves tension.
Quantity: Pure Neroli Water 200 ml
Price: 1,195/-
Enn's Closet Cocoa Mess Face Mask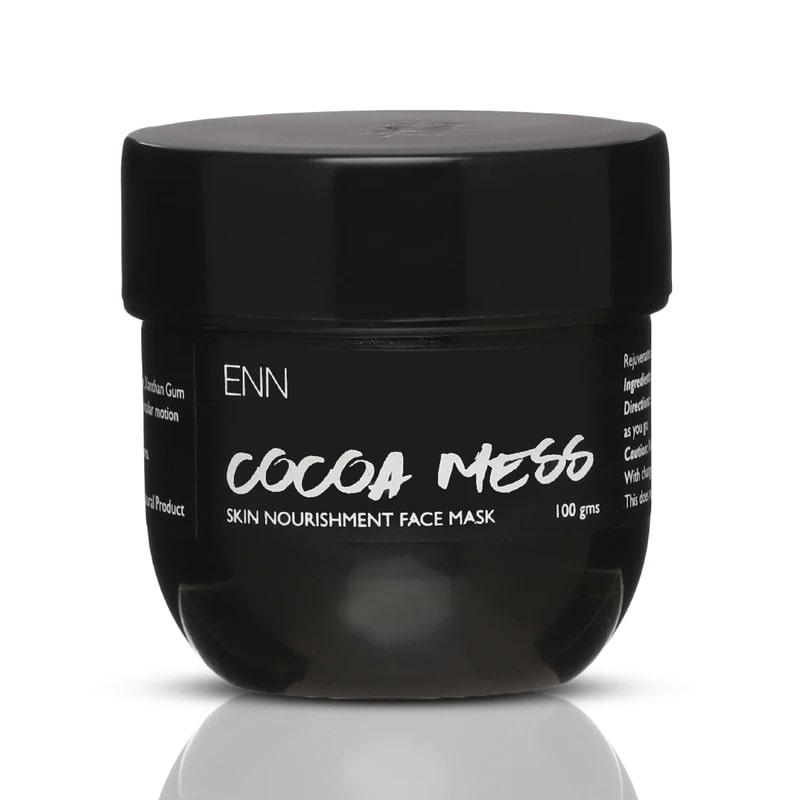 Harnessing the phenomenal powers of cocoa, the mask hydrates and brightens for a more hydrated, clarified and radiant look. With skin softening and detoxifying formulation, this face mask will leave your complexion brighter and visibly nourished. The blend of cocoa butter, cocoa powder and sandalwood helps to balance the skin. This sumptuous chocolate mask leaves your complexion more hydrated, illuminated and glowing. This face mask is creamy, luscious and delicious to touch and smell. 
Quantity: Cocoa Mess Face Mask 100 gms
Price: 649/-
Plum Vitamin C Face Serum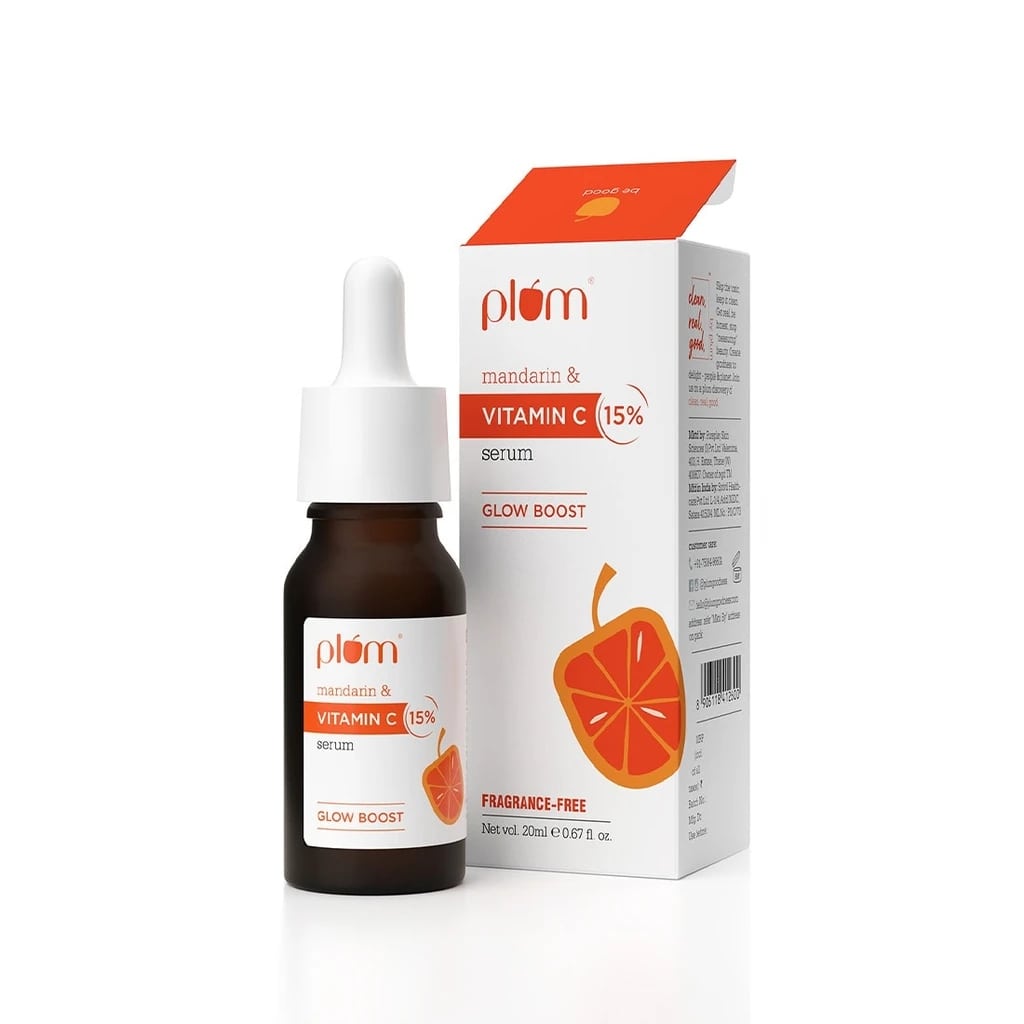 Plum's Mandarin and 15% Vitamin C face serum is power packed with glow boosters and antioxidants that help to eliminate the dark spots, pigmentation, sun damage and dull skin. If your skin needs a major glow boost, then you're in the right place. The product quick-absorbing Vitamin C & Mandarin face serum will make skin smooth, radiant & plump in no time!
Quantity: 15% Vitamin C Face Serum with Mandarin 20 ml
Price: 495/-