The human mind is fascinating and so is the quest for comfort. In the search for ease in life, the world has witnessed many inventions throughout history and many are yet to come.
We have shortlisted some of the weirdest ideas of the human brain which took a physical form while you had no clue about them!
Be prepared to get startled:
1. Tomatan: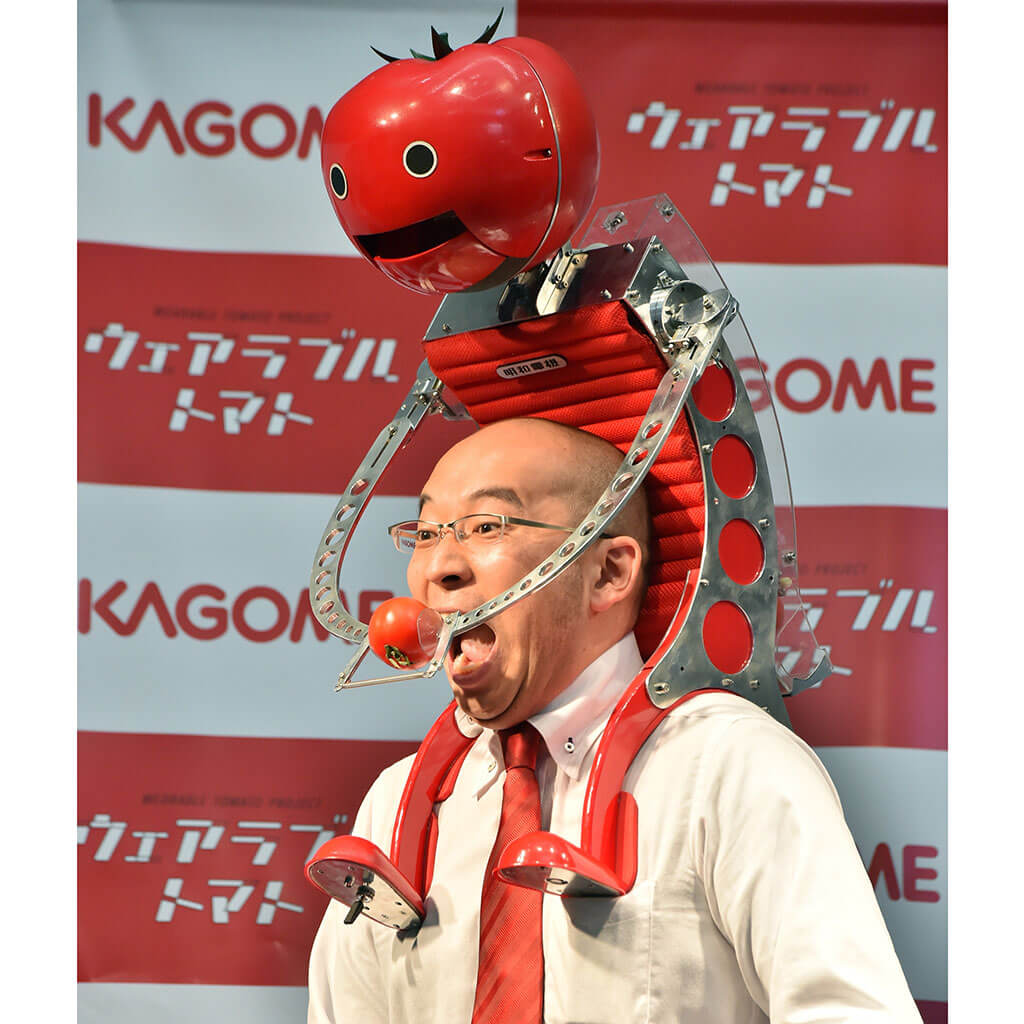 A Japanese juice company Kagome invented a robot that sits on your shoulder like a backpack and whenever you feel hungry just tap the button and it will feed you tomatoes with its metal arms. It can store up to 8 tomatoes at a time. Your perfect companion for the morning walk!
2. Flask Tie: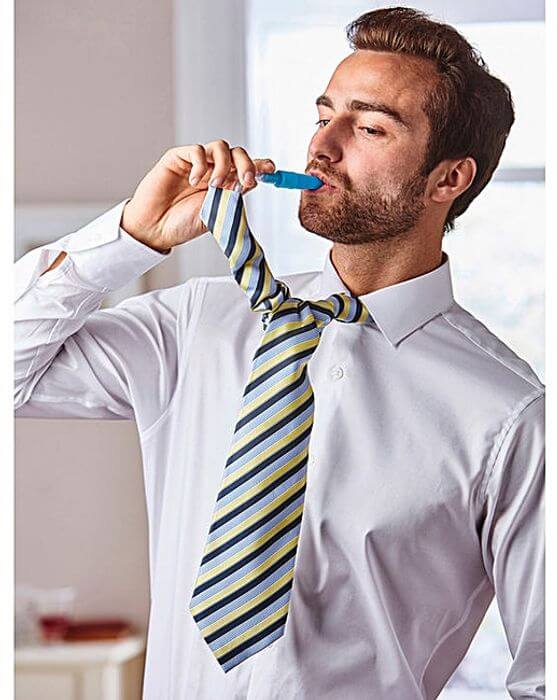 Need a break from your office work to enjoy your favourite drink then check this out! Looks just like your regular tie but 'Flask Tie' has a hidden chamber in it that stores tasty drink for you. The nozzle is concealed on the narrow side of the tie and whenever you are thirsty, your drink is just around your neck. Fill it up with your favourite booze and chill in the office.
3. Hug Me Pillow: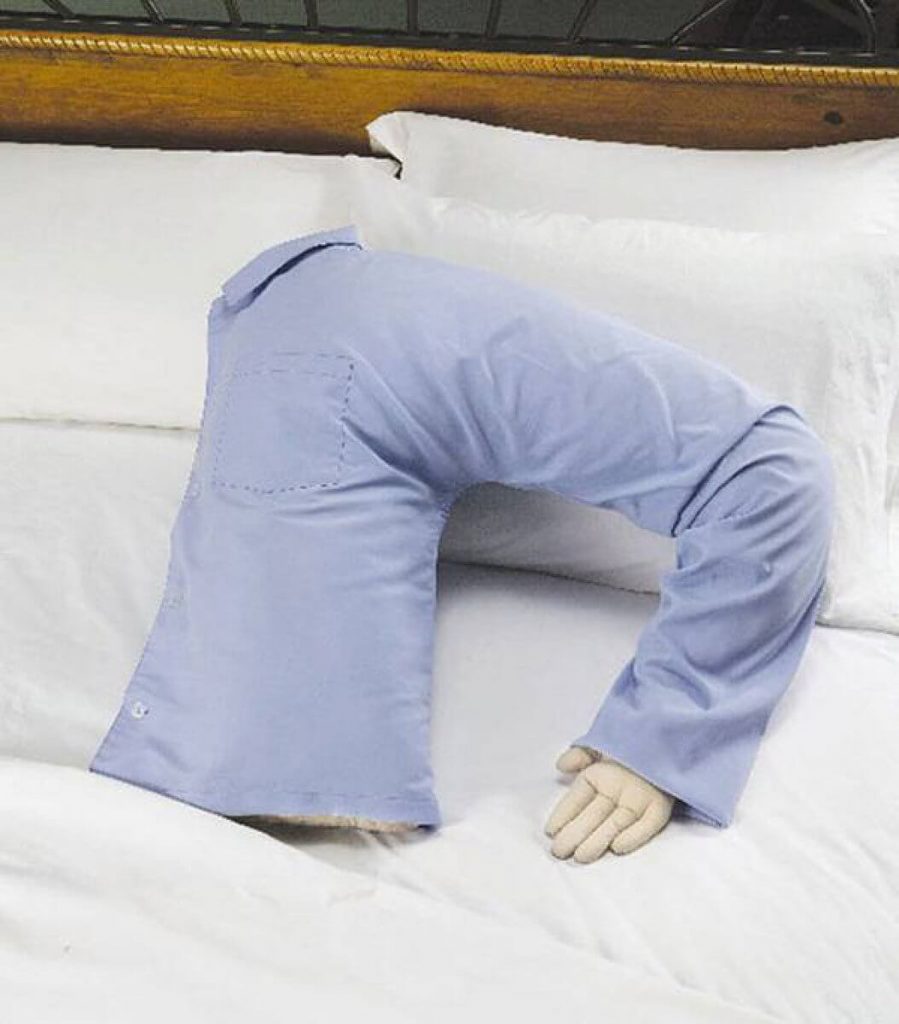 Are you single but in search of a cuddling partner? Then this 'Hug Me Pillow' is for you. Nestle against this soft pillow that imitates half torso of a man with a hand against which you can rest. Now you can easily cuddle and sleep without the worry of sharing your bed space.
4. Coffee Mug Iron: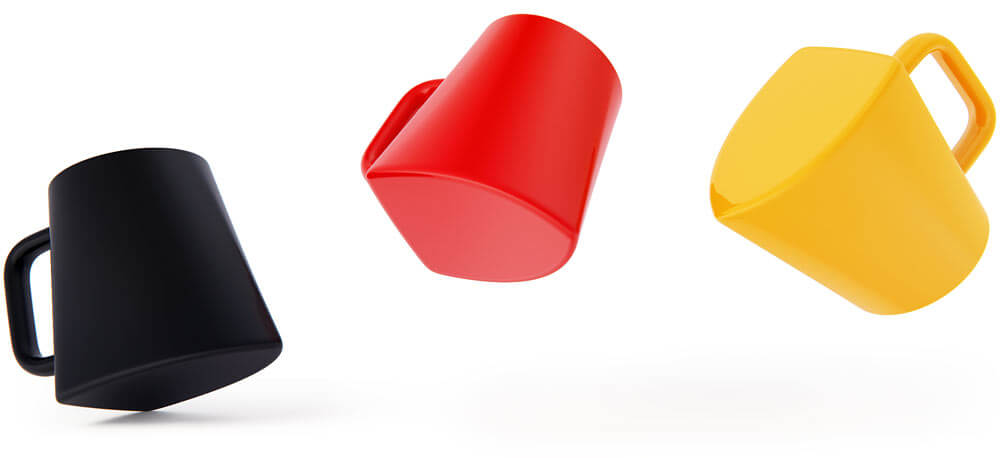 This Coffee Mug Iron is for all those souls who are late for work but need their daily dose of caffeine. With this mug, you can quickly remove the creases of the shirt while sipping your morning coffee.
5. LED Slippers: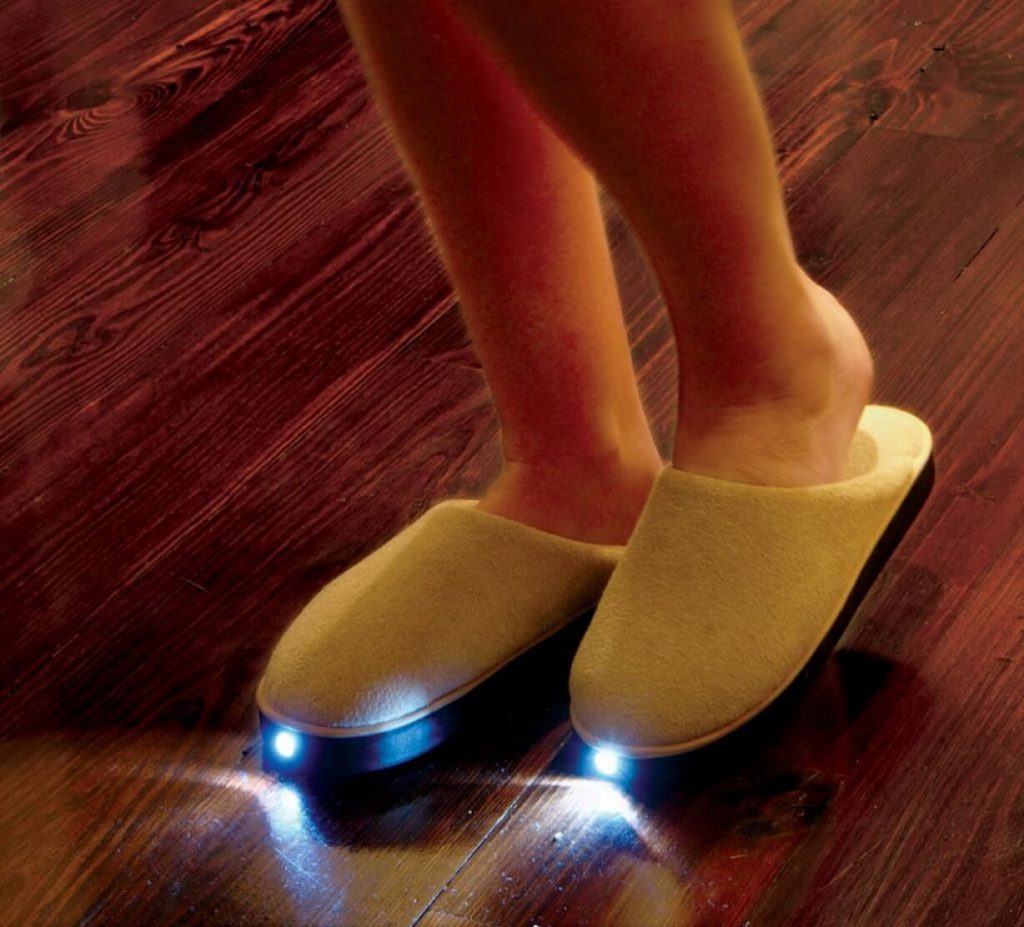 The LED Slippers comes fitted with small LED lights which get switched on as you wear it with the help of weight sensors. Now you no longer have to worry about stepping on some object or tripping and falling down during the night time. Walk around your house freely with these LED light Slippers!
So, which one are you buying?
(All!)