By Chef Aditya Rao, Culinary Director, Simpli Namdhari's
1. Baked stuffed apple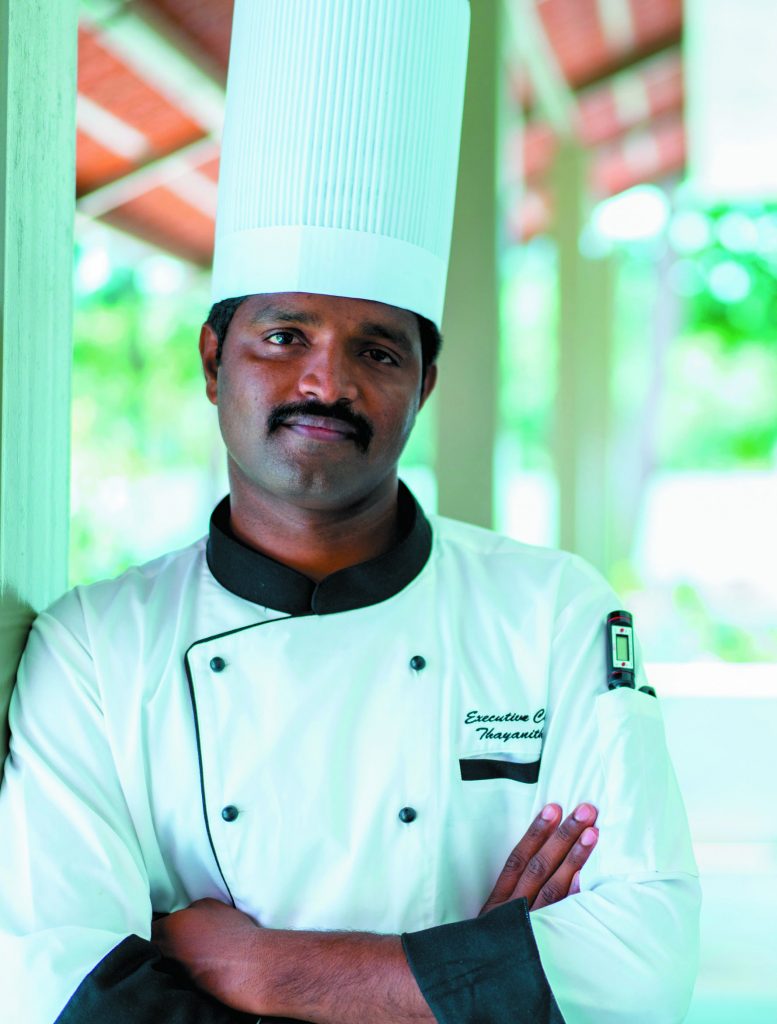 Thayanithy Tamilarasu, Sr. Sous Chef, Signature Club Resort, Brigade Group

Ingredients:
Red Apples- 4
Chopped Walnuts -100gms
Brown sugar -100gms
Almonds -100gms
Cardamom powder- 1tsp
Butter -20gm
Method:
Scoop out the inside of the apple… keep aside
Mixed all ingredients i.e. walnuts, almonds, brown sugar, cardamom powder, together and stuff gently into the apple
In a baking tray, add some water and place the stuffed apple on it
Top it with some butter
Bake for 160° for 20minutes
Serve either hot or cold (topped with ice-cream)
2. Omurice: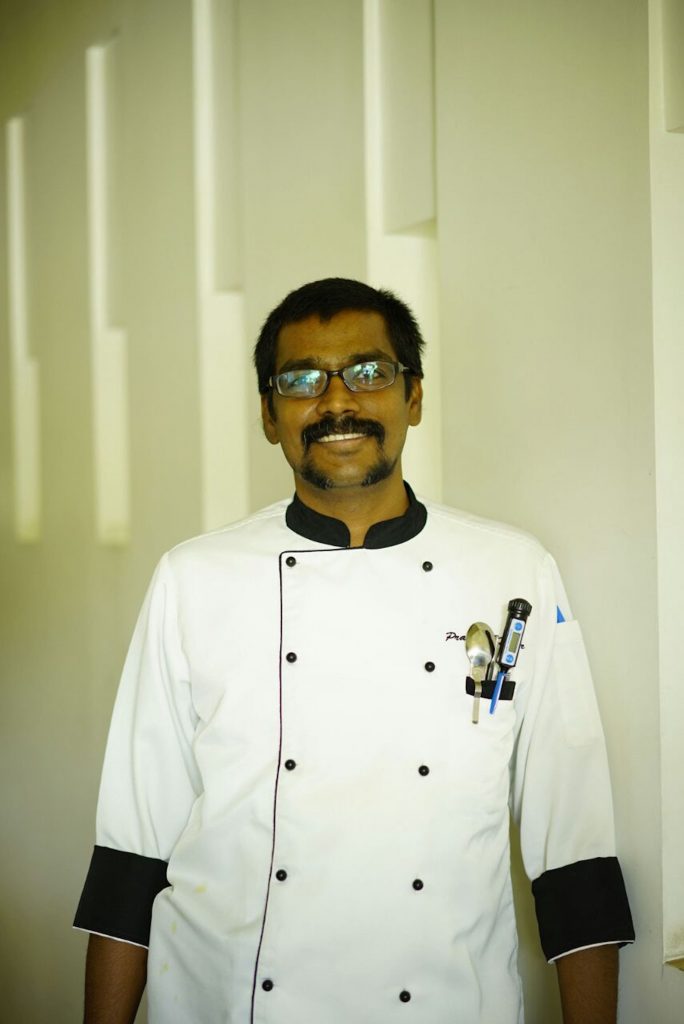 Prakash Kumar D, Executive Chef, The Woodrose Club, Brigade Group

Ingredients:
Whisked egg-1
Carrots cut into cubes- 2tsp
Green beans cut into cubes-2tsp
Sweetcorn- 2tsp
Broccoli- 2tsp
Babycorn cut into cubes- 2tsp
Chopped Spring Onions- 2tsp
Chopped ginger-1tsp
Chopped gralic-1tsp
Chilli flakes-1tsp
Butter-2tsp
Oil-2tsp
Tomato ketchup- as per taste
Salt – as much requirement- as per taste
White pepper powder- as per taste
Steamed basmati rice – 1cup
Method:
Heat a pan, add oil and the whisked egg, making a thin layer of egg sheet, keep aside on a plate.
Add oil to the same pan and sauté the garlic, ginger and vegetables.
Add rice and mix with soy, seasoning and tomato ketchup and stir fry the rice well.
Plating process: Place the egg sheet in a bowl, stuff with fried rice, and remove from the bowl so that the egg sheet wraps around the fried rice. With tomato ketchup, draw hearts on top of the egg.
3. Strawberry, Banana and Chocolate Dessert Pizza: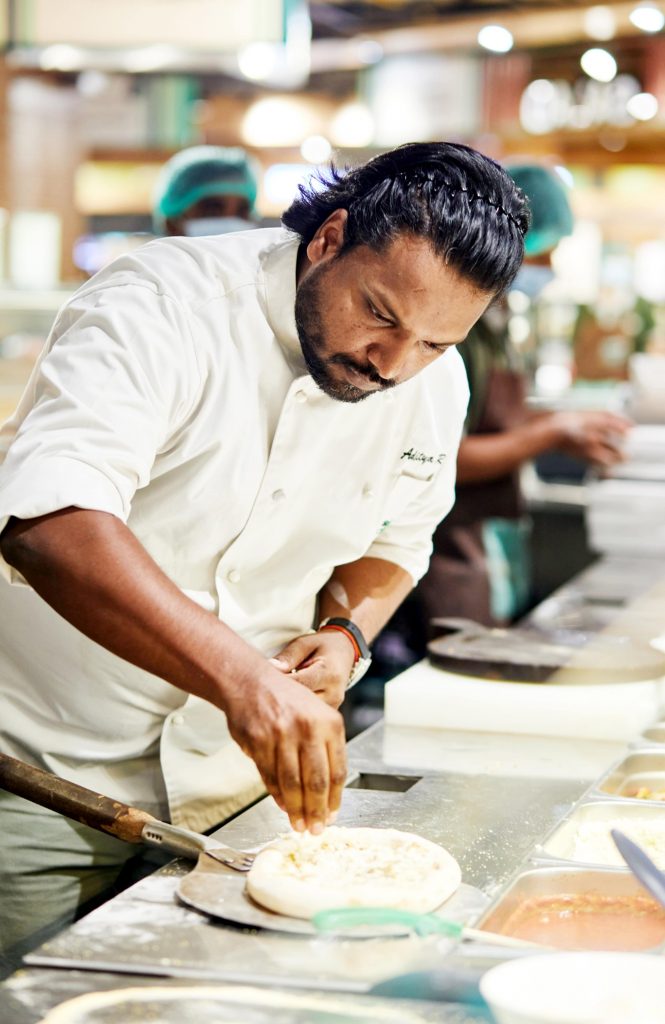 Chef Aditya Rao, Culinary Director, Simpli Namdhari's

Ingredients
• 1 store bought pizza base
• 2 tablespoons unsalted butter, melted
• 1/2 cup chocolate hazelnut spread, or similar spread
• 1 medium banana, sliced
• 1 cup strawberries, sliced
• 1 cup castor sugar
• Additional toppings such as fruit, nuts, dried coconut, or chocolate chips , optional
Steps to Make It
1. Preheat oven to 260 degrees Celsius .01:13
2. Place pizza base on a pizza pan or baking sheet.
3. Brush melted butter on top of the dough, leaving about an inch around the edges bare for the crust. Using a fork, poke holes all over the dough to prevent it from bubbling up too much.
4. Transfer pizza base to oven and bake about 10 minutes, or until the crust is golden brown.
5. Remove pizza base from oven and carefully apply chocolate spread on top, again leaving an edge for the crust. Place banana and strawberry slices on top. Feel free to add more toppings, such as hazelnuts, walnuts, dried coconut, chocolate chips, or other fruit.
6. Return pizza to oven and bake for 5 minutes. Remove and sprinkle with powdered sugar, if desired. Serve immediately.