Getting back on the office desk after a prolonged 'work from home ' era, might get you consumed knowing that you're once upon a time office wardrobe has already transformed itself into a nice comfy pajama wardrobe. And now you are in no mood to fix that. But with the shaping trends, our beautiful working women can easily right swipe the comfort without compromising on their style.
Various brands have started prioritizing comfort in their collection along with giving out dapper and stylish designs changing all the past theories of linking comfort with boredom.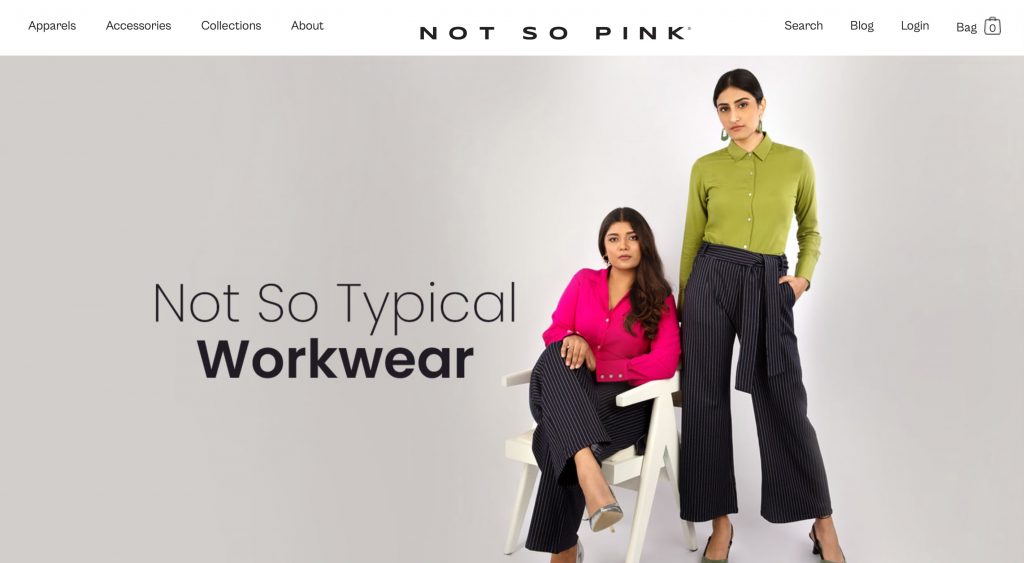 Below is the 5 best places you can look up to while shopping for trendy, snappy yet comfy workwear:
1. Not so pink
The brand seeks to challenge the stereotypes regarding workwear for Indian women by outlining the bold, strong, and outgoing traits of a woman. The apparel is created keeping in mind the various choices, styles, comfort, and body types to suit every customer's need. The brand is a result of thorough research on the Indian body type and is delightfully unique in its offering trendsetting designs available across sizes- right from XS to XXXL at pocket-friendly prices.
2. FabAlley
Getting hands-on with the latest smart western workwear collection from blazers to ethnic workwear Kurtis can have your wardrobe and leave people around you in an aww. This is just the right place if you're troubled to fit into your office dress codes. Their budget-friendly apparel will leave you buying excess for your wardrobe. The brand leaves you with a huge variety to decide on while getting ready in the mornings.
3. Van Heusen
This well-known brand never fails to amaze buyers with its inventive and stylish collections from time to time. Be it dresses or work wears, its luxury has a variety of both men's and women's workwear to offer. From suits to trousers and shirts, all in one place. This is the best place where modern households meet the professional world flattering down.
4. Fablestreet
Solving the issue with women's workwear, this brand offers timeless styles and premium fabrics ranges of pants, shirts, suits, etc. It let you rule your workplace with confidence. Its perpetual styles, luxury fabrics, custom fits also add value to money. This label will persuade you to get back to the office. If you're curvy and worried about wrong measurements, save them online for future references and you are good to go.
5. Marks & Spencer
Offering us the best since 1884, their outstanding quality and confident styles are something that aligns perfectly with the Indian women workforce. That extra pinch of confidence sprinkled all over the talent and the grace makes a 'successful workplace' more reasonable. The workwear range includes trousers, skirts, and much more in various styles, patterns, prints, and colors, and will complete your office look with your taste in accessories and footwear. Its belief in comfort around its unusual and perpetual styles makes it worth the cost.