Got sweet cravings but conscious about the calories too? Especially tempted to try out those Diwali sweets?
Try healthy brownies at home, simple yet delicious, this dessert is made out of few ingredients that are loaded with nutrients. Different than the usual, healthy brownies have become a trend in the lockdown so why not make this for the sweet tooth. Here:
1. Dark Chocolate Raspberry Brownies
Without any sugar load, preheat the oven to bake dark chocolate raspberry brownies. In a bowl, whisk flour, cocoa powder, baking powder, grated dark chocolate and salt. In another bowl, whisk butter, eggs, vanilla, Greek yogurt, maple syrup and mix it until there are no large lumps. Mix the flour mixture, stir until you add in the frozen raspberries. Spread the batter into a nonstick pan. Bake at 300F for 20 minutes and let it cool. It's ready!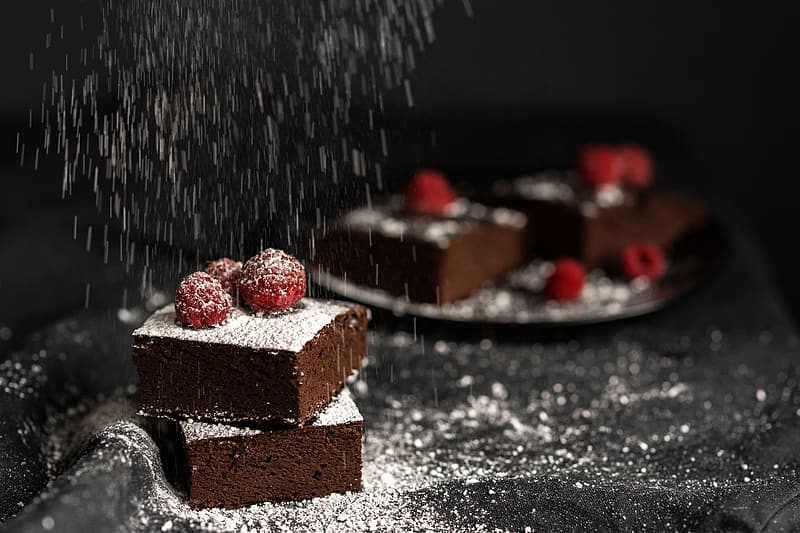 2. Fudgy Greek Yogurt Brownies
A faithful substitute for excess fat in baked goods, Greek yogurt is a boost of lean protein. So, preheat the oven to 350 degrees and in a bowl mix almond flour, cocoa powder and sea salt. Melt chocolate and butter together in the oven. In a bowl, whisk sugar, Greek yogurt, vanilla and eggs until the batter is smooth. Add the mixtures in a nonstick dish to bake for 20-25 minutes. Cool it down and make the ganache, add heavy cream with chopped chocolate and vanilla to whisk. Before serving the fudgy brownies, pour the ganache over it.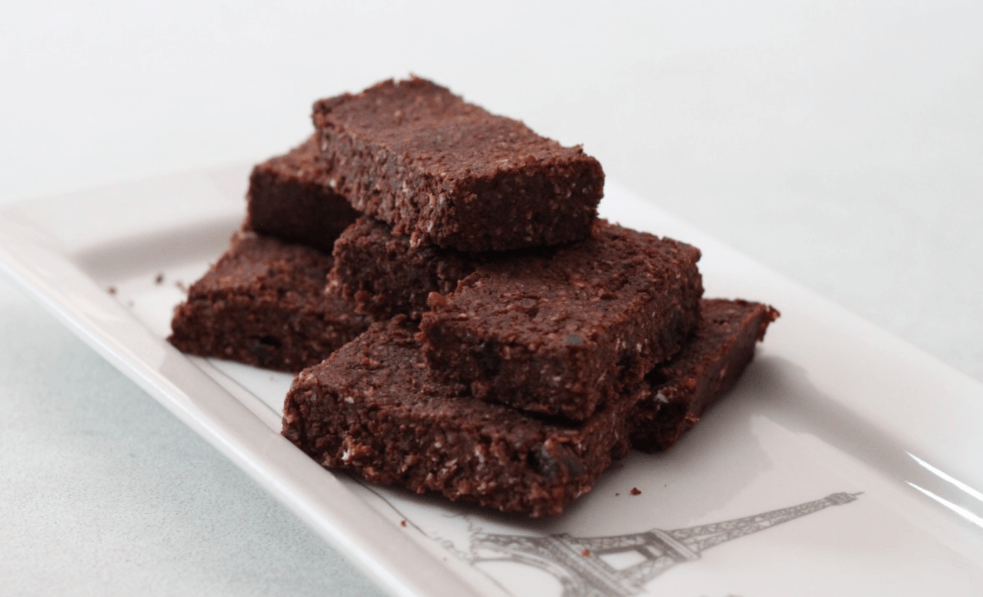 3. Grain Free Sweet Potato Brownies
A superfood, sweet potato works a natural sweetener. To make these brownies, blend sweet potato puree and preheat the oven to 350F. In a bowl, add the puree with maple syrup, almond butter, vanilla extract and avocado oil. Later on, add cocoa powder, sea salt, and baking powder, stir. Add oat flour to thicken the batter. Transfer it to the baking dish and top it with pecans. Bake for 30 minutes and enjoy it warm!