From a corporate guy to India's leading fitness icon, the life of Tarun Gill has been a roller coaster ride. Gill always wanted to do something in fitness but due to lack of proper knowledge and being exposed to Indian minsets, Tarun chose to make his career in the corporate field. After ten to twelve years of serving this corporate, the fitness promoter and Influencer realized that this is not something that he wants to do. He wanted to do something that keeps him happy, what makes him happy from within and fitness was only one thing that he could think of. That's when he took up fitness as a full time career.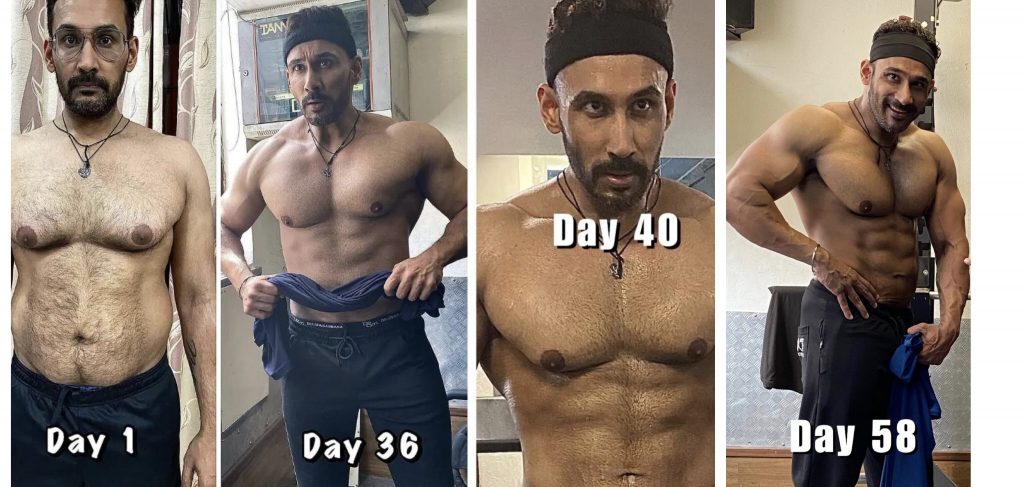 Gill is going to participate in India's biggest fitness and bodybuilding competition 'Sheru Classic' this year and have taken 100 days challenge to transform his body. On the same, Tarun says" Yes, so this hasn't been done before. 'Sheru classic' is one of the biggest international competition in India. It's a bodybuilding competition but I'm competing in men's physique. Men's physique is more of a beach body wherein you have a proportionate shoulders, your abs and you don't wear trunks, instead you wear a Bermuda. So you have to look at your best and you have international athletes coming in and you know putting out the best physique out there on stage and I am going to be turning thirty nine when I compete this 'Sheru classic'. So with this I'm giving a message to everyone that there is no age to compete. You are ready when you are ready.  Mostly what I've seen in sports career is that people usually retire in their thirties. And I'm starting my professional fitness career at the age of thirty nine by participating in 'Sheru classic'. So that is why I took this hundred days challenge which is every day I put out one video on my youtube challenge telling people what I've been doing. My training, my diet, my structure and how am I looking and I'm changing my body every day in front of the camera and the journey has been truly inspirational. Every video is getting about good one to two lack views, people are really loving it the transparency of things I've been doing and trust me it's a memorable experience. But at the same time very challenging because you have to put your body to test with genetics and with how much you can do and deliver in these 100 days."
It's been almost two months and Gill has lost more than 12 kgs. Isn't inspiring?