The much anticipated event of the year, Apple keynote event was held at the Steve Jobs Theatre in Cupertino, California, USA,
Unknown yet big announcements were out to the world, taking people to a new tech age with amazing new features and gadgets.
(OPENING)
Be ready to be surprised with the coolest additions to Apple, check it out:
1. APPLE TV+
Well, the Apple TV+ has arrived. During the  live event, the company finally got down to business by introducing their secret streaming service, Apple TV+, which will launch on 1 November in over 100 countries, costing you $4.99 per month that includes family access. If anyone purchases any of the new products lineup, they get the subscription free for a year.
During fall, Apple is releasing original content for the first all-original video subscription service, this will include original shows, movies and documentaries, like 'The Morning Show', 'See', 'Dickinson' and 'For All Mankind'.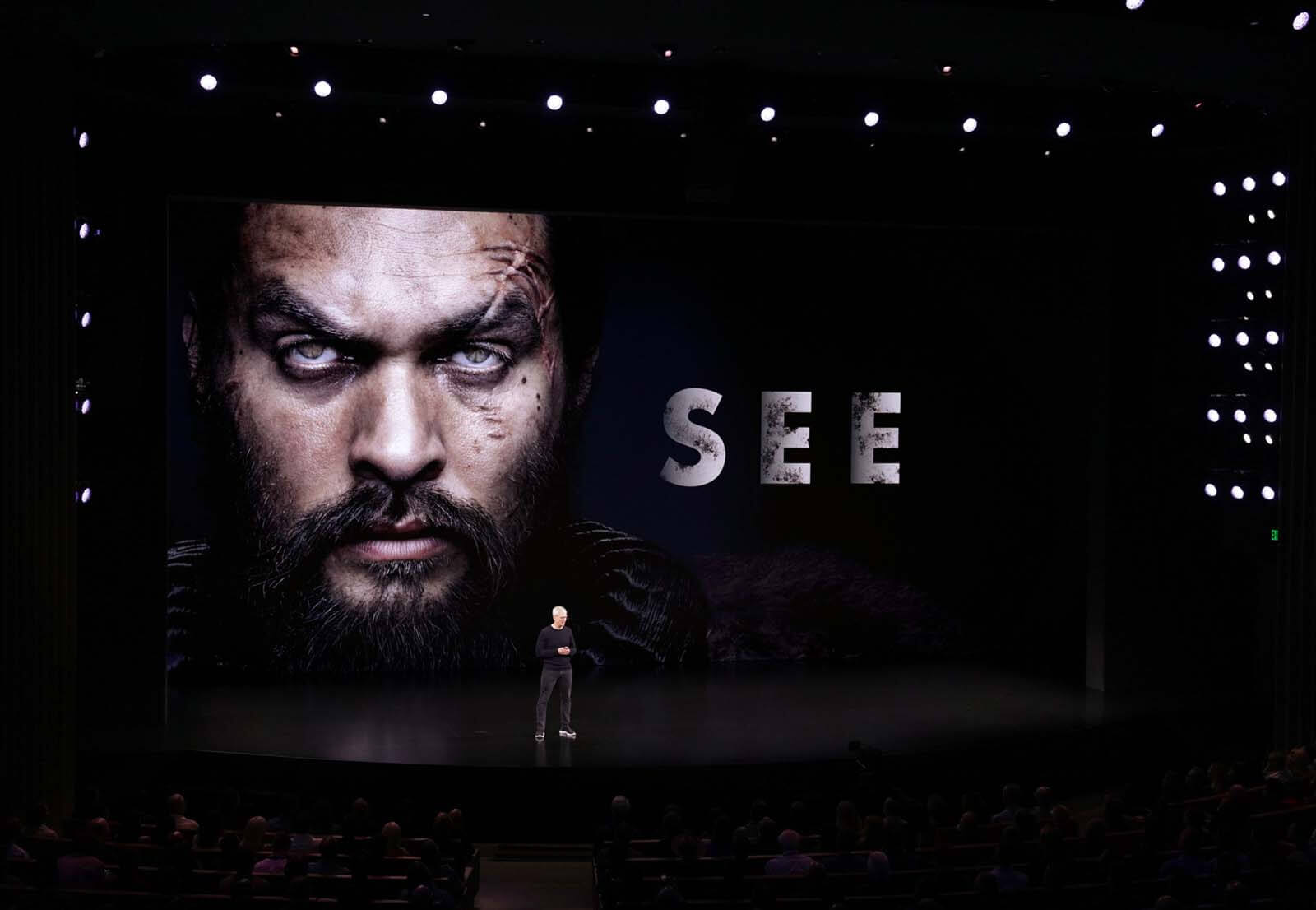 https://www.apple.com/newsroom/2019/09/apple-tv-launches-november-1-featuring-originals-from-the-worlds-greatest-storytellers/
2. APPLE WATCH SERIES 5
Apple has unveiled the Watch Series 5 with news updates and refinements, made of recycled aluminium or titanium finishes, stainless steel and ceramic options. For the pricing, it starts from Rs 40,900 for the GPS variant and Rs 49,900 for the GPS + Cellular variant.
The watch includes the always-on-display that lets you see the time without twisting your wrist. The display can be as low as 1 hertz to save on battery by using a new low-temperature oxidised display and low power display driver. It has an outstanding battery life, and will work up to 18 hours when the always-on mode is turned on. The watch also has an automatic international emergency calling feature that works in about 150 countries and an inbuilt compass that can be used as a standalone app or be placed in a watch face.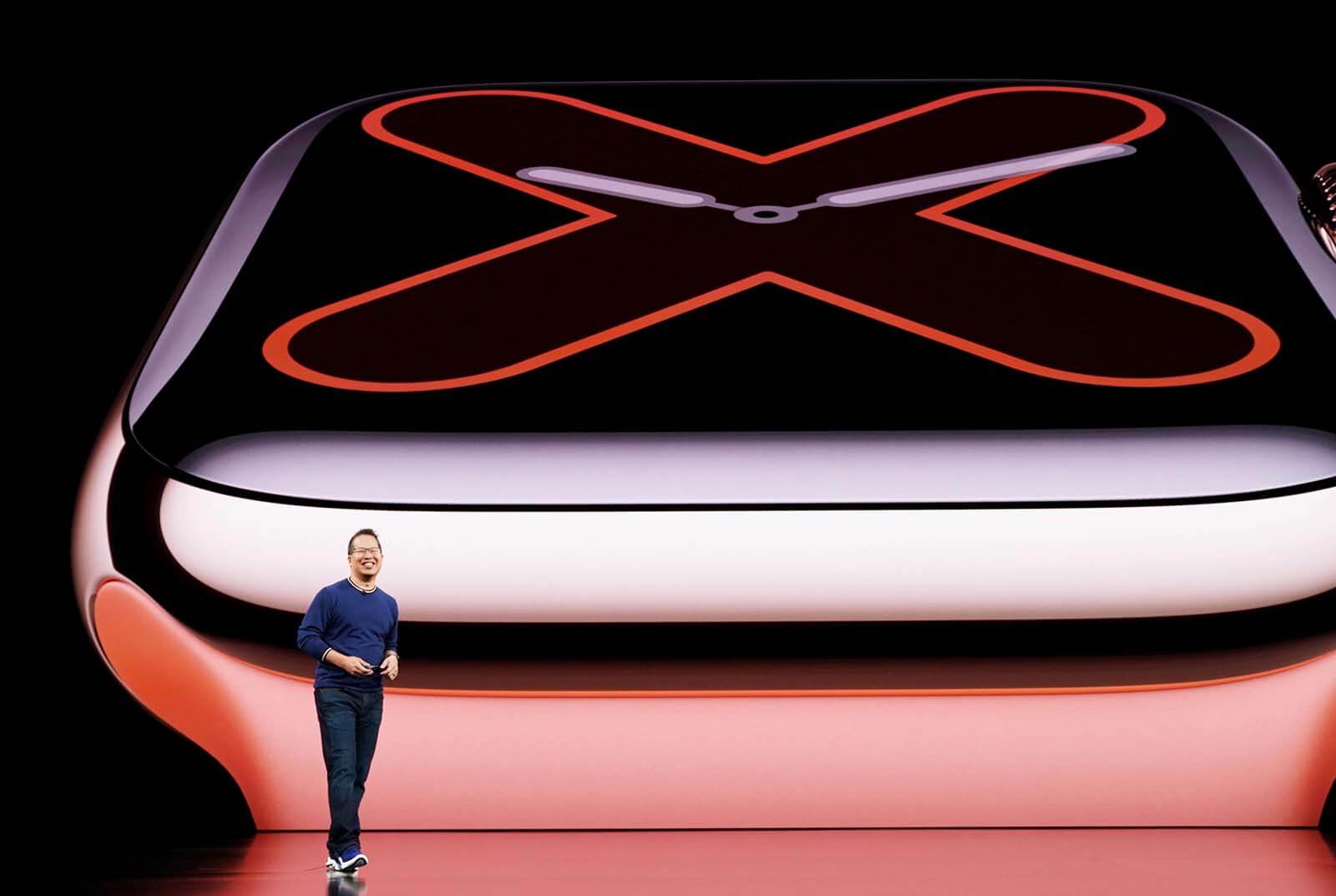 https://www.apple.com/newsroom/2019/09/apple-unveils-apple-watch-series-5/
3. APPLE ARCADE
A new video game subscription service, Apple Arcade is unveiled that is set to debut on 19 September and will cost $4.99 monthly, offering one month free trial at the launch.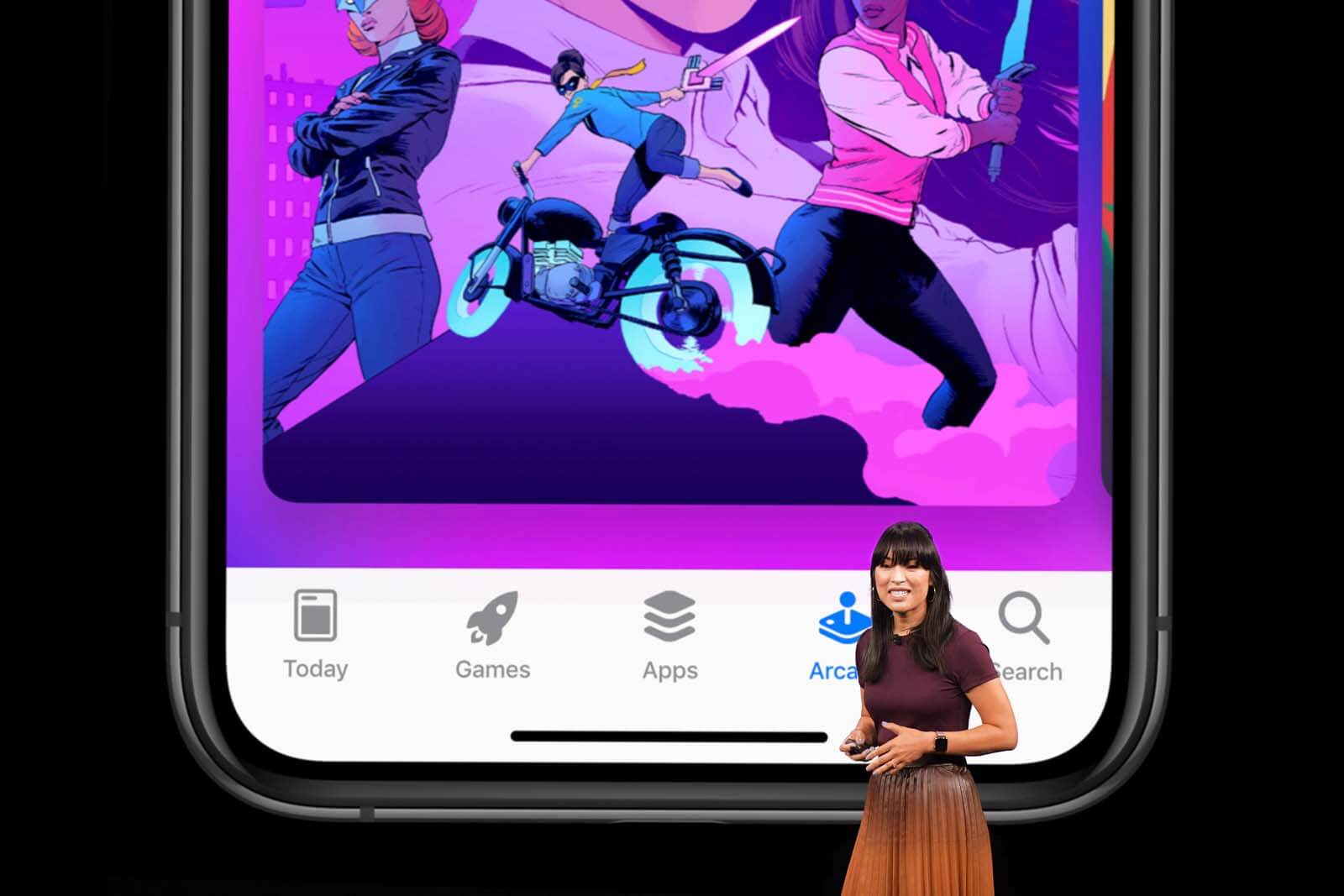 Subscribers can access a library of over 100 exclusive games that will be available to play across different Apple devices and will have separate area in the iOS ecosystem. Here you can find guides, trailers and a selection of games curated by the Apple team.
During the event, two new exclusives were announced that will be available in the company's arcade, named as 'Shinsekai: Into the Depths' and 'Frogger in Toy Town'. Alongside this, 'Annapurna Interactive and 'Simogo's Sayonara Wild Hearts', which was explained during the presentation are added as well.
https://www.apple.com/newsroom/2019/09/apple-arcade-invites-you-to-play-something-extraordinary/
4. APPLE SEVENTH GEN iPAD
Apple is upgrading the iPad, by introducing the new seventh generation iPad, made out of fully recycled material that will be available from 30 September and will cost $329.
The iPad features a 10.2-inch screen and is powered by the A10 Fusion Chip that runs on the new iPadOS 13. Additionally, it will support the Apple Pencil with a smart connector on-board that connects to a Smart Keyboard, so that one can multitask, drag and drop and use multiple spaces. It will have the Touch ID, an 8-megapixel camera on the back and a FaceTime HD Camera on the front with 10 hours of battery life.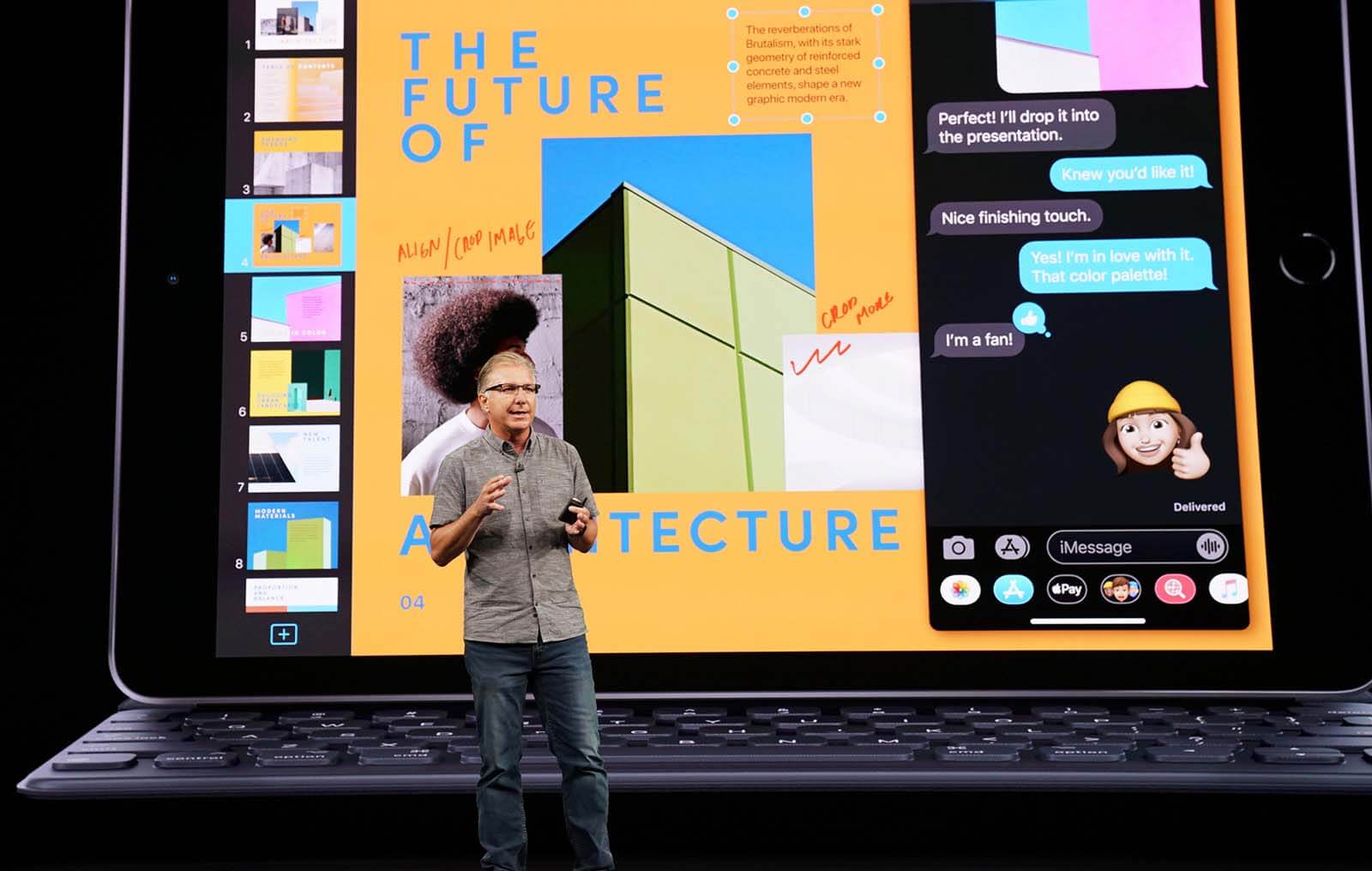 https://www.apple.com/newsroom/2019/09/apple-introduces-new-version-of-the-most-popular-ipad-starting-at-329/
5. iPHONE 11 PRO and iPHONE 11 PRO MAX
The most awaited 'powerful and advanced smartphones' launch is here, iPhone 11 Pro and iPhone 11 Pro Max in midnight green, space grey, silver and gold colours. The preorder will open on 13 September, 20 September and for Indian market on 27 September. The phones are priced at Rs 99,000 for iPhone 11 Pro and Rs. 1,09,900 for iPhone 11 Pro Max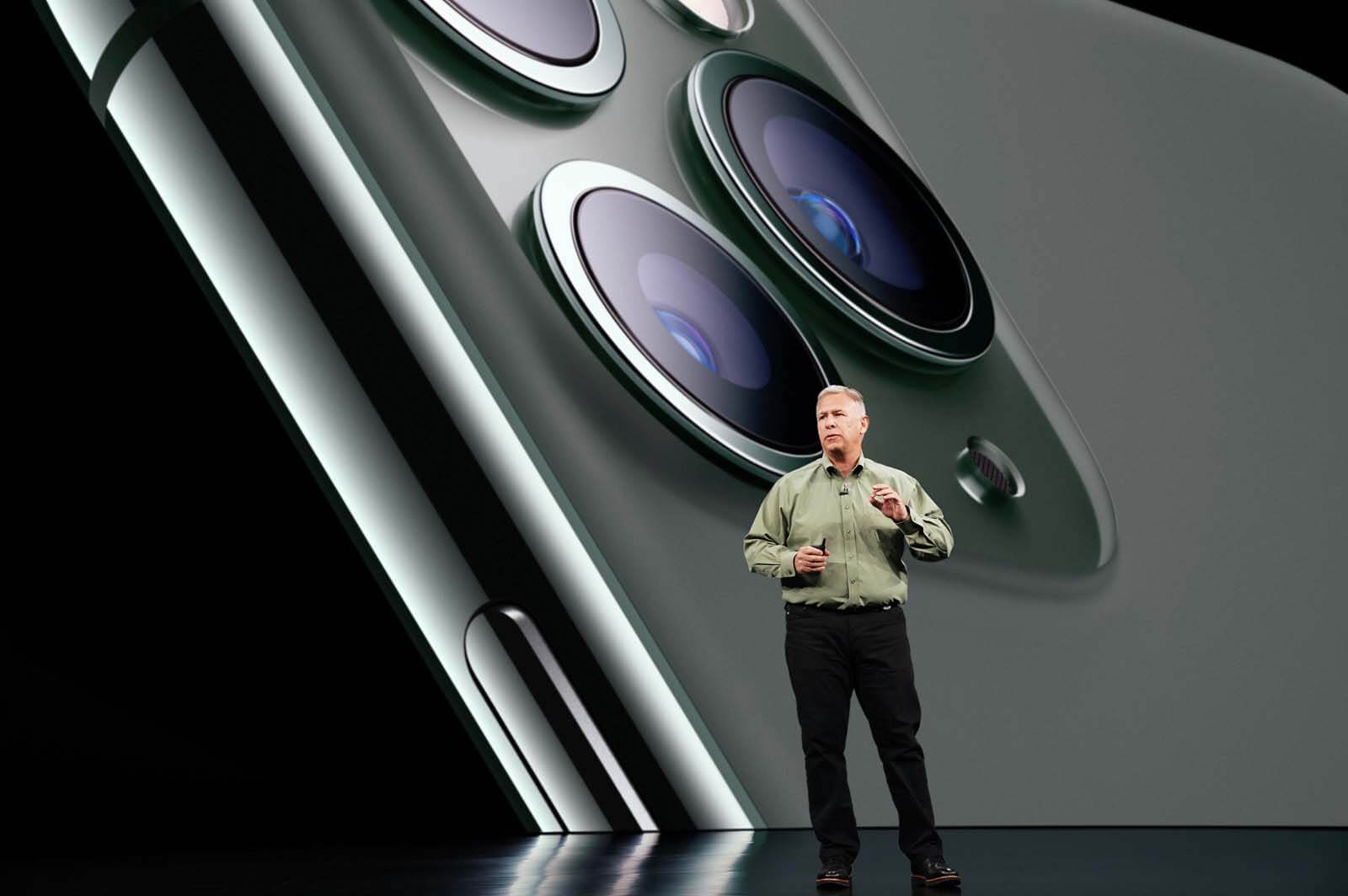 The smartphones will run on the new iOS 13 OS, packed in 5.8 inch and 6.5 inch Super Retina XDR OLED displays with the support for Haptic Touch. They sport a textured matte glass and stainless steel design for water resistance and are powered by the A13 Bionic chip in third gen Neural Engine, that'll help in real-time photo and video analysis. It also has the Face ID with 30 percent faster speed and other features like Spatial Audio, Dolby Atmos support and dual-SIM support.
The biggest new feature introduced in the iPhone 11 series is the triple camera setup on the back, a pro camera system. It houses three 12 megapixel image sensors with wide-angle, ultra wide angle and telephoto lenses, supporting optical image stabilisation. It has software based camera features like enhanced Night mode, updated Portrait mode, Smart HDR and redesigned camera app. There is a 12-megapixel selfie shooter on the front that supports Smart HDR, 4K video recording, and slo-mo videos.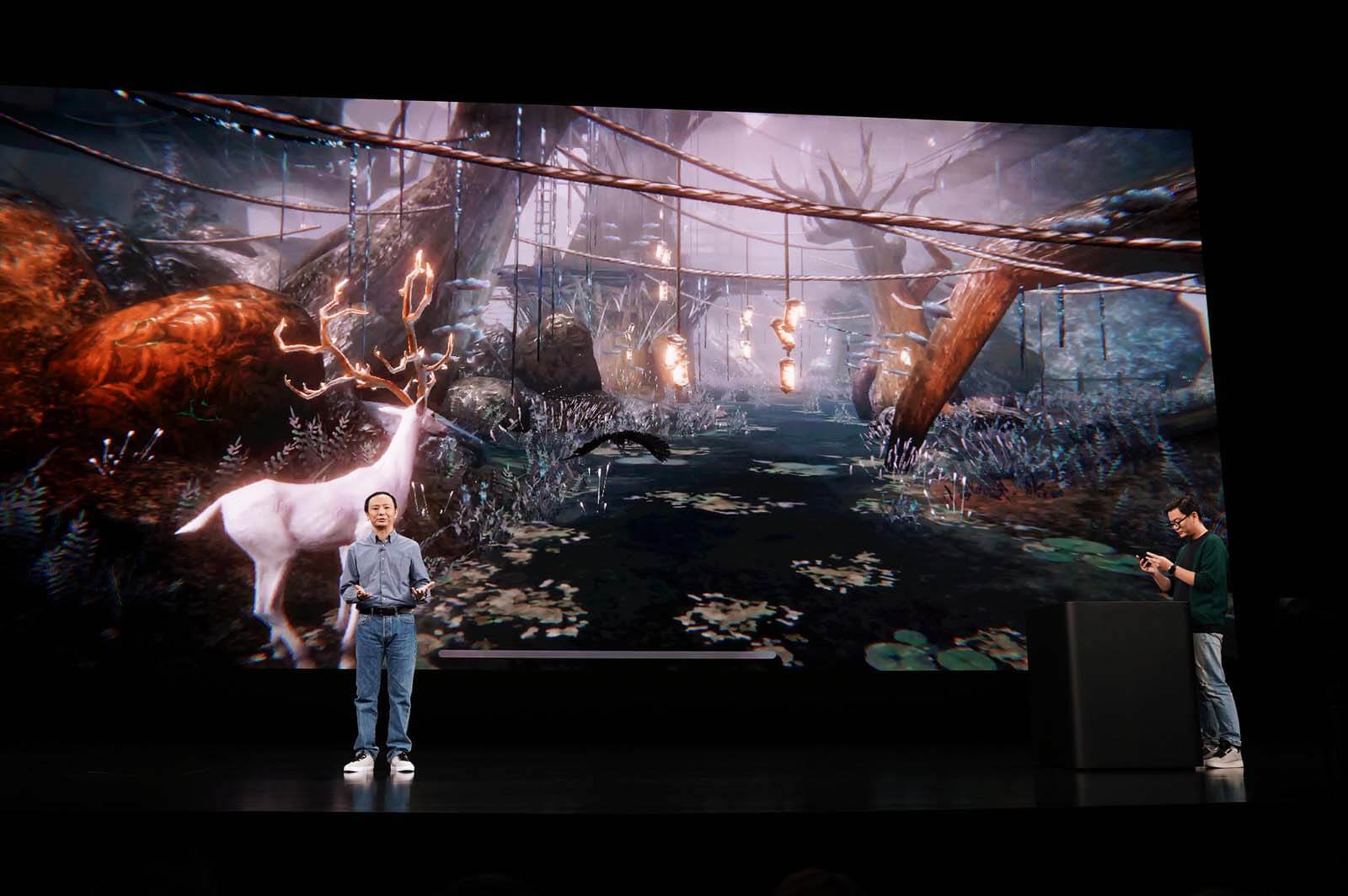 https://www.apple.com/newsroom/2019/09/iphone-11-pro-and-iphone-11-pro-max-the-most-powerful-and-advanced-smartphones/
6. iPHONE 11 WITH DUAL CAMERA
The new model of iPhone 11 was unveiled with a 6.1 inch Retina Display at Apple's annual event. It'll be available in six colours, purple, white, green, yellow, black, and red and starts from $699 onwards.
The coolest new feature is the dual camera system that allows you to see details of the photos with an ultra-wide camera due to new immersive camera interface. The front camera will be 12-megapixel True Depth wide-angle camera, along with it comes the night mode that uses adaptive bracketing to improve shots. It will feature the latest A13 Bionic processor, making it the fastest CPU and GPU in a smartphone.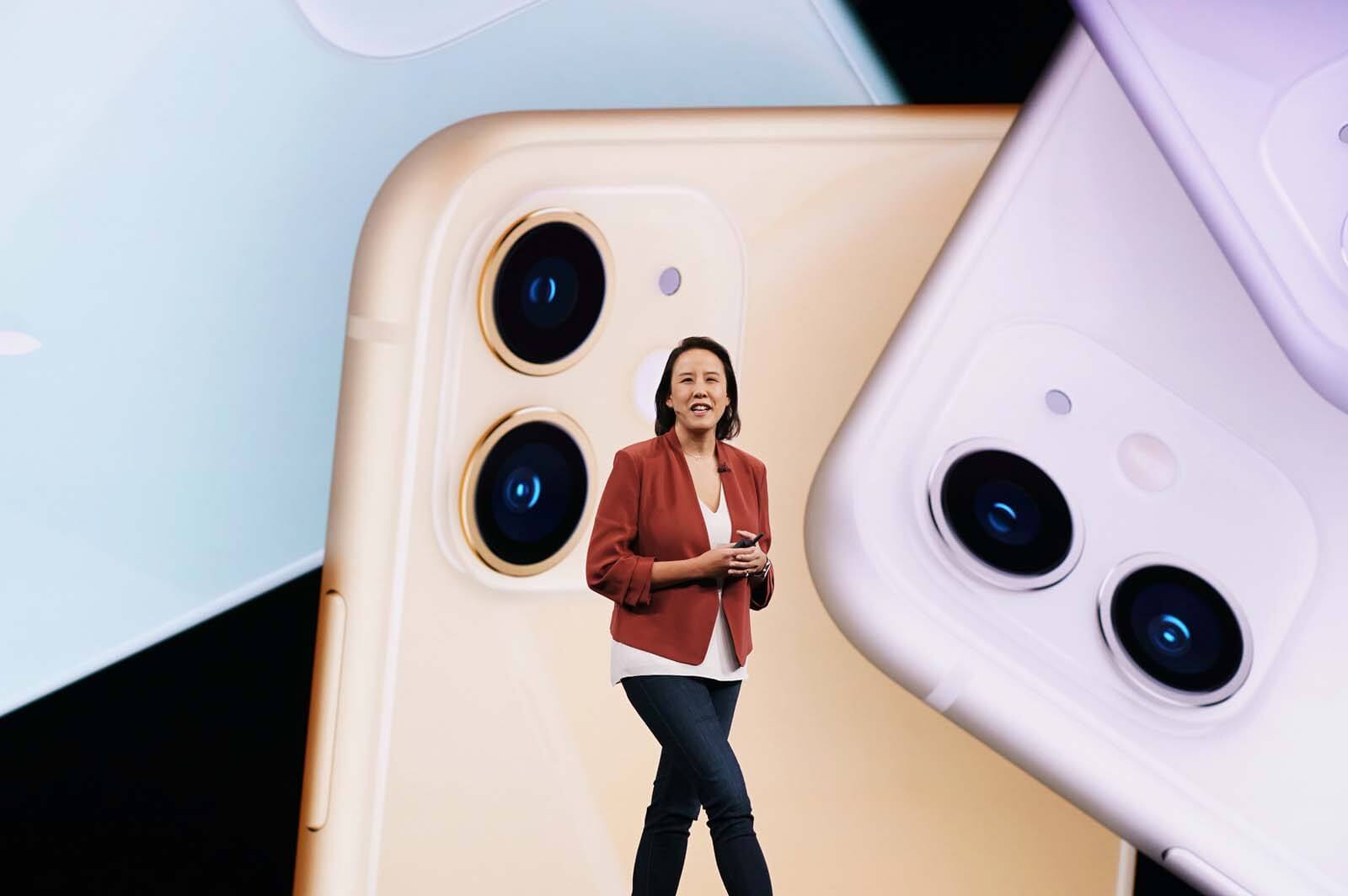 https://www.apple.com/newsroom/2019/09/apple-introduces-dual-camera-iphone-11/
7. HEALTH STUDIES
Apple has collaborated with leading medical institutions in the US, to examine health studies like hearing, women's health and heart conditions. The studies will be available on the new Research app as a free download in the App Store later this year.
The Apple Hearing Study, in partnership with the World Health Organization (WHO) and the University of Michigan, will monitor the ambient sound of the user via the Apple Watch, to determine the average level of noise throughout the day.
The Apple Women's Health Study, partnered with Harvard T.H. Chan School of Public Health and the National Institute of Environmental Health Sciences, to focus on menstrual cycles and gynaecological conditions. The study will inform screening and risk assessment of conditions like polycystic ovary syndrome (PCOS), infertility, osteoporosis, pregnancy and the menopausal transition.
While the Apple Heart & Movement Study with the American Heart Association and Brigham and Women's Hospital, is a comprehensive study of how heart rate and mobility signals relate to hospitalisations, falls, heart health and quality of life.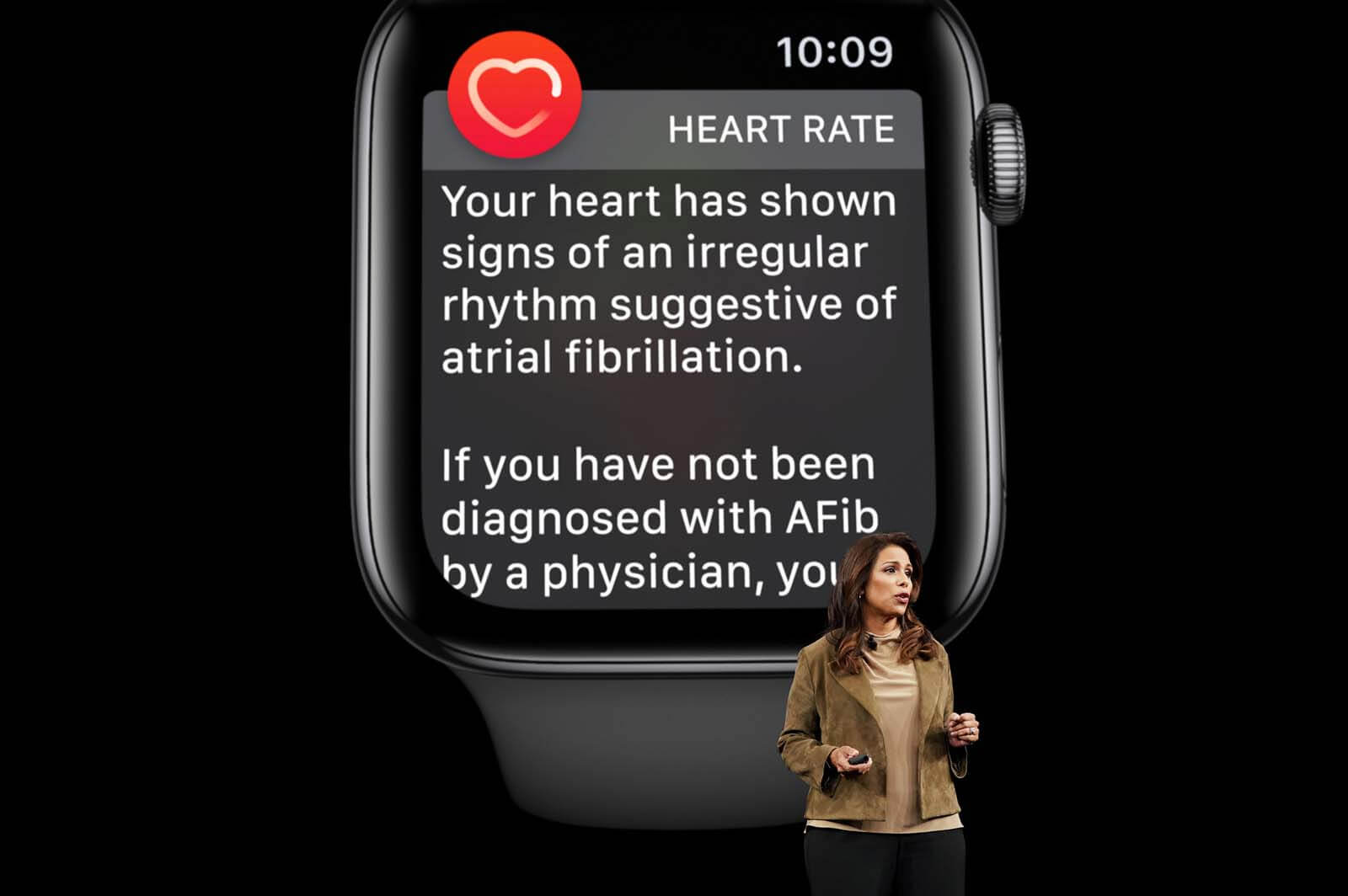 https://www.apple.com/newsroom/2019/09/apple-announces-three-groundbreaking-health-studies/