Due to the pandemic, working round the clock has become a norm these days, and many times we cannot avoid feeling anxious and stressed. Due to the overall situation many youngsters are facing health issues, stress levels go down or up, so it's critical to pay attention to what you're eating when you're feeling exhausted.
There are many ways to accomplish and reduce stress levels when you're feeling tense. Food can be one of your biggest allies or enemies. But then you can lessen the feeling of being stressed and anxious by including superfoods in your daily meals. Packed with nutrients, vitamins, and minerals, these superfoods will not only help in reducing stress levels but also have other health benefits. Mentioned below are the brands giving food items a healthy twist to help you stay fit.
MyFitness Chocolate Peanut Butter Crispy :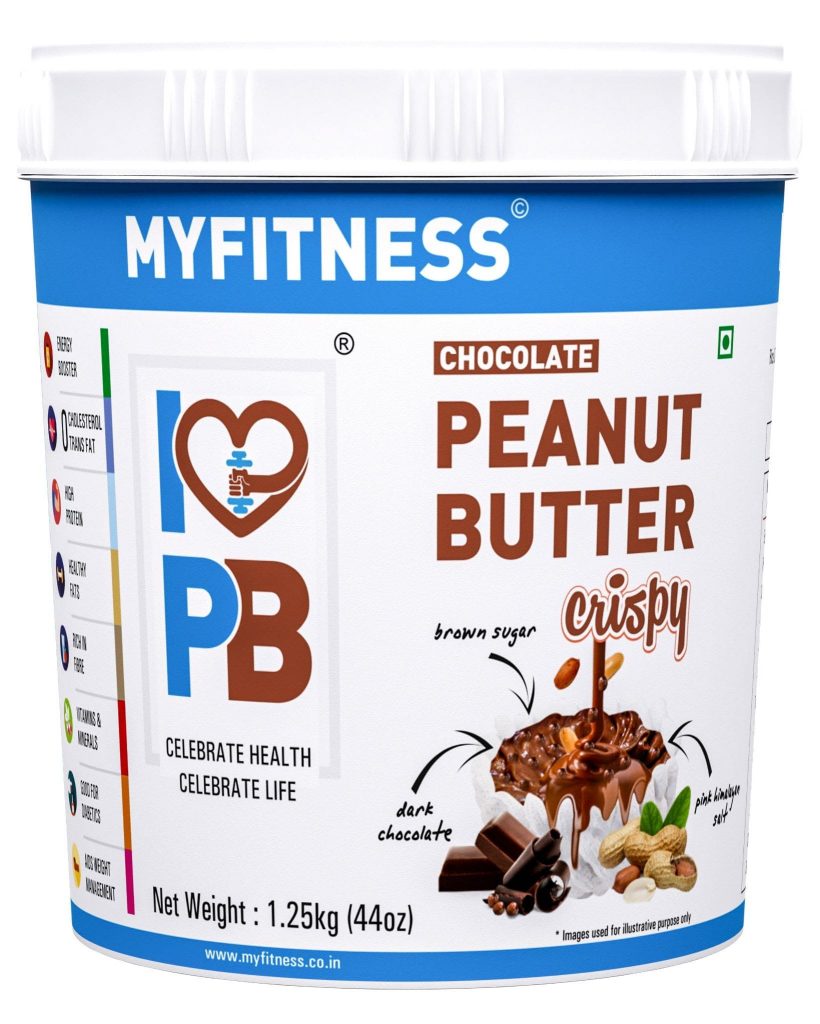 MyFitness is India's first natural peanut butter with 95% less oil separation and a unique crispy variant of chocolate peanut butter keeping the nutritional values intact. It is India's highest-rated peanut butter brand with an entire nutritional product range to its name. The aim is to give every household access to high-quality tasty and nutritious food products while providing value for money. MyFitness peanut butter is the proof of their consumer-centric product innovation; a high protein, nutritious and delicious treat.
The Healthy Cravings Co Roasted Makhana: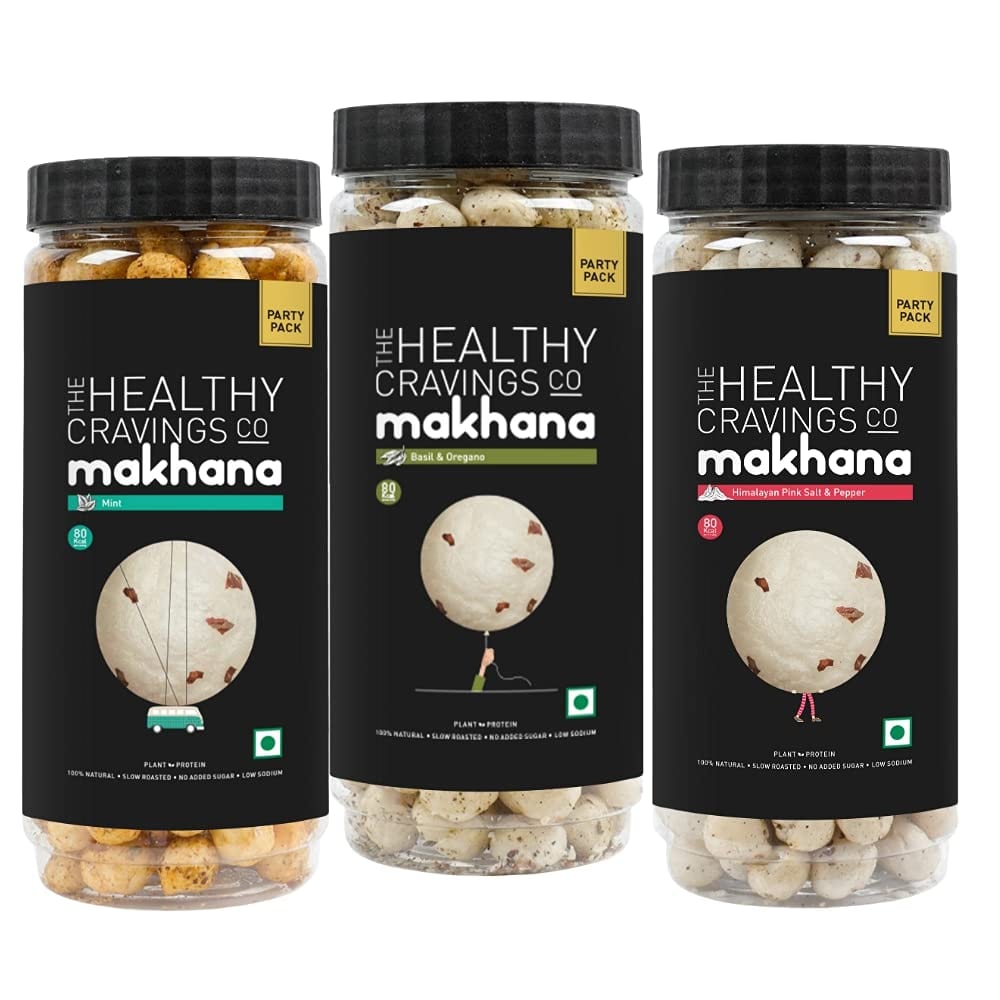 Fox nuts or makhanas are dubbed as a great source of calcium. Coming as fat-free, these fox nuts are an ideal snack when you experience sudden hunger pangs at work or while studying. It also keeps your blood pressure in control.
Grammingway Ragi Diet Chips: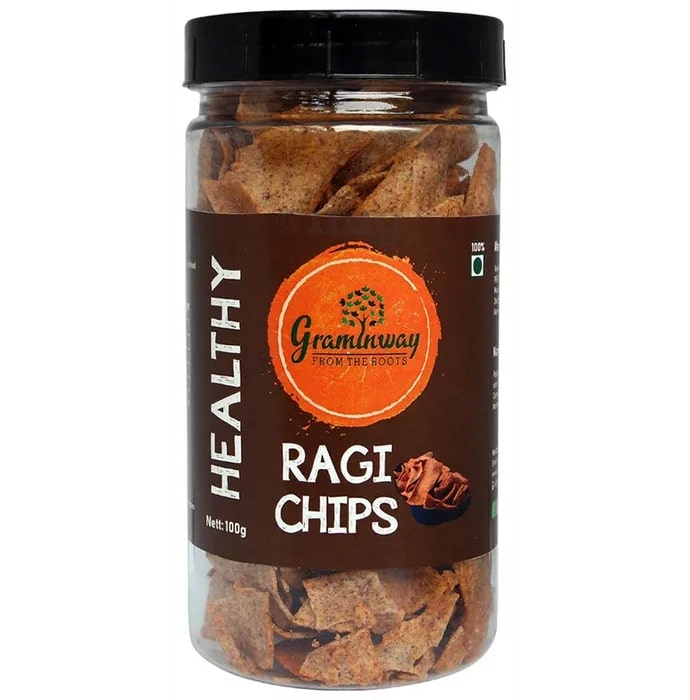 Craving for chips but not the fried ones? Ragi chips by Graminway are a healthy substitute for potato chips, being low in cholesterol and fat, these chips are made of ragi flour, vegetable oil, and tapioca starch combined with the necessary spices. Munching these flavor-packed crunchy snacks in between your main meals keeps the hunger pangs away.
Gooey Filled Cookie: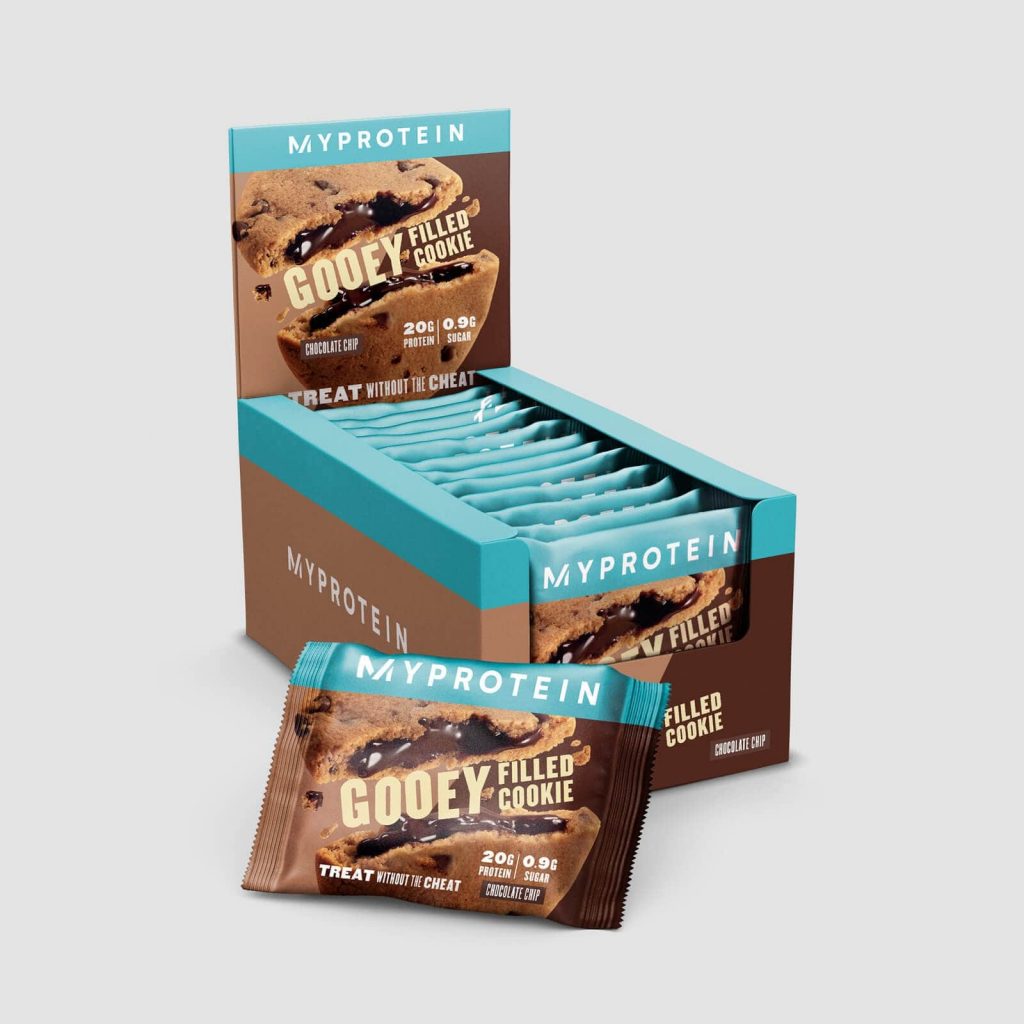 Set to change your snacking game forever, the cookie is baked to perfection with deliciously rich dough and oozing a smooth indulgent filling. The cookies come packed with 20g of protein to help you reach your daily protein requirement. A perfect way to keep cravings in check while supporting training goals. Being fiber-rich, they are a great addition to a balanced diet without any meal prep.
The Green Snack Co: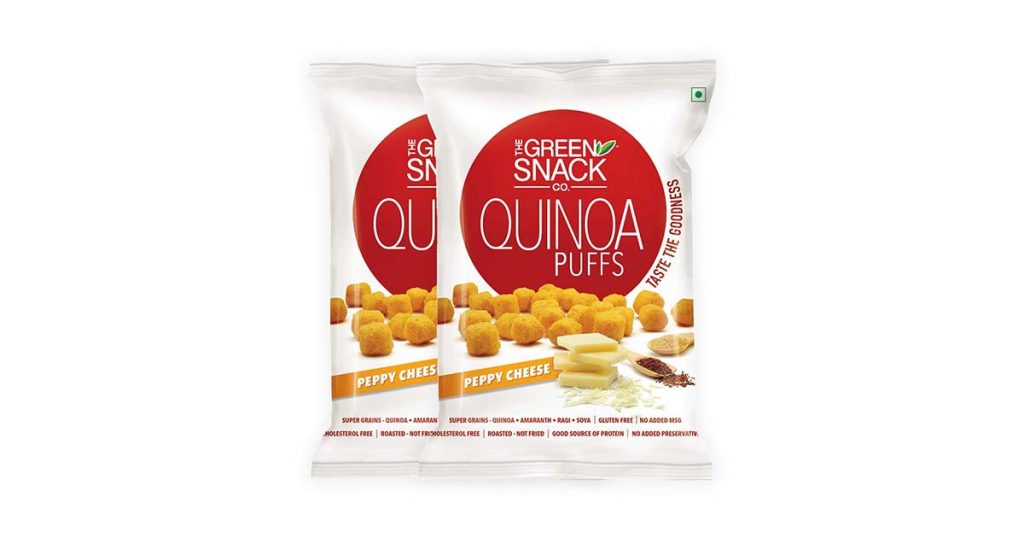 The Green Snack Co vouches on spreading healthy, tasty, and authentic foods. Offering a range of flavourful snacks made with the goodness of Quinoa, Kale leaves and some super Grains, the brand offers puffs, crisps, stix, and more. It is definitely a healthy snacking option.