By Isha Tandon, the digital content strategist at Orientbell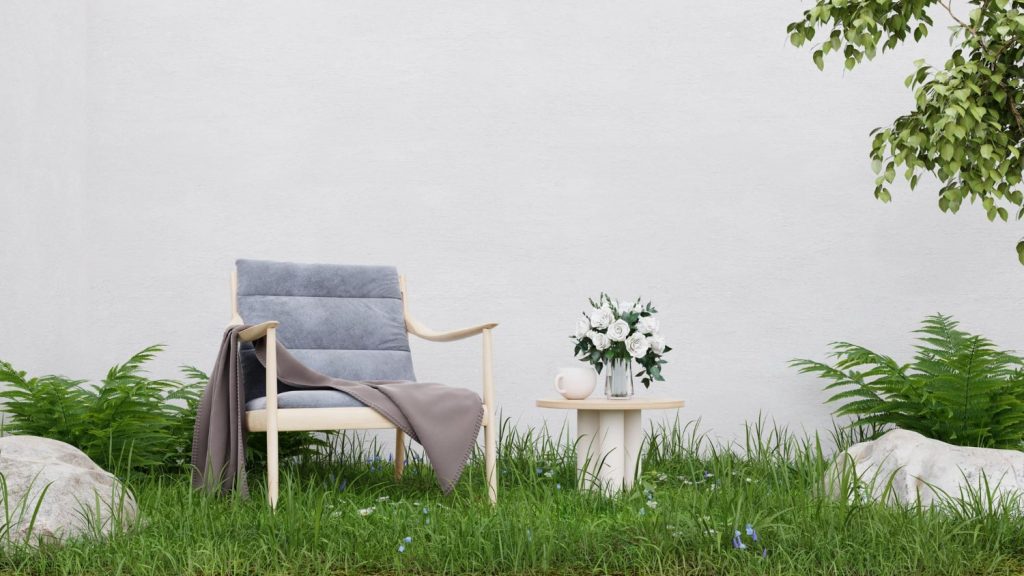 We all have a desire to have a stylish outdoor space to create a peaceful and calm environment. You might be wrong if you think that there are no ways to embellish your tiny backyard. Instead, there are endless backyard decor ideas to decorate your tiny backyard.
Create an outdoor space in your house that you'll never want to leave. To help you make the most of your little areas in your backyard, we've put together some brilliant small backyard decor ideas to transform your backyard space.
Here's How You Can Make Your Tiny Backyard Much More Appealing
Add height with string lights.
By draping lights across your yard, you can make your modest space feel even cosier. This will prevent you from having to use valuable floor space for standing lamps.
Invest in folding furniture.
The trouble with furniture, and especially lawn furniture, is that they take up a lot of space, which is problematic if you don't want to frequently run into them while moving around your little yard. Without sacrificing your usable central space, you can increase your gathering options by investing in folding furniture, which helps to save space while also creating a better environment.
Decorative flooring
Even if you only have a small amount of space to work with, you can still create a warm and inviting ambiance in your garden. To add a pleasant and lovely atmosphere to the little yard, you cannot miss out on the flooring part. To make your outdoors look even glam, think beyond the usual backyard flooring ideas and add outdoor floor tiles that complement your surroundings. There are many options available in different designs in the market specifically for outdoor areas.
Make space for outdoor dining.
Looking for outdoor ideas for small spaces to give them a more personalised look? Put a chair and a table in the middle of your backyard, then place plants and other greenery all around it to create a focal point for dining. Making a point to sit outside with your family to enjoy the fresh air can be aided by highlighting your outdoor dining space.
Swing small
By suspending a small swing chair from the deck cover or ceiling, you can draw attention to your geometric outdoor rug or tile work. An ideal location, don't you think, to finish your summer reading?
Add shelves to boost your planting space
There is no reason why shelves shouldn't be used outside in the same way that they are considered excellent storage and display solutions inside the home. Shelves are a practical location to put potted plants, vases of wildflowers, and small boxes of gardening equipment.
Bring picture frames or artwork outside onto the shelves during dry weather to make your backyard feel even more comfortable. You should opt for wooden shelves as they look much more classy and attractive, but always ensure that any wooden furniture can withstand the outdoors all year long, so it must be coated with an exterior weatherproof material.
Throw some shade
This tip is for you if you're looking to create a shady area in your tiny garden, perhaps to enjoy while reading a book, sipping tea in the evening, or just enjoying the fresh air.
Create a thick canopy to divide off a portion with the use of numerous tall plants and tiny trees. Simply, make it even more cosy by adding some pillows and rugs around.
Get crafty with your fence
You should always consider how to make the most of the limited area you do have because you don't have much space to cultivate plants. In this instance, adorn a wooden fence with a variety of foliage and in-season flowers in flat-backed pots.
Have fun with a bar on wheels!
On hot summer days, designate a location for refreshments to make sure that everyone is calm, cool, and hydrated. Choose a cart with wheels so you can move it around the room while the beverages are still flowing. Fill the shelves with party punch in pitchers, coolers, glasses, and cutlery.
Create a tiny but luxurious outdoor relaxation area
By placing patio chairs directly on the grass, you can (kind of) transform your backyard into a luxurious yet relaxing space. Plush pillows, patterned blankets, and battery-operated lanterns should be used to decorate the area.
We hope you liked some of these ideas and will implement some of them to create and embellish the tiny backyard, an outdoor space in your house that you'll never want to leave. This list is crucial since having an outside area that you want to spend time in can significantly improve your outlook and way of life.
Author Bio:
Isha Tandon has worked within the architecture and interior design industry as a flooring consultant expert – specializing in tiles, stones, and terrazzo. She has worked with Orientbell Limited, a leading tile manufacturer in India, as a product development manager in the design team and has recently joined the marketing team as their digital content expert. Her experience comes in handy in understanding the audience as she creates value-driven functional & informational content for the readers. She creates lifestyle pieces that focus on interior design products, trends, and processes. She loves to travel to historic places with rich architecture.