Soaking in the spirit of Mumbai skyline, its glimmering coastline or a busy shopping street, there is something rather magical about dining in the open, under the stars, especially on Valentine's Day. If a Pinterest board of idyllic Mumbai's best view restaurant existed, Allamanda Terrace at Hotel Marine Plaza, would probably be its most popular pin. If you're scouting for a perfect place to enjoy a romantic evening with your Valentine, this is the place to dine amidst a magical setting!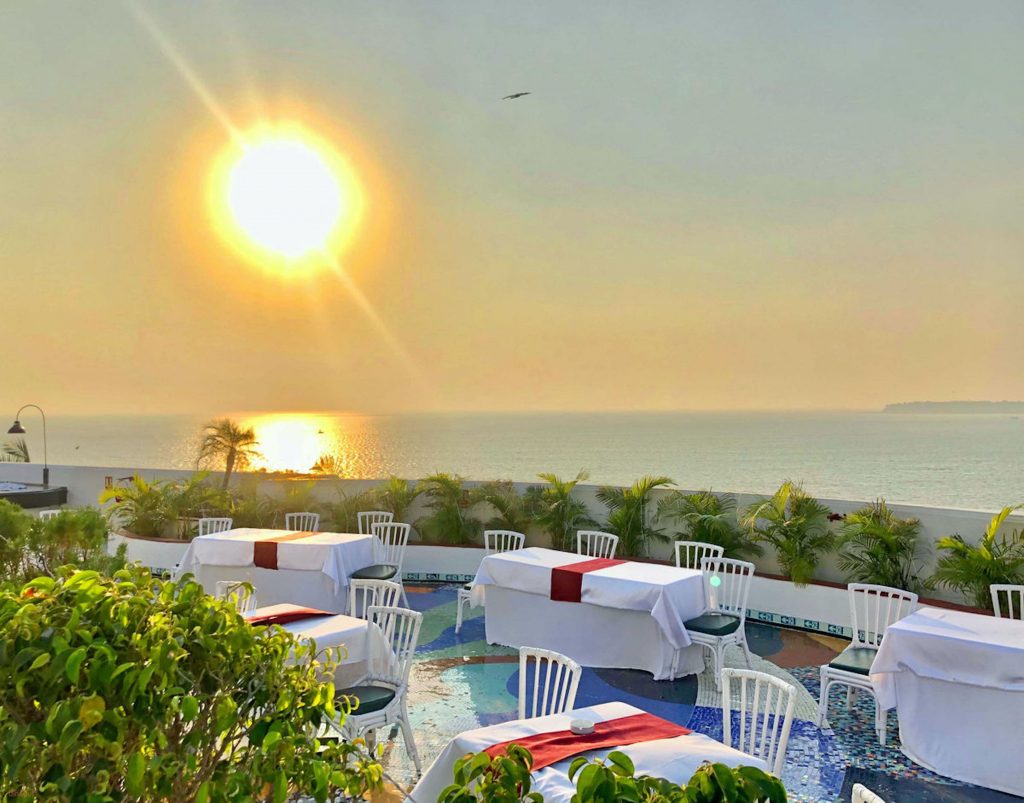 Overlooking Mumbai's Queens necklace, this rooftop restaurant offers delectable Indian Progressive cuisine curated by Chef Kshitiz Shekhar. While welcoming glorious sunsets accompanied with the sound of Indian Instrumental music, one can sit back and relax with their cocktail, by the glass bottomed pool on the rooftop. The vibe is informal, sociable and fun, offering panoramic views of the city. An idyllic location for a romantic date with your special someone, or an evening with friends to enjoy your favourite sport live on a huge screen!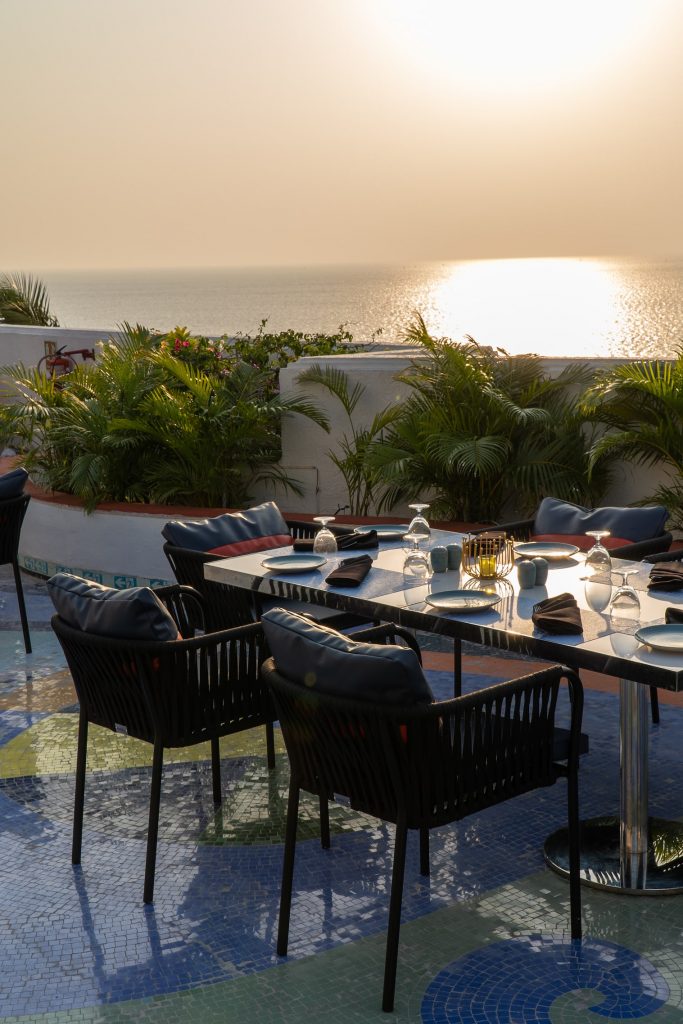 Whether you pause to watch the waves or the sun going down, you can do it all at the Allamanda Terrace. Keeping the concept of 'Dine under the stars', that fits perfectly into Mumbai's culinary gap especially with their live electronic kitchen concept. Their Valentine's Day Buffet Deal comprises dishes one must try! The highlights include – Starters such as Edamame aur Methi ki Tikki, Thyme flavoured Paprika Chicken Tikka, Charmoula Fish Tikka with Mango Chili Dip, and more; to begin from the soups like Duo of Creamy White & Green Asparagus Shorba, and Paya Ark. From mains – some of the recommendations are Coriander Pesto Chicken, Gosht Nalli Nihari, Mango Charmoula Machhi, and more with a variety of Indian breads.
To complement this gourmet goodness, the menu also consist of delectable range of desserts like Thandai Cheesecake, Chena Malai Toast, Angoori Rabdi, Baked Gulab Jamun Shrikhand Tart, Rasmalai Tiramisu, and more.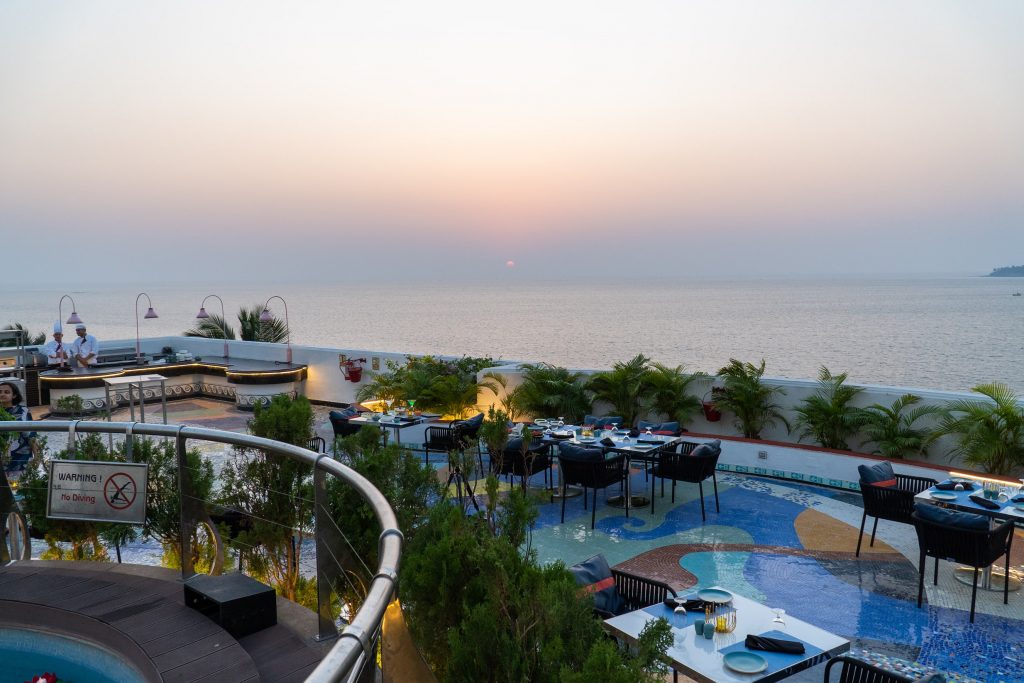 Raising a toast with your favourite cocktails and wines from the bar menu is surely a perfect getaway with a partner on this day of love. Some of their signature cocktails include – Martinis, Margaritas, Old Fashioned and more.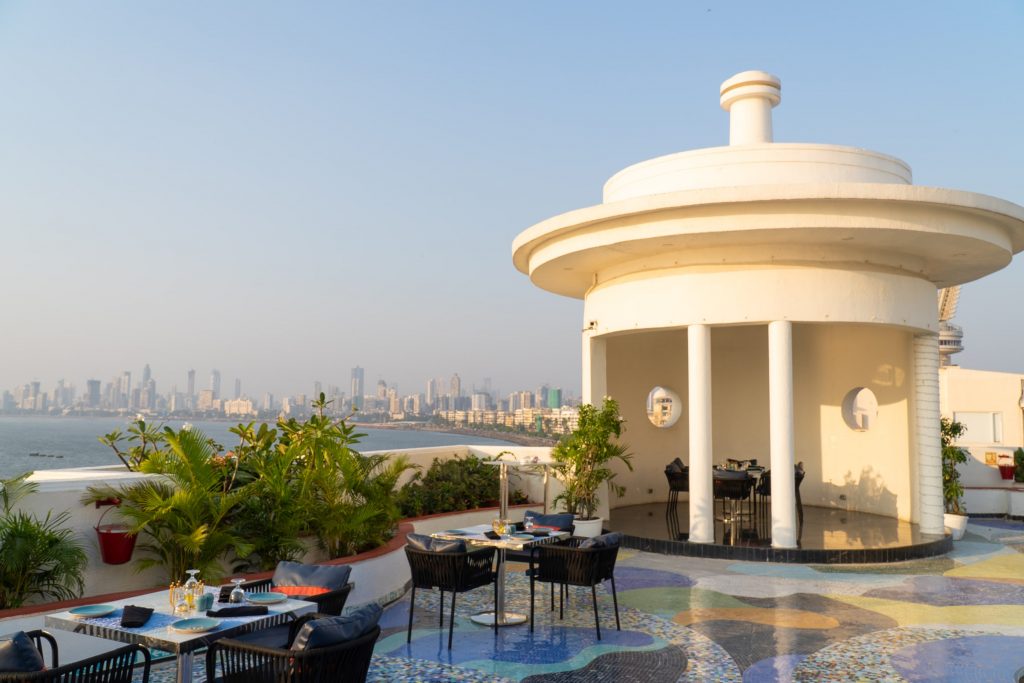 Allamanda Terrace is surely THE place to visit, if you want to hit the pause button on life and watch the magnificent orb of fire being silently gobbled by the Arabian Sea, this Valentine's Day.
Buffet price: INR 3499+ Taxes
Other Information:
Address: 29, Marine Dr, Opp. Cricket Club of India, Mumbai, Maharashtra 400020
Contact Number: 022-22851212, 7045945121
Timings: 5 pm onwards