1.Taki Taki
Embrace monsoon with Taki Taki's new delightful menu of ramen bowls and Cheung fun. For the Cheung Fung selection, prepare to savor delights like Crispy Prawns and Chives, Crispy Celery Chicken, and Crispy Exotic Vegetables. Each bite offers a burst of flavors that will leave you craving for more.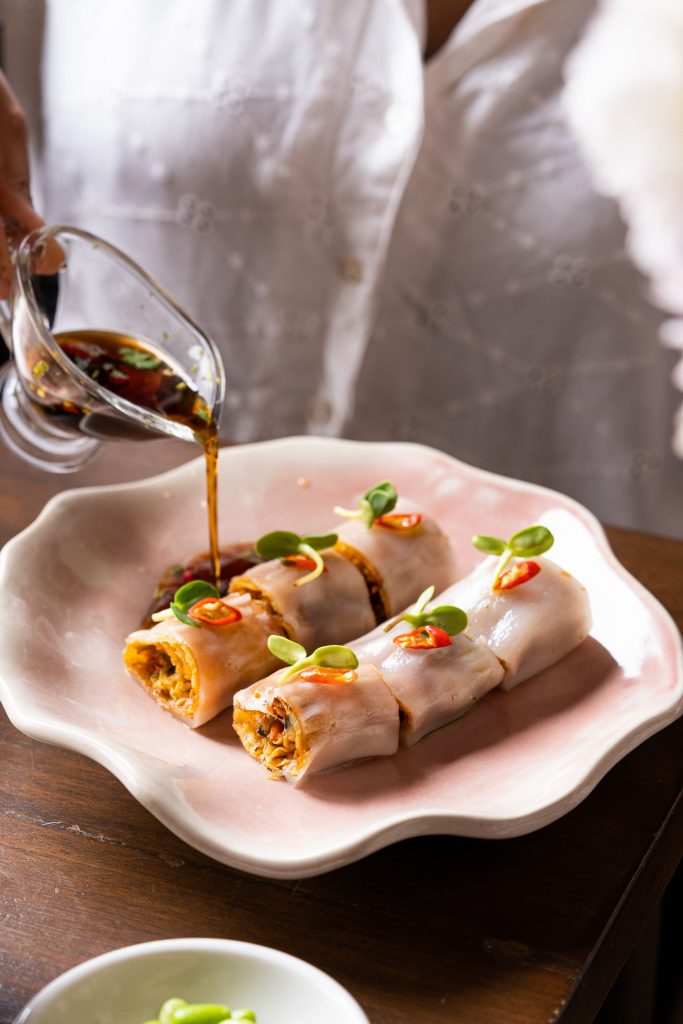 As for the Ramen Bowls, they are truly a class apart. Picture yourself relishing the Vegetable Ramen, with fragrant soy broth accompanied by tofu, bamboo shoots, sweet corn, and tender bok choy. Meat lovers can savour Chicken Shio Ramen featuring rich chicken broth, succulent grilled rubbed chicken, marinated eggs, and bamboo shoots. And, the Pork Char Sui Goma Ramen boasts luscious pork broth, braised pork belly, marinated eggs, and a delightful kick from chilli bean paste and sesame dressing.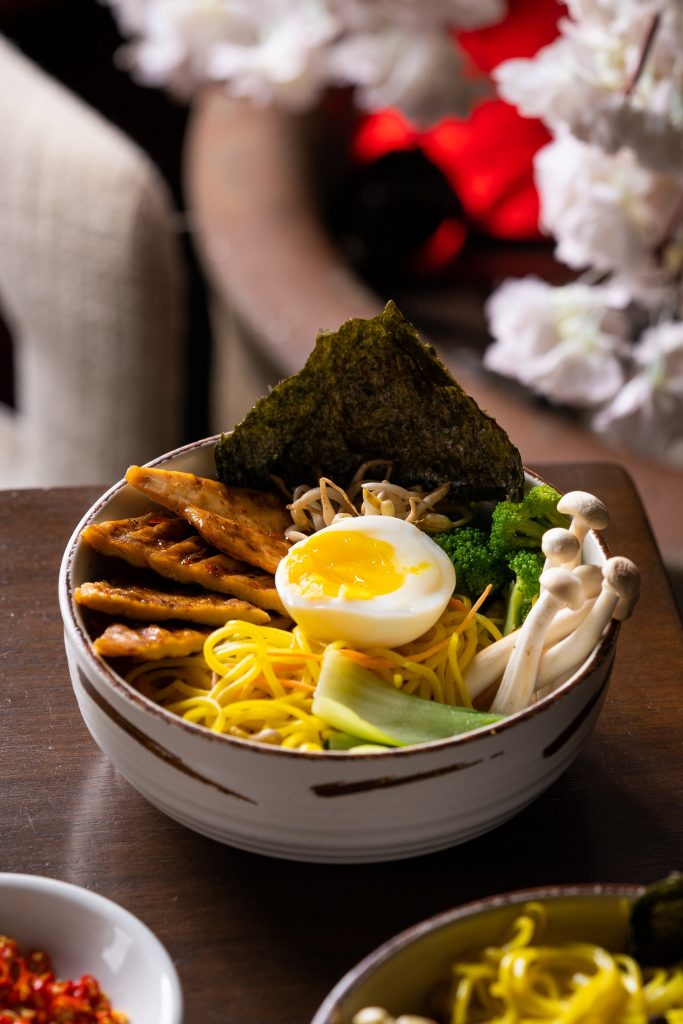 Other Information:
Date: 26th June to 26th July
Time: 12 pm to 4 pm | 7 pm to 1 am
Address: World Crest, Unit no.1A & 1B, Lodha, Upper Worli, Lower Parel, Mumbai, Maharashtra 400013
Reservations number: +91 7400491480
2. Thai Naam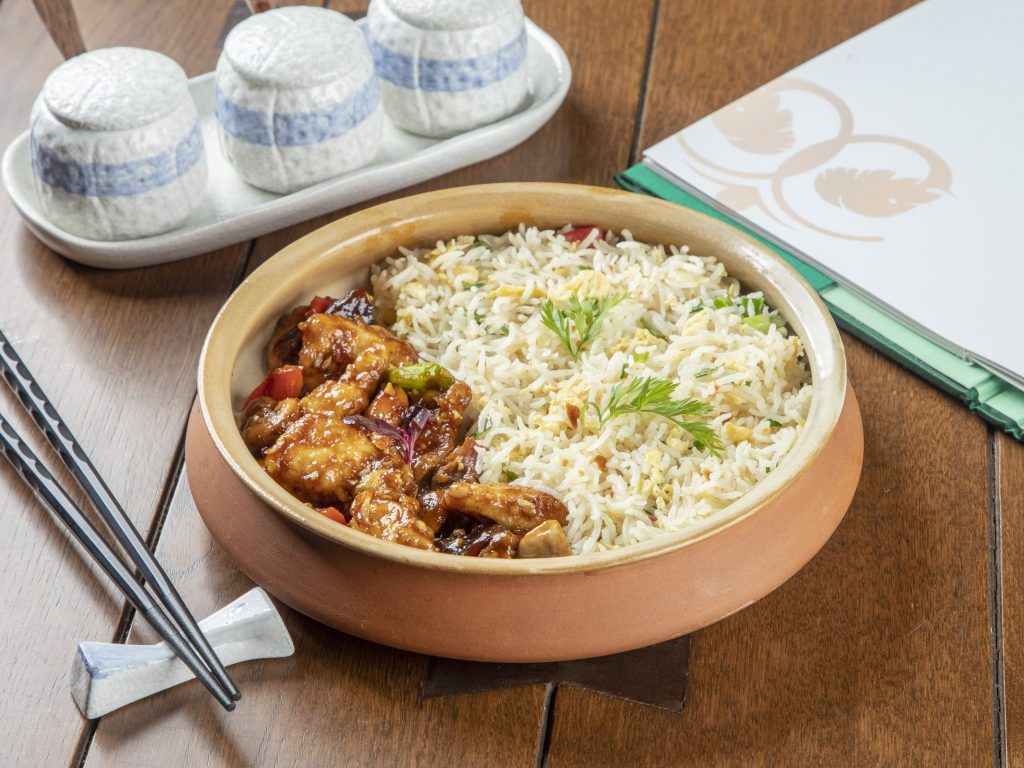 The highlights of the Monsoon Menu is the exquisite Dimsum and Bamee Noodle Soup, a delightful combination of succulent dim sum and flavorful noodle soup that promises to invigorate the senses. For noodle enthusiasts, the Fresh Rice Noodle Soup Meal and Clear Noodle Soup Meal offer an unforgettable culinary experience, delivering a harmonious blend of textures and flavors that capture the essence of Thai cuisine.For those seeking a touch of spice, the Tom Yum Soup Meal, Cloud Egg Soup provides a unique and captivating twist to traditional soup preparations. Thai Naam's Monsoon Menu also features the much-loved Buddha Bowl, a hearty fusion of fried rice with exotic vegetables and salad, accompanied by a delightful white garlic sauce. For those with a penchant for richer flavors, the Turmeric Fried Rice with sautéed vegetables or chicken. The Burnt Chilli Fried Rice with soya and garlic sauce, available with either chicken or vegetable, will entice diners with its tantalizing combination of flavors. To cater to noodle enthusiasts, Thai Naam offers Stir-Fried Creamy Noodles with grilled chicken or vegetables.
Other details:
Date : 15th June 2023
Address: 1st Floor Bay 99 Campus, near JW Marriott Sahar, IA Project Road Chhatrapati Shivaji International Airport, Andheri, Mumbai, Maharashtra 400099
3. Wakai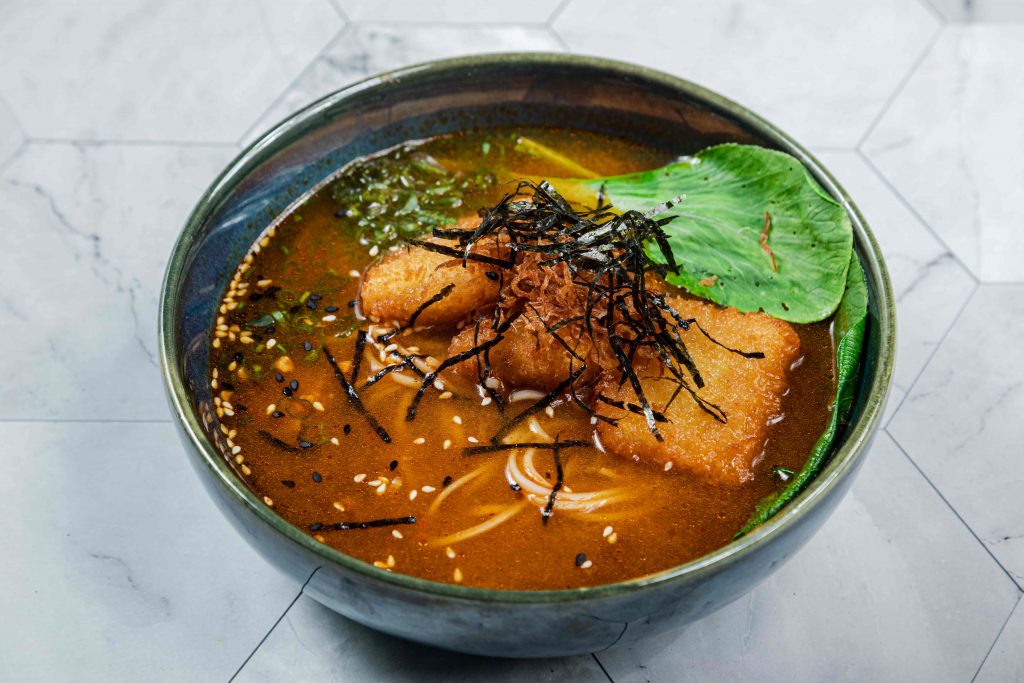 The monsoon season is the perfect time to indulge in the comforting and soul-soothing flavors of Japanese cuisine.
1. Spicy Miso Ramen:
Dive into a bowl of culinary bliss with the Spicy Miso Ramen. Immerse yourself in the rich umami flavors of the miso broth, delicately enhanced with the perfect blend of spices. Each spoonful is a burst of tantalizing flavors, accompanied by tender tofu karage and an array of fresh, vibrant vegetables. Spicy Miso Ramen is a true delight that will warm your soul on a rainy day.
2. Kimchi Ramen:
Get ready to embark on a flavor-packed adventure with the Kimchi Ramen. This remarkable creation harmoniously blends the fiery Korean spice with the delicate Japanese zuke flavors, resulting in a symphony of tastes that will leave you craving for more. Topped with tofu karage and an assortment of colorful vegetables, the Kimchi Ramen is an irresistible choice for those seeking a perfect fusion of Asian cuisines.
3. Veg Tantanmen Ramen:
Experience pure comfort in a bowl with the Veg Tantanmen Ramen. Savor the heartiness of the soya milk broth, infused with a delightful nutty flavor that envelops your senses. The combination of tofu karage and assorted vegetables adds depth and texture to this exquisite dish. Each spoonful of the Veg Tantanmen Ramen is a warm embrace that will transport you to a place of culinary bliss.
Other information:
Instagram: https://www.instagram.com/wakaimumbai/?hl=en
Address: Plot No 490, Pooja house building, MANGAL SANDESH, 490, 17th Rd, Khar, Khar West, Mumbai, Maharashtra 400052
Time: 12pm onwards
For reservations: +91 976999993
4. Boomburger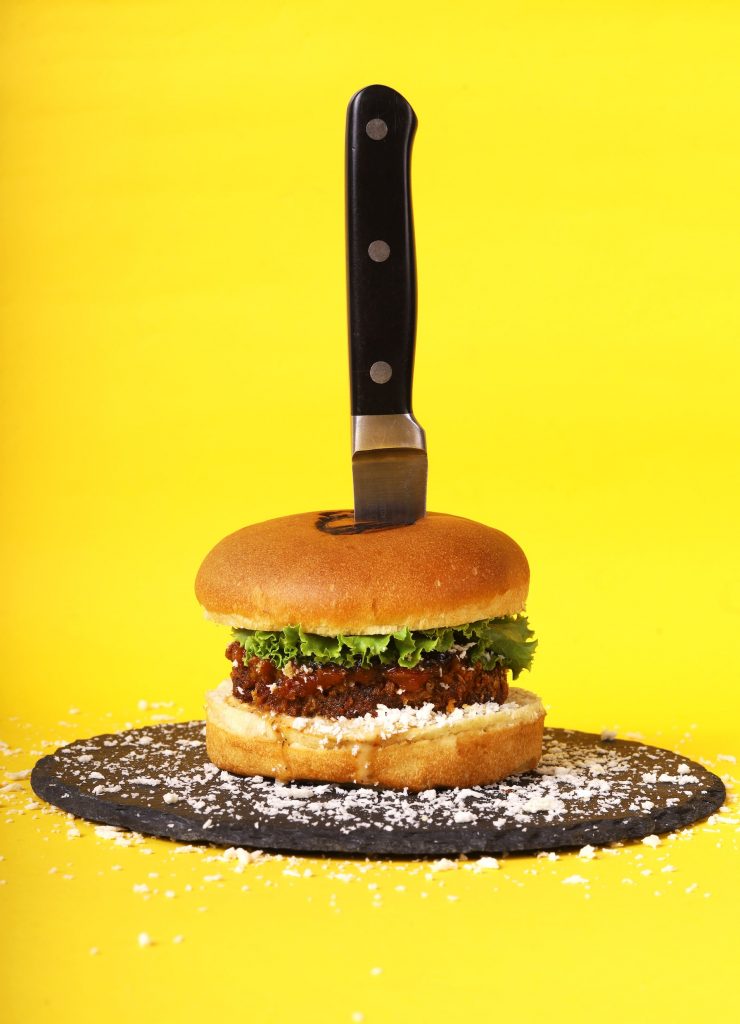 Embrace the monsoon season by indulging in our tantalizing Monsoon Specials. Our diverse menu features a range of delightful creations that will satisfy even the most discerning palates. Sink your teeth into the irresistible Bean Bomb Burger, bursting with flavor and textures that will leave you craving for more. Experience the fusion of Indian and American cuisine with our Masala Dosa burger, a delightful twist on a beloved classic. For those who appreciate the traditional, our signature Boomburger is a must-try, featuring premium ingredients that elevate the burger experience to new heights. Delve into the succulent Chicken Juicy Lucy, a juicy and savory delight that will leave you craving for another bite. And don't miss our Green Curry Fried Chicken burger, a vibrant and aromatic masterpiece that combines the best of international flavors.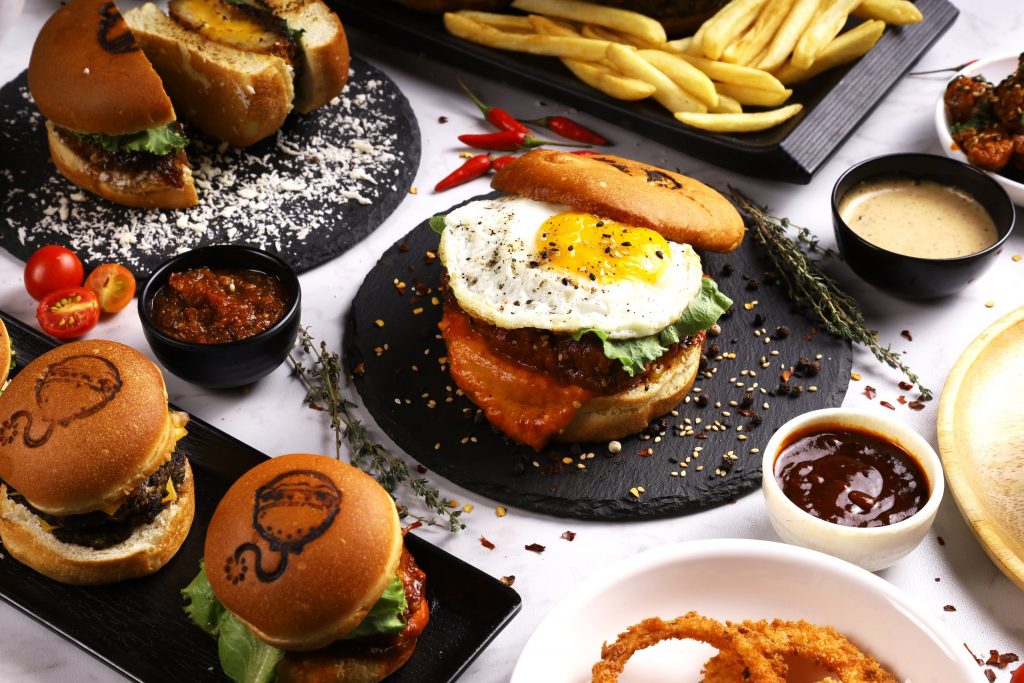 Order via: Swiggy or Zomato
5. Tokyo Matcha Bar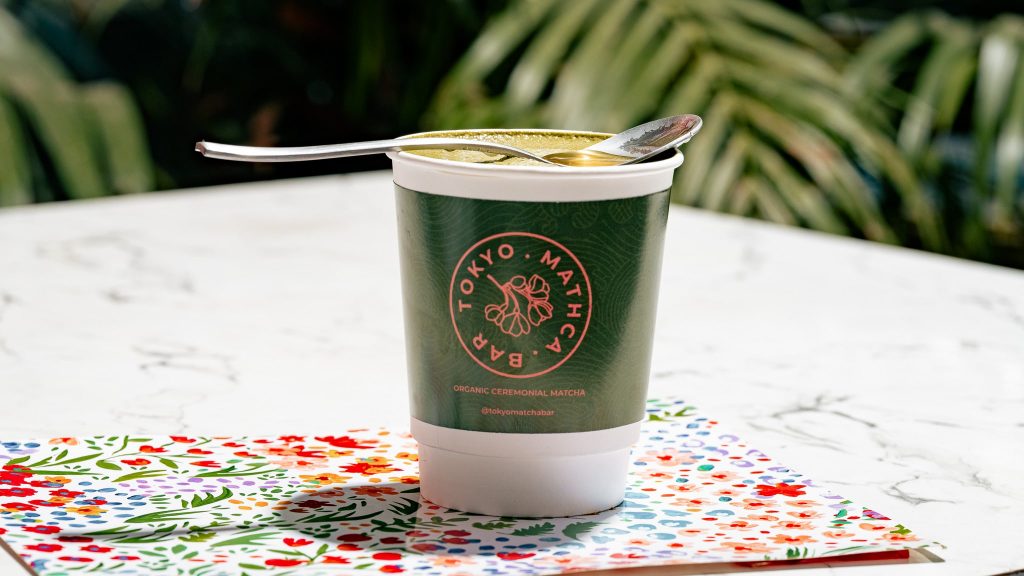 The Monsoon Specials menu at Tokyo Matcha Bar showcases a range of carefully crafted hot beverages that offer unique and enticing flavors. Whether you are a Matcha connoisseur or new to this vibrant green tea, these offerings are designed to cater to diverse palates and deliver a memorable taste experience.For those seeking a touch of sweetness, the Matcha Honey Latte and Matcha Maple Latte offer a tantalizing combination. The Matcha Honey Latte combines the richness of Matcha with the natural sweetness of honey, while the Matcha Maple Latte adds a delightful twist with the addition of maple syrup.The Matcha Vanilla Bean Classic is a timeless favorite that highlights the exquisite flavor of Matcha, complemented by the richness of vanilla. For those looking to try something new and exciting, the Dirty Matcha Latte is a must-have.To satisfy both the taste buds and the cravings, Tokyo Matcha Bar presents the Himalayan Pink Salt Matcha.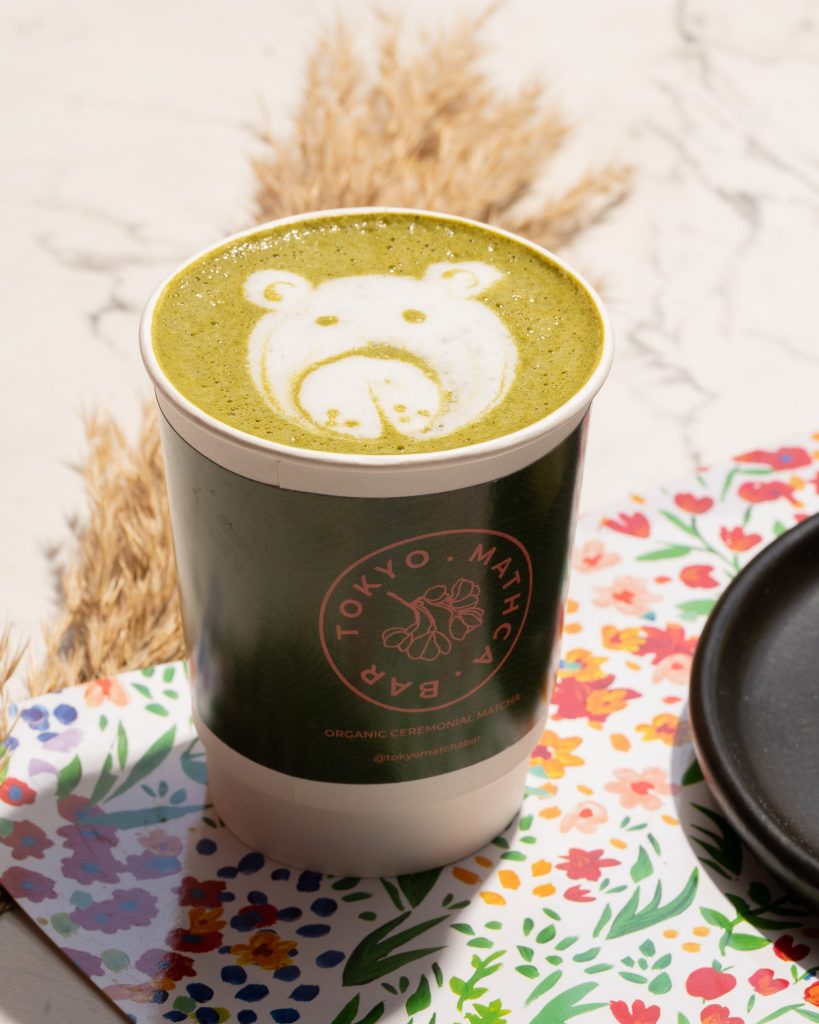 Other Information :
Direct orders: +91 90829 43228
Order Via: Swiggy and Zomato
Timings of delivery: 8 am – 11 pm
6. Tao Asian Kitchen, a quintessential Asian fine dine restaurant in Bandra: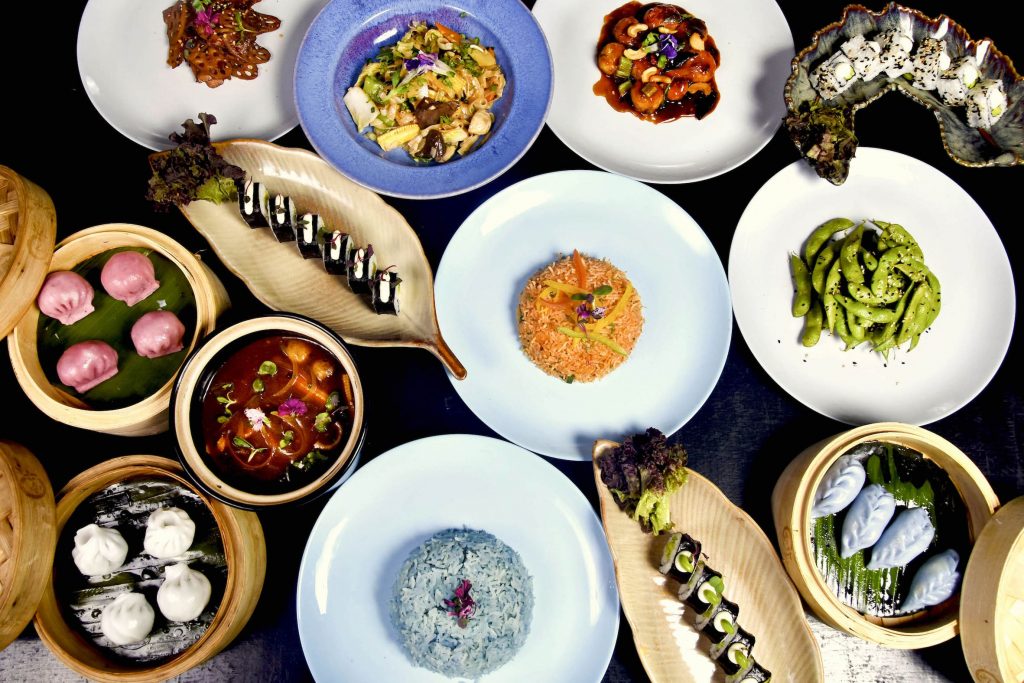 As the monsoon season sweeps across the city, Tao – Asian Kitchen invites you to savor a delectable range of monsoon dishes that will tantalize your taste buds.
Start with the Fiery Clear Soup with Glass Noodles, a spicy and comforting soup that will warm your soul on a rainy day. For a unique experience, the Tao Chimney Pot is a must-try. The delightful Bok Choy with Trio Mushroom dim sum, is a vegetarian delicacy bursting with flavors. For a spicy kick, the Peking Chilli Oil Dumplings are a perfect choice. Craving something heartier? Tao's Ramen selection will surely satisfy your appetite. The Shiitake Mushroom Ramen and the Spicy Coconut Ramen will take your taste buds on a delightful journey. Sushi lovers will be delighted by the Truffle Edamame Uramaki and Spicy Asparagus Uramaki, their flavorful delight will leave you craving for more. Tao presents an assortment of appetizers such as Jade Rolls in Hot Garlic Sauce and Korean Steamed Lotus Stem which are refreshing and light options. For the main course, the Hand-Picked Vegetables in Kung Pao Sauce, Schezwan Mapo Tofu, are the bestsellers. For a fiery experience, the Asian Greens in Fiery Pepper Sauce will ignite your taste buds. Finally, the Tofu with Oriental Vegetables in Hunan Sauce is a satisfying and wholesome option for those seeking vegetarian delight.
Immerse yourself in the sophisticated ambiance and let Tao's culinary expertise transport you to a world of gastronomic delight.
For reservations and more information:
Website: www.taoasiankitchen.com
Instagram: https://www.instagram.com/tao_asian_kitchen/