Boogie Tales, a contemporary Indian Bar Room offering Modern Indian Cuisine and Cocktails, is set to enrich Pune's dining scene. Created by interior designer Misbah Kapadia, founder of Design Konstruct, this restaurant aims to harmonize flavorful fusion cuisine with an unforgettable ambiance. The interior design seamlessly combines modern and contemporary elements, providing a space that resonates with comfort and sophistication.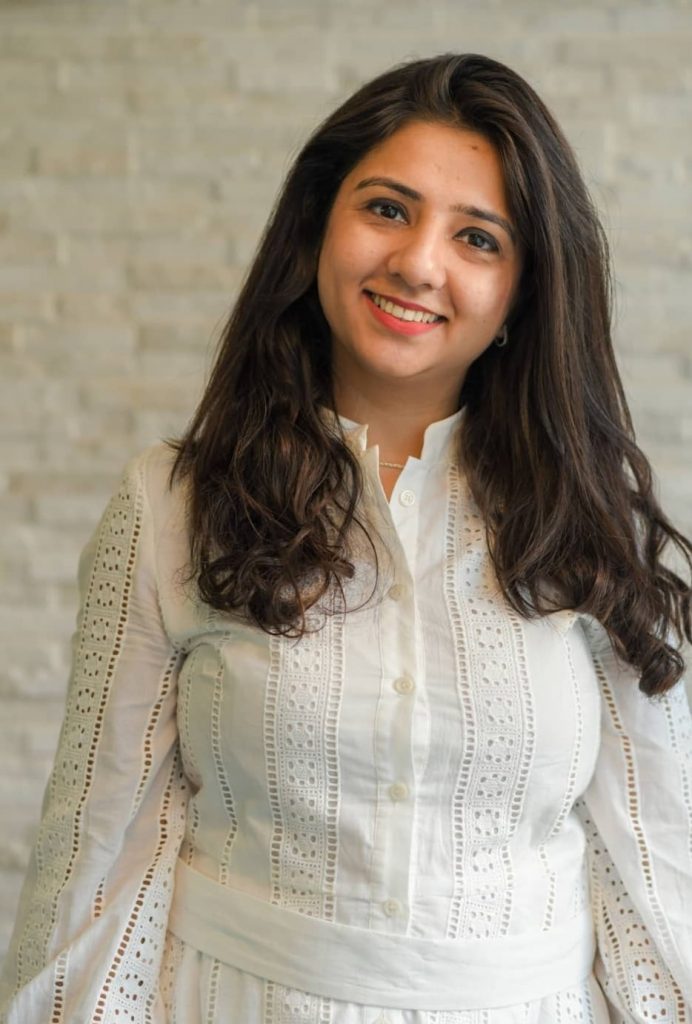 Boogie Tales boasts a captivating ambiance that includes both indoor and outdoor dining options. The interior spaces are carefully curated to infuse modern aesthetics with traditional Indian elements. The fusion of these design elements promises a distinctive dining experience that appeals to the senses.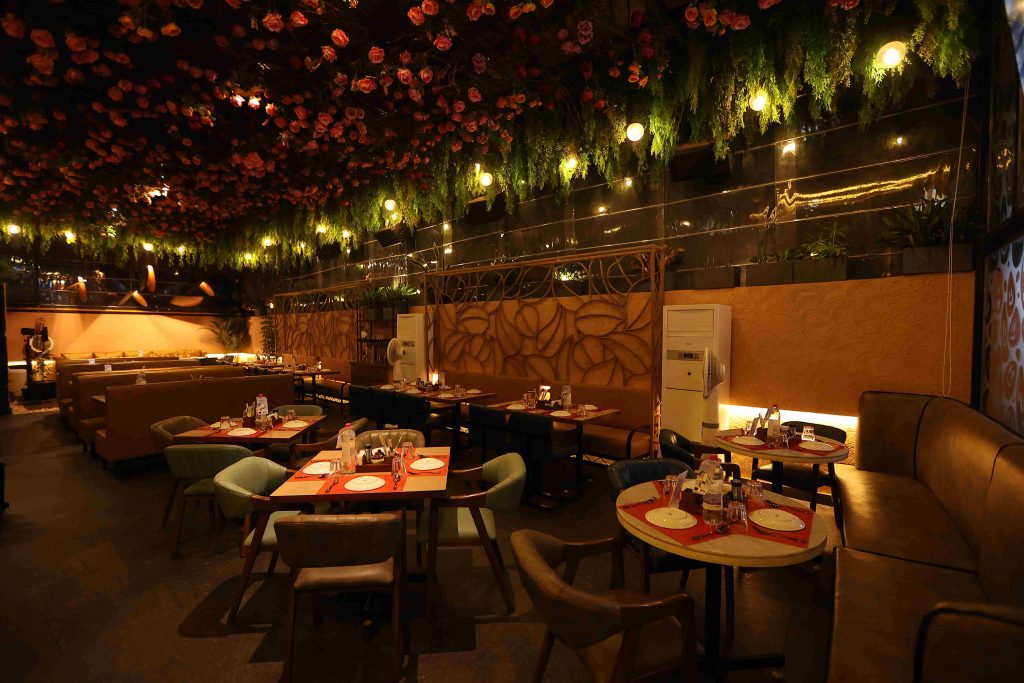 The principal front entrance showcases an elegant design, featuring a black metal structure section complemented by glass panes adorned with a unique film design that incorporates the Boogie Tales logo. This artistic touch welcomes patrons into a world where culinary delights and aesthetics converge.

Interior Elements:
Wall Painting and Hybrid Table:
The right corner of the restaurant showcases a wall painting with flute-like patterns, creating an engaging visual effect. Adjacent to this, a hybrid-height single-sided table offers a unique seating arrangement that encourages interaction and engagement.
Illuminated Wall Log and Headphone Model:
Towards the kitchen wall, a sofa back fashioned from illuminated wood logs provides a warm and captivating ambiance. This wall is adorned with texture paint and features a specially designed oversized headphone model, adding a playful and distinctive touch to the space.
Bar Area:
The bar area is designed to be a focal point of the restaurant. A spacious bar counter, accessible from both indoor and outdoor areas, features a captivating glass and metal structure section at its back. The bar counter is topped with granite and colorful tiles that extend onto the floor, adding vibrancy to the space.

PDR (Private Dining Room):
The PDR offers an intimate setting with a low ceiling cleverly camouflaged with artificial roots. This unique ceiling treatment adds depth and intrigue to the private dining experience.
Washrooms:
The washroom design reimagines vintage elements with a modern twist. Refurbished old doors serve as washroom entrances, while modular partitions and acrylic mirrors on the ceiling elevate the design. The washroom doorway features an intricate 8" metal structure full screen with black and white thread-work design. The walls are adorned with POP flutes and finished in high gloss polish.
Outdoor Space:
The exterior entrance is a visual spectacle with grand LED-lit white planters adorning the entrance. The walls exhibit a textured design in two tones, one featuring a rough charcoal grey background with the brand logo intricately woven in thread-work. Two large sofas made from metal structure and cane provide comfortable seating against the walls. The ceiling is adorned with an array of assorted flowers and leaves in various colors, creating a refreshing outdoor ambiance.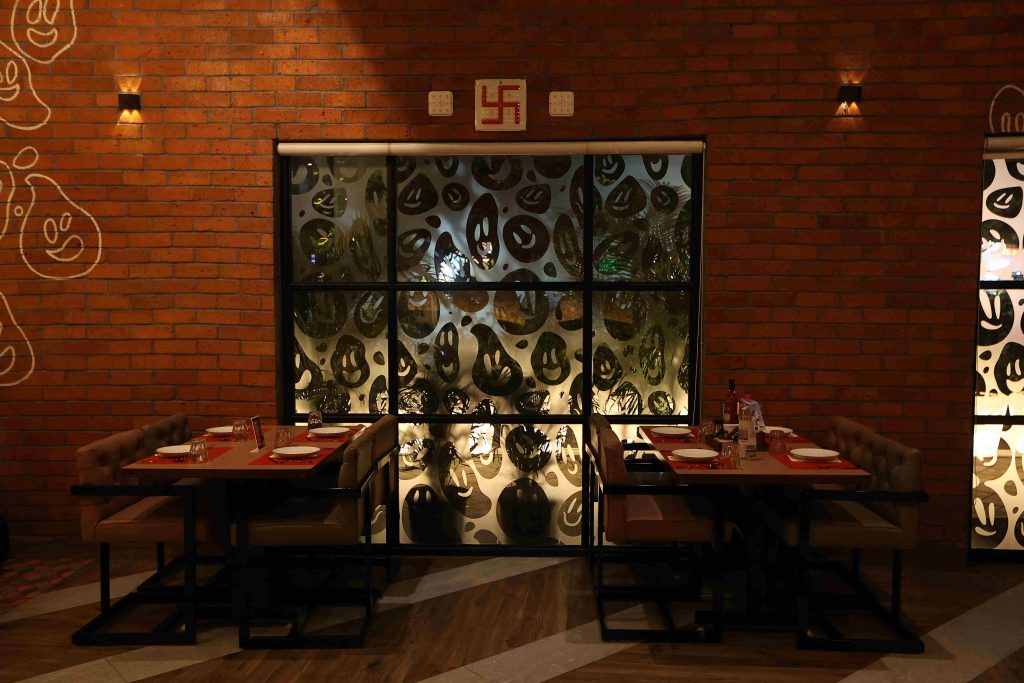 Boogie Tales restaurant, designed by Misbah Kapadia of Design Konstruct, brings to life an enchanting fusion of modern Indian cuisine and cocktails within a captivating ambiance. Through a thoughtful blend of contemporary design elements and traditional motifs, the space offers an alluring and unforgettable dining experience that caters to both the palate and aesthetic sensibilities of its patrons.