The collection includes hand-painted poojathali, jewelry, handloom sarees, and dupattas for the fashionable Indian women
www.itokri.com, India's leading portal for curated handicrafts and handloom products, has introduced a new collection of gift sets for the upcoming Indian festival KarwaChauth.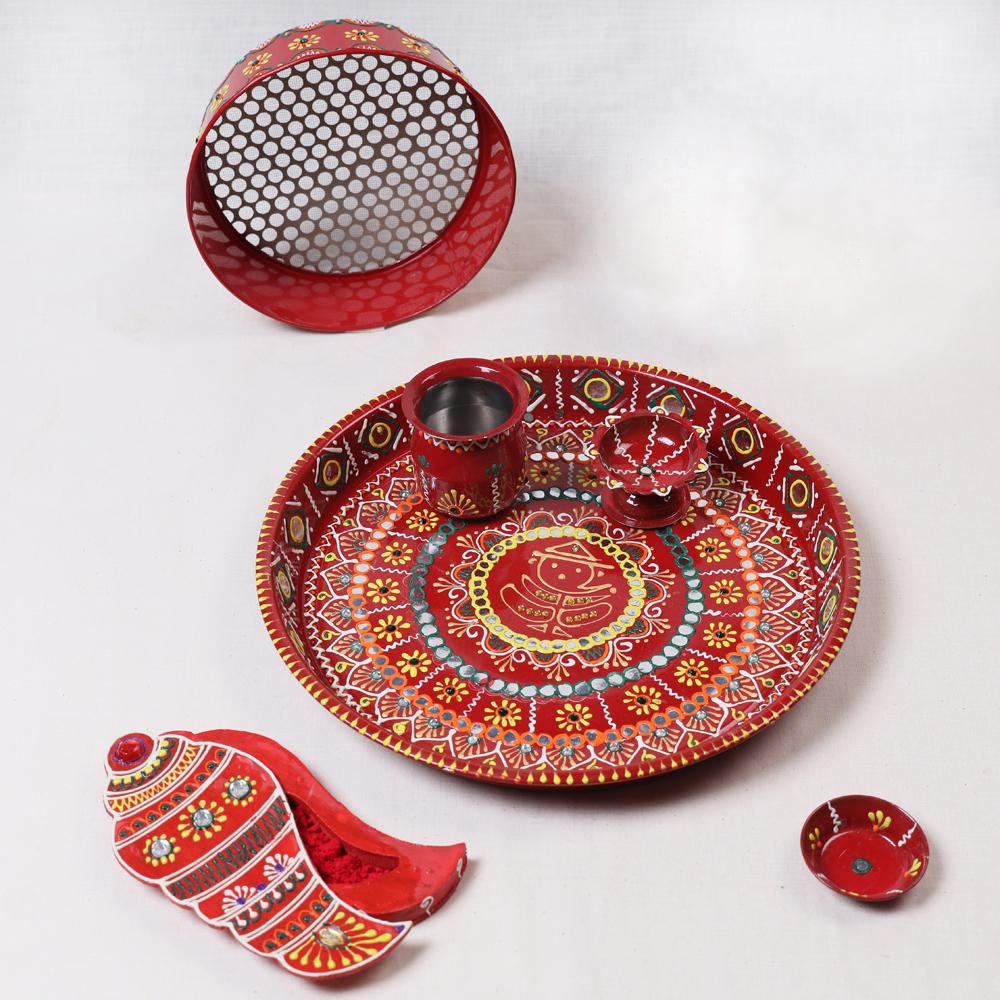 The hand-picked gift sets include hand-painted Thali, Channi, Sindur Box, Kalash, Deepak, Camphor Bowl, Jewelry, Handloom dupatta andsarees. One can even buy a basic set without jewelry and clothes. All items are hand-painted and decorated.
The curated sets include handloom Chanderi Silk Sarees, Chanderi Silk Dupattas, PhulkariDupattas in festive and vibrant colors of red and green. A customer can even customize the gift box with their choice of saree/dupatta from the website. Oxidized jewelry including, earrings, bangles, and toe rings, are also a part of the combo collection.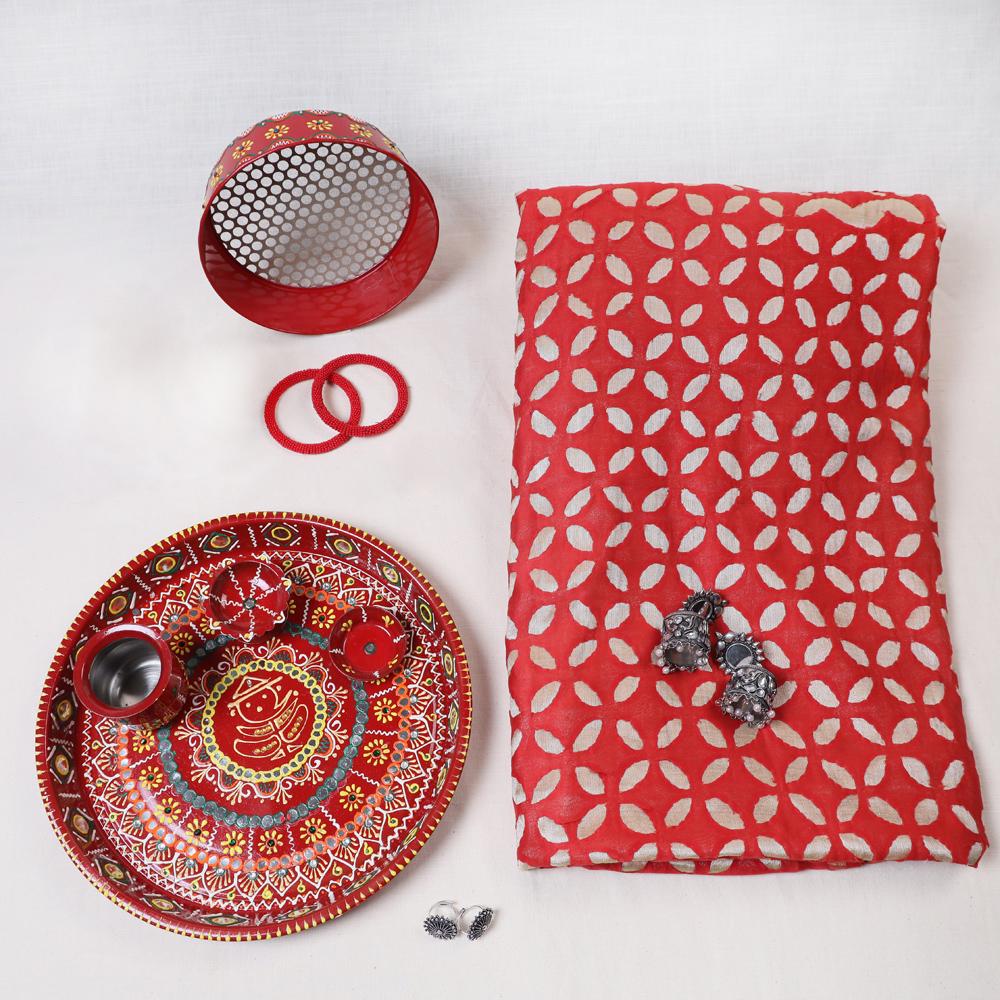 The price for the gift collections starts at Rs. 1250/- and goes up to Rs. 6500/- depending on the type of saree/dupatta selected.
iTokri, known for its eco-friendly packaging and hand-written letter on handmade paper, is also personalizing packaging and gifting options on request. Commenting on the relevance of KarwaChauth and celebrating festivals virtually, NitinPamnani, Co-Founder, iTokri, says, "It is an age-old ritual to buy/gift pooja essentials along with new clothes and jewelry during KarwaChauth. At iTokri, we have more than 100,000 listed items from the handicrafts and handloom segments and have made these specially curated gift sets for our customers from across the globe, helping them unite in the joy of festivities even if it is virtually." Some combo sets are also available with sweets, dry fruits, and chocolates.

About iTokri
A handwritten note on a piece of recycled paper and a handmade trinket is what one receives with every order, neatly wrapped in eco-friendly packaging from Gwalior-based iTokri, making it one of the most loved e-commerce portals to a discerning domestic and global audience who are enthusiastic about Indian handicraft and handloom products.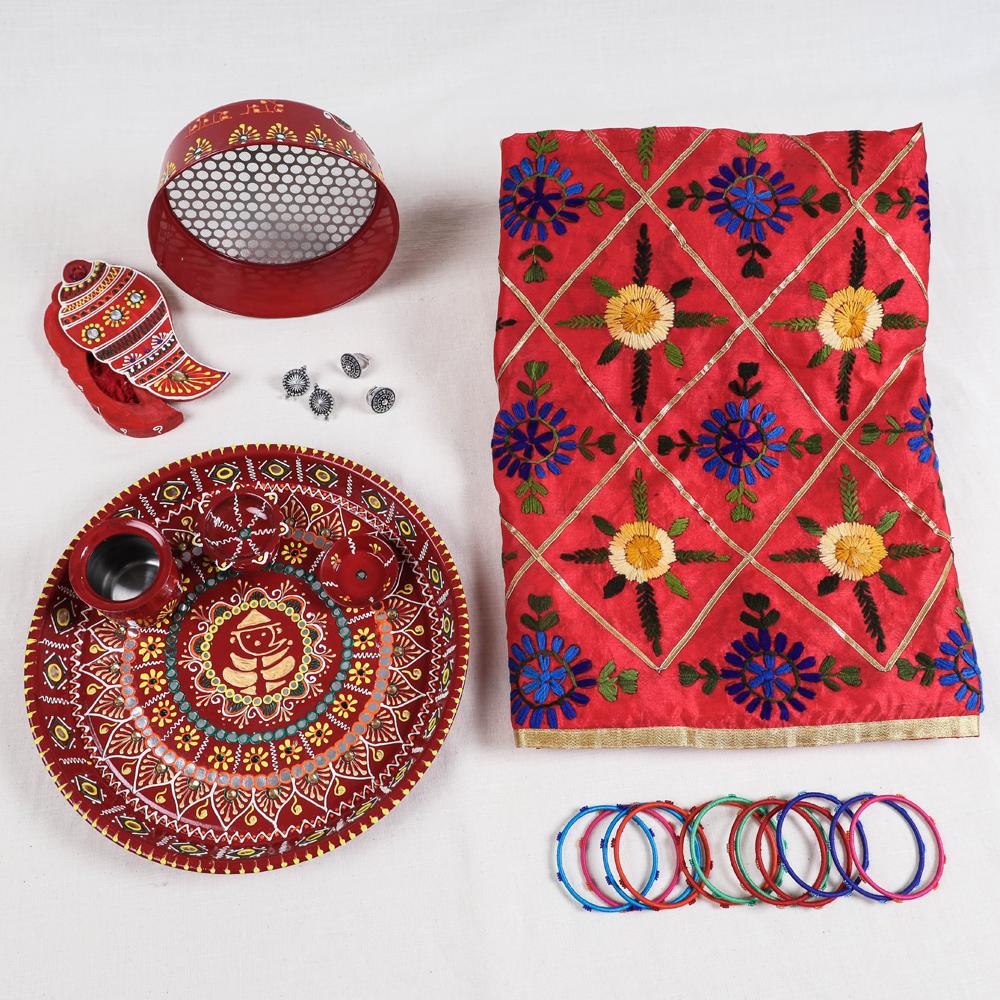 The online store for handicraft, handlooms, fabrics, jewelry, paintings, and other artworks is India's only crafts and loom retailer with a hundred percent inventory of handmade artisanal products ranging from Punjab's phulkaridupattas and Gujarat's bandhanisarees to Andhra's ikkat handloom fabrics, and Odisha'spattachitra paintings. It sources products, including jewelry, dress materials, and household items from nearly 10,000 artisans across India, making it the largest curated portal for art and handicraft products with over 100,000 listings. The portal adds 500 plus new products on a daily basis too.