Giving back to the motherland is what the Co-founder and Chief Operating Officer of Scitron, Ravi Mohanlal Rohra stands for.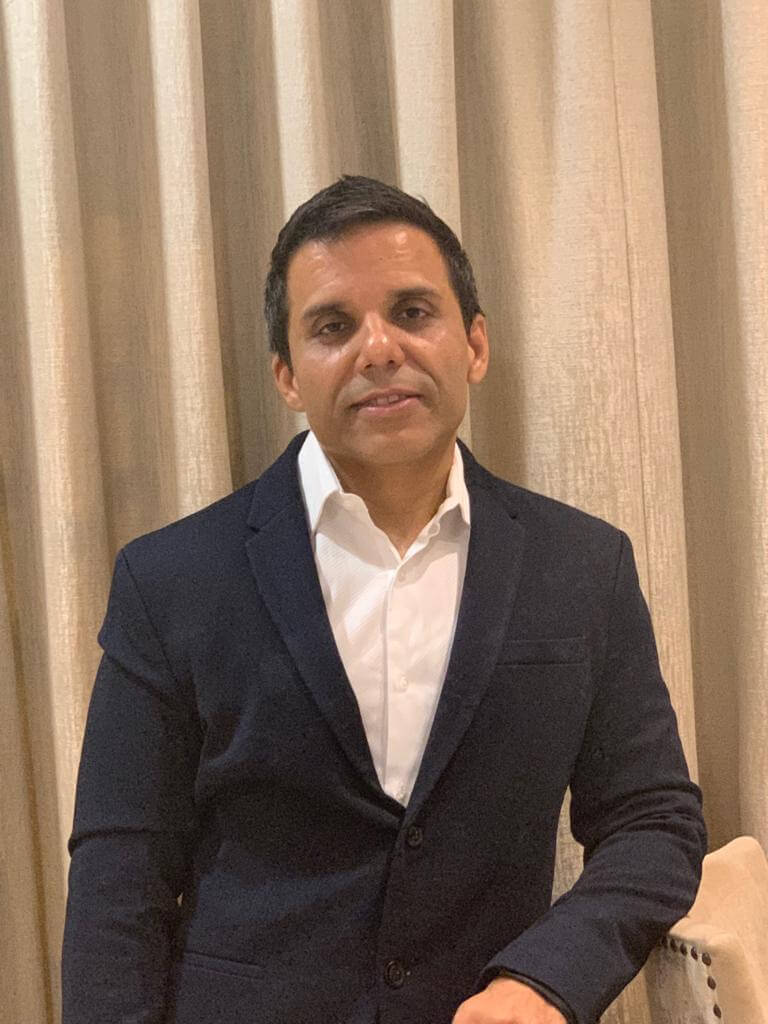 Graduated from Jai Hind College with a commerce degree, Ravi is also an alumnus of New Jersey Institute of Technology, USA  where he pursued M.S. in Management Information Systems in 2000 and also gathered hands-on experience. From working in USA's Silicon Valley based firm for innovating patented technology solutions and as a broker in real estate company Century 21 to managing financial instruments in NYC's Wall Street, the young entrepreneur has also held notable positions in companies like Champion Mortgage, BEA Systems, Delta Dental and Lord, Abbett & Co. LLC.
Accumulating knowledge from the States, Ravi flew down to Mumbai and relocated to the financial capital of India. In 2012, he worked as the director of MusclePro Nutrition where he introduced an authentication solution that rewards customers on genuine product purchase.
Finding where his true passion lies, Ravi wanted to do something in the nutrition industry. So, he joined hands with his brother Dilip Mohanlal Rohra with whom he started his dream start-up, Scitron in 2018.
The brainchild of Ravi and Filip, Scitron gave wings to Ravi's undying fervor to comprehend the science behind nutritional products. Scitron (Nutritional supplements) is constantly working towards providing quality added nutrition to consumers who are passionate about fitness.
Determined to reach newer heights, the businessman is utilizing cutting edge formulas to create the best version of products for nutritional use. Well, it's definitely delivering magical results across the spectrum.
Keeping in mind the needs of their Indian consumer base, the products of Scitron uphold international quality standards with the raw materials being directly sourced from globally renowned Glanbia Nutritionals.
Like every brand has its specialty, Ravi's Scitron is driven by research from pharmaceutical expertise, ensuring 100% genuine supply of protein. Ravi ascertains that the products are made with premium ingredients and an easily soluble formula. Scitron is one of the first brands to launch Vegan Branched Chain Amino Acids (BCAA). Unlike their competitors who rely on cheaper animal origin BCAA sources, this nutritional supplements brand strictly uses only the Vegan counterpart of BCAA.
With the help of their team, Scitron has just launched the Volcano Pre-Workout product. Giving an edge to the brand, it is one of the best formulas for a pre-workout that complies with all the regulations laid out by FSSAI. The brand is using the fastest digesting protein, Hydrolyzed Whey Protein Isolate, which gives instant results to anyone consuming it.
Scitron serves the entire family of Sports Nutrition products. Their profile covers categories like Protein, Mass Gainers, Amino Acids, Pre-Workout, Intra Workout, Post Workout & Recovery and Essential Fatty Acids. They're also working towards introducing a whole range of Vitamins, Immunity Boosters, Fat Burners, Protein Bars and much more.
Having such a huge range of products, Scitron has been featured in the best sellers list of products on Amazon and Flipkart since the first year of its launch. Their penetration on Specialty Stores continues to increase with products reaching in far off corners of Jammu & Kashmir in North as well as Assam and Mizoram in North East.
Continuing to be one of the fastest growing brands in the Sports Nutrition industry, they've added a variety of products to be even more effective in this COVID affected year. With a goal in mind, Ravi and his team aim to be trendsetters in the industry by carving their own path.
Hoping to make Scitron India's go-to and ideal supplement brand, Ravi believes in giving back to the economy first and uses his voice to promote local Indian brands.