When one thinks of rajma or kidney beans, you usually start daydreaming about the yummy rajma chawal. But well, rajma is used in other dishes too, adding a magical touch of its own. Loaded with healthy nutrients, have a look at rajma based snacks with your masala chai or coffee while enjoying the cool breeze in your balcony:
1. Sandwich
Grilled Rajma Masala Sandwich is a fusion sandwich dish which is filled with spicy rajma masala. You can serve this as a tea time snack. Using grilled sandwich maker, keep two breads in it and stuff it with rajma, potatoes, chili powder, coriander leaves and salt. After 15 minutes, the delicious sandwich is ready!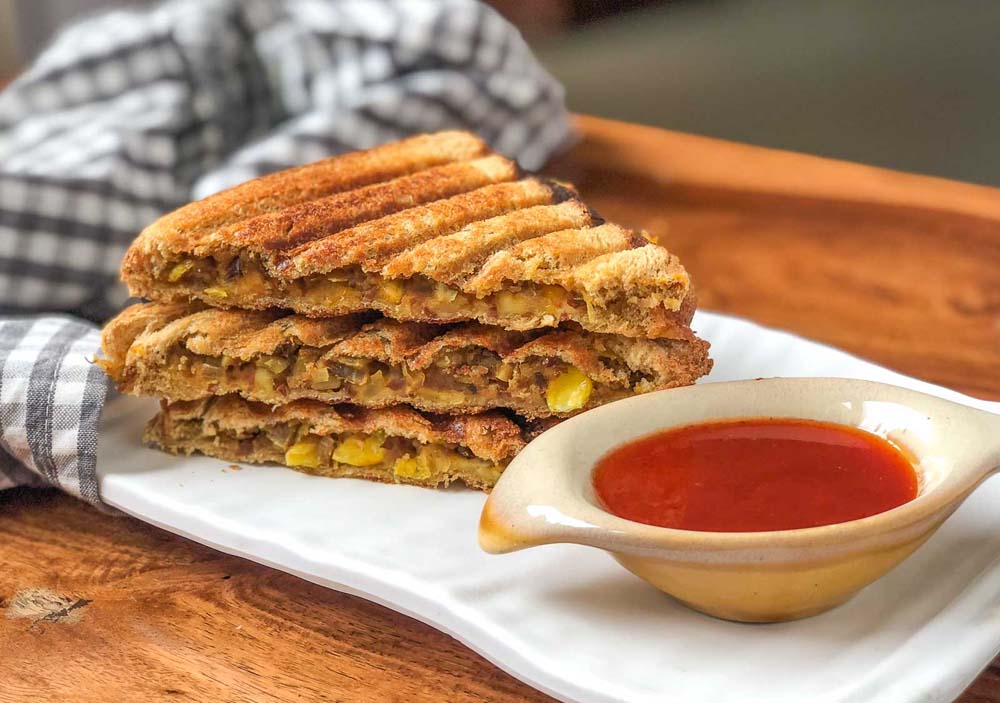 2. Humus
A traditional dip from the Middle East served with pita bread or grilled meat, hummus is healthy and nutritious. Give it a twist by using rajma along with garlic and sesame seeds to enhance the flavor and giving it a creamy texture. Giving it an Indian touch for a zesty flavor, add lime juice!
3. Biryani
A nutritional packed biryani is prepared with rajma and other Indian spices. Made in a pot over the stove while covered with wheat flour dough. For the biryani, use basmati rice and add rajma, veggies of your choice, salt, cardamom, cinnamon sticks, bay leaves and chili powder. Wait for 20 minutes for the aroma and serve the rajma biryani with mirchi ka salan or raita!