People love eating eggs for breakfast; they're cheap, versatile and packed with good-for-you proteins.The perfect start to your day, break out from the typical scrambled eggs and try these below given easy yet flavourful egg recipes. Have a look:
1.Eggs Benedict:
Warm toasted muffin bread with eggs poached perfectly to your desire, sounds like the perfect breakfast. For eggs benedict, heat a large skillet and add strips of bacon, fry until both the sides are brown. Keep it on a paper towel and in a large saucepan, boil water. To make the hollandaise sauce, melt butter and put three egg yolks, lemon juice and salt in a blender, blend until eggs lighten in color. Add melted butter and transfer it into a container. Meanwhile, crack egg and slip it into simmering water, after a few minutes gently lift it using a slotted spoon. Toast the muffin, top it with bacon, put a poached egg and pour on some hollandaise. Sprinkle some parsley and serve!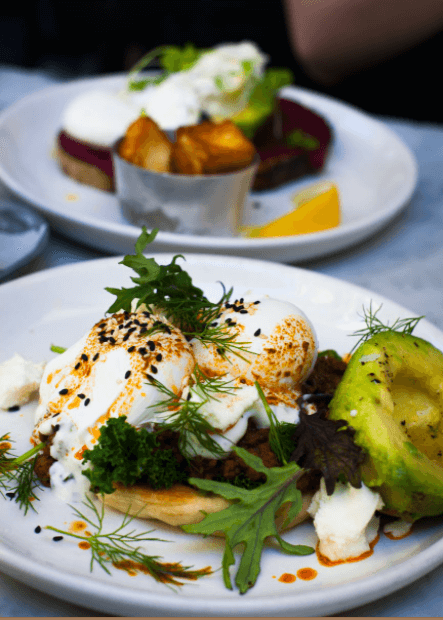 2.Shakshuka
An easy and healthy dish straight from Israel, Shakshuka is poached eggs; fun to say, make and eat. To make this, preheat the oven and warm oil in a pan. Later on, add onion, bell pepper, garlic, tomato paste, cumin, paprika, red pepper flakes, cilantro and salt, sauté. Crack the egg directly into it and don't let the white of the egg mix using a spoon. Sprinkle pepper and bake it for 10 minutes, transfer into a skillet and top with crumbled feta, fresh cilantro leaves, and more red pepper flakes. Serve with crusty bread!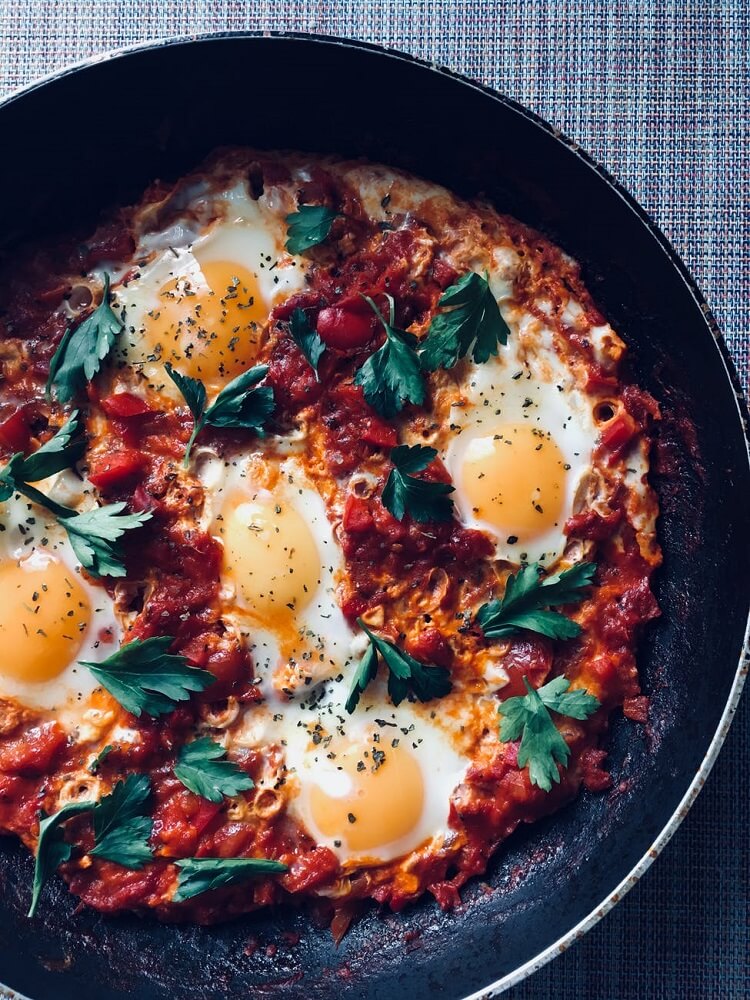 3.Deviled Egg:
One of the favourites among egg breakfast, for deviled eggs, place eggs in a saucepan and cover with enough water. Crack the egg shells, peel a slice into half, remove yolks in a bowl and place whites on a serving platter. Mash the yolks into a fine crumble and add mayonnaise, vinegar, mustard, salt and pepper, mix well. Evenly disperse the yolk mixture into the egg whites, sprinkle with paprika and serve!