The poster of Prime Minister Narendra Modi's biopic was launched and without any surprise it became the talk of the social media. The film is titled 'PM Narendra Modi' and has actor Vivrek Oberoi playing the lead.
The poster was unveiled by Devendra Fandnavis, CM of Maharastra, which shows Oberoi with prosthetics, on-point  makeup with grey hair and beard wearing a yellow kurta, quite a Modi look we would say. On the background there is India's flag against the backdrop of sunrise and the tagline reads, 'Deshbhakti hi meri shakti hai' and this poster was launched in 27 different languages.
'I believe the film will be inspirational. We always say Modi's life has been inspirational. He is like a raj-yogi and this film will get that in front of the audience. Vivek, we are very excited. We wish the film releases tomorrow but we know it is going to be a very difficult process and you will have to take it seriously. I have faith and predict that people will be inspired by this film,' the CM said.
Launched the official poster of film #PMNarendraModi in 23 languages with @sureshoberoi ji, @vivekoberoi , @OmungKumar , Sandeep Singh in Mumbai.
This film is based on Hon @narendramodi ji's life as the Prime Minister of India. pic.twitter.com/1A2YS5Ze68

— Devendra Fadnavis (@Dev_Fadnavis) January 7, 2019
The film that has been in the works since last three years is being directed by the ace director Omung Kumar who has films like Mary Kom, a sports biopic on the life of Olympian-boxer Mary Kom and Sarabjit, story based on the real life story of an Indian who accidently crossed the border and was sentenced to death in jail by the Pakistan Supreme Court, under his name.  The film is being produced by actor Suresh Oberoi and Sandeep Ssingh.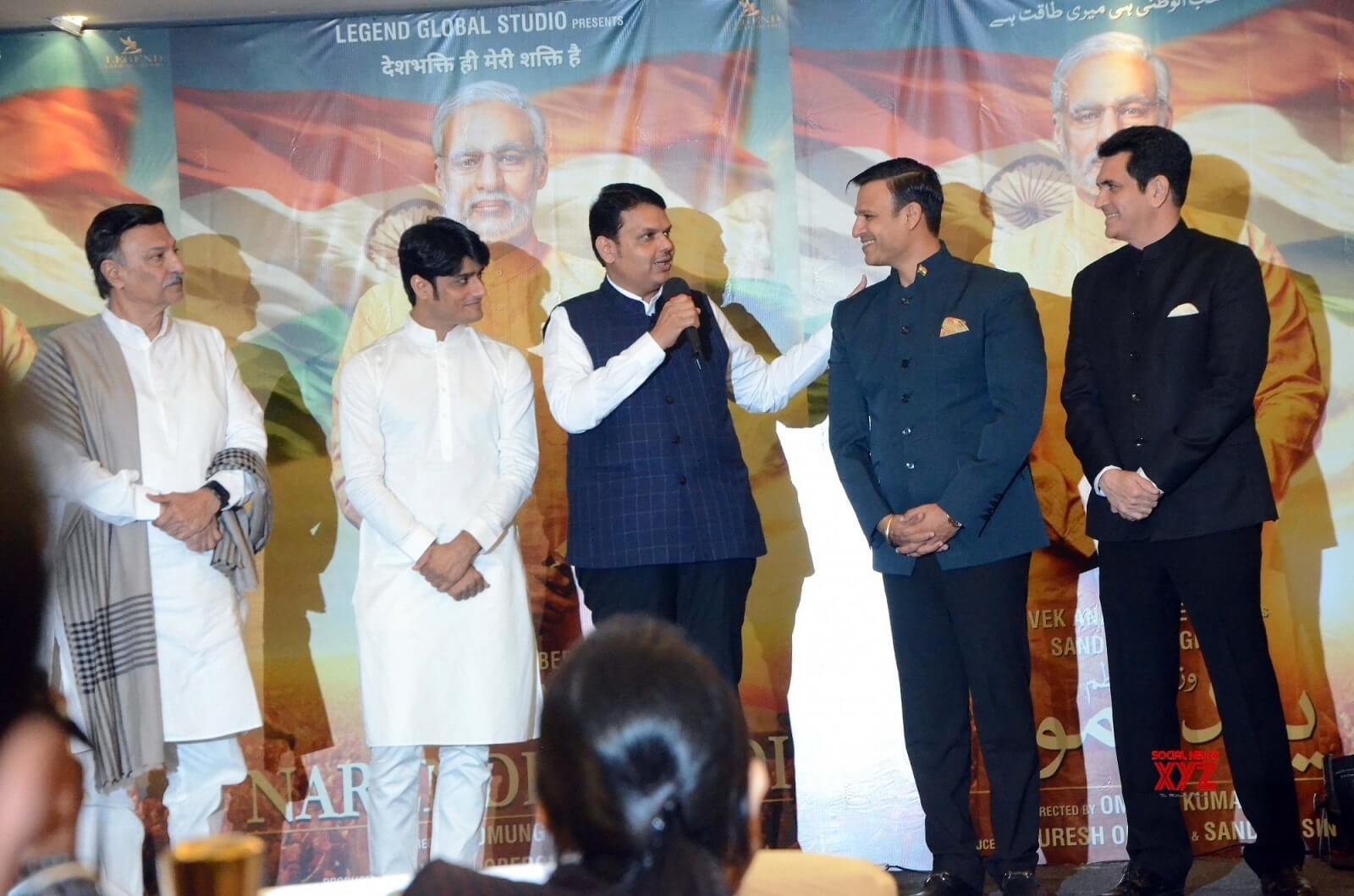 'I am extremely fortunate. Today, I am feeling like I felt 16 years ago, during 'Company' days. I am feeling the same kind of excitement and hunger because this is a role of a lifetime for any actor. I truly believe at the end of the journey, I pray I become better actor and a better human being,' Vivek Oberoi said. He further added, 'Narendra Bhai is one of the tallest leaders in the world and to bring his personal qualities on screen is an incredible challenge and I want all your blessings that we can complete this incredible journey.'
जय हिन्द. జై హింద్. ஜெய் ஹிந்த். Jai Hind 🇮🇳🙏 We humbly ask for your prayers and blessings on this incredible journey. #AkhandBharat #PMNarendraModi pic.twitter.com/t0lQVka7mJ

— Vivek Anand Oberoi (@vivekoberoi) January 7, 2019
The actor was one of the few guests from Bollywood to attend PM Narendra Modi's swearing-in ceremony back in 2014, May. While the dates of the release are yet to be revealed, the audience, haters and supporters equally, are awaiting to see that how this film will be a prime reason to be able to shape the public opinion in time with the general elections taking place this year. The movie is going to be released in 23 languages across the country.