Celebrated fashion designer Wrickie Angrish unveiled his highly anticipated AW2023 collection in a spectacular showcase at the Radisson Red Mohali during the Chandigarh Times Fashion Week. The event witnessed an exceptional fusion of signature color lines, stronger silhouettes, and the iconic bold cheetah motifs.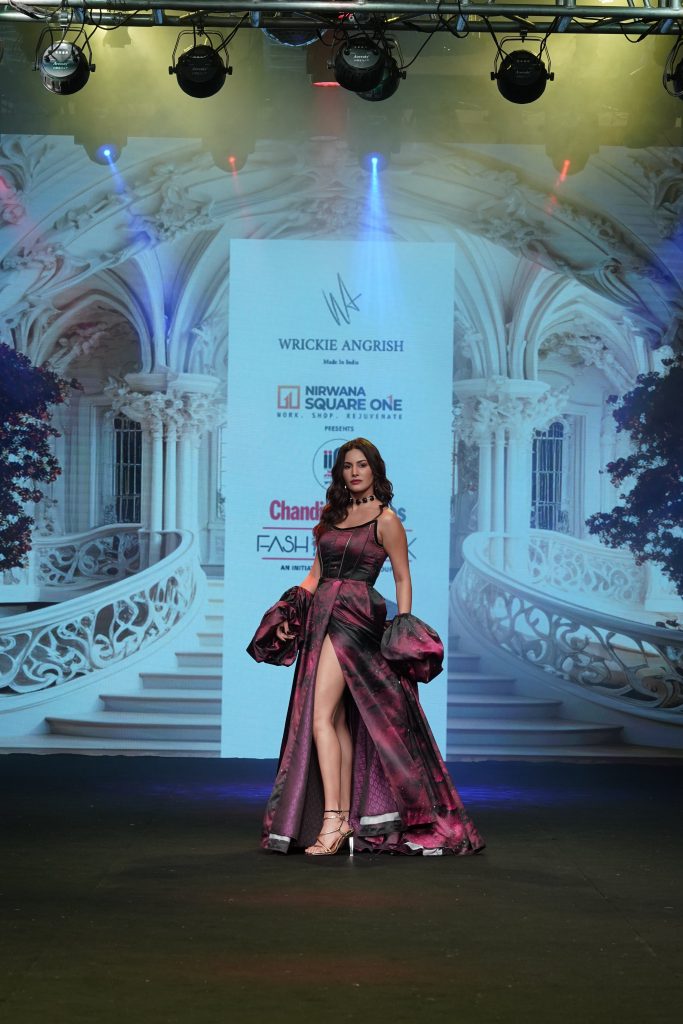 Wrickie Angrish, renowned for his distinctive style and creativity, has been a prominent figure in the fashion industry since he launched his eponymous brand in 2010. Over the years, he has showcased his designs on prestigious platforms both nationally and internationally, including fashion weeks in Qatar, the United Arab Emirates, and London. His remarkable talent has also been appreciated by numerous celebrities, including Sunny Leone, Sunil Grover, Aahana Kumra, Vivek Oberoi, Gurmeet Choudhary, Kunal Khemu, and many more.
For this special occasion, Wrickie Angrish had the privilege of dressing the showstopper, the talented actor Amayra Dastur. His inspiration for her ensemble came from the mesmerizing constellations and their fantasy colors. The result was a stunning corset-cut long gown that perfectly embodies the classical fashionista look. Amayra Dastur's inherent charm and charisma found a harmonious match in Wrickie's design, characterized by contrasting colors that beautifully complement her style.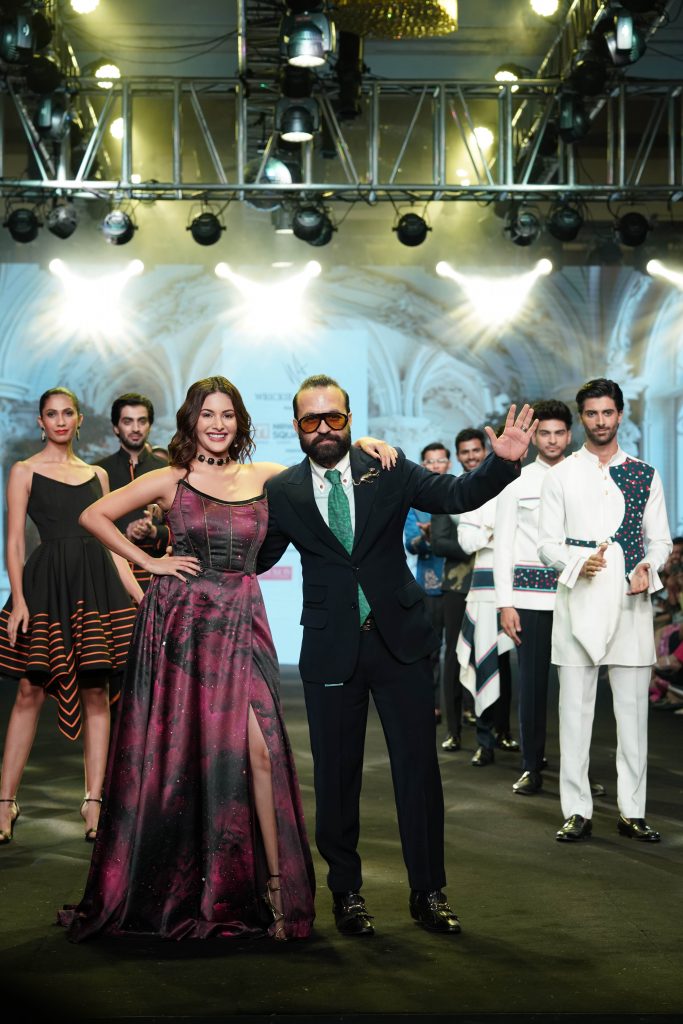 Wrickie Angrish's AW2023 collection is a testament to his artistic prowess and unique vision. Featuring his signature cheetah motifs alongside celestial and orbit-inspired elements, the collection offers a diverse range of evening and cocktail wear, as well as high-street chic looks. Each outfit reflects Wrickie's dedication to blending effort and ease, creating designs that effortlessly exude boldness and carefree sophistication.
Wrickie Angrish's creations are a masterful fusion of effort and elegance, epitomizing the essence of modern fashion while preserving the timeless charm of classical aesthetics. His AW2023 collection is set to captivate fashion enthusiasts and connoisseurs alike, solidifying his reputation as a trailblazing designer in the industry.
"Fashion is an art form that allows us to express our creativity, and with the AW2023 collection, I aimed to blend classical charm with contemporary boldness. Effortlessness and boldness are at the heart of my designs. I want people to feel both carefree and empowered when they wear my creations." Says Designer Wrickie Angrish
About Wrickie Angrish:
Wrickie Angrish is an acclaimed fashion designer who founded his eponymous brand in 2010. With a strong presence on national and international fashion stages, he has garnered attention for his signature style, which seamlessly blends bold motifs with classic elegance. His designs have graced celebrities and fashion icons worldwide, establishing him as a prominent name in the fashion industry.