Design a delicious Valentine's Day dinner with the finest romantic recipe to impress your love. Show off your cooking skills with easy mouth-watering food that are sparkled with seasonal flavours. Yum!
Scroll down:
1. Mushroom Tart:
Speak to his/her heart with a tart!
Preheat the oven to 400 degrees and in the meantime, roll a dough for 15 minutes on a floured surface. Place it on a baking sheet and using a sharp knife, form an inch border. Bake it for 15 minutes, until it is golden and tender. In a saucepan, toss a cup of onions with one tablespoon oil and season it with salt. After five minutes, stir and let it cook for 15 minutes with a cover on. In a large pan, heat oil and add mushrooms. Cook it for 15 minutes till it's tender, fold in spinach and season it with salt as well as pepper. Place the mushroom-spinach mixture in the dough. Scatter onion and goat cheese on top. Bake until the cheese is lightly browned, about 15 minutes.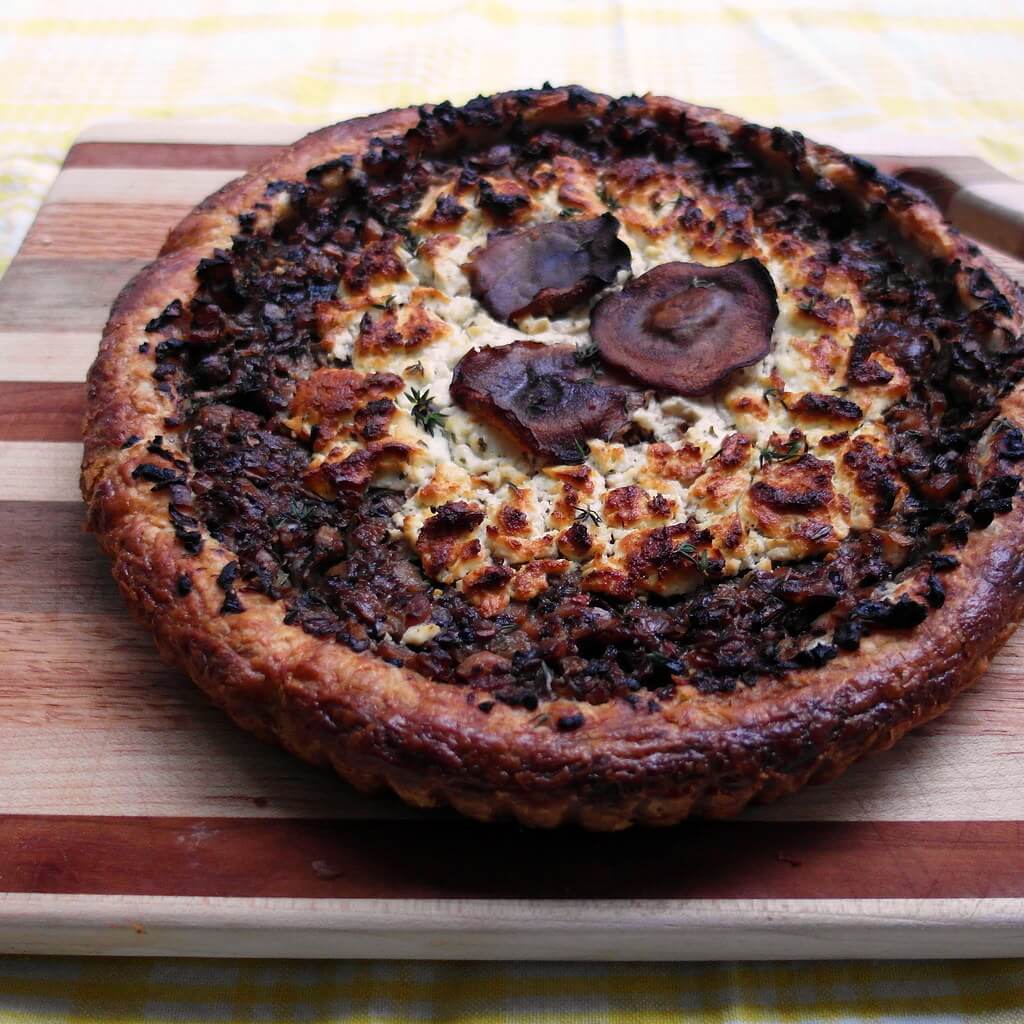 2. Heart Shaped Pizza:
Who says no to pizza right?
Mix bread flour, yeast, water, and two tablespoons of olive oil in a bowl, nicely. When the dough is finished, knead rosemary to it and preheat the oven to 400 degrees. Divide the dough into two portions, shaping each into a heart shape with half inch thickness. Brush olive oil on it and spread a thin layer of pizza sauce on each portion. Sprinkle cheese over pizza sauce and arrange tomatoes, zucchini, pepperoni and sliced olives on top. Bake the pizza portions for 20 minutes or until the cheese has melted and the crust is browned. Ta-da, your heart shaped pizza is ready!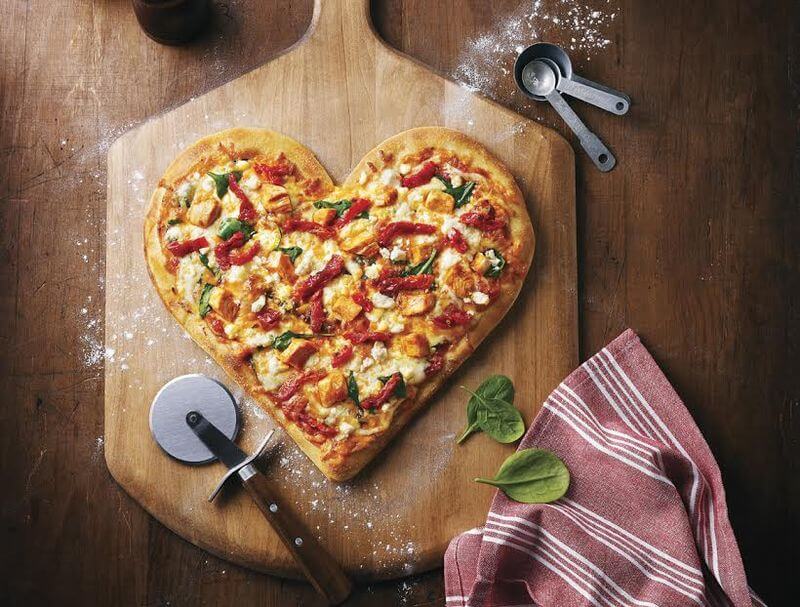 3. Classic Cheese Fondue:
A classic recipe of cheese fondue that will definitely impress your valentine!
Come on, the dish brings together all of the most important things about food, including cheese, bread and dips. Perfect for sharing too!
Grate cheese and combine it with corn-starch in a medium bowl, toss it thoroughly to coat all pieces. In a saucepan, add garlic, cheese and lemon juice. Stir it well for 15-20 minutes to have a smooth fondue and then sprinkle mustard and nutmeg to get your fondue ready. Arrange an assortment of breads and pour the fondue in a bowl or pot. Dip and enjoy!