Architect Aparna Kaushik, celebrated for her exceptional design prowess, takes luxury living to new heights with the unveiling of the Victorian walls. Embodying a chic and stylish aura while exuding a warm and royal touch, these spaces are a testament to the seamless fusion of the opulence of Victorian aesthetics with the comforts of modern living.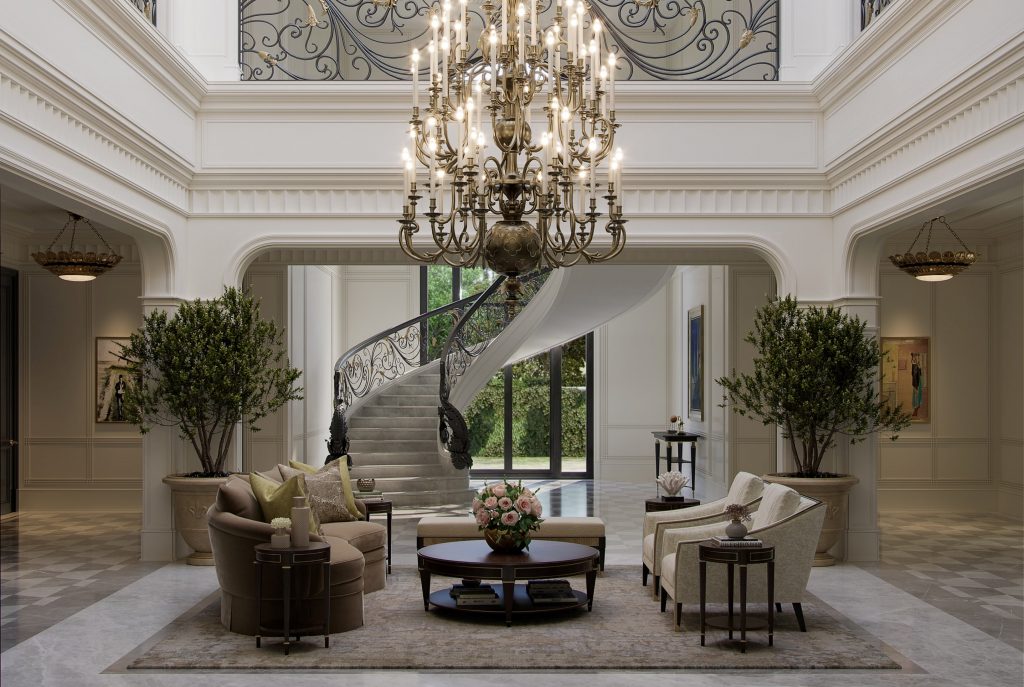 Image 1: Step into the heart of luxury with this captivating view of the living room in Victorian Walls by Aparna Kaushik. The regal hues create an enchanting tapestry that adorns the living room walls, setting the tone for the entire space. The intricate chandelier, reminiscent of Victorian grandeur, adds a touch of timeless elegance to the living area. Aparna Kaushik has harmoniously blended these opulent elements with contemporary furnishings in the living room, creating an inviting atmosphere where classic meets modern.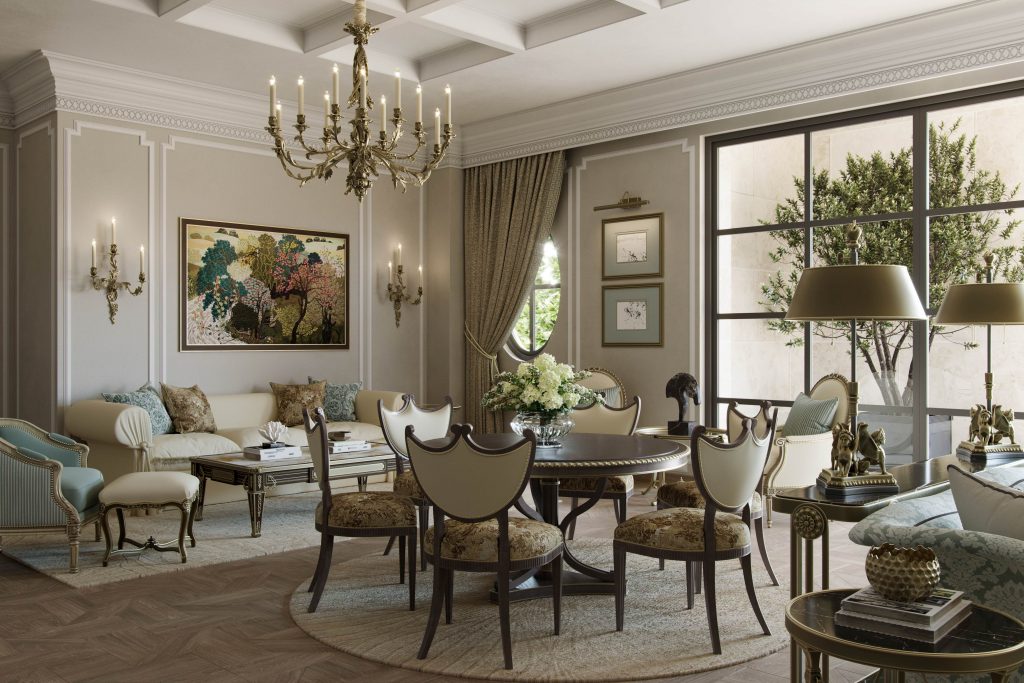 Image 2: In this image, the living room takes center stage as Aparna Kaushik unveils her prowess in juxtaposing contrasting elements. The Victorian Walls in the living room, adorned with gilded frames, provide a sumptuous backdrop to sleek, modern furniture. The play of light adds an ethereal dimension to the living room, creating an enchanting ambiance that beckons relaxation and sophistication.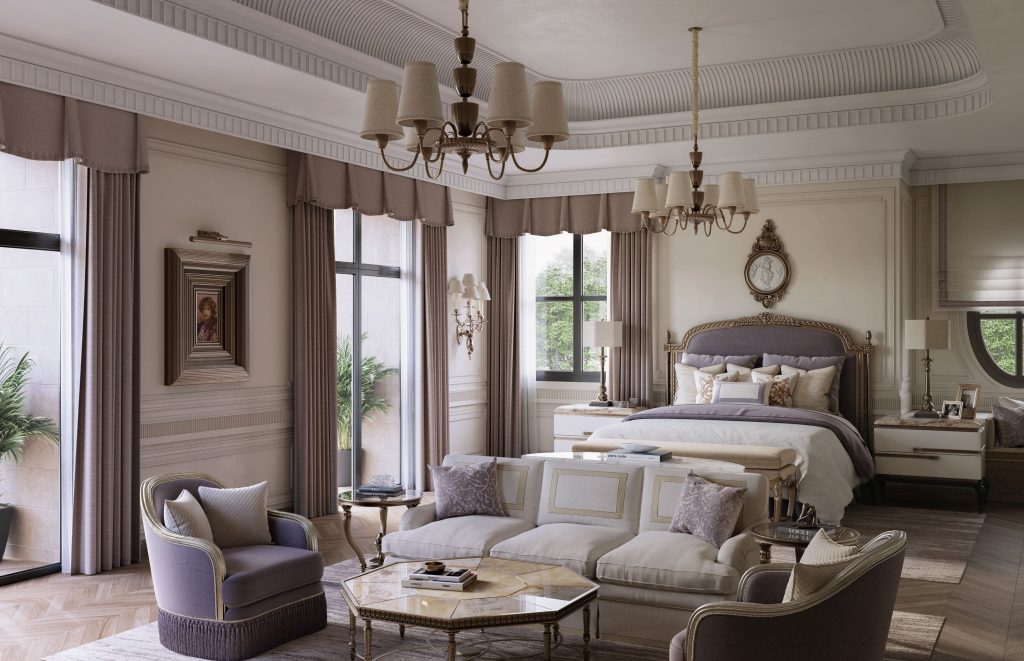 Image 3: Aparna Kaushik's meticulous attention to detail shines through in this image, focusing on the exquisite bedroom space. The ceiling boasts intricate cornices and meticulously chosen accents that transform this space into a work of art. Every element in the bedroom has been handpicked to resonate with the grandeur of the Victorian era, from the opulent chandelier to the richly upholstered furniture. It's a testament to how the space can be the epitome of sophistication and historical elegance.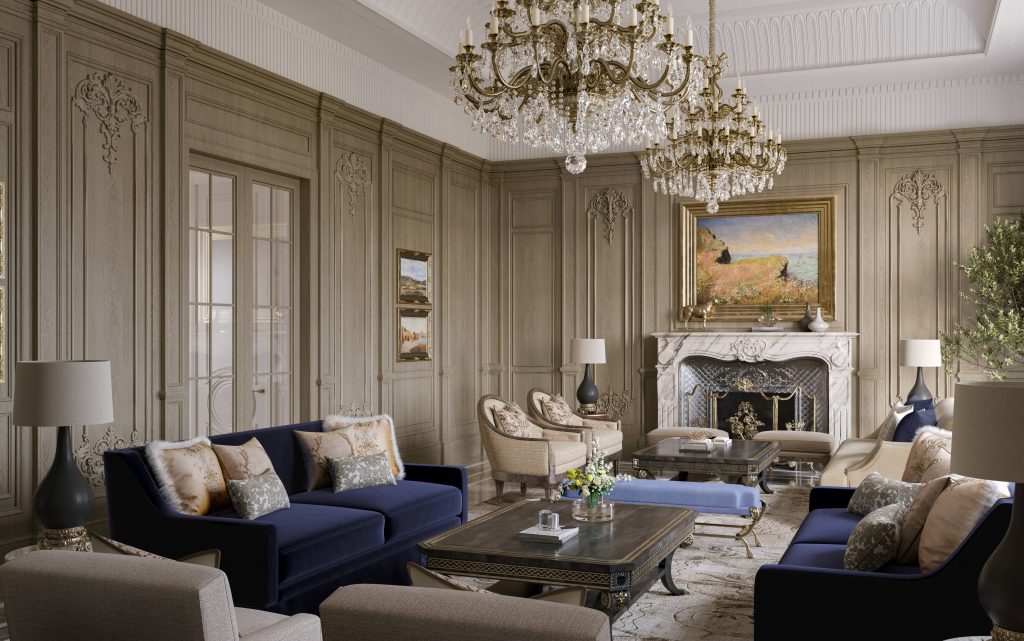 Image 4: Aparna Kaushik's vision of a luxurious lifestyle comes to life in the living room. The Victorian Walls in the living room exude a timeless charm, serving as both a backdrop and a focal point. The juxtaposition of classic and modern elements extends to the choice of hues in the living room, where sumptuous blue and browns invite tactile exploration. This living room is where luxury isn't just an aesthetic but a way of life, offering a space of comfort and style.
About Aparna Kaushik
New Delhi-based Architect Aparna Kaushik is the Founding Principal and Design Director of an eponymous, design-and-build firm that works across architecture, interiors, furniture, lighting, product design, and landscaping. Her design ethos is built on a studied balance of art and architectural history that fuses classical composition with contemporary flair and pragmatic precision to integrate the client's most explicit requirements and subtle preferences. Her creations, spanning expansive luxury estates to stylishly intimate boutiques, commercial establishments to retail outlets, spas to pubs and restaurants… are an example of perfect functionality and striking aesthetics.
"Clarity of purpose and simplicity are the essence of design. I design to accentuate the natural qualities of a space, amplifying its particular beauty through seamless functionality and unique form." – Aparna Kaushik
Availability – G-178, Sector 44, Opposite Amity University, Noida
Phone No – 0120-4371060
Email ID – [email protected]
Website – www.aparnakaushik.com