After achieving the feat of being the most loved peanut butter brand in India, the brand launches Suprfit, offering Effervescent Tablets and Apple Cider Vinegar.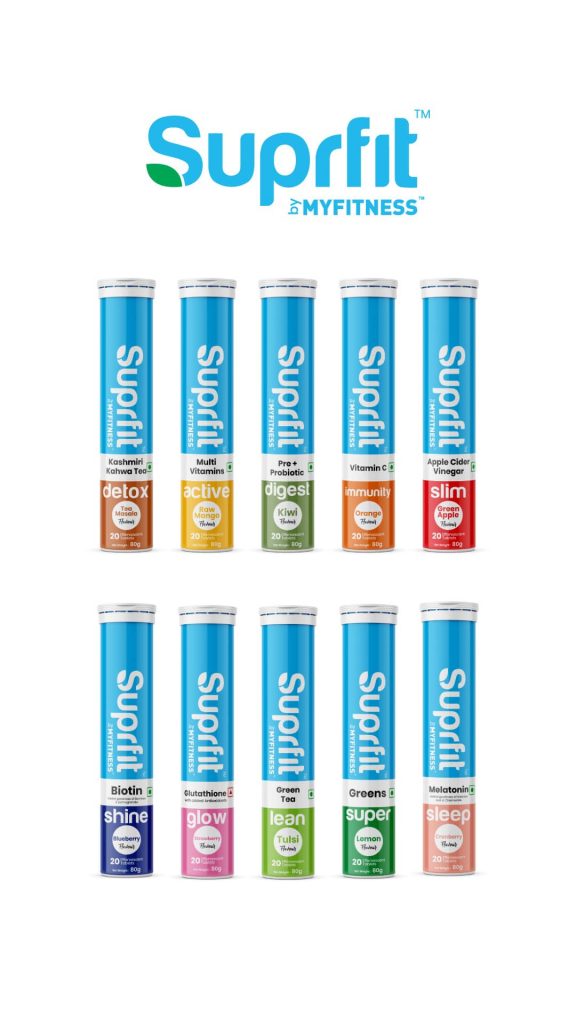 MyFitness, India's leading peanut butter brand, is set to transform the health food industry with the launch of Suprfit brand. This new venture has introduced two health food products – effervescent tablets and apple cider vinegar. In less than a week of soft launch, the newly launched brand has witnessed a very good traction from the market.
Catering to a wider audience, Suprfit's brand offers first-of-its-kind tablets under categories ranging from sleep, immunity, detox, lean, glow, shine, active, super, slim, and digest. Effervescent tablets are available in 10 different flavors, including strawberry, blueberry, green apple, raw mango and cranberry, to name a few.
Based in Silvassa, Suprfit is the brainchild of Mr. Mohammad Patel and Mr. Rahil Virani. After successfully becoming India's most-loved peanut butter brand with MyFitness in less than three years, the company plans to expand its range of high-quality, innovative healthy food products with the latest launch.
Speaking on the launch, Mohammad Patel, CEO MYFITNESS, said, "The health food category is at its nascent stage in India, and we aim to offer nutritious yet healthy food products for our customers. With Suprfit, we've formulated products considering that people have varied preferences for a healthy lifestyle keeping the tasty flavours in mind. There are plans to introduce more such nutrition-rich food products in the market. Catering to both fitness enthusiasts and the general public, we aim to be the leading brand in the health food D2C category."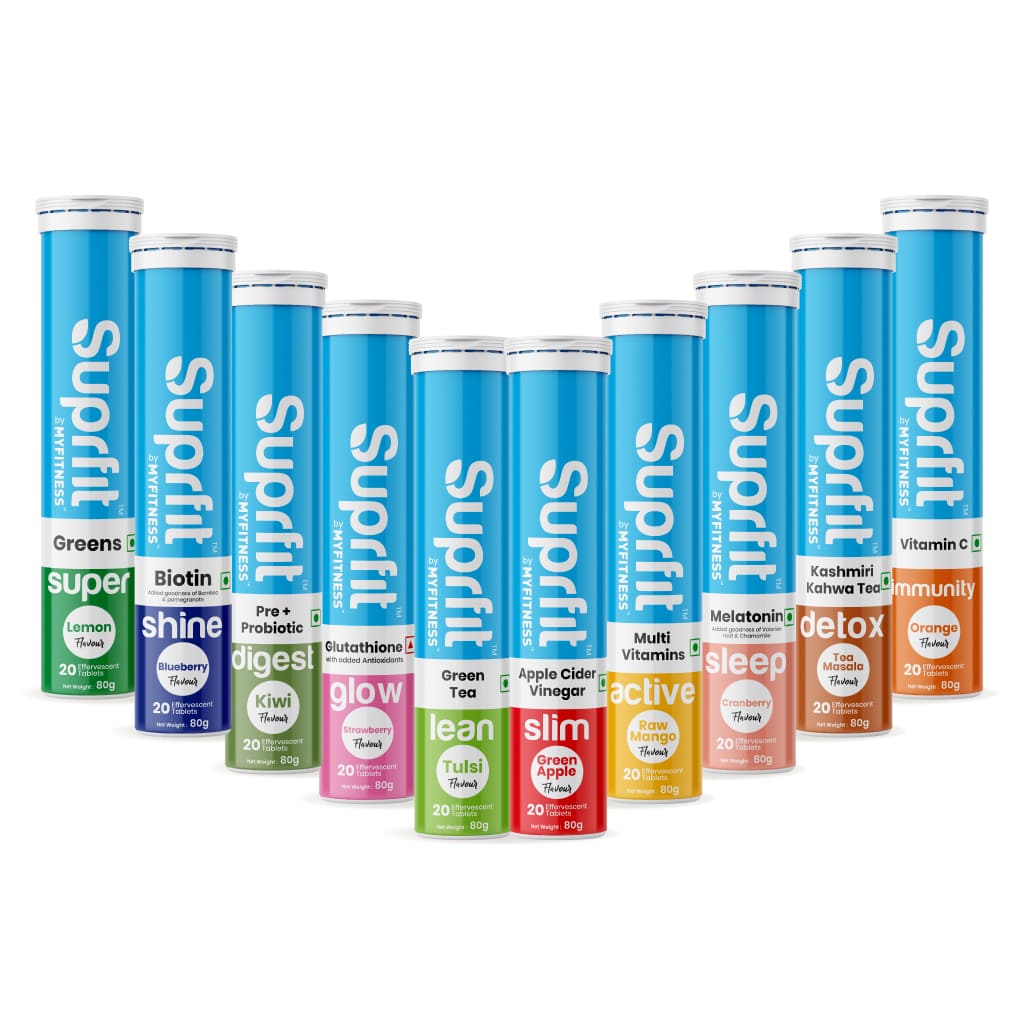 Owned by Tanvi Fitness Private Limited, Suprfit is further developing other new products. The brand will soon be coming up with Rice cakes, Gummies etc amongst others. Complementing the offerings by MyFitness, the newly launched brand plans to expand its footprint in the health food industry.
People can explore Suprfit's best-in-class health food products from the company's website www.suprfit.in
About MyFitness:
MYFITNESS is a nutrition-led healthcare brand that enables health transformation through nutritious food. The revolutionary startup is making its way to becoming one of the most agile entities in terms of its capability to innovate nutritious products. MYFITNESS enables the health transformation of people by offering every household access to high-quality, delicious and nutritious food products while providing value for money. Founded in 2018, the brand is India's highest-rated peanut butter brand with an entire nutritional product range to its name. MYFITNESS has introduced natural peanut butter with 95% less oil separation and a unique crispy variant of chocolate peanut butter keeping the nutritional values intact. MyFitness peanut butter is the proof of their consumer-centric product innovation; a high protein, nutritious and delicious treat.
For More Information: https://myfitness.in/