Life : Love : Inspiration
'FESTIVE EDIT 2021'
A homage to traditional embroideries, ZOYA exemplifies drama and glamour in the ultra modern way. Today it is the millennial bride and the Gen Z woman who drives the sensibilities behind how Indian couture is styled. It has changed dramatically over the years, women want a fresh take on Indian couture. Much like the women of this generation Zoya adds in a new perspective with respect to traditional weaves and patterns with a contemporary touch.
Bhumika sharma couture has always had a feel for the pulse of new age shoppers – their requirements become inspiration for new collections.The latest collection of modern silhouettes is where traditional embroideries meet contemporary design. Each silhouette tells a different story, it defines understated glamour in the most authentic way. The patterns are intricately embroidered over evergreen shades to enhance the sheer finesse of craftsmanship.
Says designer Bhumika Sharma, "I feel unstated glamour is a power statement. I believe minimalism is graceful and my collection is all about intricate traditional embroideries crafted into contemporary and cutting edge design for gen Z brides and bridesmaids."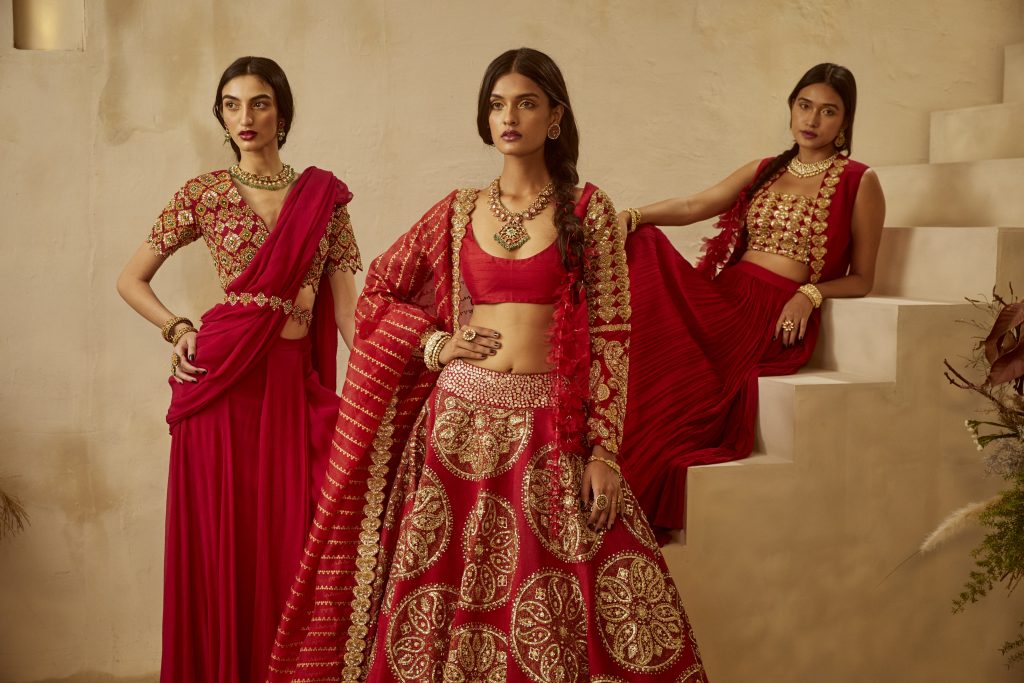 Launching today on www.bhumikasharma.in, shipping across the globe. This collection is also available at Aza, Ogaan ,Pernia's Pop-Up Shop , One Couture , Elahe Hyderabad & Elahe Calcutta, Ogaan, Aashni and Co, Vesimi & many more.
Instagram: @Bhumikasharmaofiicial