Today, 10 October is World Mental Health Day and the theme for this year is Suicide Prevention. In India, even in the 21 century, mental health is a stigma. People are scared to come forward and ask for help. To help you, we have listed a few apps below that'll help you in every way needed.
Check it out:
1. What's Up – General Mental Health App
What's up is an app designed to provide helpful tools for managing depression. Based on principles of Cognitive Behavior Therapy (CBT), the app is developed by Jackson Tempra.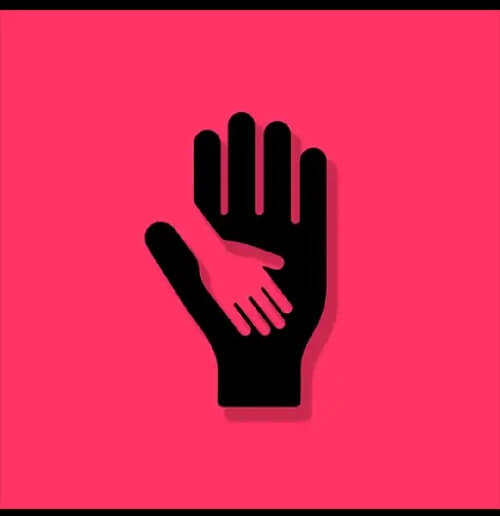 With targeted condition as mood disorders, it includes features like education about common thinking errors, breathing techniques for relaxation, a personal diary for recording thoughts, feelings and habits, a catastrophe scale to gain perspective on problems and positive, motivational quotes. It's a useful aid for individuals with mild depression who do not have access to traditional treatments.
2. notOK – Suicide Prevention App
Have you ever typed up a message to a friend, asking them to send good vibes your way because you're really struggling at the moment, only to delete it before sending?
If you're struggling with anxiety, depression, have suicidal thoughts, or any other mental health issue where the support of friends and family is crucial to your wellbeing, notOK app is to your rescue!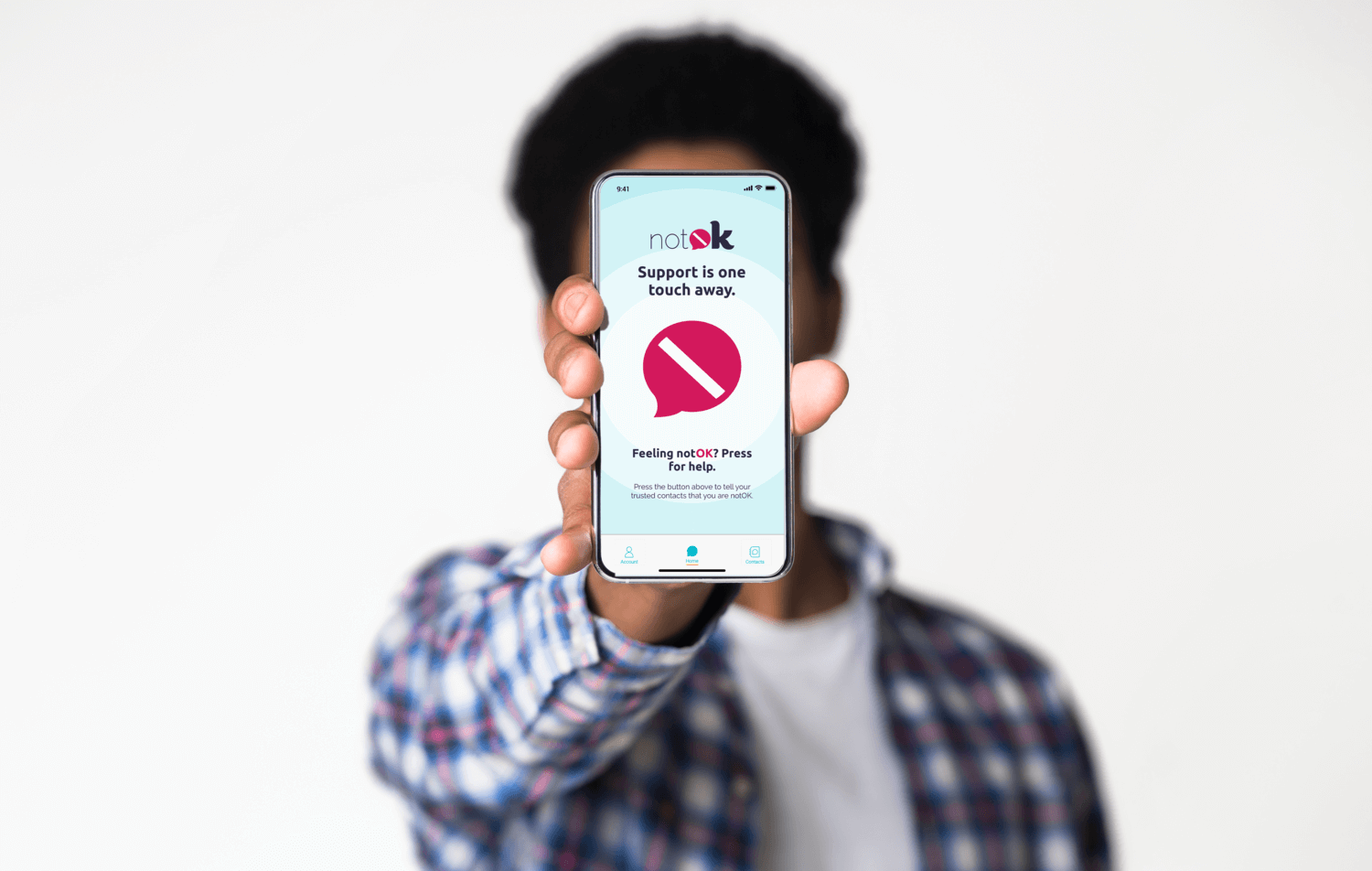 Here's how it works. You upload the contact info of your closest ones into your trusted circle in the app. Then, if you feel like you need their help, all you have to do is tap the 'notOK' button, a panic button that sends an SOS message to them with your GPS location. This way, they can reach out to you and help, love, hug you and give you their support. Once the issue is resolved, another message is sent, "This person (name specified) is OK. Thanks for being in the trusted circle."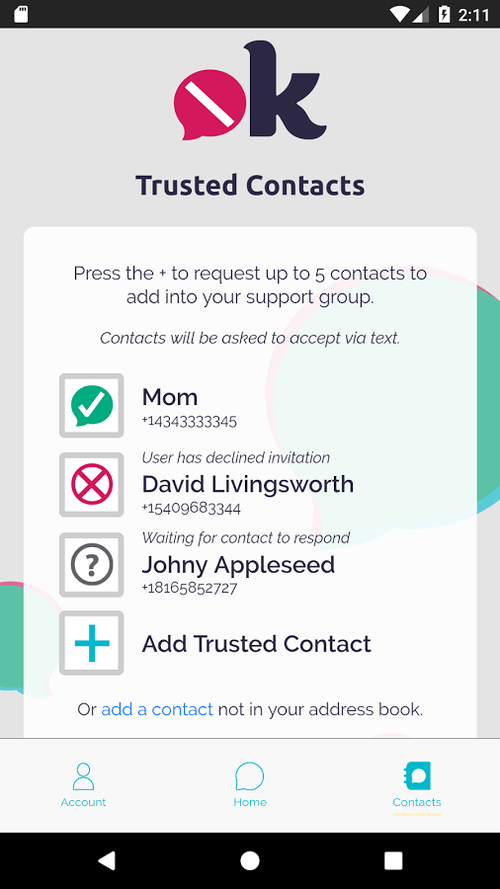 3. Mindshift – Anxiety App
Is anxiety getting in the way of your life? MindShift app will help you out. Based on CBT, the app helps you learn to relax and be mindful. It teaches you to develop effective ways of thinking and use active steps to take charge of your anxiety. First, you need to tackle your worry, panic and phobias.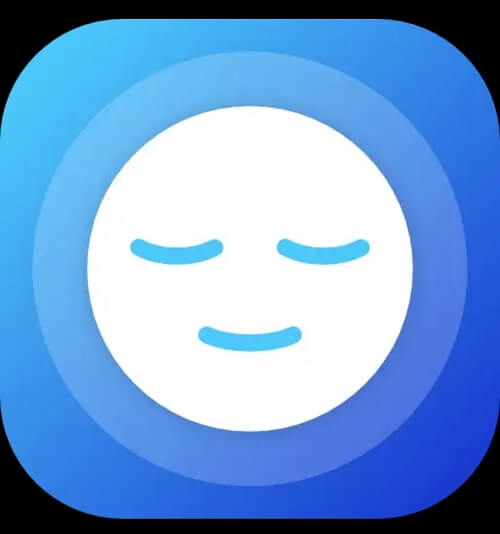 The features that'll help your anxiety are the thinking tools and behavioural strategies to make a positive change. Challenge yourself everyday with new things and track your mood over time with graphs and journal entries. The app also provides a section with audio recordings as well, this will give one a relaxed headspace.
4. Moodtools – Depression App
MoodTools, an app created to help users manage common symptoms of depression. Designed for individuals struggling with clinical depression, the app provides six tools based on principles of CBT to improve users' mood and functioning.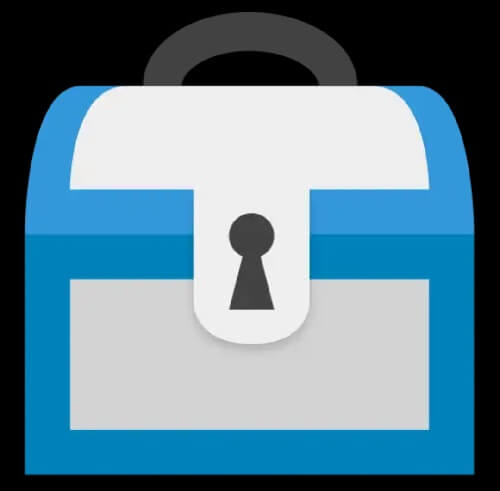 The tools provided by the app are videos for low mood, thought diary, activity log and a safety planner in times of crisis. The app can be used as a stand-alone program or a part of treatment with a doctor or other mental health provider.
5. nOCD – OCD App
nOCD is an app targeted to individuals with Obsessive Compulsive Disorder (OCD). The app helps patients with two types of treatments, namely Mindfulness and Exposure Response Prevention Treatment. Specifically, the app contains immediate guidance during an OCD episode, weekly tests to assess the severity of the disorder – OCD, information, education and data about the condition.