The popular headset brand, Jabra has unveiled a new lineup of over the ear headphones despite the ongoing lockdown in the country and ban on selling of non-essential items. Called as the Jabra Evolve 2, the series comprises three new headphones, Evolve2 85, Evolve2 65 and Evolve2 40, for office environment. The headset series will reduce noise, delivering voice clarity better than ever. 
The Jabra Evolve2 85 is the top-end product in the line-up and comes with a Digital Hybrid ANC alongside 10 microphones in total. While two microphones are present in the boom arm, the remaining eight are in the earcups. It uses 40mm drivers with an integrated busy light and 360 degree view on both ear cups. The headphones have a wireless battery life of 37 hours and costs around Rs 55,000.
Priced at Rs 30,557, the Jabra Evolve2 65 has three microphones in total, one in the boom arm and others in the ear cups. Offering a battery life of 37 hours, the headset is engineered to keep you agile. One can work anywhere with superior wireless audio performance of this headset. Supporting 40mm speakers to give you the real feel of music, the Evolve2 65 automatically activates red light when you are on a call or business meeting. 
With similar features as the above two headsets, the Jabra Evolve2 40 is a corded headphone. Not being a premium end set, it is engineered to keep you on task. Exceptional audio, outstanding noise isolation, superior comfort, all this at a price of around Rs 16,000. It supports the most advanced digital chipset and latest signal processing technology.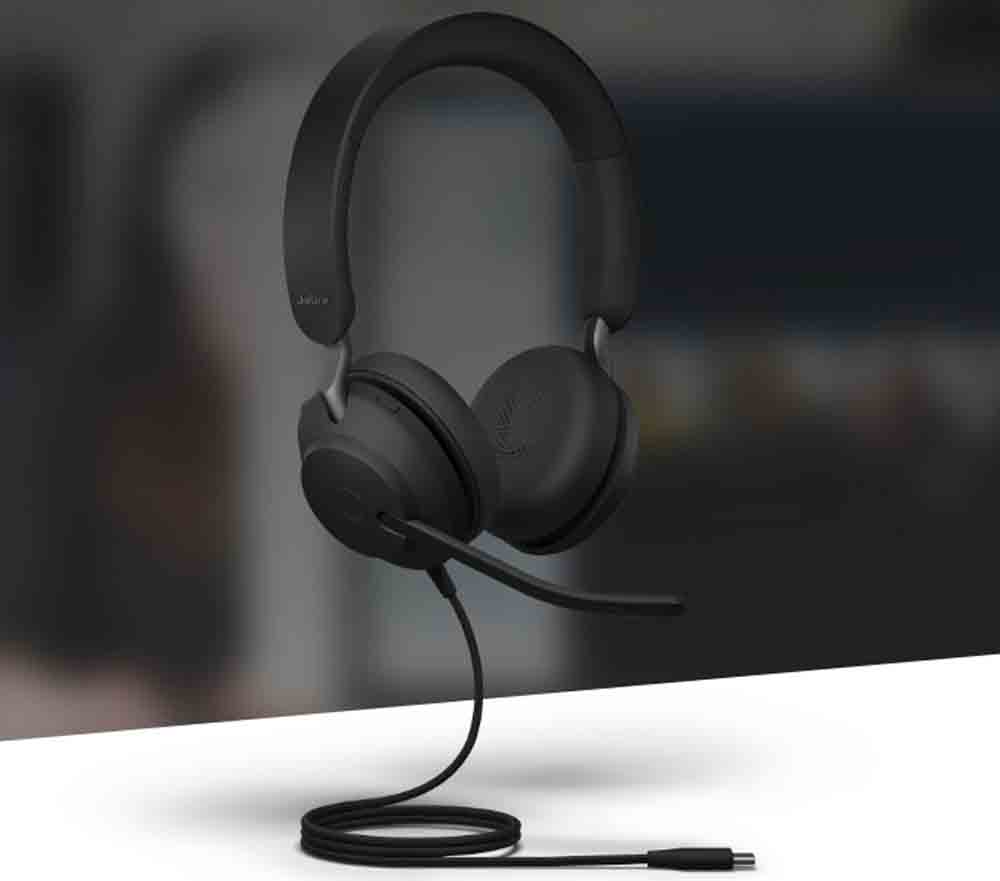 Keeping you focused at work, the Jabra Evolve 2 is the best headset series for concentration and collaboration!