MissMalini, the definitive source of Bollywood and lifestyle inspiration in India of the Good Creator Co, is delighted to announce its collaboration with Indya, the acclaimed fashion brand renowned for seamlessly blending contemporary and traditional designs. Together, they proudly introduce the spectacular B-Desi Collection, an exquisite ensemble that flawlessly captures the essence of 55 iconic Bollywood looks. This partnership powered by the Good Community, one of India's largest omnichannel deep interest-based networks of women and experts and Good Creator Co – India's largest Creator platforms, both are a part of the Good Glamm Group.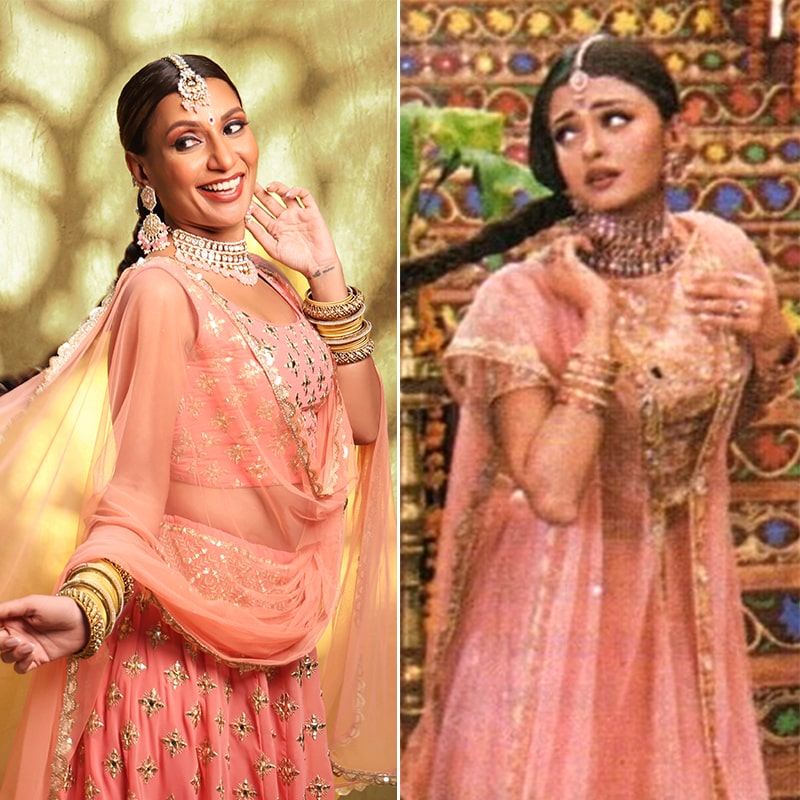 Through the partnership with the Good Community & Good Creator Co, Indya will be able to leverage the Good Glamm Group's content-creator-community-commerce model. The steadfast commitment of the Good Community to cultivating substantive connections seamlessly aligns with the foundational ethos of Indya. This dynamic synergy takes the B-Desi Collection beyond conventional fashion, elevating it to a realm where personal expression merges seamlessly with the excitement of cinematic glamour.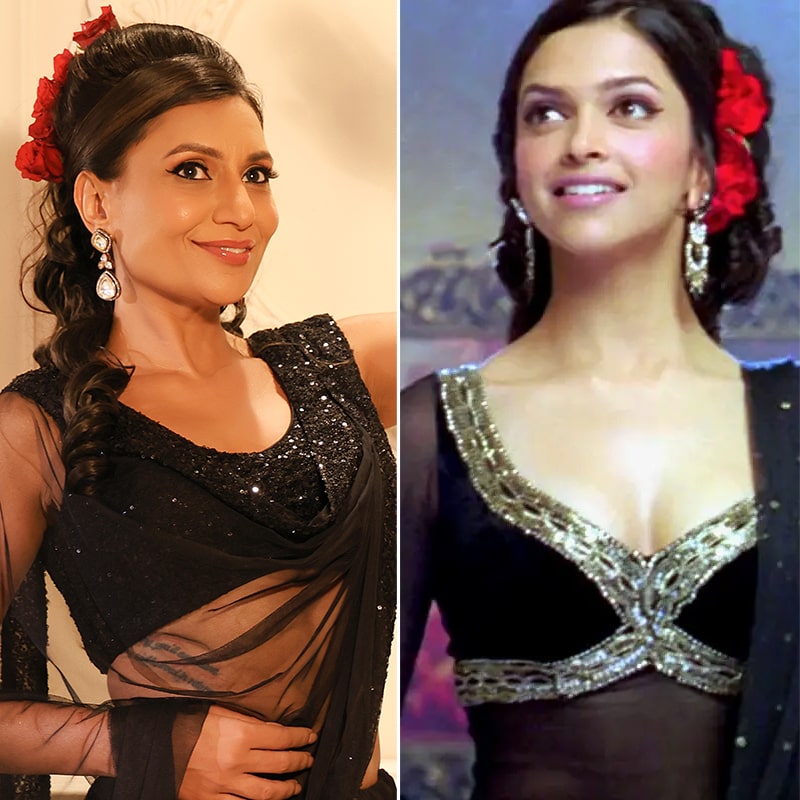 Speaking of this collaboration, Shivani Poddar, CEO & Co-founder of Indya expressed, "We are thrilled to announce our collaboration with MissMalini for our upcoming festive edit. With MissMalini's unparalleled expertise in the trends of Bollywood, this partnership seamlessly captures the essence of Indian glamorama. Additionally, teaming up with the Good Community and Good Creator Co. adds another layer of distinction to this edit. Their dedicated endeavors in fostering meaningful connections resonates perfectly with our brand's values, complemented by their impressive influencer network that will contribute to crafting an experience that deeply connects with our esteemed patrons."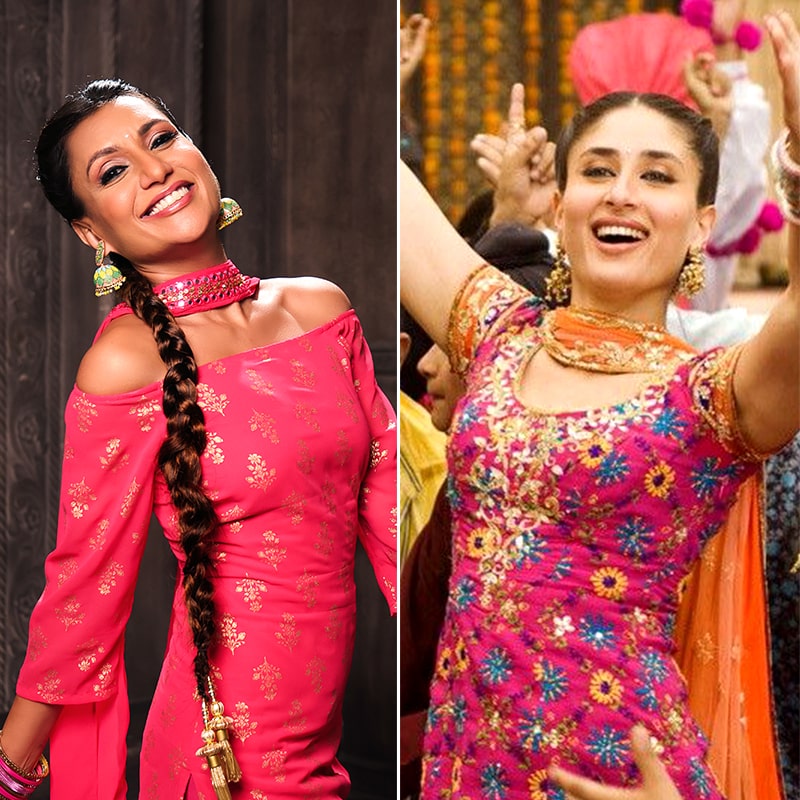 "It's been extremely fun & exciting to personally curate iconic Bollywood looks from Indya's fabulous collection. Partnering with Indya felt like a natural progression for me, given my deep admiration and affection for Bollywood. Through this collaboration, we are weaving the magic of iconic Bollywood characters into the fabric of fashion, allowing style enthusiasts to step into the shoes of their beloved movie characters & leveraging the influencer network of Good Creator Co through a fun & strategic campaign. This collection is a tribute to the glitz and timeless glamour of Bollywood, and to the irresistible fashion inspiration that it continues to shines on us through the silver screen." Added Malini Agarwal, Co-Founder of Good Creator Co.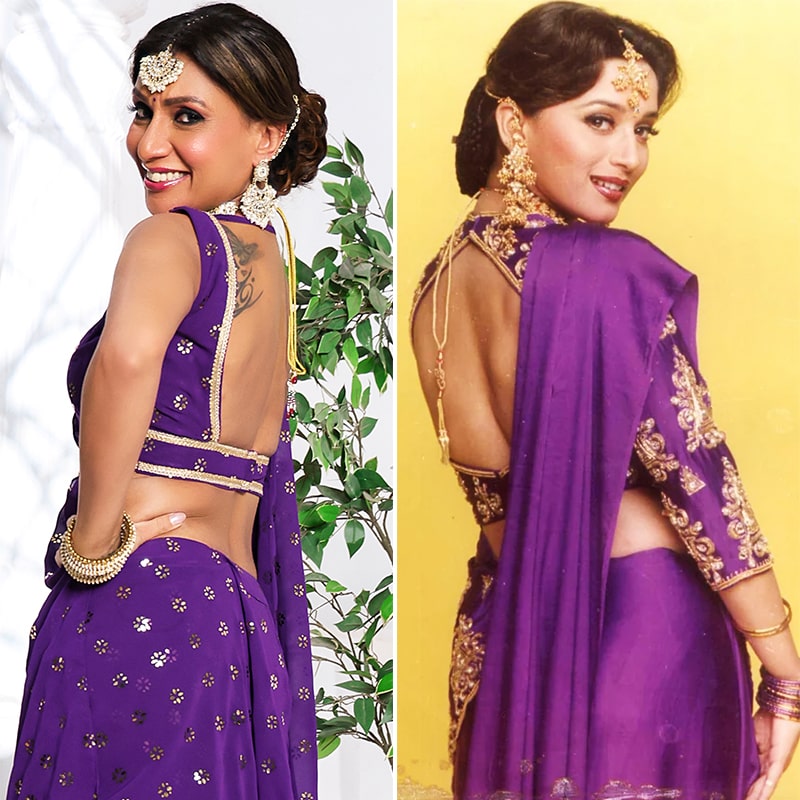 Naiyya Saggi, Group Co-founder of Good Glamm Group & CEO of the Good Community, commented, "The Good Community thrives on nurturing connections and shared interests. The partnership with Indya & MissMalini herself enables us to bridge the gap between Indya and our community's passion for fashion, beauty and all things Bollywood style. This is also an exciting collaboration for us at The Good Glamm Group since we are bringing together The Good Community and The Good Creator Co alongwith our much loved media assets of MissMalini to co create this collection with Indya. This initiative stands as a remarkable celebration of self-discovery and significant connections, where personal expression seamlessly merges with cinematic splendor."
The MissMalini x Indya B-Desi Collection pays homage to the captivating charm of Bollywood, meticulously curated to resonate with iconic movies, celebrity styles, and the very essence of Indian cinema. This exclusive collection presents thoughtfully reimagined looks from the most memorable characters in Bollywood history, elegantly modernized for the ultimate festive edit.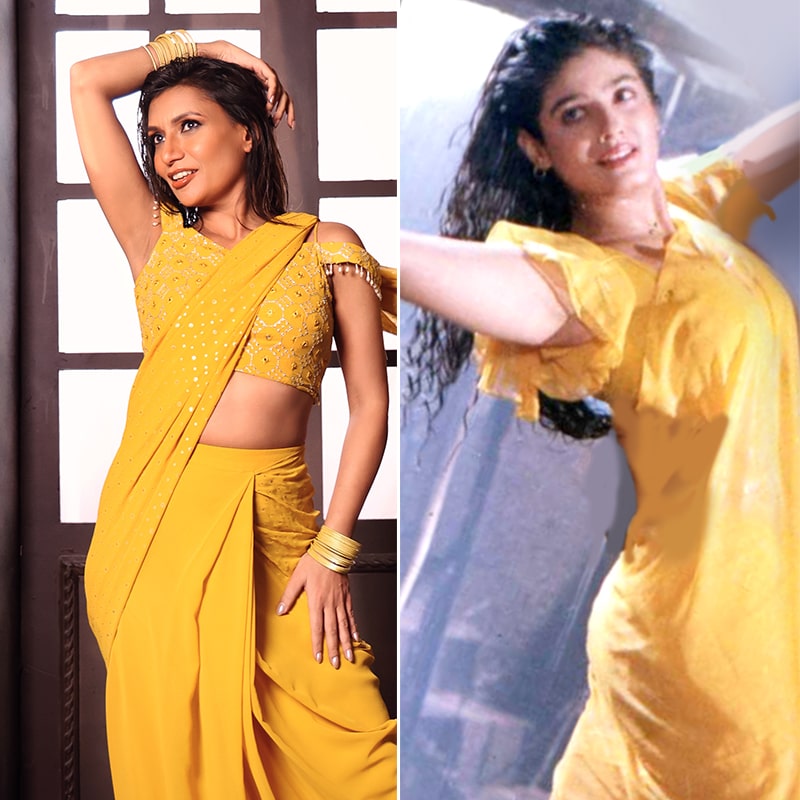 Indya's dedication to embracing the allure of Bollywood is evident in its meticulous selection of prints, patterns, and embellishments that pay homage to the cinematic universe, infusing a touch of nostalgia into each iconic look and the overall collection.
The "MissMalini x Indya B-Desi Collection," powered by the Good Community & Good Creator Co, promises to redefine the art of festive celebrations. This fusion of Bollywood-inspired charm showcases a splendid array of ensembles that capture the essence of celebration and Indian tradition, making it a truly unforgettable experience.
Credits :
Photographer – Shruti Tejwani
Hair – Sushil Charles & Ishitaa Pahuja
Makeup – Shweta Kohojkar
Stylist – Shereen Sikka
About Indya
Launched in 2015 by Shivani Poddar, Indya is one of the leading modern Indian wear brands globally, born out of the idea of reinventing ethnic fashion. Toeing the fine line between classic and contemporary, it designs experimental silhouettes for new-age women who want their wardrobe to strike the perfect balance between subtle and statement. Boasting multiple successful labels under its name, such as Indya Luxe for premium wedding wear, and Indya Raas for effortless everyday fashion, Indya has successfully transformed into a one-stop-shop house of brands.
About The Good Creator Co.
The Good Creator Co led by Sachin Bhatia is India's largest influencer platform tracking over 1.5 million influencers. Good Creator Co provides a single integrated platform for creators to earn, learn and collaborate to increase their follower base while also working with hundreds of external brands to power their influencer commerce campaigns. Importantly, the Good Creator Co provides a cost-effective platform to increase the reach and awareness of the brands of Good Brands Co driving revenues.
https://goodcreator.co/
About The Good Community
The Good Community led by Naiyya Saggi is India's largest omnichannel interest-based network of consumers and experts focusing on shared deep interests of beauty, parenting, sexual & intimate health, wellness, and sustainability. Part of the Good Glamm Group, South Asia's largest digital first FMCG conglomerate, it provides online and offline opportunities for users to learn, connect, and get inspired. The Good Community was launched in February 2023, in a strategic alliance with WhatsApp allowing dedicated support on WhatsApp Communities, as well as access to new tools and features.
The community comprises several sub-communities, each catering to different aspects of women's lives and interests like The Sirona Circle, a safe space for discussing positive sexuality and women's hygiene & health topics, MomStars, India's trusted motherhood community, the Organic Squad promoting organic living & sustainability, The GlammFam, the largest inclusive beauty community in South Asia and DoctTalks, a community of over 10,000 healthcare professionals and experts who support Good Community members Overall the Good Community seamlessly sits across all three divisions (Good Brands Co, Good Media Co & Good Creator Co) and amplifies the overall strategy of the Good Glamm Group.