When it comes to monsoon, we love to just sit back and enjoy the rains tagged along with a hot cup of coffee and some good music. As we gear up ourselves to shift into the rainy season, a good immune system is also necessary during this season. From eating healthy to keeping the system detoxified and to keep ourselves fit with some wholesome nutrition, self-care has become more important than ever. A strong immune system prepares your body to combat disease-causing pathogens and reduces the risk of infection.
Immunity boosters are available in combination with multiple natural and additional ingredients that are known to offer ample of nutrients. Although building immunity is a time taking process and can be achieved by making a constant effort, here are several ways to give a little boost to your immune health this rainy season by gifting yourself these healthy immunity products.
OZiva Plant based Immunity Multi:
OZiva Plant Based Immunity Multi is a powerful blend specially designed to improve the body's immune response against various infections. It increases the ability of the body to fight against infectious agents like deadly viruses and bacteria and enhances immunity with 100% plant-based extracts of Vitamins and Minerals blend. It also increases the level of immune response and activates antimicrobial mechanisms within the body with plant-based minerals like Zinc and Iron. It improves anti-inflammatory response and is effective in preventing certain age-related diseases like Rheumatoid arthritis etc, with the help of Zinc in Guava Leaf Extract. The product also enhances the production of immune cells with Vitamin E present in Sunflower seed extract and protects the cell from damage with the help of β-carotene present in Carrot extract.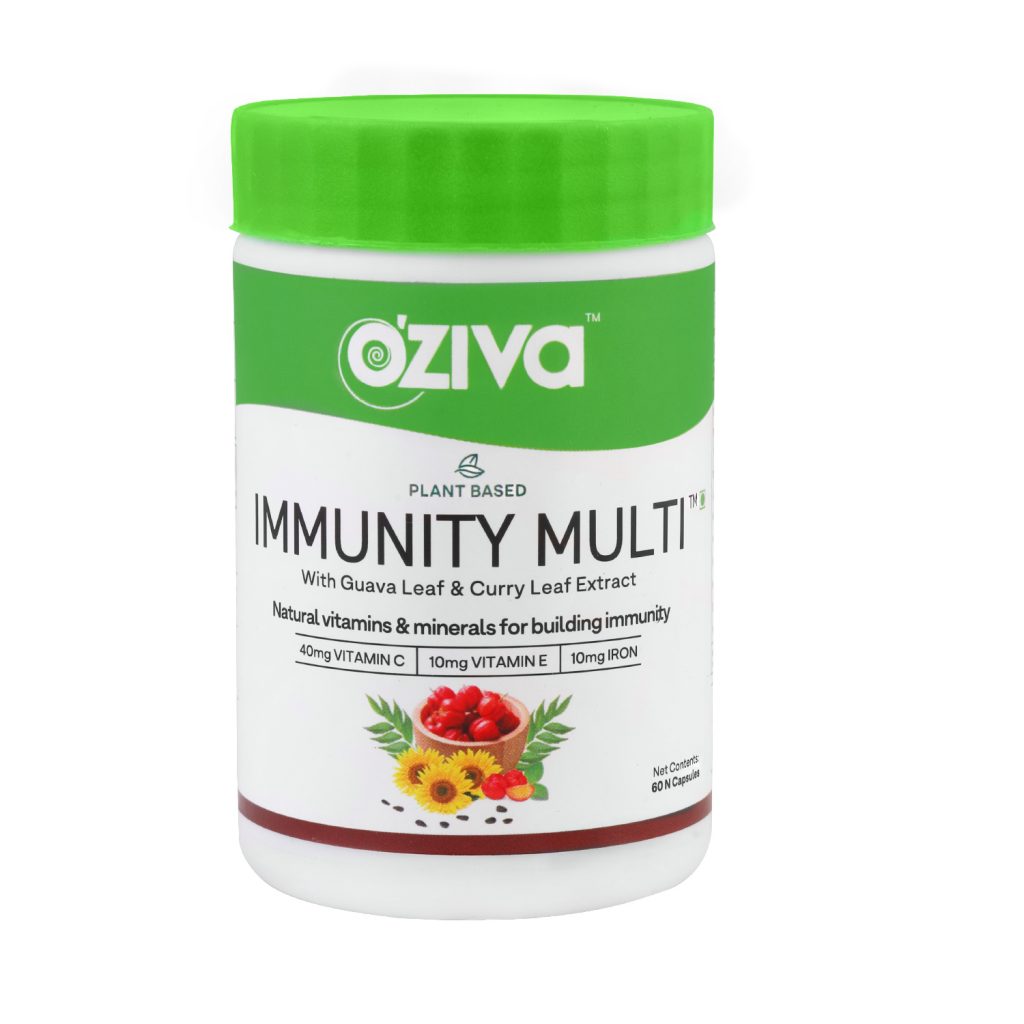 Price: Rs. 799/-
Available at: OZiva.in, Flipkart, Amazon, Nykaa, etc.
BoldFit Vitamin C Complex:
This Vitamin C complex supplement comes with the added natural benefits of amla and zinc. Boldfit Vitamin C is formula for both adults and kids consumption. It has ascorbic acid and is made of other natural ingredients such as Amla and Orange peel extract. This supplement is good for hair, skin, and nails. A single box contains 60 vegetarian tablets that last over 2 months and is FSSAI certified.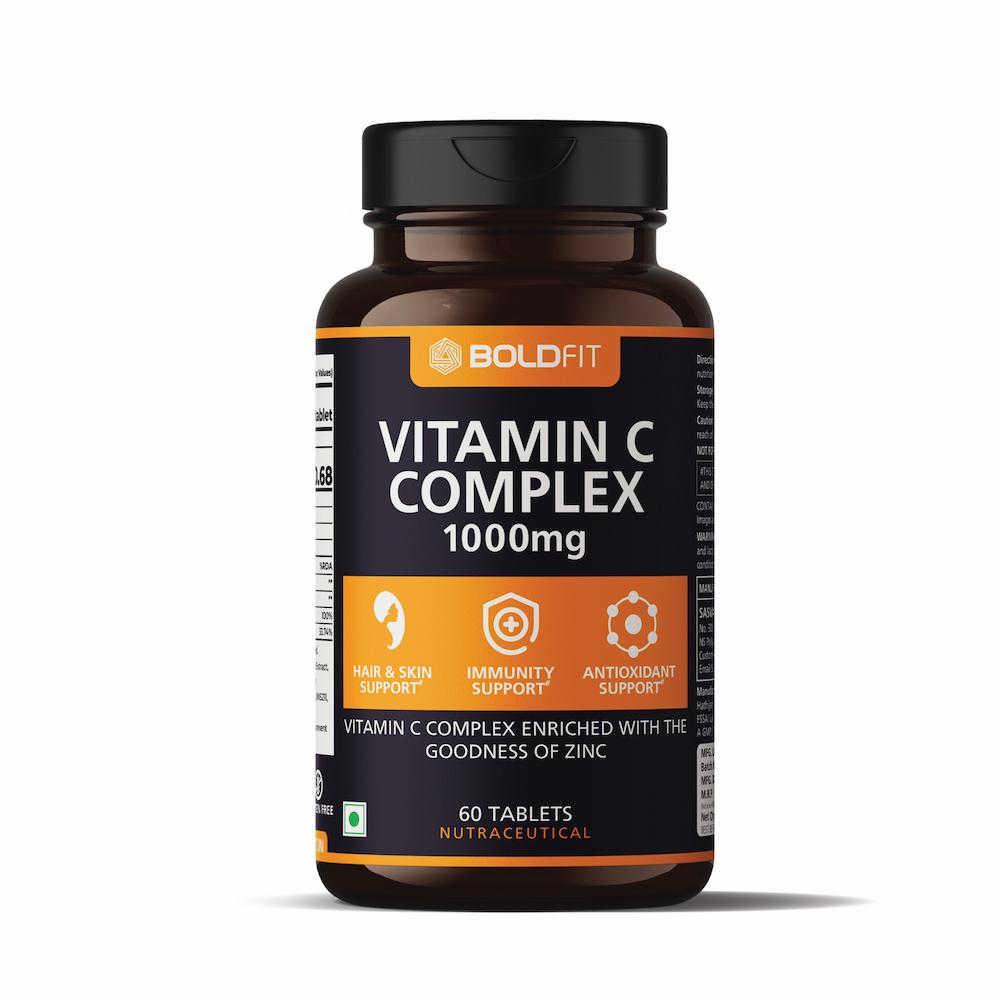 Price: Rs.299/-
Available at: BoldFit.in, Nykaa, Snapdeal,Flipkart, etc.
Kapiva Neem Juice:
Neem Juice by Kapiva acts as an excellent immunity booster and offers nourishment to skin and hair. Monsoon season leads to sweaty and moist skin that might result in fungal infection. Enriched with anti-bacterial and anti-fungal properties, regular consumption of this juice keeps your scalp hydrated and prevents dandruff while also improving your hair health. Neem's anti-inflammatory properties nourish hair and skin and treat blemishes, acne, and blackheads. Moreover, the neem leaves are sourced from Jodhpur, Rajasthan, known to be one of the best places to procure neem, and a unique traditional process of decoction is followed eliminating the loss of any essential nutrients.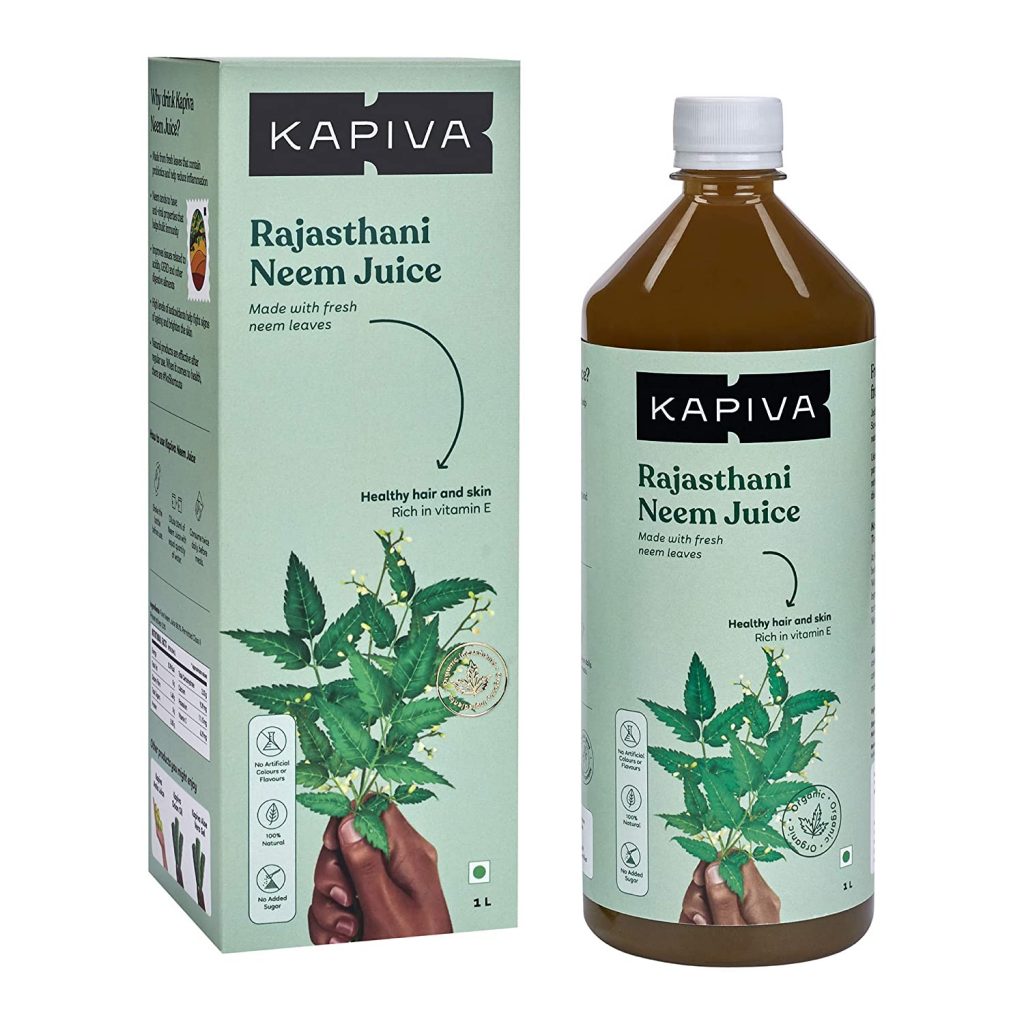 Price: Rs.304/-
Available at: kapiva.in, Nykaa,etc.
Kayos Immunity Booster Tea:
If you are having a hard time taking immunity boosters, you can take the help of this pack of immunity booster tea. You can replace your regular cup of evening tea with this immunity booster tea and see a considerable difference in your overall health and immunity. This tea is made from a combination of the extracts of green tea, tulsi, amla, giloy, ginger, cinnamon, fennel, mint, black pepper, turmeric and ashwagandha.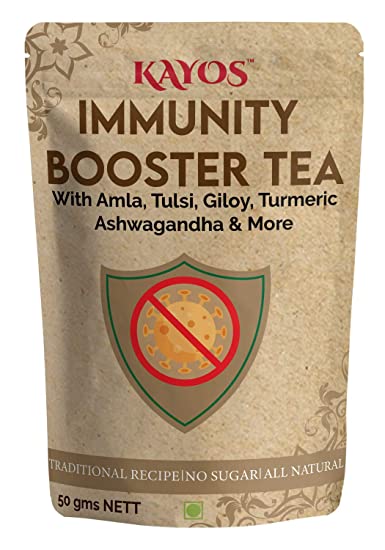 Price: Rs. 349/-
Available at: Kayos.com, Amazon, Nykaa, Flipkart, etc
Amrutam Gold Malt:
A powerful immunity booster for all ages Amrutam Gold Malt is an authentic ayurvedic formulation. This malt contains Anjeer, Bhui Amla and Abhrak Bhasm and is a Nutritional supplement for all ages. It enhances the body's immunity and delays physiological changes. It also fights against chronic diseases and improves appetite and digestion. Amrutam Gold Malt is an ancient traditional ayurvedic malt for your overall health and immunity.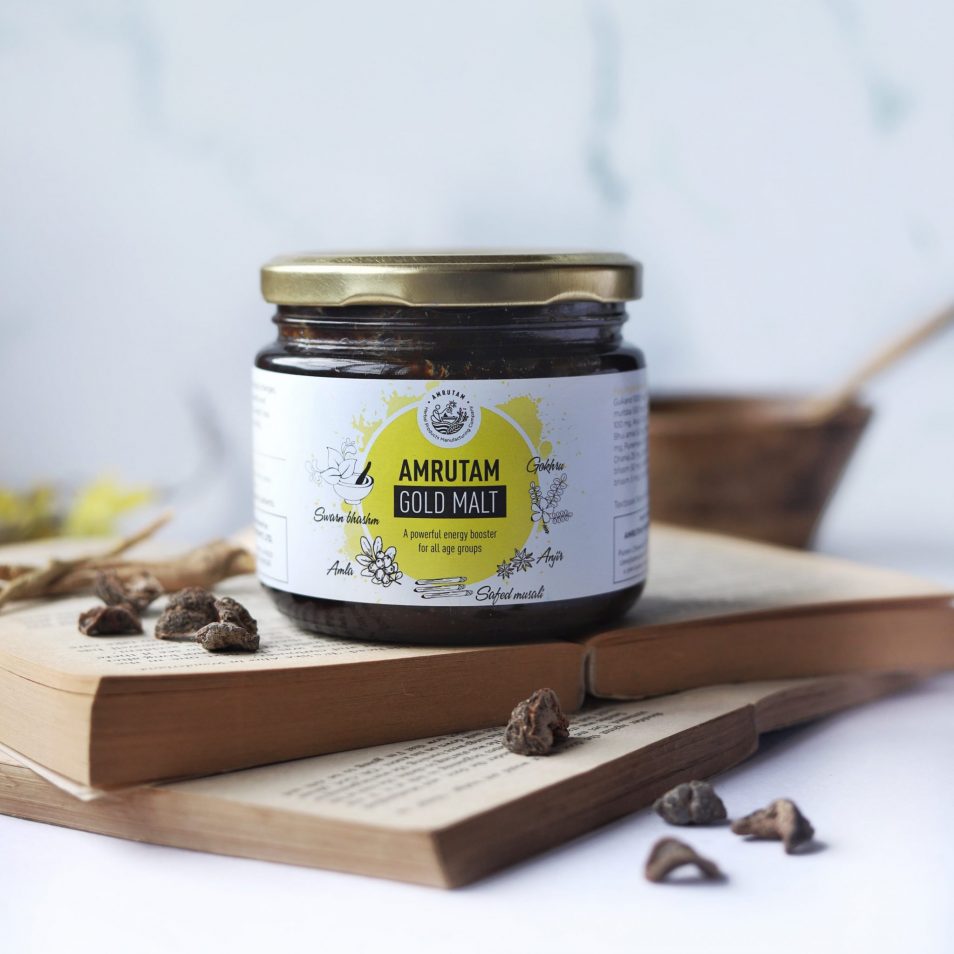 Price: Rs. 799/-
Available at: Amrutam.co.in, Snapdeal, etc