A wedding day is one of the most important events in one's life and a memory to cherish forever. While getting everything right- from the trousseau and other outfits, to catering, to the venue and photography, is top priority, it is no less important for both, the bride, and the groom to put their best face forward. Getting that bridal/groom glow is not just a matter of good makeup and skincare, it really involves a total makeover and renewing of one entire body, as well as cleansing of the inner self, inducing a calmness of the mind and a de-stressed state of being . So it is wise for both, bride and groom, to embark on a holistic wellness regimen that will work consistently, day by day, and edge them towards achieving a glorious skin, body, mind and spirit, and achieving a radiance inside and out on that all important day. Of course, a little bit of expert advice goes a long way towards achieving that goal with ease… which is why we have nutrition and wellness Gurus, Kavita Devgun and Tanvir Batra, tell you how to wow at your wedding….
Here are their secrets…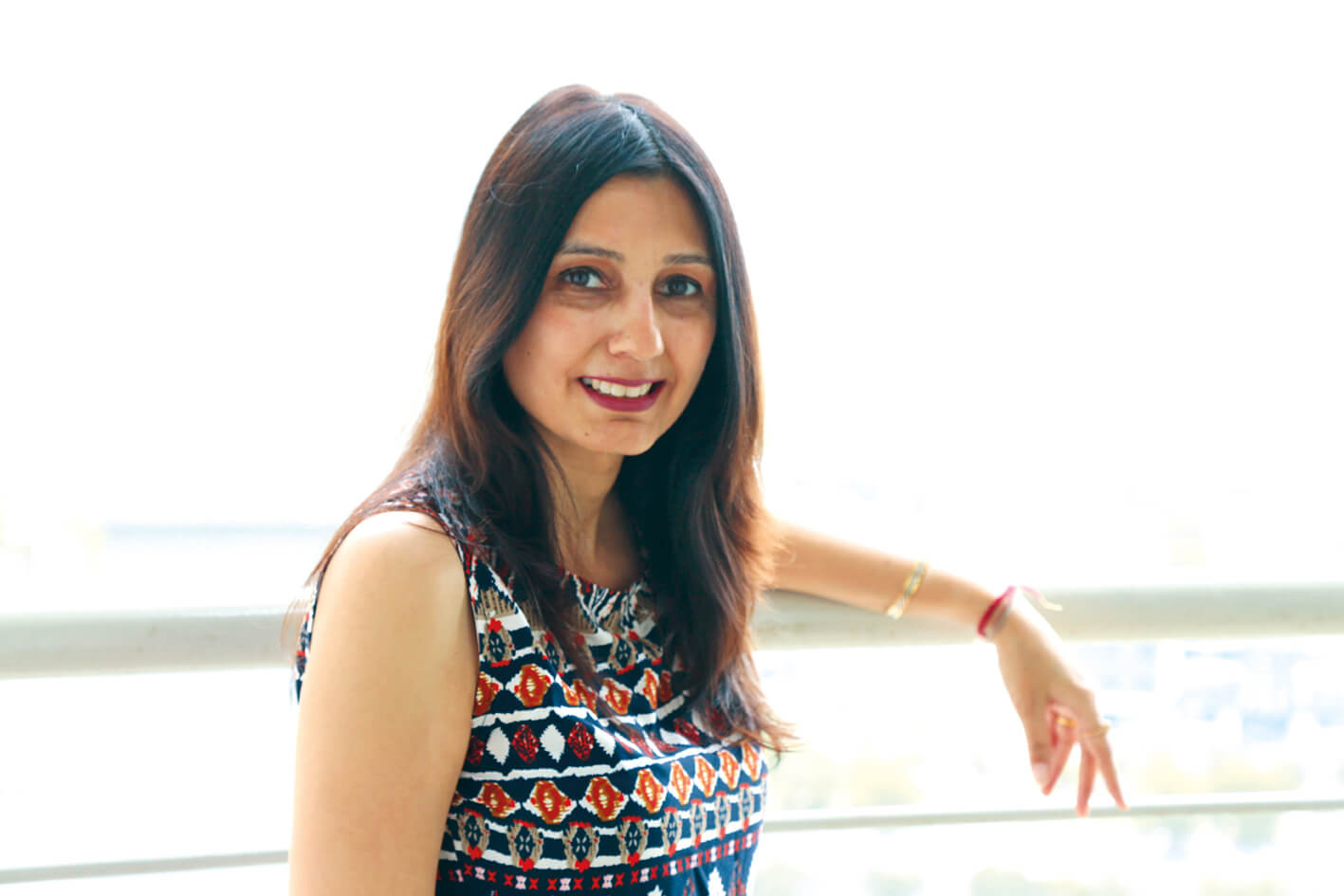 KAVITA DEVGUN TELLS YOU HOW TO GET BRIDAL READY
Your wedding day is round the corner? To look your fabulous best, follow these absolutely simple steps. Get rid of the extra pounds by all means, but keep the focus on 'optimising' your weight, and stay away from crash/fad diets. That is, if you don't want to rob your skin of vital anti-aging nutrients and have sagging, unhealthy looking skin and dull hair. Too heavy a price to pay for a few pounds off.
Don't ban fat totally, as your skin needs healthy fats like polyunsaturated linoleic acid, alpha-linolenic acid, and mono- unsaturated fats to stay moisturized from the inside, and also to add shine to your hair and nails. Zero in on oily fish (such as salmon, tuna, sardines, trout and mackerel), nuts (almonds, walnuts) and assorted seeds (flax, pumpkin, sesame seeds).
Get water logged. Water hydrates the body, helps the kidneys remove wastes and the liver to detoxify, and that helps knock off extra weight faster. Drink at least eight glasses a day.
To cut the bloat, stop eating junk food, tone down sugar and salt, cut down on caffeine, and limit alcohol. Also, sip lots of ginger or lemon tea and have sabja seeds (also known as falooda seeds and basil seeds) twice weekly to help cut both, cravings and bloating.
What should you eat? To diet or not to diet? The best way to lose weight is actually very simple: eat less and get active. This is the only equation that works: eat fewer calories + increase activity = weight loss. And that can be done without removing foods or foods groups from your daily diet. You just need to get smart about the whole process and bring about a change at the basic level – the way the mind thinks and the body reacts. Thin people are thin usually because they have habits which keep them so.
You should focus on nutrition first, the calories will take care of themselves. When you plate something that is good for you (nutritionally), you automatically eat foods that are lower in calories, so lose weight and gain health, both.
Supplements – yay or nay? The truth is that supplements aren't as brilliant as people think they are. While supplements can help plug gaps in the diet, they cannot become a substitute for whole foods. Whole foods are made up of thousands of components – phytochemicals, fibre, vitamins, minerals, enzymes and more, that work 'together' to offer health benefits. For example, an orange will give you vitamin C, plus some beta carotene, calcium, fibre and loads of antioxidants. All of which work together synergistically, a field we don't know enough about yet (maybe never will). Whereas, a pill, or even a cocktail of supplements, obviously cannot deliver that synergy.
Also, with whole foods, there is less scope of going wrong, whereas supplements that are a product of research are still a work in progress; every day, prior facts are demolished and newer ones established. So we can't just depend totally on supplements for specific, targeted benefits. Also, supplements often make people careless with their diet. They get lazy with food and try to fix it all with pills. Too much and too many supplements can actually build up and potentially cause toxicities. They might even interfere with the absorption of other nutrients from food. So never ever self- prescribe.
Reach your target weight. First up, change your attitude. Ask yourself, is being fit and slim important to you? Will it benefit you in any way? Imagine yourself in your wedding dress, slimmer and definitely sexier. Then take on from there.
Then set a reasonable target. Be realistic. Do not fall prey to quick weight-loss schemes, skip meals or indulge in drastic dieting. Do it in a well thought-out manner. Read some literature, read on the internet and talk to a diet and wellness consultant. Fix up a counselling session with a nutritionist who could judge your present body status, and accordingly advise you how to get it on track. This is not a time to take any chances with your body – expert advice will help you do it right.
Feed your skin from within. Stock up on protein, B vitamins, copper, iron and water, as inadequate supply of one or more of these nutrients cuts off the skin's nutrient supply, and leads to the accumulation of toxic waste products, making the skin dull and dry. So, gear up to counteract all this. Also, to ensure soft, smooth skin, add essential fatty-acid-rich foods like wackiest, almonds, seeds, olive oil, etc. to your diet.
Score beautiful hair. Beautiful hair is an essential requirement for your wedding. So pamper your hair by feeding it right; shiny hair is as much a sign of your diet as your shampoo. Drink lots of water and load up on vitamins and good quality proteins. Water helps wash away toxins produced by stress, that make hair look lifeless and dull. Have at least 8-10 glasses per day.
Kavita Devgan is a Delhi based Nutritionist, Weight Management Consultant, Health columnist and Author of 'Don't Diet! 50 habits of thin people' and 'Ultimate Grandmother Hacks: 50 Kickass Traditional Habits for a fitter you'.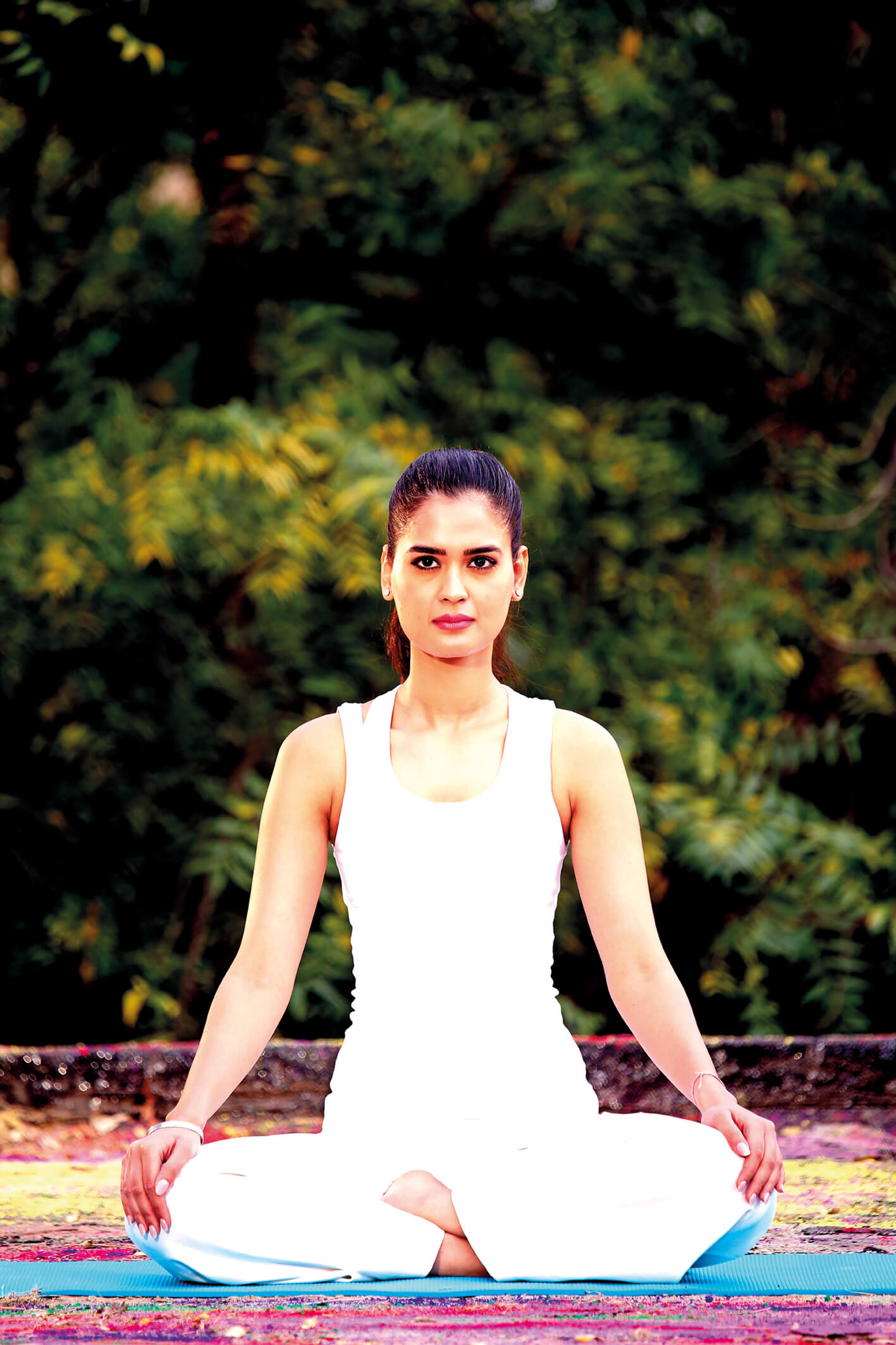 TANVIR BATRA GETS YOU RADIANT…
"The Bride is looking radiant and is glowing!!"…It is every bride's wish-come-true to hear this. Let's work together to make it happen. First of all – the belief! Trust me, pre-wedding glow is a thing! It's the most momentous day of your life, and given the sheer vast scale and gorgeous spectacle of Indian weddings, preparatory 'stress' during the weeks leading up to the wedding is paramount. Many of us turn into walking balls of anxiety and worry -with a serving of a migraine or two.
Here, self-care becomes a priority. Giving a little attention to yourself is one of the most deeply healing gifts you can offer yourself and your spouse. Relax the mind, renew the body, revive the soul.
The ancient Indians knew it all. The desi-techniques developed over centuries work for us! Renowned for its practical elegance in balancing the body, mind, and spirit, 'Traditional Ayurveda' emphasizes on purifying the body from the inside out; and is rich with beauty rituals and other self-nurturing practices, that bring into focus the exterior of the body. Follow these Ayurvedic tips and watch the magic unravel:
The traditional Beauty tonic
Take
1/2 cup aloe juice
1 1/2 cup chilled seltzer water
2 Tbsp lemon juice
1 Tbsp fresh mint, chopped
1 Tbsp agave nectar or honey Mix & drink
Mix together thoroughly and drink it!
Then sit back and watch it make a difference in just a matter of days.
PAMPER yourself regularly: A daily ritual is seen as a way to consistently promote optimal health with supportive lifestyle choices, with personal hygiene, beauty rituals, and other types of self-care, habitually built into the day. Plan and deepen self-love and self-nurturance in a way that is most meaningful and that works for you. Most of these practices can become a regular part of your routine.
SLEEP– Sleeping is the ultimate elixir. A nice sleep makes you forget everything for a little while, and makes the body restive, fires-up the immune system, rejuvenates mental well-being, boosts fertility, repairs body damage, and gets the creative juices flowing. Eat little. Sleep for a while, and wake up to being beautiful!
START YOUR DAY RIGHT! – Start your day with Alkaline water (luke-warm water with a twist of lemon). Your body prepares all night to eliminate all the toxins from the previous day. This helps boost that elimination process by removing the acids and increasing alkaline. In a matter of days, you will feel your aches and pains ebb away.
VITAMIN C BOOST – Vitamin C is your skin's best friend and helps keep you looking younger, lovelier, brighter and healthier. It also increases your immunity and keeps fatigue-related diseases at bay. The best way to boost your Vitamin C levels is to have an AMLA The traditional Beauty tonic (gooseberry) shot – Simply grate two amlas, squeeze, and take out the juice. Add some honey for taste, mix and drink.
EAT YOUR ANTI-AGEING! Eat the best anti-ageing produce, nature offers – pomegranate. Bite into this yummy goodness every morning and see yourself brighten up.
ALMONDS AND RAISINS! -Soak 5 almonds and 5 raisins in water overnight, and eat them in the morning. Almonds keep your brain sharp and raisins keep the hormones in check. It increases the body in your hair and gives it texture.
ABHYANGA OIL MASSAGE – The ancient practice of self-massage with oil is a staple of the Ayurvedic lifestyle, and makes for luxuriously soft, elastic, and wonderfully exfoliated and hydrated skin. As the old dead skin cells get removed, baby-soft skin appears, making you feel the tingle all over. Slowly but surely, your skin will feel silky-smooth, deeply loved, and powerfully revitalized. The benefits reach well beneath the surface of the skin, and your body will have crystal clear incandescent and spotless skin tone.
PURE GHEE (Clarified Butter) – At night, apply some pure ghee made from the milk of the desi Indian cow into your navel. The Navel is your first source of nourishment. Nurturing the navel promotes overall health, rejuvenates the body and gives you soft supple skin all over!
Did you know?
The body takes 40 days to completely
renew itself. Hence, all these practices
must be followed through at least 40
days prior to your Wedding Day.
SPA TIME – Set aside some Spa time to pamper yourself in your much needed 'me' time, to chill out, relax, recharge, reflect, detox and re-energise. The curative powers of massage therapies have been developed on since early times. Spas and massage therapies are thus, naturally connected. The caring touch of a skilled therapist's hands on our bodies, benefits beyond the physical.
MANICURE– Nothing improves your mood more than a good manicure. Life may not be perfect, but your nails can be.
YOGA– Do a full yoga session at least once a week.  It's a total mind- body workout that combines strengthening and stretching poses with deep breathing and meditation or relaxation. It's a mood elevator and helps tone muscles – which do more than look good. Yoga exercises make the body supple and invigorated, and will help you make all the moves you want – when you want them the most — to rapturous ecstasy!
JEERA (cumin seeds) And AJWAIN (caraway seeds) WATER – help detoxify your body and make you leaner by increasing metabolism, helping to burn fat, and in weight loss, by toning you up.
KEEP a SECRET – Start this routine and keep the secret with you. Let the Groom discover the new you on his own. We want him to swoon, don't we?
DO A GOOD DEED– True happiness is in giving. When you have been blessed with joy and happiness, share it with others. Help a person in need, or a friend, or simply get involved in someone's upliftment. When you share your happiness, it multiplies manyfold and resonates on your face. Blessings that one gathers outshine all physical characteristics.
ANXIETY RELIEVER
Boil 200 ml of Almond milk with 1 tbs cane sugar, 1 tbs fennel seeds, and 2 threads of saffron. Drink the mixture warm.
While the above are simple suggestions on how to resonate beauty in preparation for your Dream Day, they could add a few easy expansions to one's daily routine to good health, buoyant nourishment, confidence and bright outlook.
SMILE – Happiness looks gorgeous on you! Girl, put on some red lipstick, pick out your favorite stilettos, and walk as if you own the world! It is waiting for your conquest!
TANVIR BATRA is a Yoga & Ayurveda enthusiast.
She has been practicing yoga for over 11 years and is an extensive reader and practitioner of Ayurveda.
She is researching, and collating the wisdom, practices, magic and secrets of Indian Ayurveda before they are lost forever.
You can follow her on instagram @tangerine.co.in