Kashmir is not just called the 'Paradise on Earth' for its surreal beauty but also for its authentic cuisine. The Kashmiri cuisine is much appreciated in different parts of the world. Bringing a slice of it to our city, Bengaluru!
LUSH, the fine dining restaurant at Renaissance Bengaluru Race Course Hotel is known for presenting the best food fairs. This time, the restaurant brings to you an alluring food fair straight from Kashmir, 'The Kashmiri Wazwan Food Festival'.
Curated in collaboration with Chef Bashir Wazza of Kashmir and Renaissance's talented Chef Sanjeev, the Kashmiri Wazwan food festival promises an incredible line up of dishes and desserts that are bound to rekindle your palate.
Few of the signature Kashmiri dishes are Gustaba, Rishtad, Girda, Chochwor, Shermal, Tabak massyukni, Ver Masala and Zereshk Pulao, which is sure to leave you wanting for more.
An array of authentic Kashmiri desserts will also be displayed at the food festival. Kavaa crème rules, Kesar Kulfi with Kava reduction, Apple fan phirni and Apple Murabba are a few to name. Looks good but tastes even better!
A filling cuisine with the tastes of a cold place, Wazwan has flavours for all. It is a rich and authentic cuisine with a counterbalance to tastes that will suit the food habits of Bangaloreans. From starters to desserts, the Kashmiri food is lip smacking where you will definitely ask for an extra bite.
A warm meal with a wide range of breads like Taftan. Always topped with an inch of oil, one will forget about the calories after eating the food. More of a meat based meal, vegetarian options are not less too. One cannot help but fall in love with the presentation as well, the colours look wow!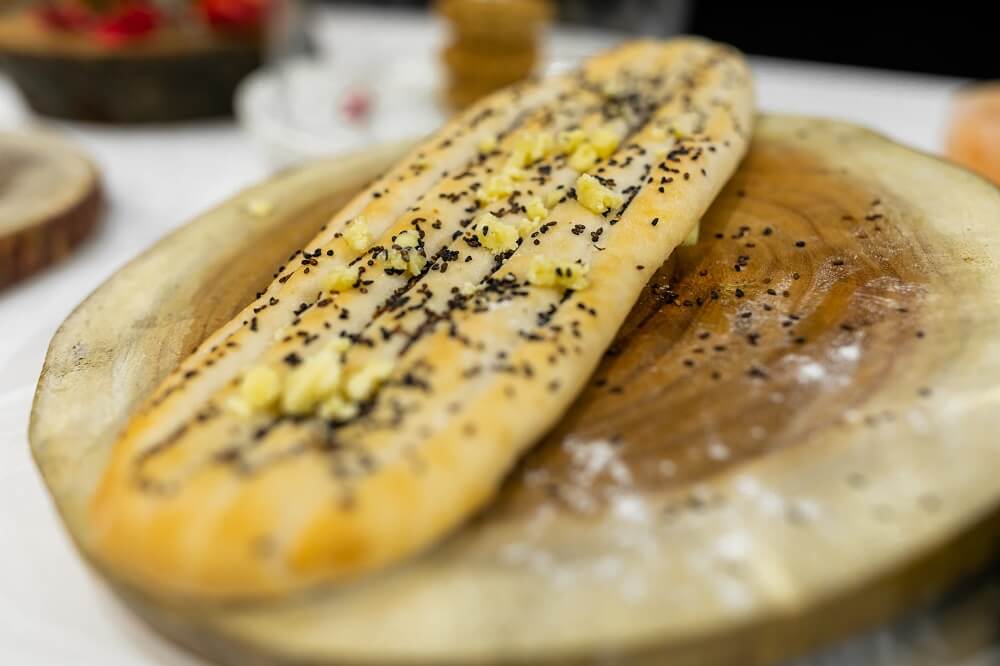 Experience the best of food for dinner at LUSH, with the taste of Wazwan coming to you from 17 to 27 February!