'Merak', an urban escapade where you will reconnect with nature. Launched for the first time in India by Corona and JW Marriott Bengaluru, 'Merak' brings to life and inspires you to experience the outdoors, by establishing a tropical forest setting.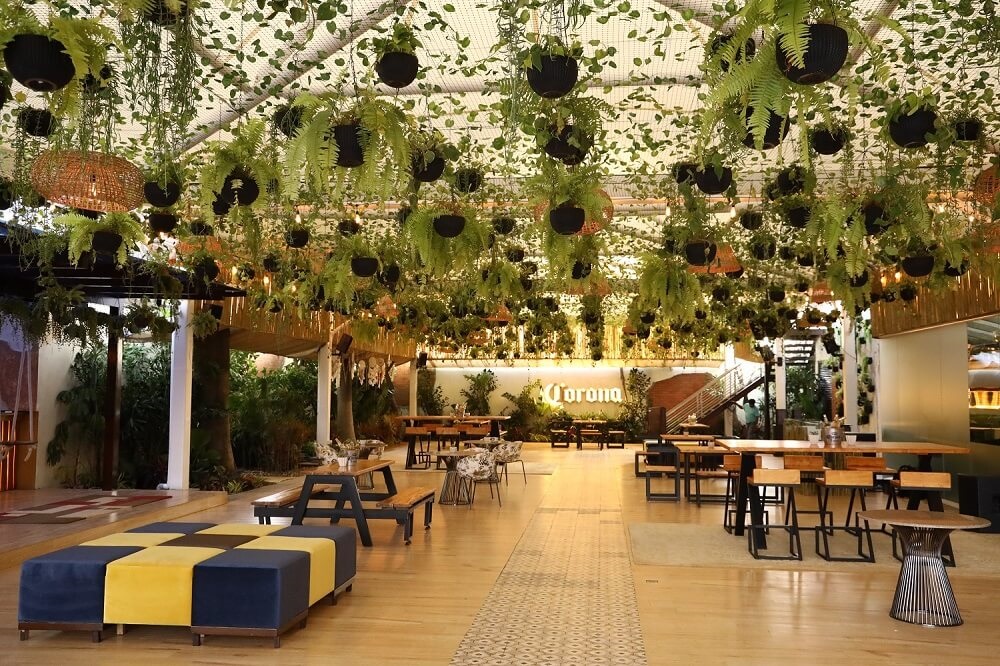 For this space, Corona in association with JW Marriott Hotel Bengaluru unveiled the urban oasis 'Merak'. The restaurant embodies the brand's belief that outdoors is where the best version of ourselves shine through and they want people to disconnect from their everyday routine and reconnect with nature. To create this, a section of the hotel was reimagined into a unique city escape so that Bangaloreans can rejuvenate themselves over cocktails, a custom made menu and a distinct tropical atmosphere.
'Merak' celebrates every moment by reclaiming an urban dwelling and transforming it through a sensorial experience created by Natura and WeCreate. The interiors are inspired by picturesque landscapes with design elements crafted from authentic material. Surrounded by greenery, the open bar setup helps to reinforce the tropical ambiance. One can see a mix of old and new furniture, from swings to wood blocks that are carved out of natural materials. All this truly brings alive the rawness of the space!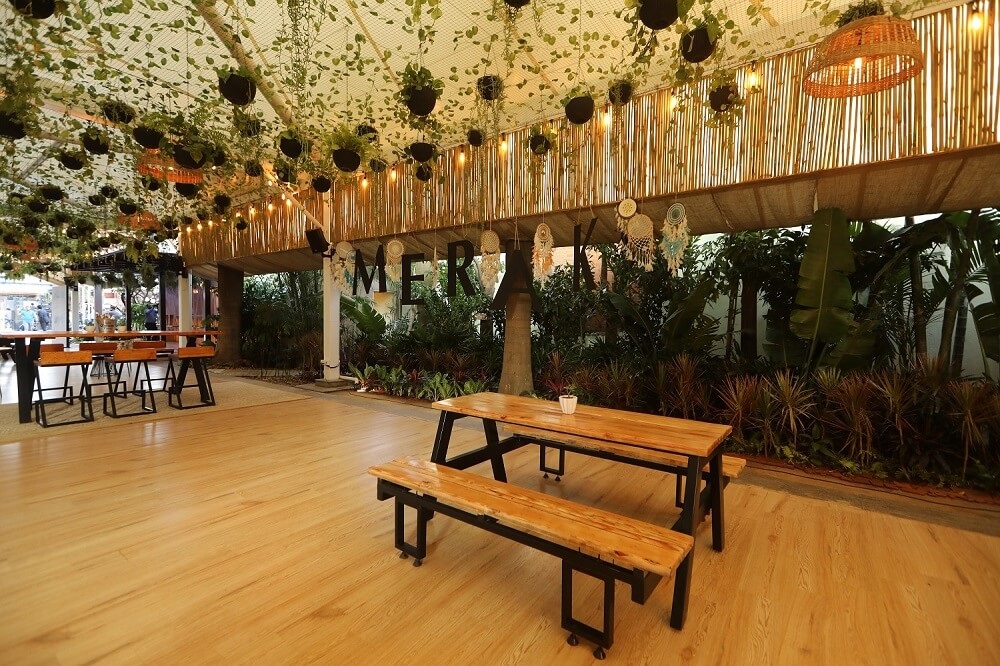 Soon to be the city's nightlife lounge destination, 'Merak' is the place to disconnect from the concrete jungle. Unwind into a luxury of immersive and unique experiences like never before. Your midweek bliss is just a sip away, so indulge in iconic tipples that are blended to perfection and refresh your spirits. Stir up your evenings with the exquisite cocktails like Midnight Blossom, Whiskey Sour, 'Merak' Gazer and many more.
Make your week sparkle with the artfully crafted dishes from Asian and Continental Cuisine which are present in the custom based menu. Set on a flavorsome journey with an array of delicacies with your loved ones. Celebrations and sundowners will never be the same as you groove to chill mellows in the day and upbeat music at night in this vibrant ambience along with your perfect company.
Rekindle with nature while enjoying the music with your best moves. With menu catering to every palate and service, 'Merak' has a magical intuitive. With loud cheers, nibble your night through with 'Merak's dishes like Keema aur Bun Maska, Cantonese style Lobsters, Asparagus, Chestnuts and Broccoli, to name a few.
If you are a lover of nature, Asian and Continental cuisine with good music, this is the place to be!